Custom Stickers Blog
Welcome to the StandOut Stickers Blog! Here you can find news about our high quality kiss cut stickers, die cut stickers, coupons for cheap stickers and other posts about our custom vinyl stickers. But it's not all sticker talk! We also feature content and sales on custom magnets, custom floor decals and cut vinyl decals.
Emily Loves her Custom Sticker Sheets!
I was on facebook today and saw that Emily posted her review of StandOut Stickers.
*Quality: The quality of my stickers is superb! The vinyl that they are printed on is extremely high quality and durable and has a very nice sheen to it.
*Customer Service: SOS has great customer service. It was my first time ordering stickers, so I didn't have everything set up correctly for SOS at first, but they were very friendly and helped me along. Very quick to email back and helpful.
*Shipping: Shipping was super fast and I even got a tracking number so I knew when my stickers were going to arrive.
(10 days from me sending my artwork and payment to the stickers arriving at my doorstep!)

Overall Experience:
I was a little scared at first because I had never ordered stickers from anywhere before, but SOS made the experience very pleasant and I will definitely be doing business with them again! You can tell they love what they are doing! I'm VERY pleased with my order! Thank you so much!"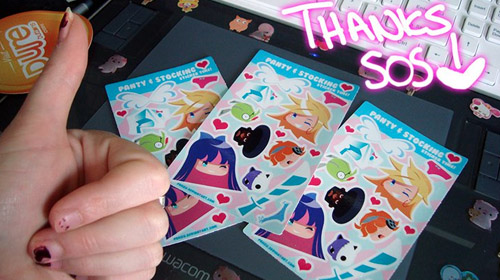 "Thanks so much SOS! I absolutely LOVE my stickers! You guys do an amazing job! I'll never go anywhere else for stickers!"
Emily, we are glad that you love the kiss cut sticker sheets. Thanks so much for the testimonial and for the photo that came with it. We look forward to working with you. Be sure to contact us when you are ready to place your next order for a promo code to use.
Looking to order sticker sheets? Just contact us and we'll get you a quote that you can't refuse!
Featured Friday!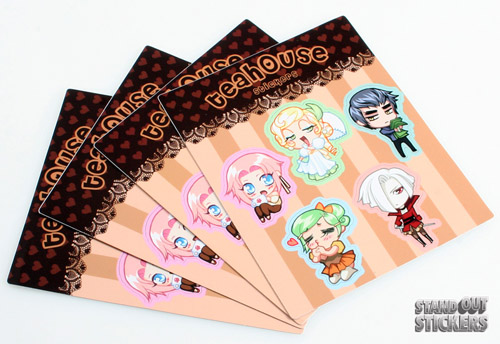 Sticker Sheet with (5) kiss cuts
StandOut Stickers VolleyBall Jerseys!
Digital Mock ups before we had our StandOut Stickers dye sublimation jersey's created. Our front receptionist is on a volley ball team and we sponsored the team and hooked them up with these great looking dye sublimated team jersey's!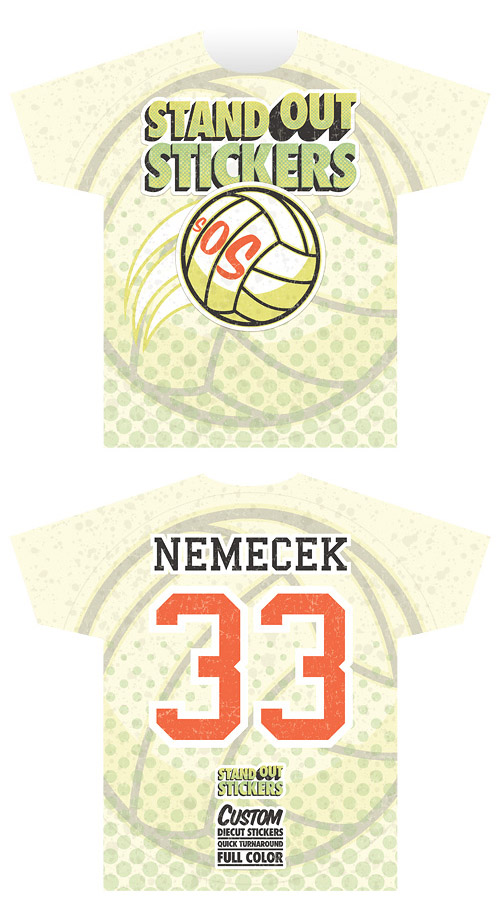 Above you'll see the digital mock up of the front & back of the jersey.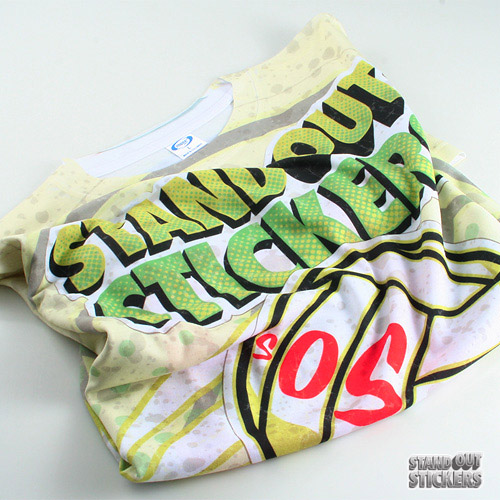 Actual Photo of the team Jersey's!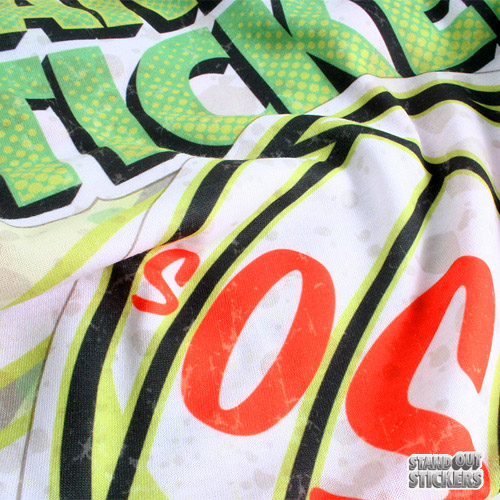 Close up of the jersey.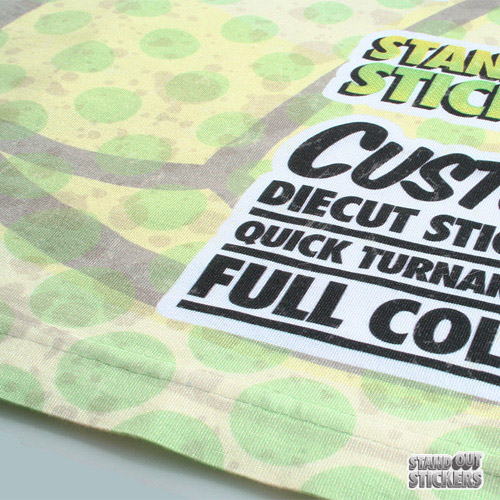 Close up of the back of the jersey.
If you are looking to have these made please contact us to get more information about this.
Featured Friday!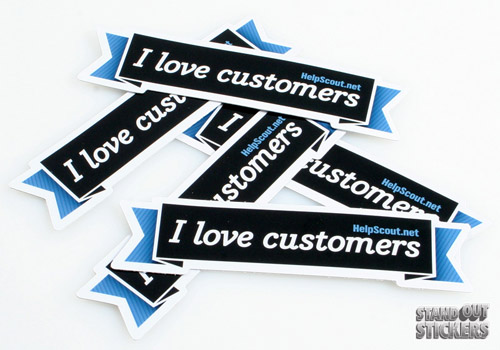 Rolling Wall Graphics – Video!
Below is how we package every wall graphic job. Here is a quick video that shows how we roll our wall graphics. If you are interested in ordering wall graphics please don't hesitate to contact us. We can do as little as (1) or as many as (100,000) wall graphics. So let us become your custom wall graphic manufacture!
Call 800-710-2030