Customer Showcase
Welcome to our Customer Showcase category! Below you will find articles, posts, coupons or samples featuring Customer Showcase. To see our latest content, visit Home.
Strand Bookstore Stickers: Customer Showcase
One of our favorite customers is the famous Strand Bookstore in New York, NY. Strand is a gigantic bookstore offering a very valuable service and something that is becoming more and more rare: A place where you can go find actual books in person and get curated suggestions and help from real book-loving people.
Strand Bookstore claims "18 miles of books" and The New York Times called Strand "the undisputed king of the city's independent bookstores". Strand sells a wide variety of creative custom merch including many of our high quality custom stickers.
We recently found many of our custom stickers for Strand in the Stationery section of their webstore, and you can order from anywhere! Take a look at the unique sticker designs and see if any appeal to you! Many of the sticker designs feature New York landmarks but also cute, funny, or crass phrases.
Most of our custom stickers printed for Strand Bookstore are printed as sticker hang tags, making it easy for them to resell the stickers in a retail environment.
Here are a few of the excellent stickers Strand sells, printed by StandOut Stickers!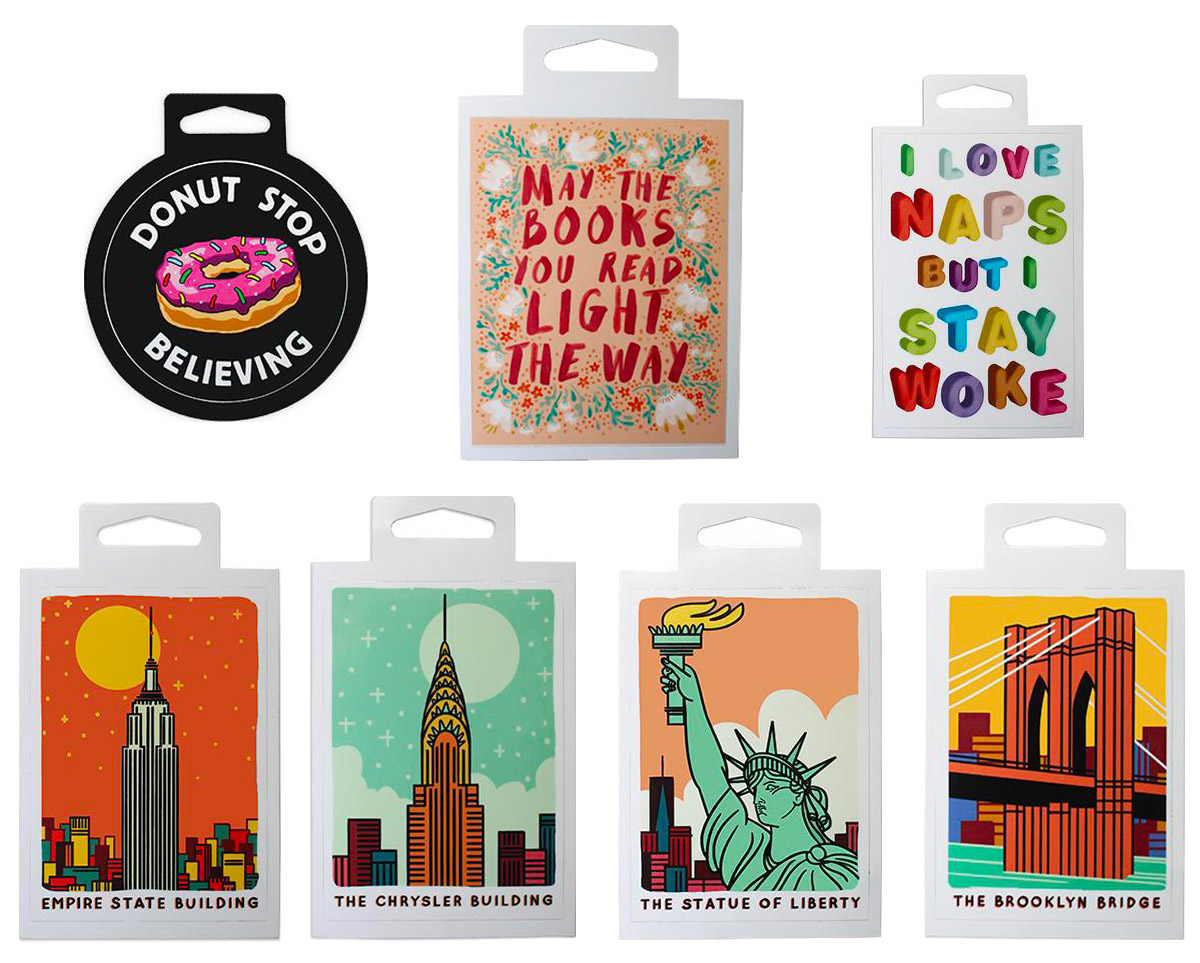 From left to right, top then bottom we have a fun circle sticker hang tag with a Donut Stop Believing Sticker design. The rest of the stickers are nice rectangle stickers with a hang tag feature. May The Books You Read Light The Way features a hand painted look. I Love Naps But I Stay Woke features a fun twist on a popular phrase.
The bottom row are nice clean vector illustrations of New York monuments:
1) Empire State Building Sticker
2) The Chrysler Building Sticker
3) The Statue of Liberty Sticker
4) The Brooklyn Bridge Sticker
All of these New York monument Strand Bookstore stickers are designed in the same way, so collecting them all would make for a nice collection!
Strand Bookstore have several other sticker designs available on their website, so please visit them and order something to support one of the greatest bookstores in the country, and a great StandOut Stickers customer!
Rick and Morty Stickers
You can run but you can't hide! We recently printed custom stickers for Rick and Morty featuring a character from one of our favorite episodes and perfect for the spooky halloween season. These Rick and Morty Stickers make us laugh and are printed in full color with a UV-resistant gloss finish that ensures years of outdoor durability.
You can design your own custom stickers in our free and easy tool. Simply pick a shape and size and get started. Drop in your favorite photos, text or logo and review your free instant digital proof before purchase. Order Custom Stickers made in USA from StandOut Stickers, for the easiest way to buy stickers online!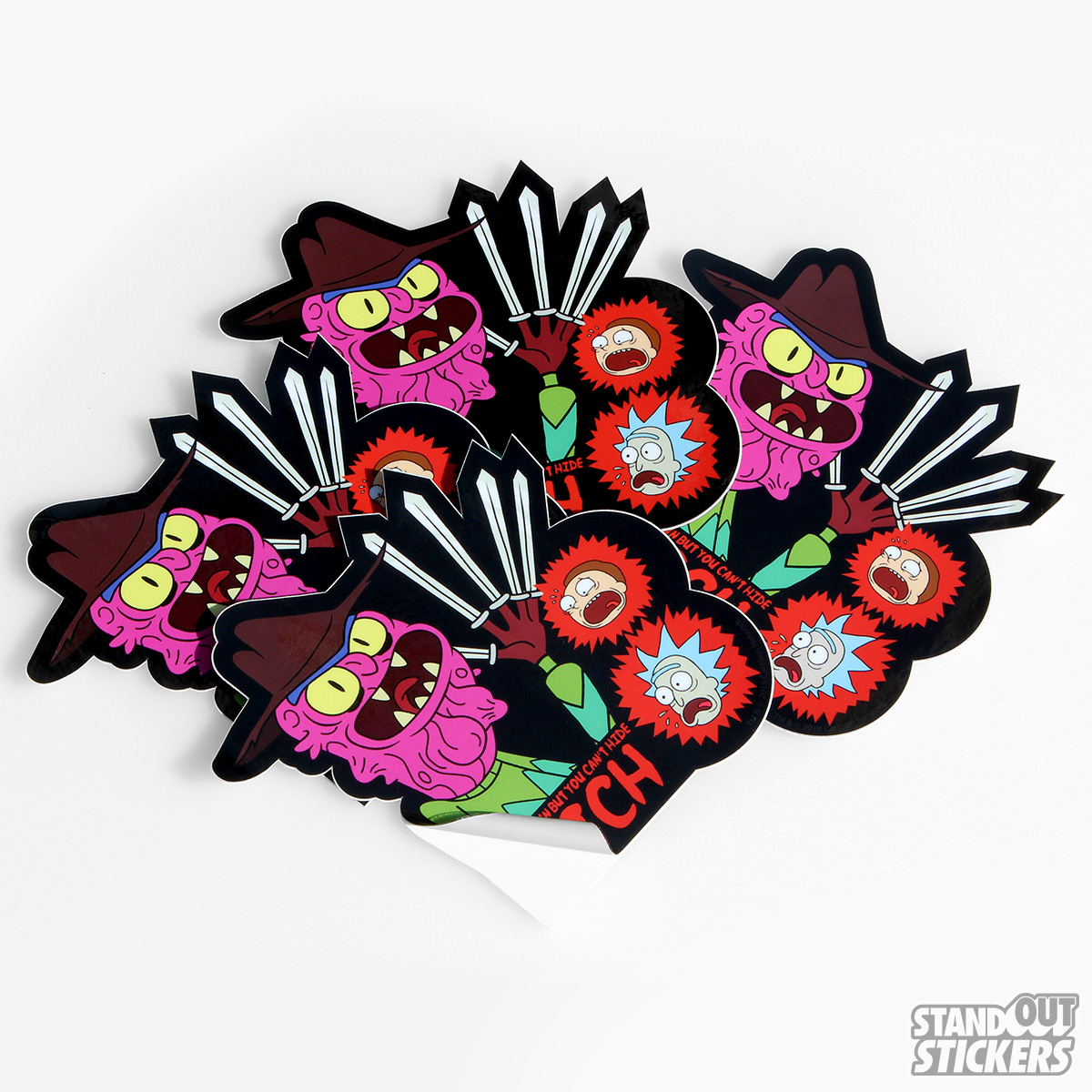 The Office NBC Official Merchandise – Schrute Farms Stickers
We recently had the opportunity to print custom stickers for our favorite beet farm: Schrute Farms. We are fans of the NBC show The Office and were lucky enough to produce custom stickers and custom buttons for the show. We manufactured a variety of 1.25″ Round Custom Buttons featuring graphics and phrases from the show, as well as a handsome die cut sticker for Schrute Farms, the famous beet farm of beloved character Dwight Schrute played by Rainn Wilson.
You can design custom stickers with our free and easy customizer tool. Simply choose a shape and a size to get started. You'll get a free instant digital proof before you submit your order for printing! You can also use the same tool to design custom products at our sister company PureButtons. We aim to make printing custom promotional products as easy as possible!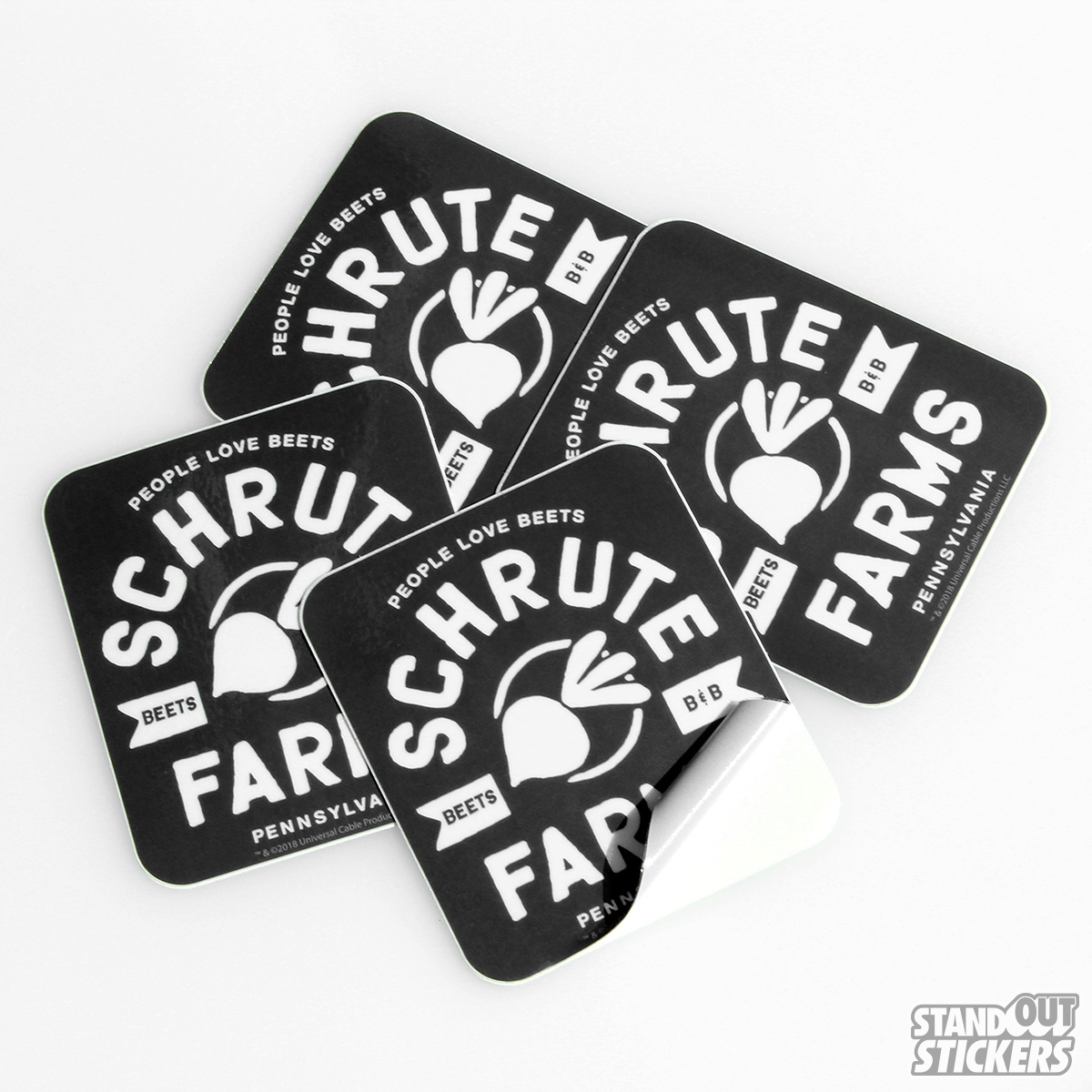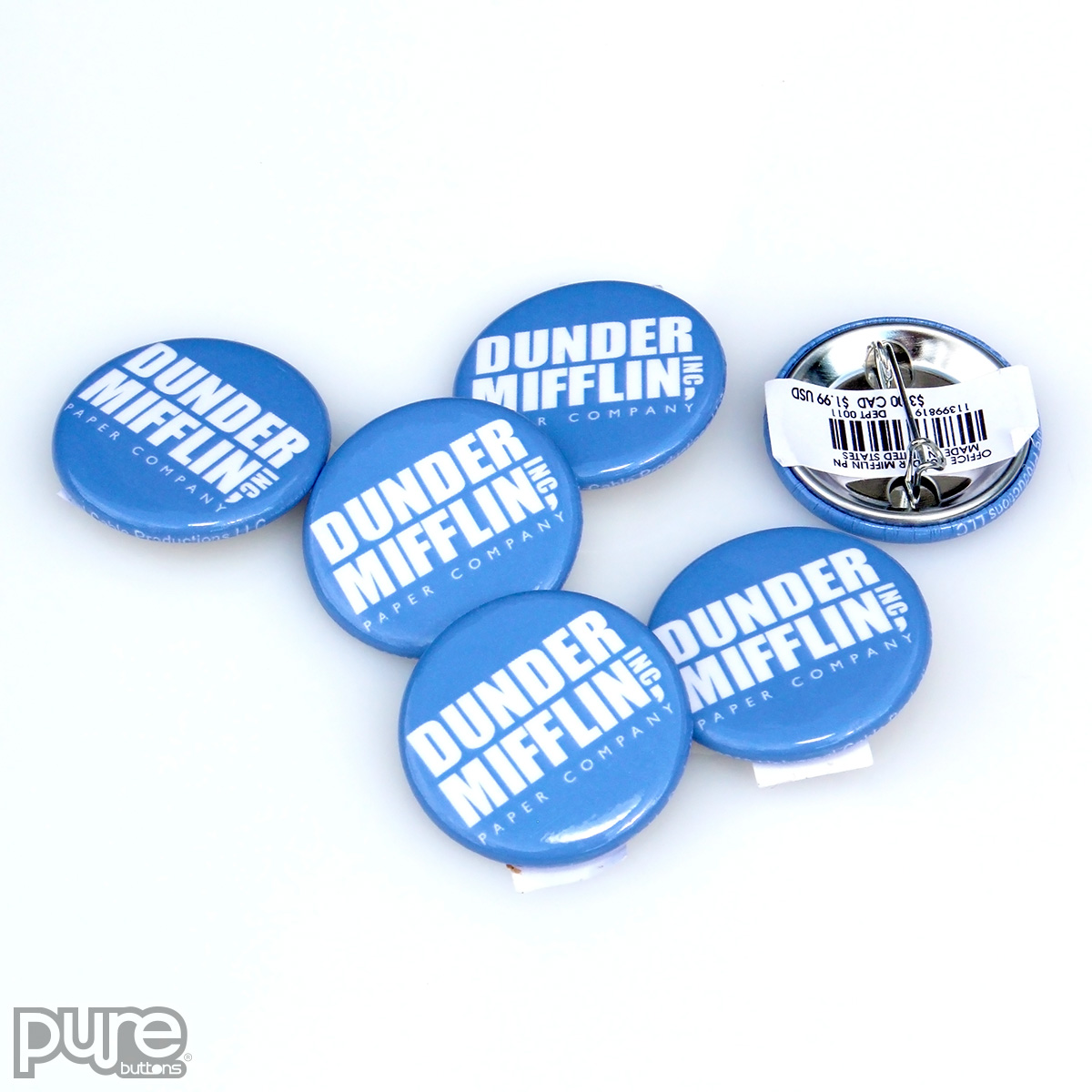 Robot Envy Zenith
One of our customers has a really neat Kickstarter Campaign running right now. Take a look at their press release below and contribute if you'd like to support this great independent art project: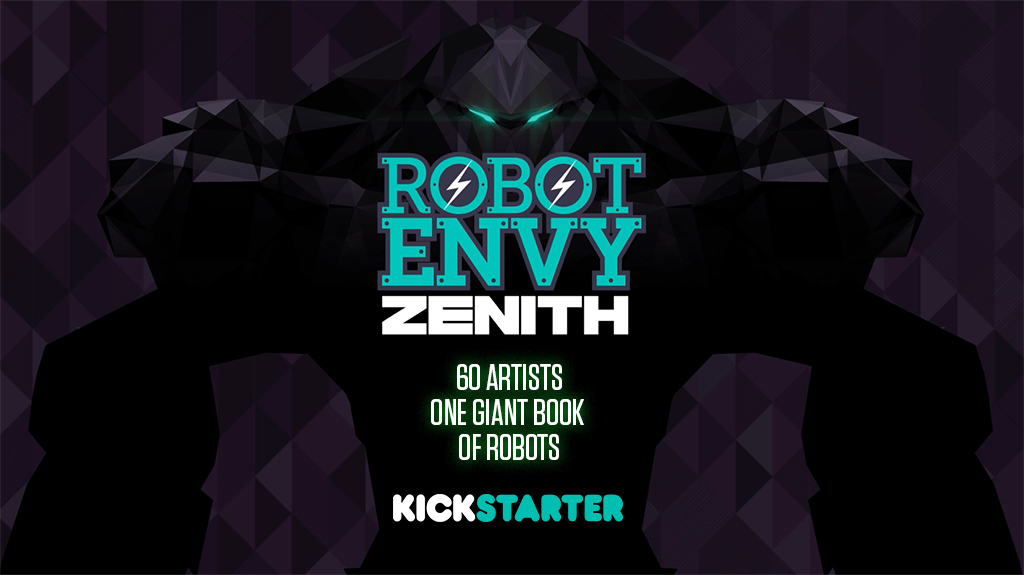 Robot Envy: Zenith features a collection of the finest robot artwork in existence. One giant robot book; 60 incredible robot artists; illustrators and sculptors from around the world. We feature some of the most inspiring artists today—like Dacosta, Brian Despain, Boris Bakliza, Emerson Tung, Bambino Monkey and Eric Joyner—just to name a few! The book itself is a hardcover, 196+ page, art book. The interior pages will beautifully display all of the amazing artwork in vivid detail. This book will melt your face off. Period.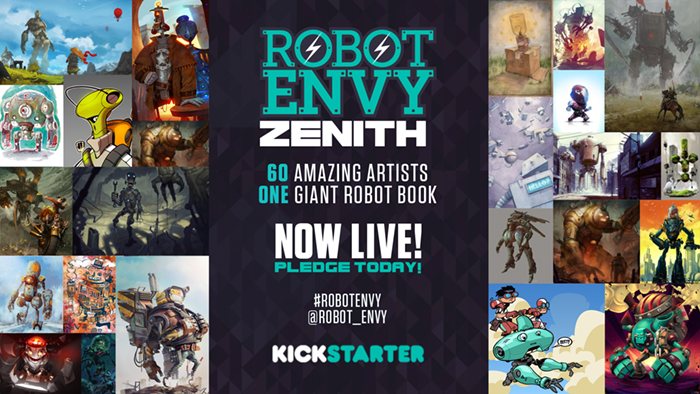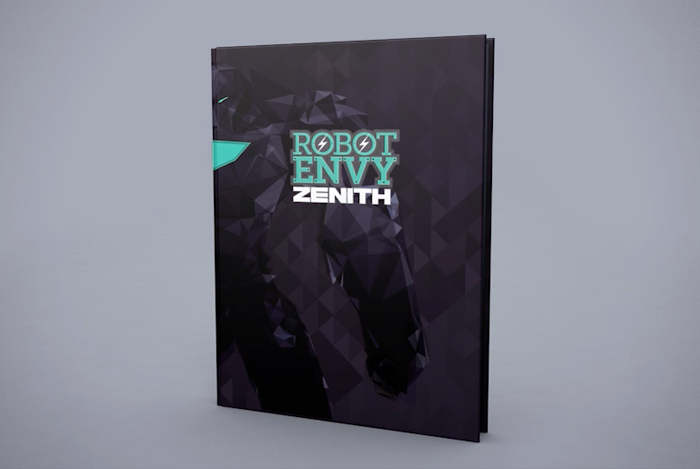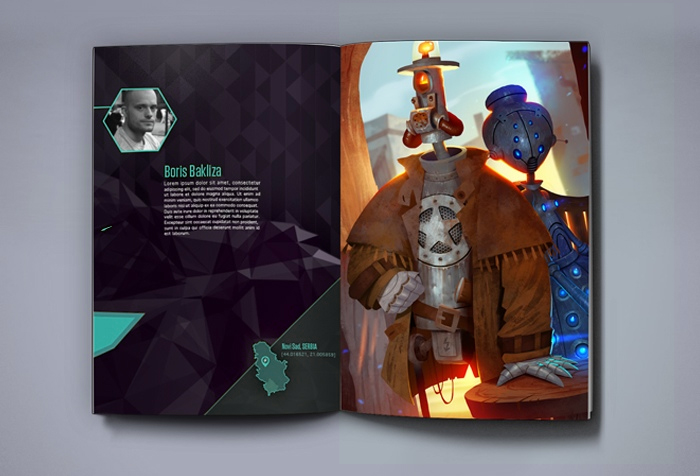 One fun component of the Robot Envy books are sticker sheets. Stickers are awesome! In the first Robot Envy project, I had a kiss-cut sheet of 4 stickers. I worked with Josh from Stand out Stickers and they turned out awesome! I loved them. The fans loved them. I had to reprint more. So naturally, I'm going with Stand out Stickers again, this time with big kiss-cut sheets of full-color robots!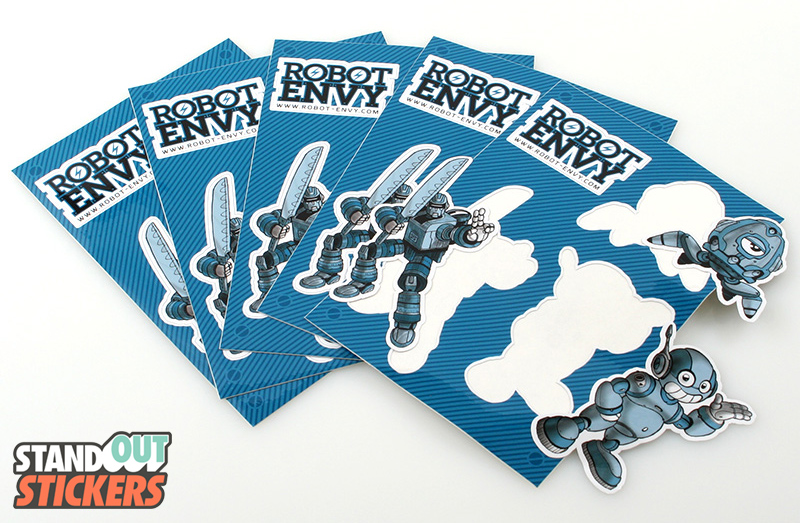 As a promotion, any backer that pledges (or has pledged) $40 and up will receive these awesome stickers! We are very proud of the artists, the stickers themselves and Stand out Stickers. We just gotta share them, because they are just so cool!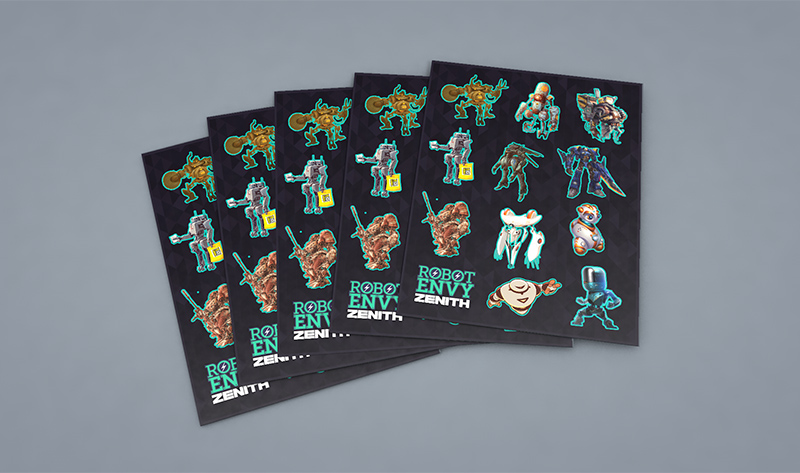 There are only 8 days left for Robot Envy: Zenith. Pledge a robot today! You will not be disappointed! Go Robot Envy! https://www.kickstarter.com/projects/davpunk/robot-envy-zenith
Robot Envy Facebook
Robot Envy Instagram
Robot Envy Twitter
If you are looking to order sticker sheets, you can easily order and design your custom stickers right on our website in our free and easy customizer tool.
Die Cut Stencils for Cleveland band Campfire Conspiracy (Video)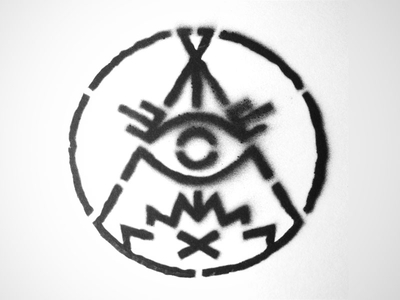 While we usually create custom stickers, die cut stickers, and cut vinyl decals, we're always up for a challenge and looking for ways to push our digital cutters to the limit. We recently had that opportunity!
We were contacted by Go Media's Jeff Finley to produce some custom die cut stencils for his new band Campfire Conspiracy. These stencils would be used with spraypaint to mark various surfaces with the bands logo. We used our amazing robotic die cutting machine to cut the logo into laminated card stock to ensure a material that would hold up to spray painting.
Check out the video below of our machine that usually creates custom stickers at work cutting custom stencils:
Thanks to Jeff Finley for this opportunity to create something truly unique! You can get music by Campfire Conspiracy on their BandCamp profile, name your own price!
Call 800-710-2030