SOS News
Welcome to our SOS News category! Below you will find articles, posts, coupons or samples featuring SOS News. To see our latest content, visit Home.
Take a bite out of reorders! 20% OFF for a limited time.
For a limited time, take a bite out of reorders when you use code REORDER20
This coupon is good for 20% off any previously ordered custom stickers, custom magnets, custom floor decals or cut vinyl decals. Simply visit your Order History to browse your previously ordered designs.
You can mix and match any designs from all previous orders into one new reorder.
You can also add new items to your order along with reorder items, but the code will only discount the reorder items.
This code is not valid on gift cards.
Visit your order history to get started!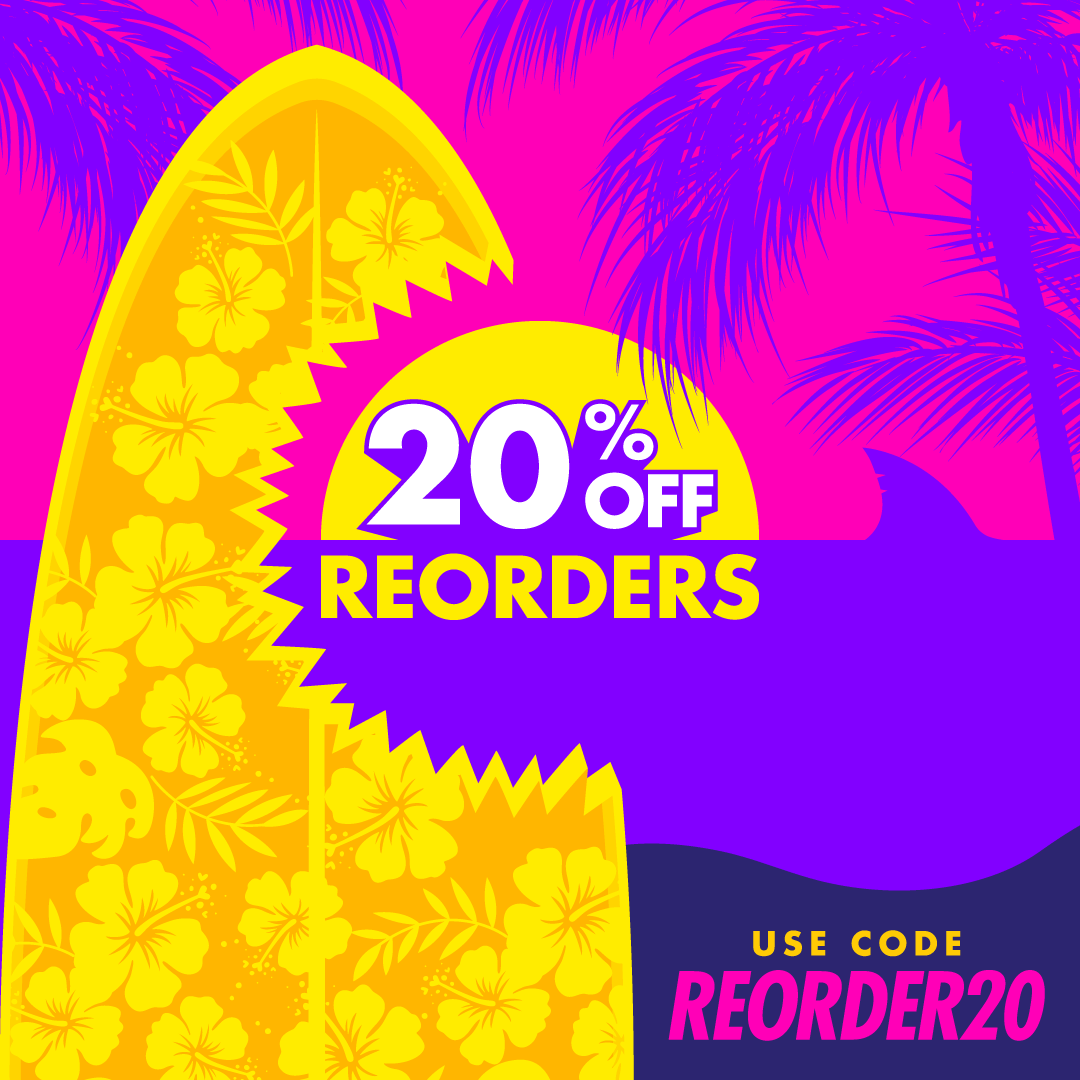 Circle the wagons! Circle Stickers are 20% off this week!
Our circle stickers are 20% off this week only!
Use coupon code CIRCLE20
Now is the time to order circle stickers of all sizes. Every circle sticker qualifies, even reorders.
Why not take this opportunity to order round Glitter Stickers and take 20% off with code CIRCLE20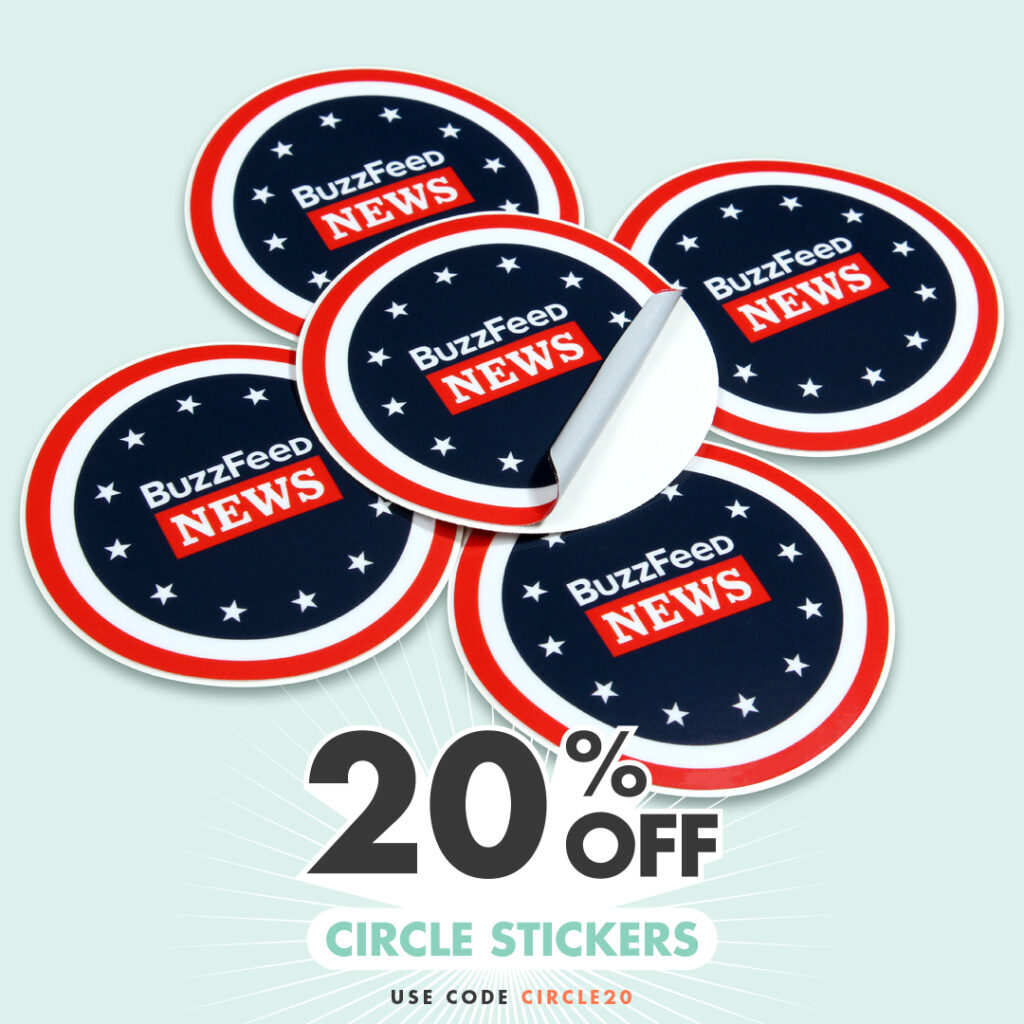 Win a $250 StandOut Stickers Gift Card
We are excited to announce our new StandOut Stickers Giveaways page. We would love to connect with you via social media.
You can enter our giveaway contests by engaging with us through various social media profiles.
First up: a $250 StandOut Stickers Gift Card!
The methods for entry are listed on the contest widget and you can enter multiple times by completing more and more easy tasks.
We will soon begin dropping random gift cards and rewarding customers for engaging online, so it pays to stick around!
Drop a comment, like and subscribe, and you could win!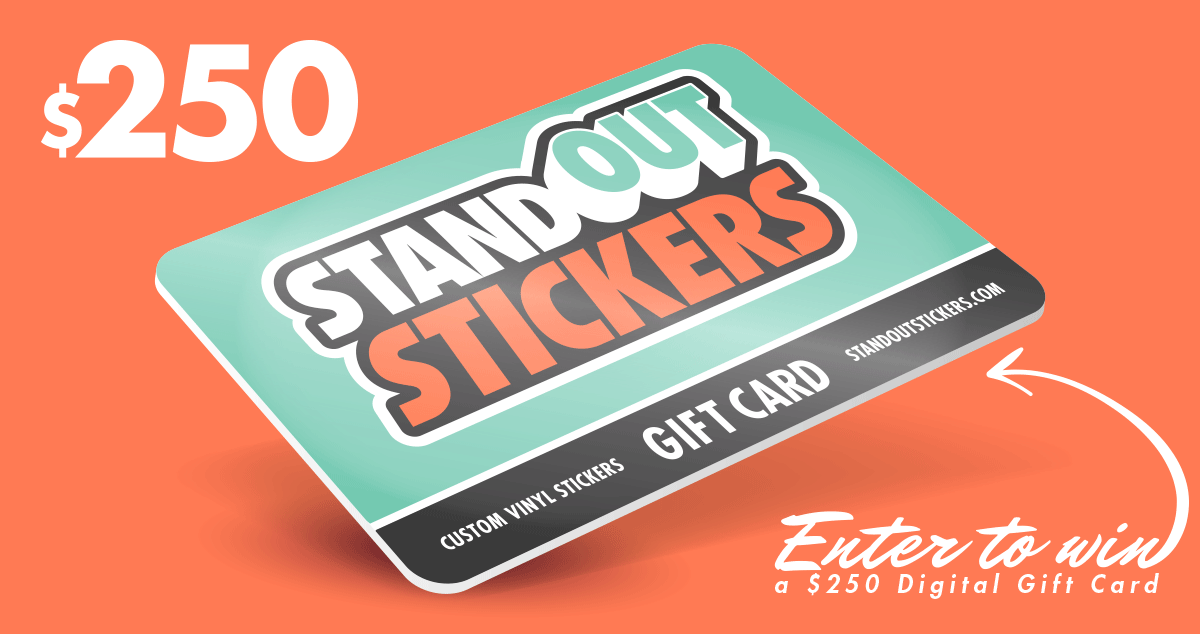 20% Reorders This Weekend Only!
Quick heads up: You can score 20% off any reorder of custom stickers, cut vinyl decals, custom magnets, or custom floor decals this weekend only with coupon code REORDER20
This offer doesn't last long, so hurry on over and score a big discount on any reorder items you've previously purchased.
Visit your Order History to choose any previously ordered items.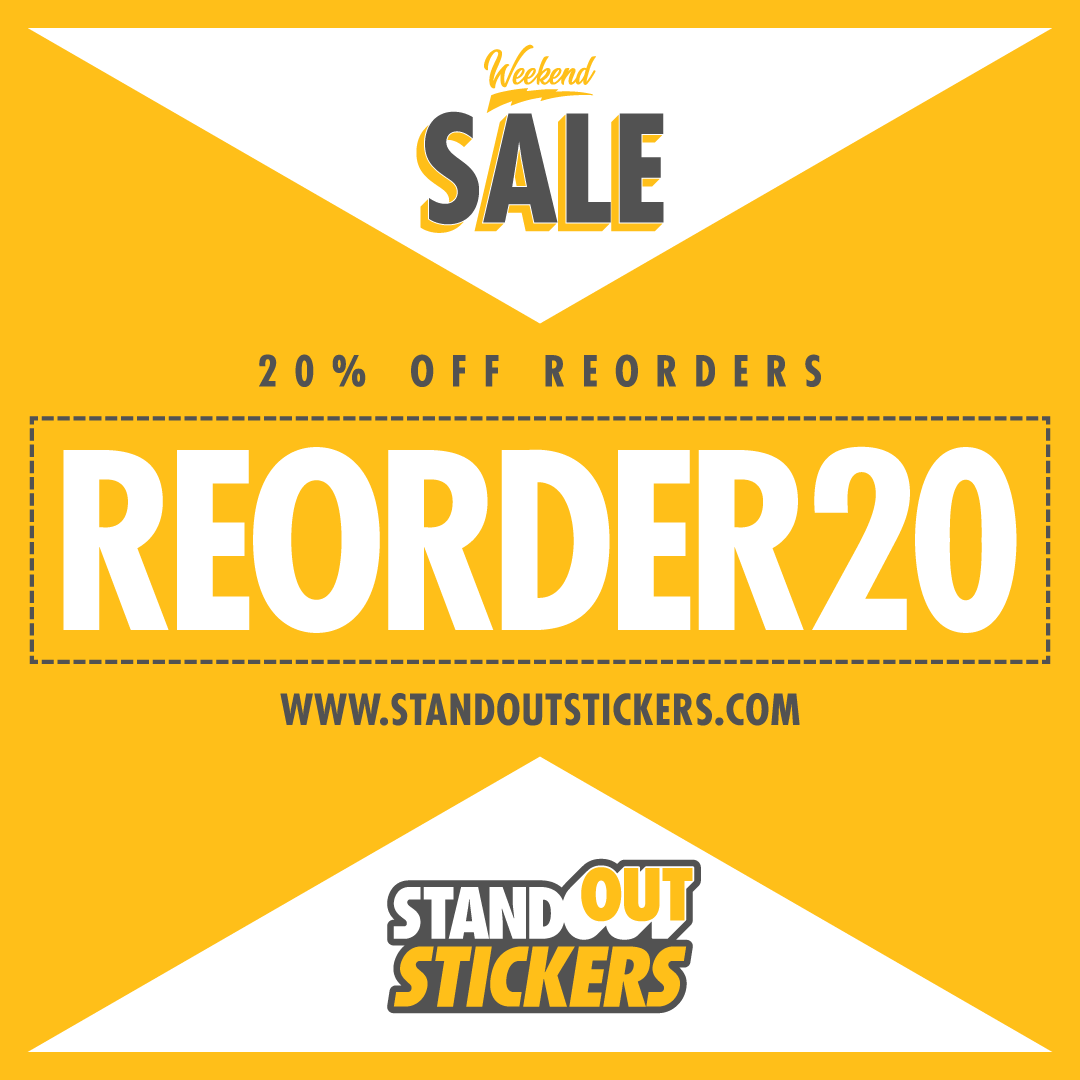 Customize Your Own Coronavirus Stickers
We are pleased to announce that our popular coronavirus stickers are now available for you to customize in our easy art tool! Simply choose "Customize Your Own" from the dropdown under your preferred designs.
The coronavirus sticker design will quickly load in our online tool where you can drop in your logo or custom text and approve your instant digital proof before you buy!
We also offer these coronavirus stickers with StandOutStickers.com branding on the bottom at a 20% off discount. As always, you can add one of each of these designs to your cart for free, just pay shipping!
Update: We just added these designs into our free customizer tool. Simply click to add an image/text and "choose from designs" in the options menu. You'll see the coronavirus gallery of designs available for you to drop into any size of sticker. You are also able to alter the colors of the designs using this method too!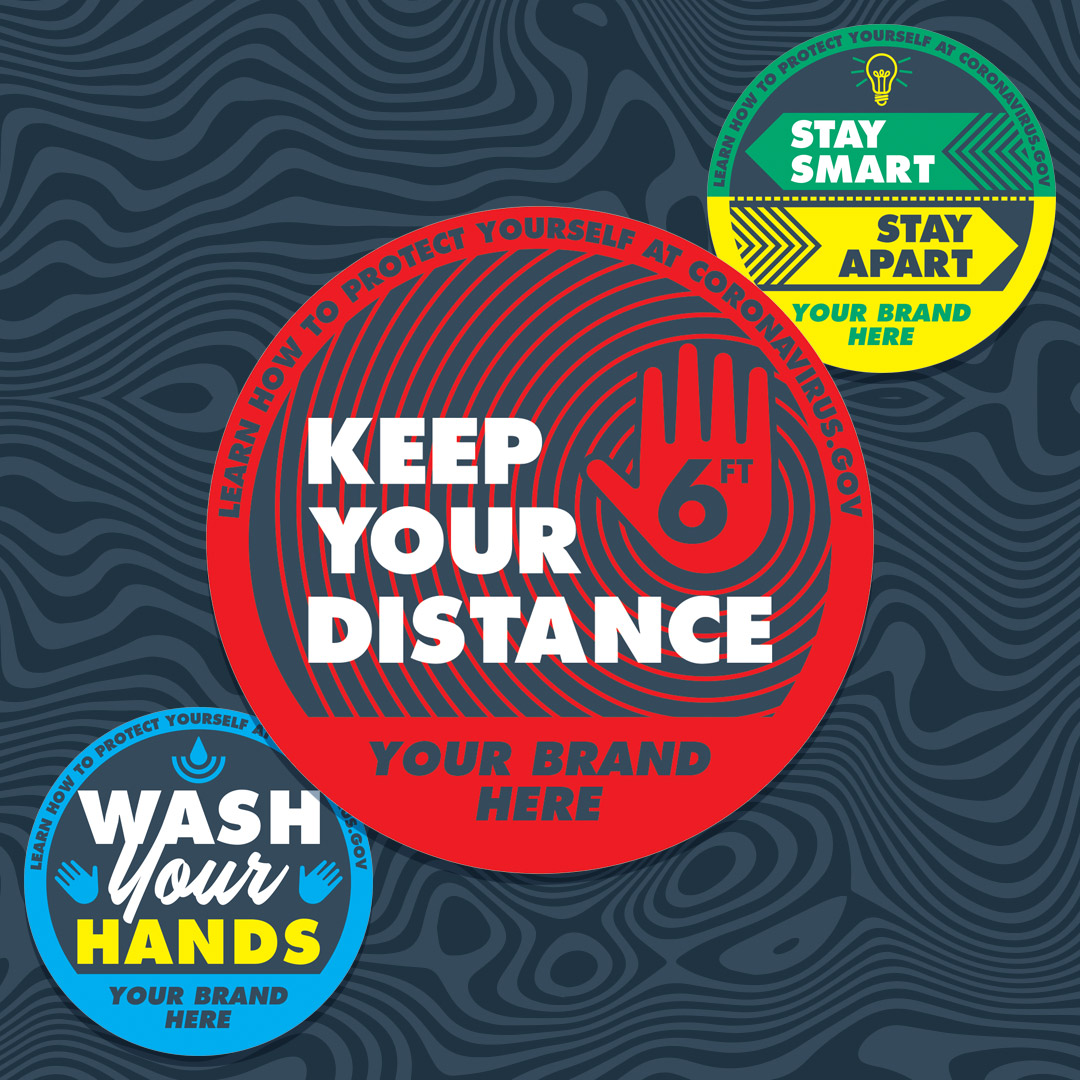 Call 800-710-2030