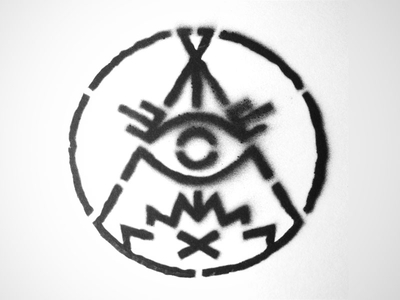 While we usually create custom stickers, die cut stickers, and cut vinyl decals, we're always up for a challenge and looking for ways to push our digital cutters to the limit. We recently had that opportunity!
We were contacted by Go Media's Jeff Finley to produce some custom die cut stencils for his new band Campfire Conspiracy. These stencils would be used with spraypaint to mark various surfaces with the bands logo. We used our amazing robotic die cutting machine to cut the logo into laminated card stock to ensure a material that would hold up to spray painting.
Check out the video below of our machine that usually creates custom stickers at work cutting custom stencils:
Thanks to Jeff Finley for this opportunity to create something truly unique! You can get music by Campfire Conspiracy on their BandCamp profile, name your own price!
Last Modified: August 7th, 2013