Welcome to our Kiss Cut Sticker Sheets category! This is Page 1 of 2 of Kiss Cut Sticker Sheets related content. Below you will find articles, posts, coupons or samples featuring Kiss Cut Sticker Sheets. To see our latest posts, visit Blog Home.
Our custom sticker sheets can be configured in any size with any number of kiss cut sticker shapes that peel out with ease!

This week, take 20% OFF custom sticker sheets with code SHEETS20
Sticker sheets can be ordered with any of our sticker finishes: Choose from Glossy, Matte or Glitter sticker sheets! All of our custom sticker finishes help protect from fading and scratches in any environment!
Our team is waiting to help set up your sticker sheet and send you a digital proof to ensure that your custom sticker sheets print perfectly every time!
Order Custom Sticker Sheets
Last Modified: March 21st, 2022
Check out this sticker sheet set that lets you customize one sticker with little decorative kiss cut stickers! A very cool and unique sticker concept that we're proud to have helped bring to life!
Go to 8-Bit Zombie for more stuff like this!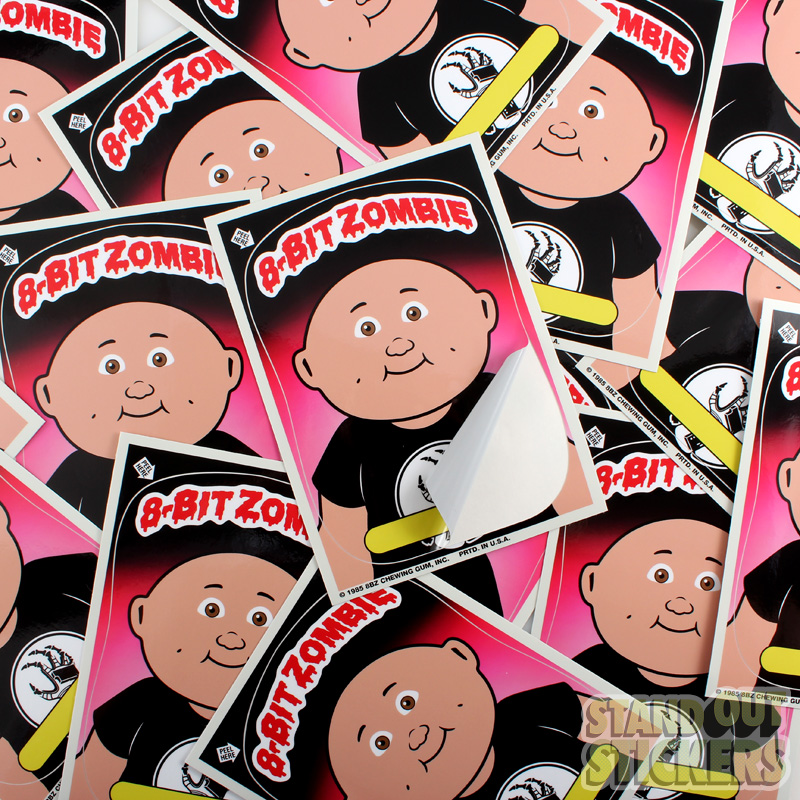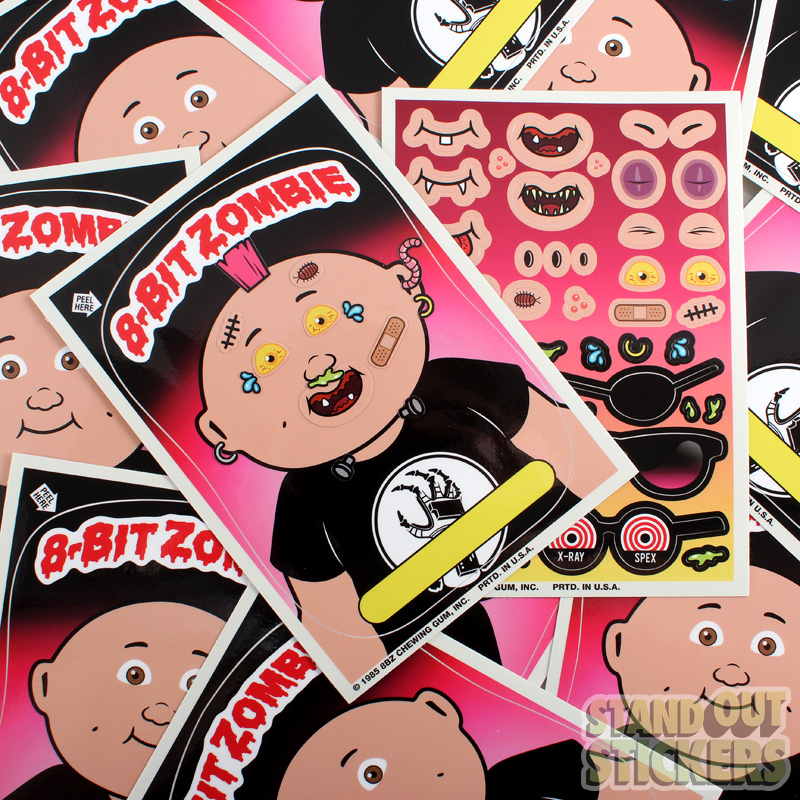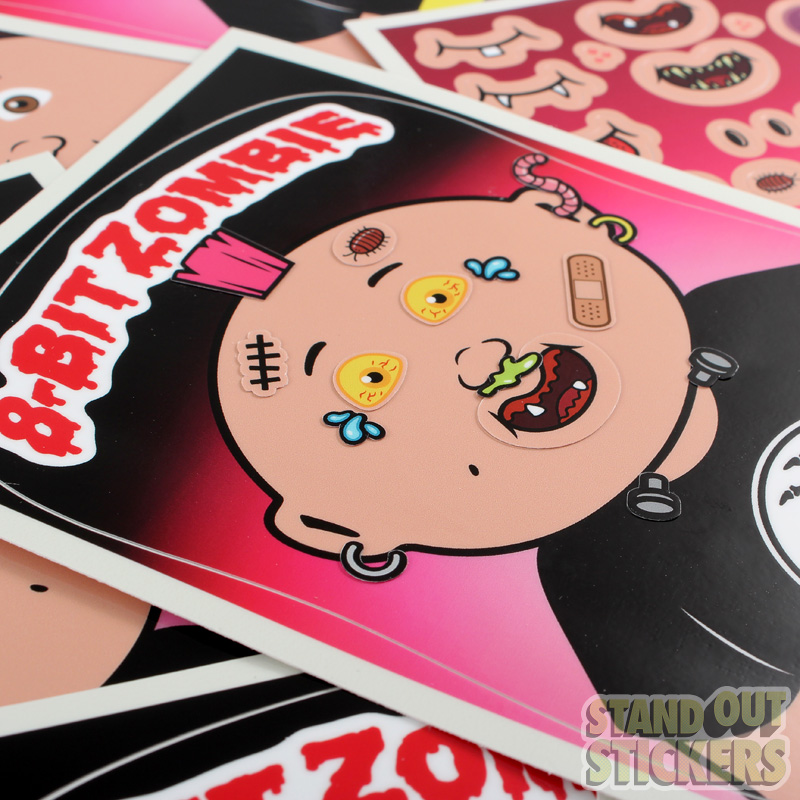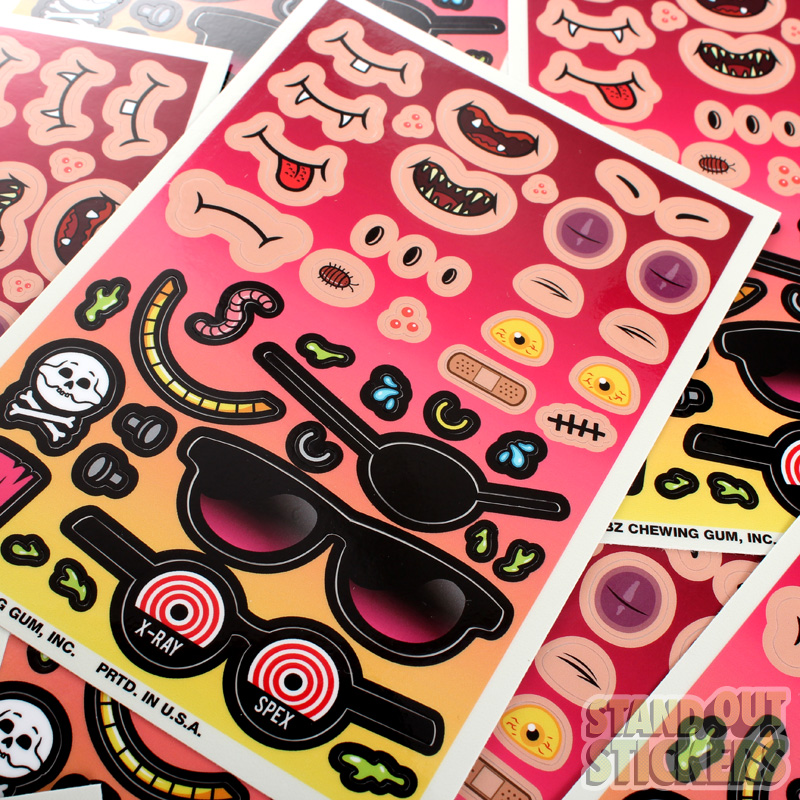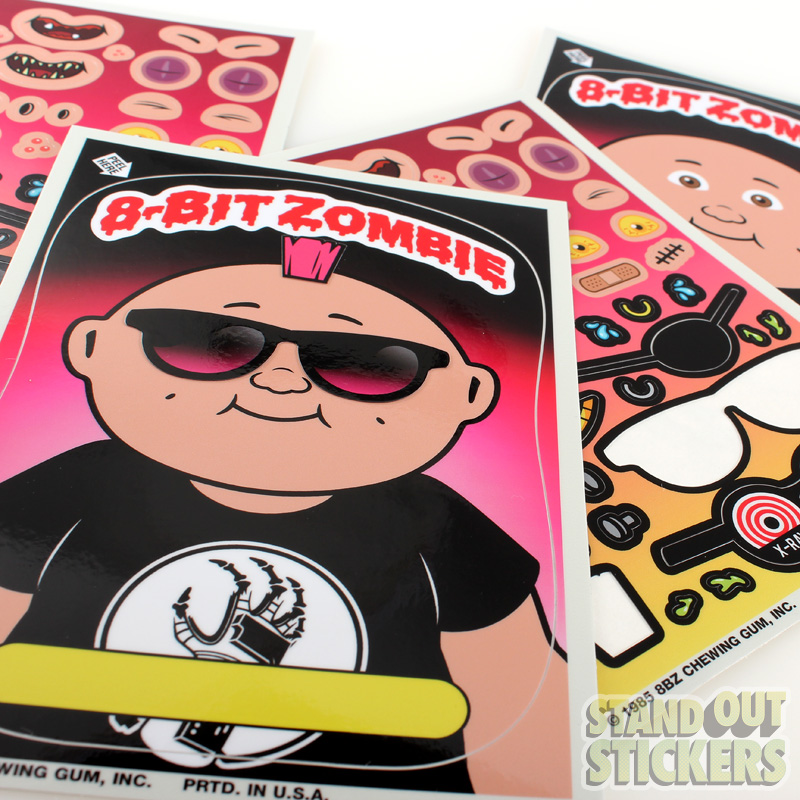 This method of sticker sheet design can open up a whole new world of possibilities!
When you order sticker sheets at StandOut Stickers, you get a free digital proof with every order.
Last Modified: July 1st, 2020
Take a look at this very unique kiss-cut, die cut vinyl custom sticker by Teagueduino. The hexagon shape includes 6 triangle stickers that peel off the backing. This is one of the more interesting uses of kisscuts that we've seen. Traditionally, kiss-cuts leave some sticker material on the backing and 'peel out' of the sticker. This design leaves no waste!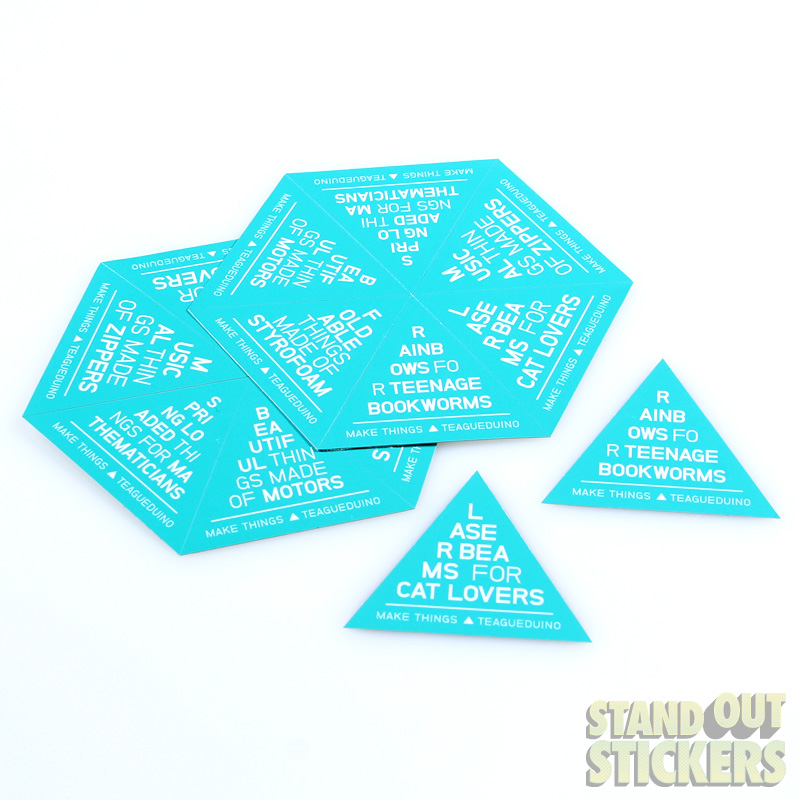 Last Modified: June 12th, 2020
We love these awesome stickers by Lacko Illustration, a take on the classic Apple Logo. You can buy these kisscut sticker sheets at the Lacko Etsy Store!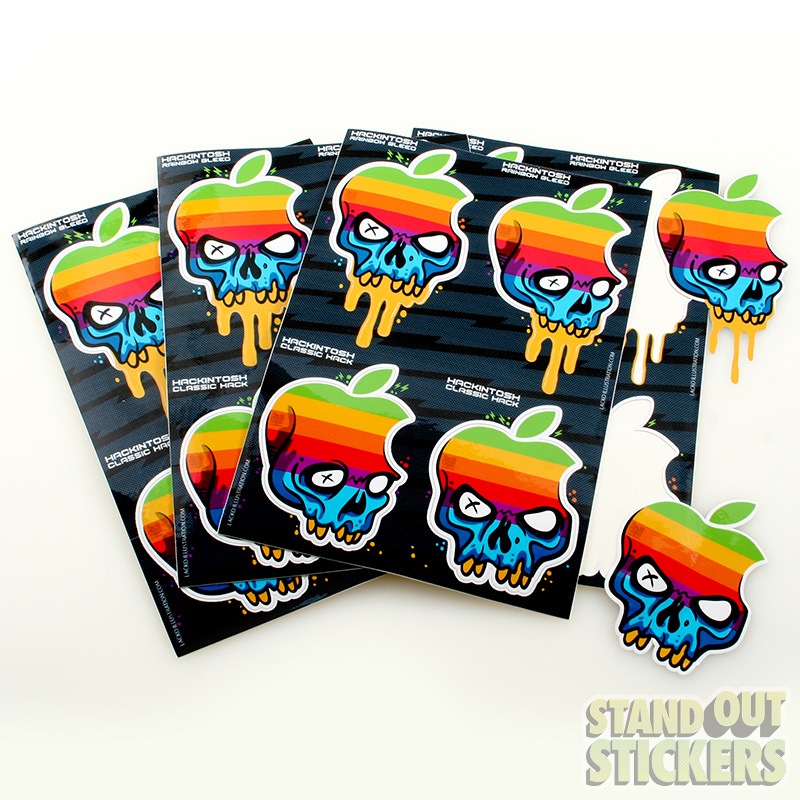 Last Modified: August 14th, 2012
Checkout this AWESOME artsy package put together by one of our customers Robot Envy.
You can get your own for $15. This package includes a sticker sheet by StandOut Stickers, a rectangle sticker with 4 Kiss Cuts.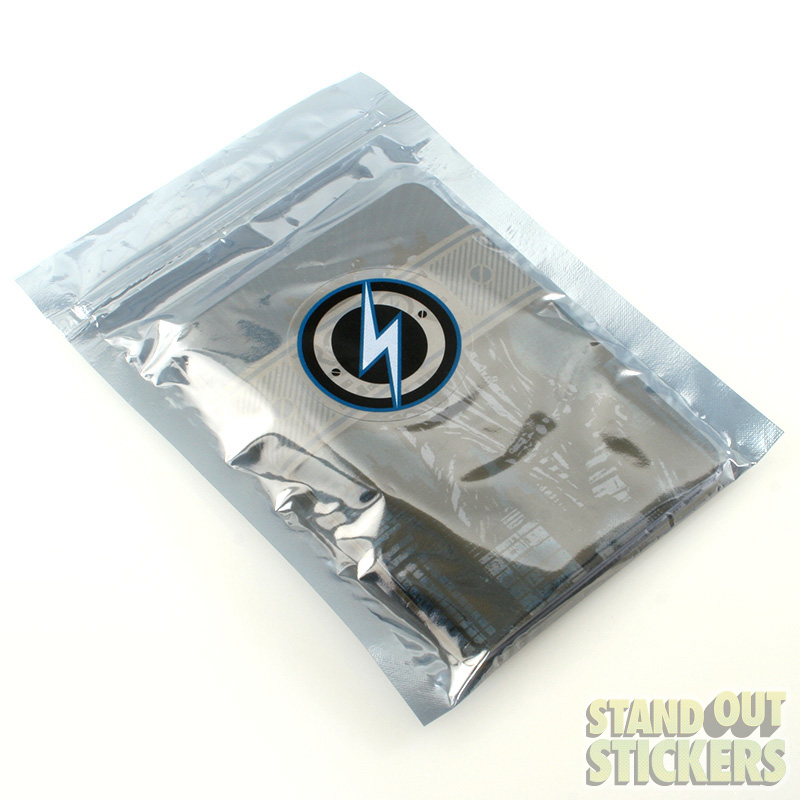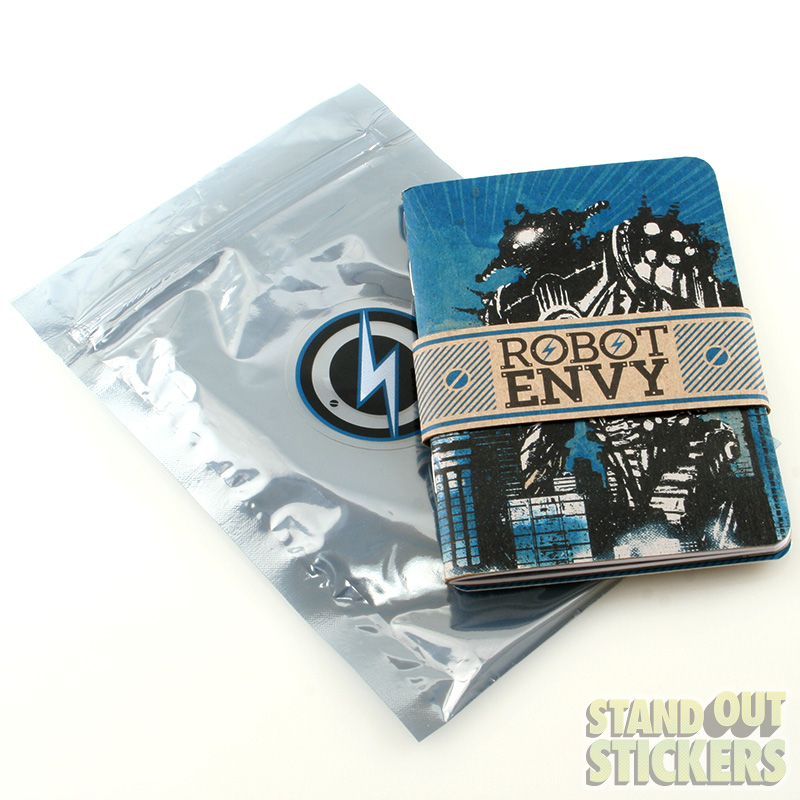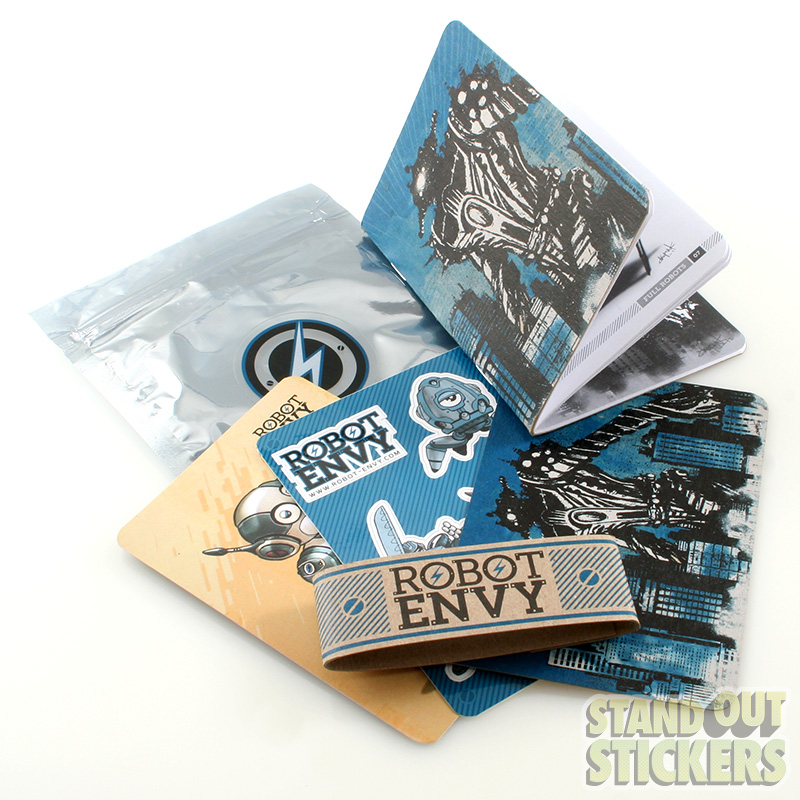 Notice how the little kiss cut sticker is peeled up out of the sticker? This is a beautiful photo example of a great kisscut!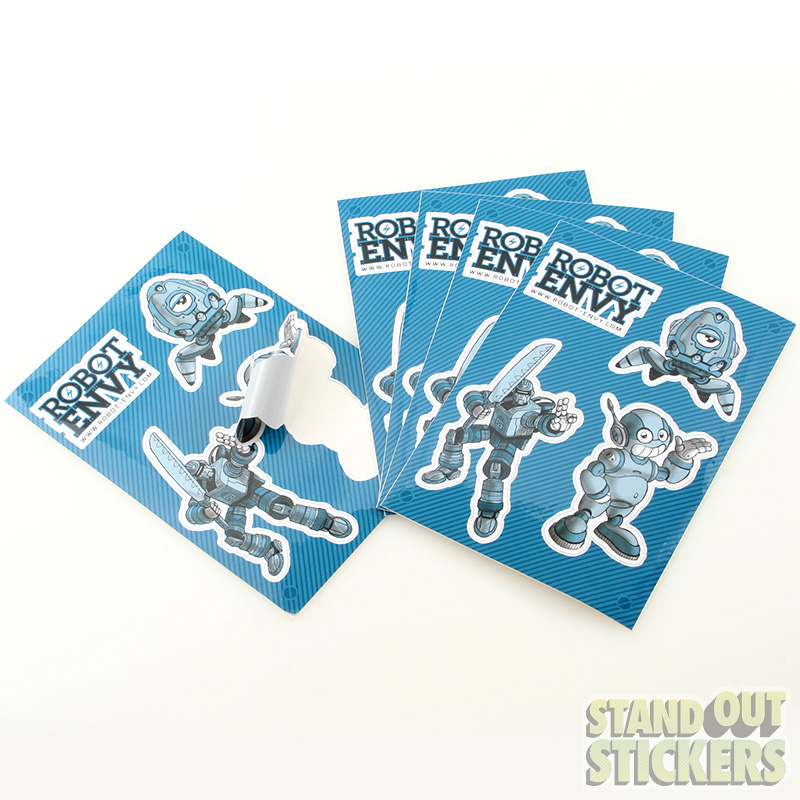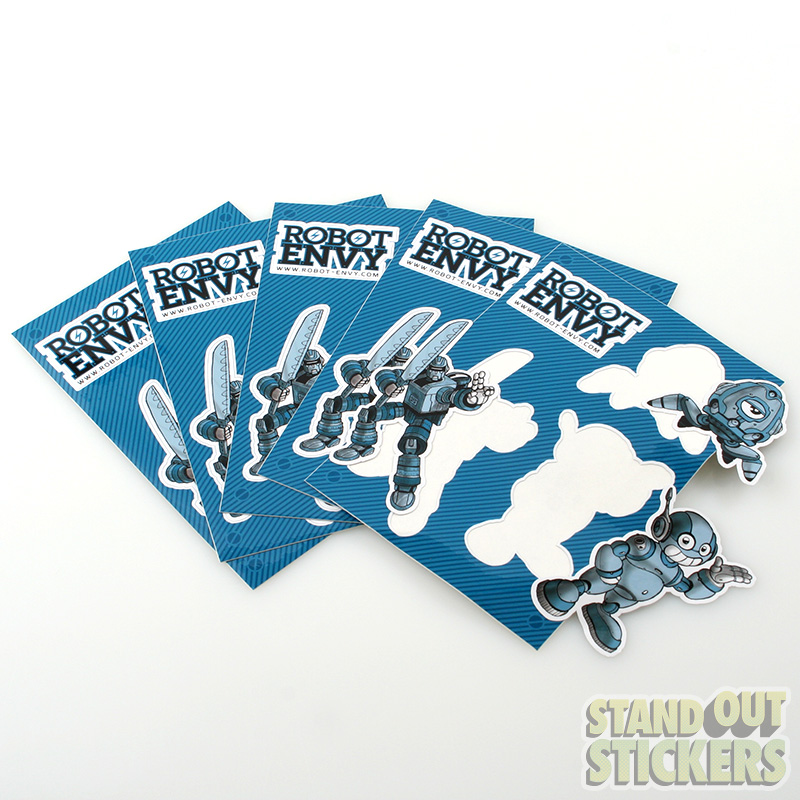 Last Modified: May 21st, 2020