Sticker of the Month Club
Welcome to our Sticker of the Month Club category! Below you will find articles, posts, coupons or samples featuring Sticker of the Month Club. To see our latest content, visit Home.
Sticker Pack 15 June Sticker by Ryan Duggan
This month's featured sticker in our Sticker Pack 15 is by artist Ryan Duggan. Get "All You Can Eat" x 2 in your sticker pack 15. The packs ship free with promo code FREESHIP. 24 huge stickers for just $24 shipped free with promo code FREESHIP (contiguous usa orders).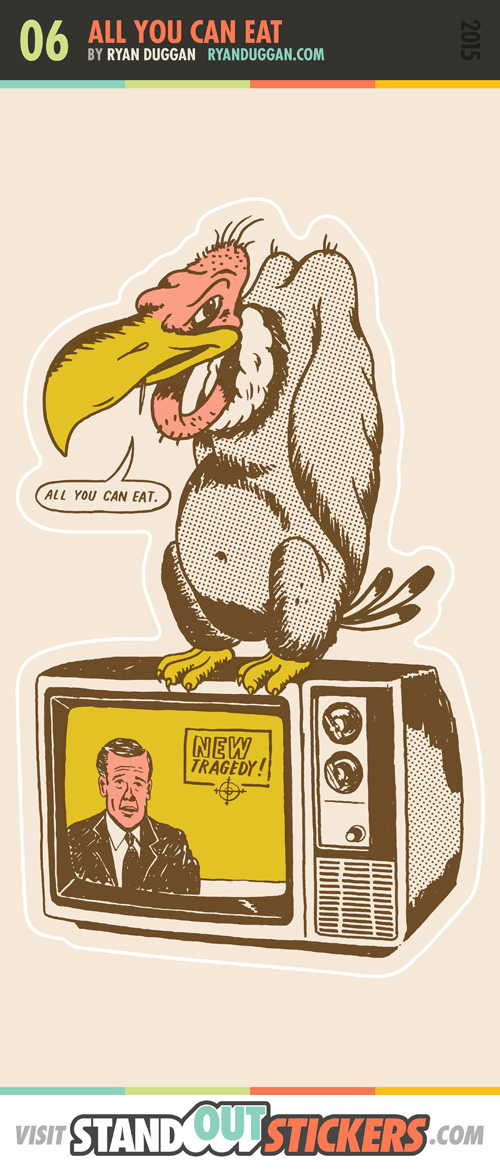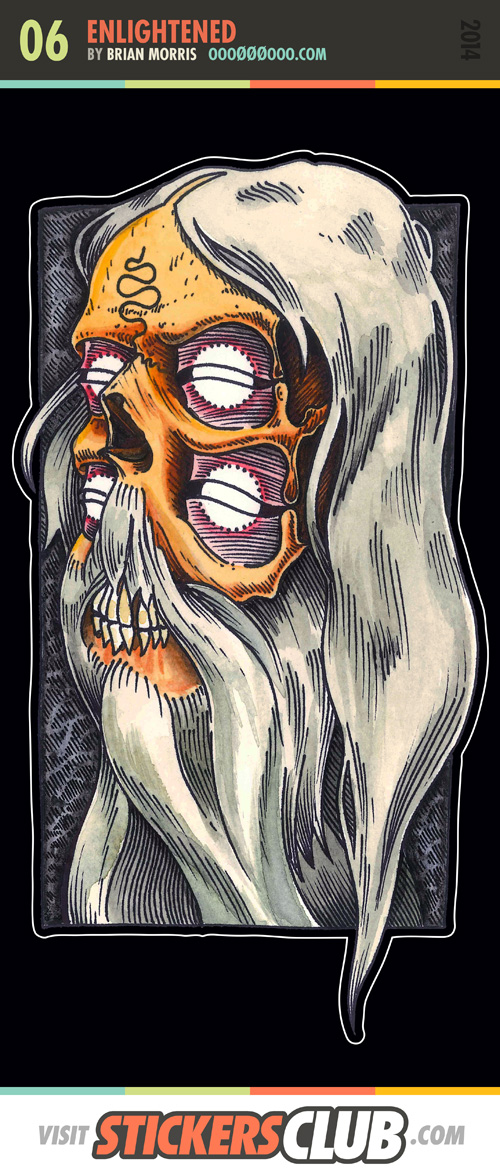 June's sticker from Sticker Pack 14 is "Enlightened" by Brian Morris. Get two of this great sticker design in your Sticker Pack 14. 24 amazing stickers for just $24 shipped free with promo code FREESHIP (contiguous usa orders).
Sticker Pack 2015 Available Now!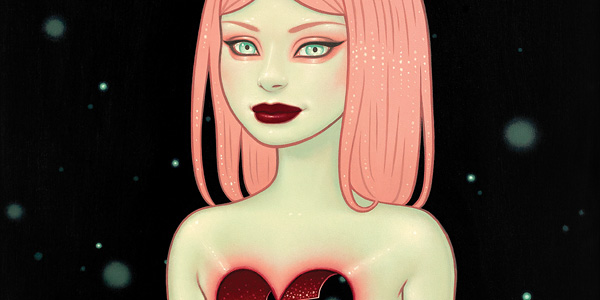 Every year we reach out to 12 of our favorite artists and put together a pack of 12 great sticker designs. These designs showcase the best of our printing, cutting, and finishing capabilities, and offer a great look at what is possible when you order from StandOut Stickers.
When you buy the 2015 Stickers Pack, you get two of each design, 12 designs for the year, and 24 stickers in a pack. These large stickers are about the size of a standard business envelope, and are made of thick weatherproof, uv-resistant high gloss vinyl. These stickers are built to last and make an impact!
The 2015 Stickers Pack ships via the courier of your choice and now ships internationally. It makes a GREAT GIFT and you get the full year's pack immediately upon purchase. No more waiting!

This pack features sticker designs by the following artists:
Tara McPherson, Jared Moraitis aka Beastpop, Arik Roper, Jason Gammon, Cassie Hart Kelly, Ryan Duggan, Erin Taylor, Teagan White, Randy Ortiz, Jehsee, Scarecrow Oven, Alexis Ziritt
Wow Such Technology Doge Stickers by Nigel Sussman
WOW. Stickers Amaze. Such Quality. Our brand new sticker of the month features everyone's favorite internet meme DOGE multitasking with all kinds of technology in this very detailed, hand drawn sticker design by artist Nigel Sussman.
Take a look at the photos below and grab this quality doge sticker as part of the sticker of the month.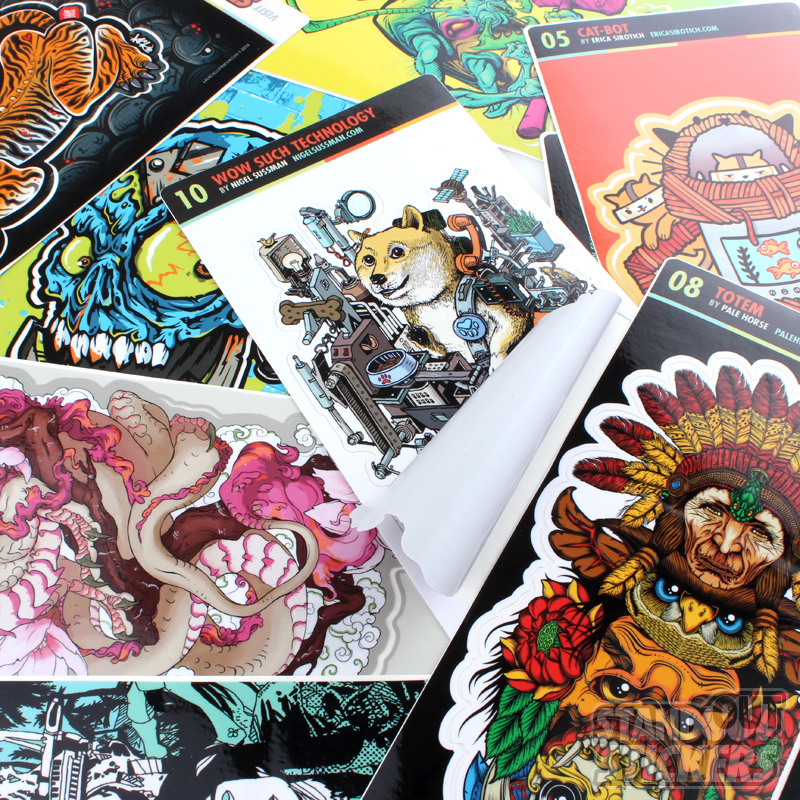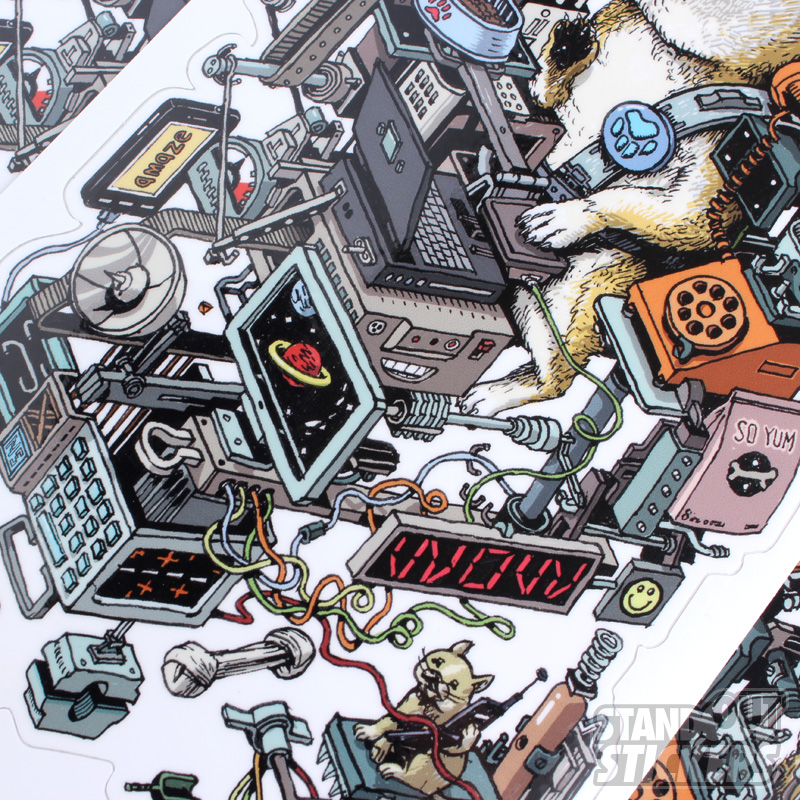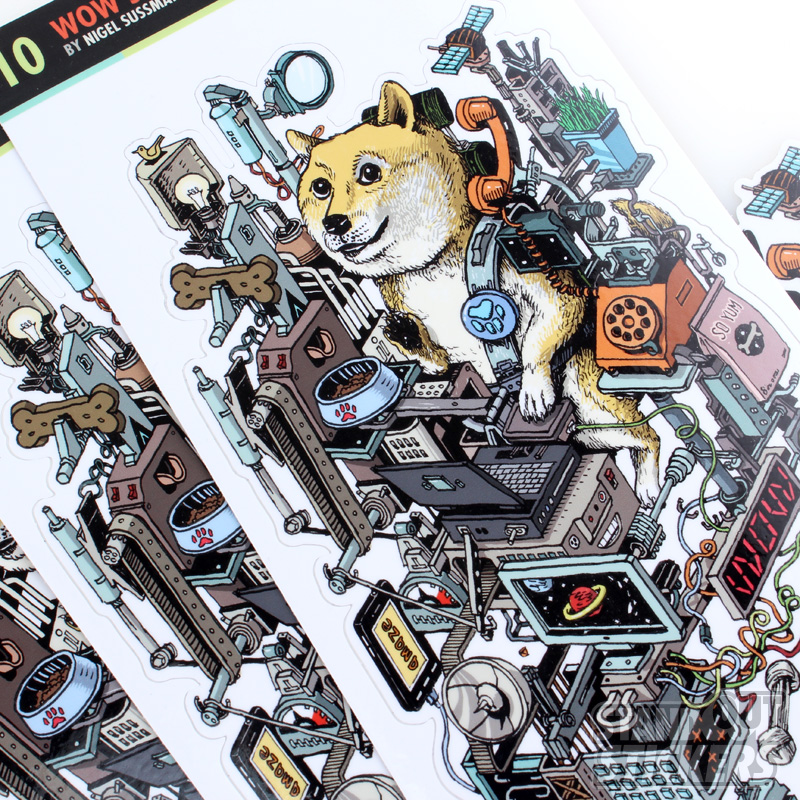 September Sticker of the Month by Lacko Illustration
Wow! Check out the latest sticker of the month by Lacko Illustration! This awesome sticker is coming to members and is available for individual purchase right now!
View our samples gallery for more photos of this excellent design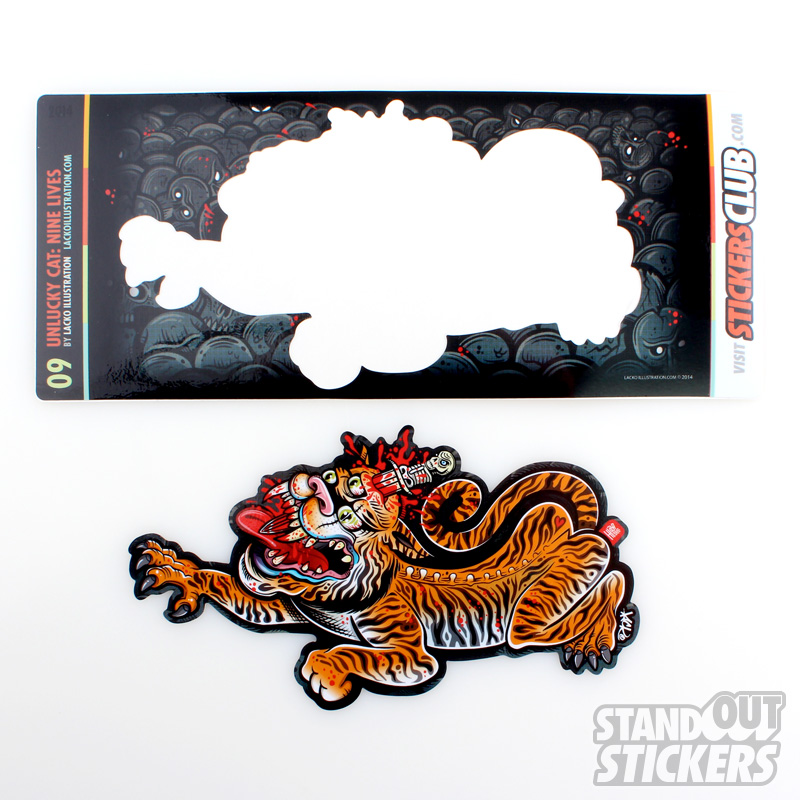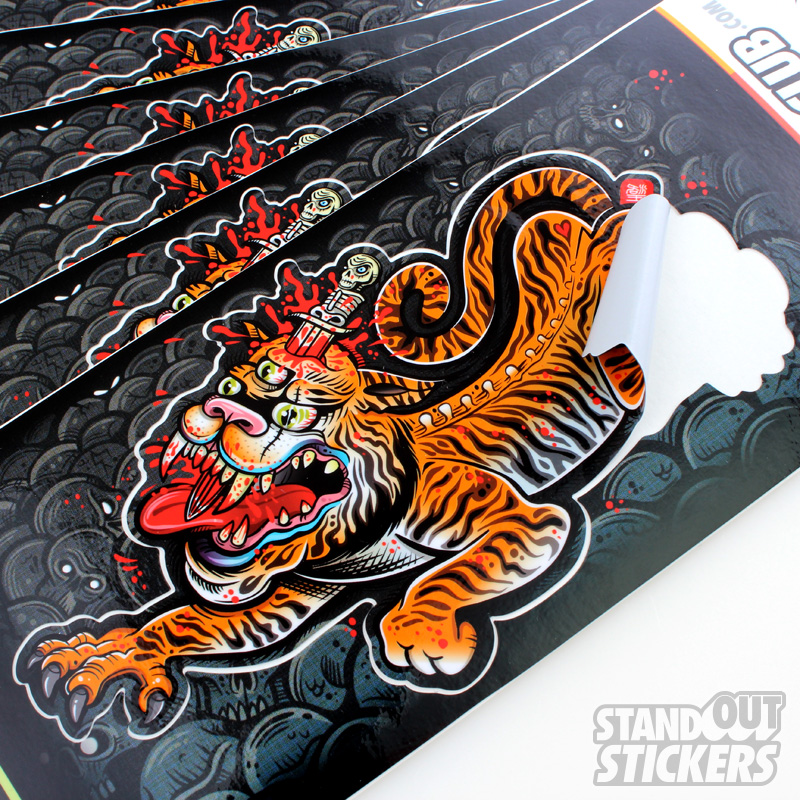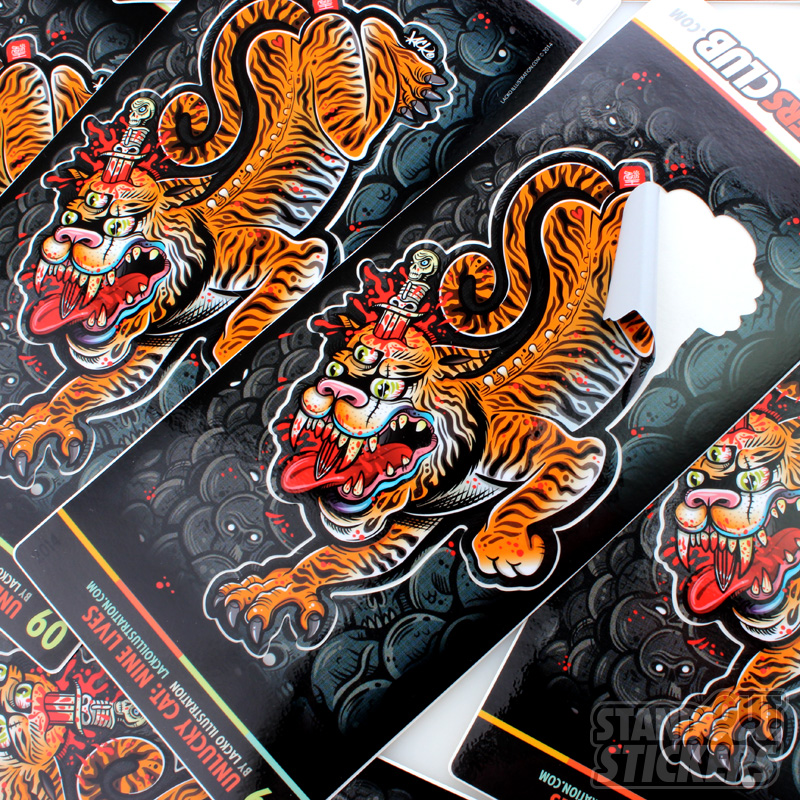 Pale Horse Design "Totem" Sticker of the Month!
Pale Horse's sticker design called "Totem" is available now for individual purchase or as part of membership. This sticker has incredible detail and vibrant colors. Get it now!
Buy One – Buy Five – Buy Ten – Become a Member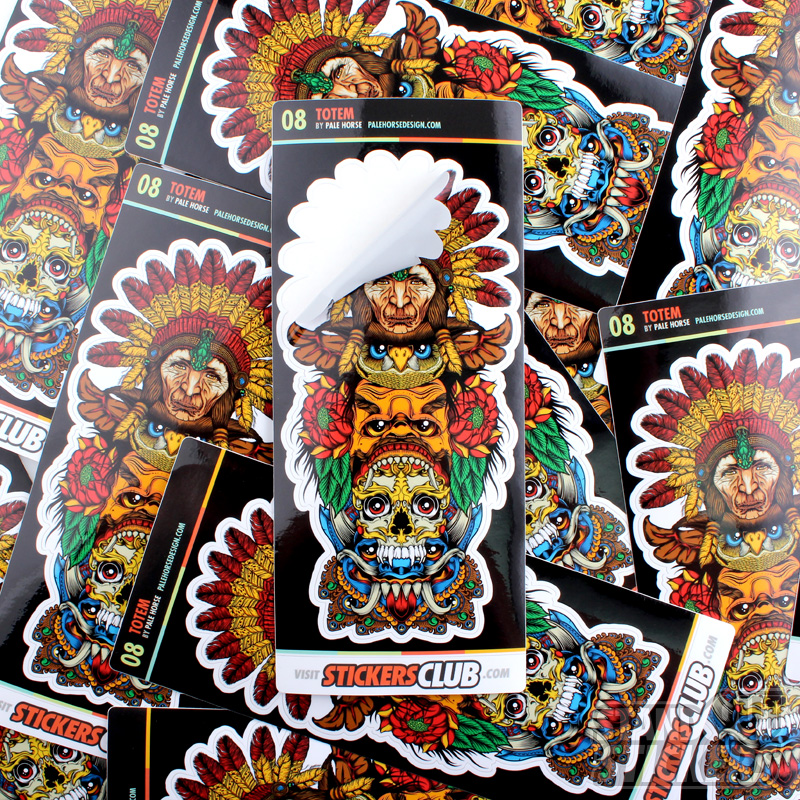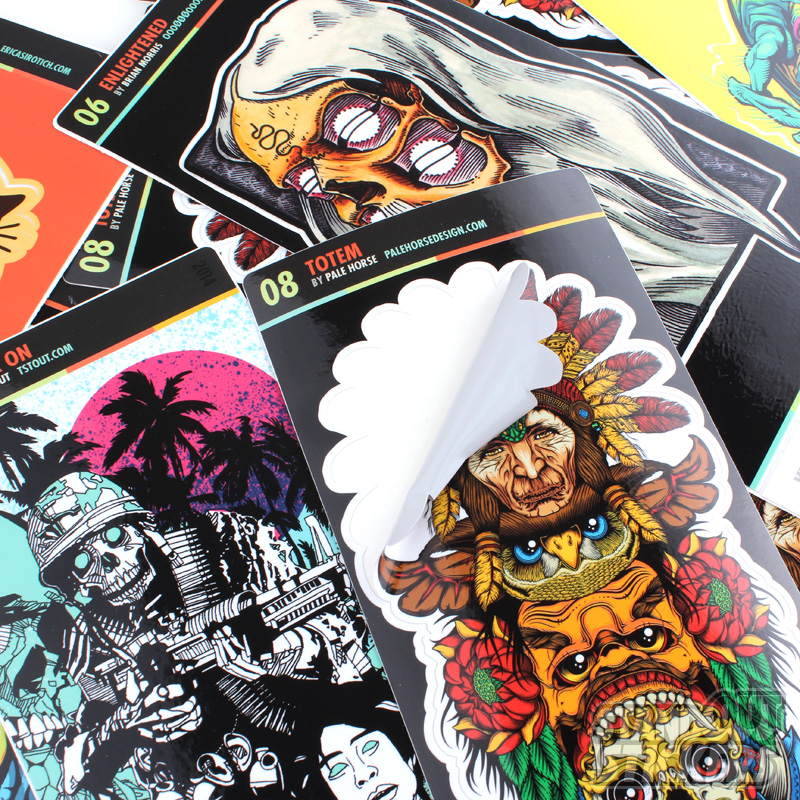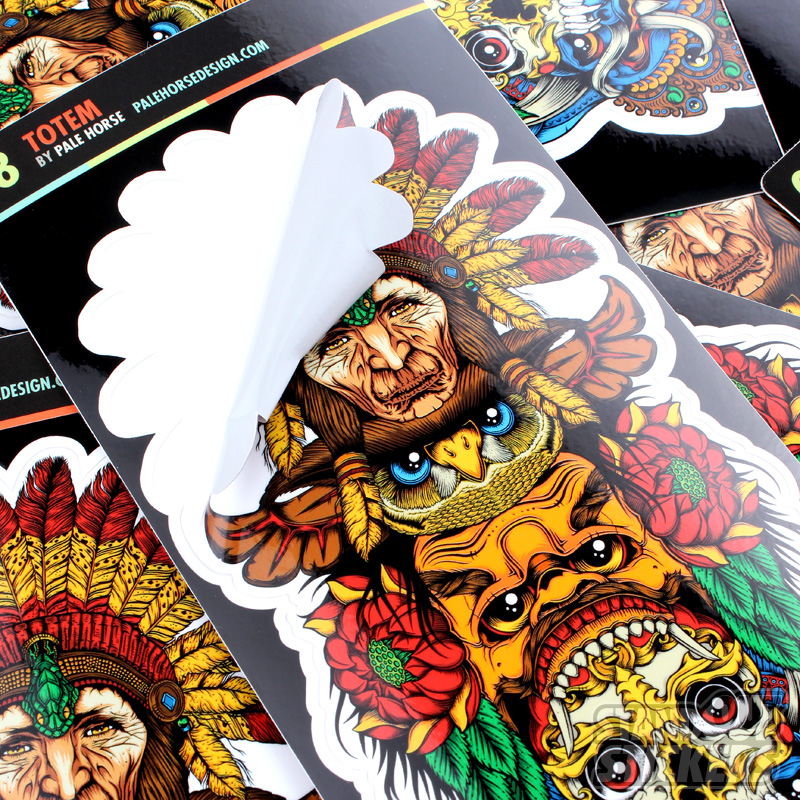 Call 800-710-2030