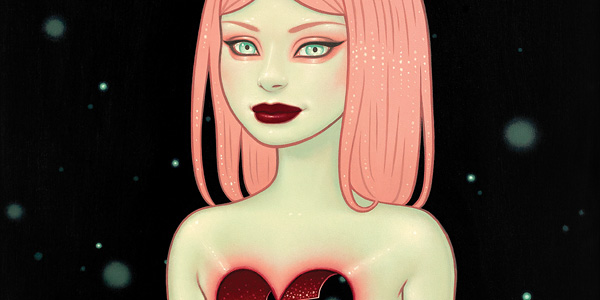 Every year we reach out to 12 of our favorite artists and put together a pack of 12 great sticker designs. These designs showcase the best of our printing, cutting, and finishing capabilities, and offer a great look at what is possible when you order from StandOut Stickers.
When you buy the 2015 Stickers Pack, you get two of each design, 12 designs for the year, and 24 stickers in a pack. These large stickers are about the size of a standard business envelope, and are made of thick weatherproof, uv-resistant high gloss vinyl. These stickers are built to last and make an impact!
The 2015 Stickers Pack ships via the courier of your choice and now ships internationally. It makes a GREAT GIFT and you get the full year's pack immediately upon purchase. No more waiting!

This pack features sticker designs by the following artists:
Tara McPherson, Jared Moraitis aka Beastpop, Arik Roper, Jason Gammon, Cassie Hart Kelly, Ryan Duggan, Erin Taylor, Teagan White, Randy Ortiz, Jehsee, Scarecrow Oven, Alexis Ziritt
Last Modified: January 28th, 2015