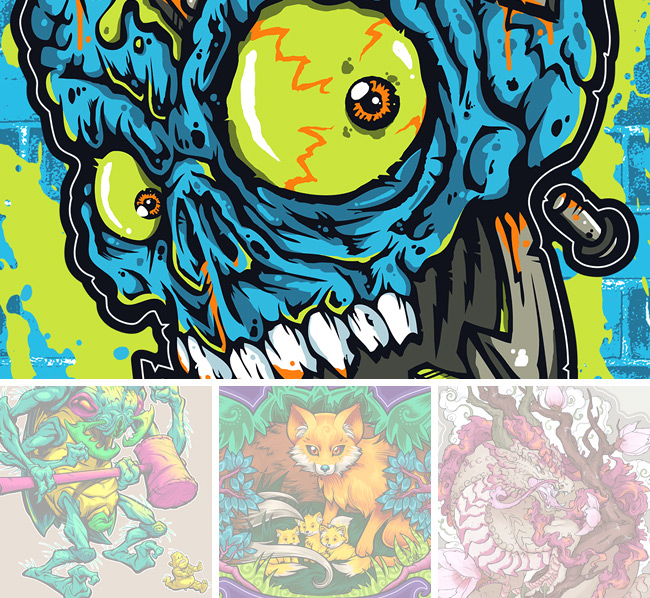 Last year we unveiled 14 unique sticker designs for our sticker of the month club. All of these designs are still available individually or as part of the 2013 Full Year Pack.
This year, we have a whole batch of great new sticker designs on the way! Starting off with "KILLJAW" by Kyle Crawford, aka Electric Zombie. The next three designs are already previewed on the brand new Stickers Club website.
February, March and Aprils stickers are by Jared Moraitis aka BeastPop, Kina Forney, and Christina Yen aka SixthLeafClover.
We can't wait to reveal all of the designs for this year's Stickers Club and we'll be unveiling designs faster than we did last year, so you can look forward to that, we do!
Last Modified: January 2nd, 2014