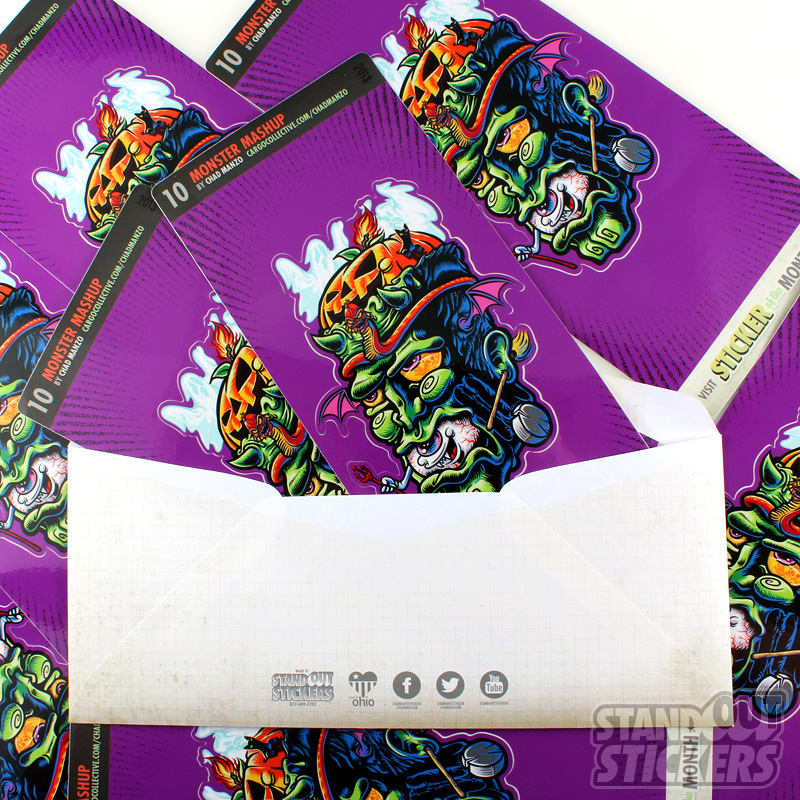 October is here, our favorite time of year, and with it comes a brand new Sticker of the Month featuring elements of almost everything spooky and fun about Halloween!
Monster Mashup by Chad Manzo is a premium weather-resistant sticker and is available for purchase individually or as part of our membership!
When we approached Chad Manzo to create a sticker of the month, he requested October for the very reason that he wanted to blend a bunch of great Halloween themes into one cool sticker design, and here it is!
These stickers look great and make for amazing party favors / halloween treats!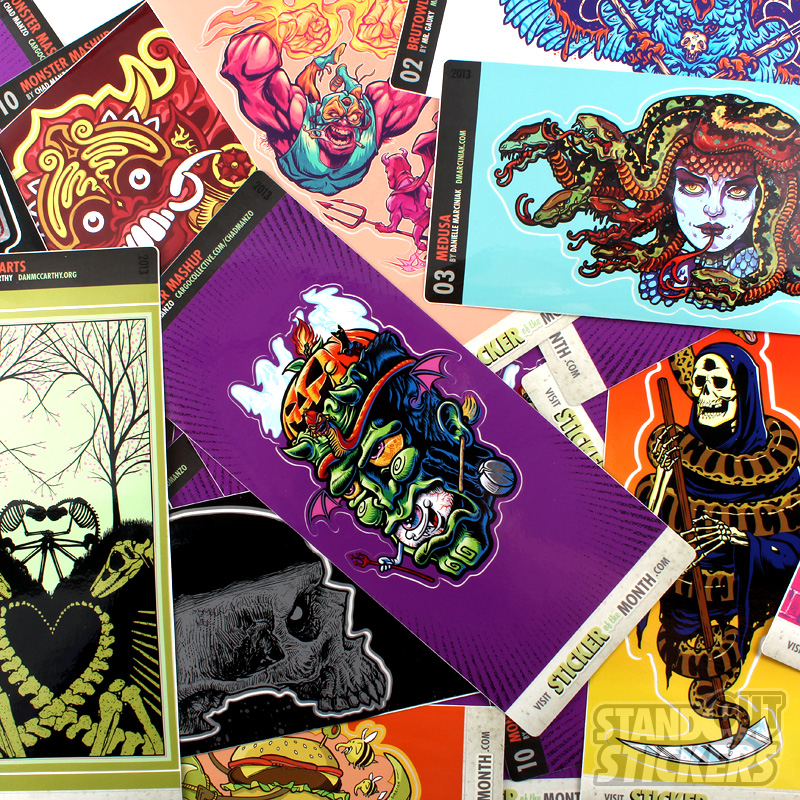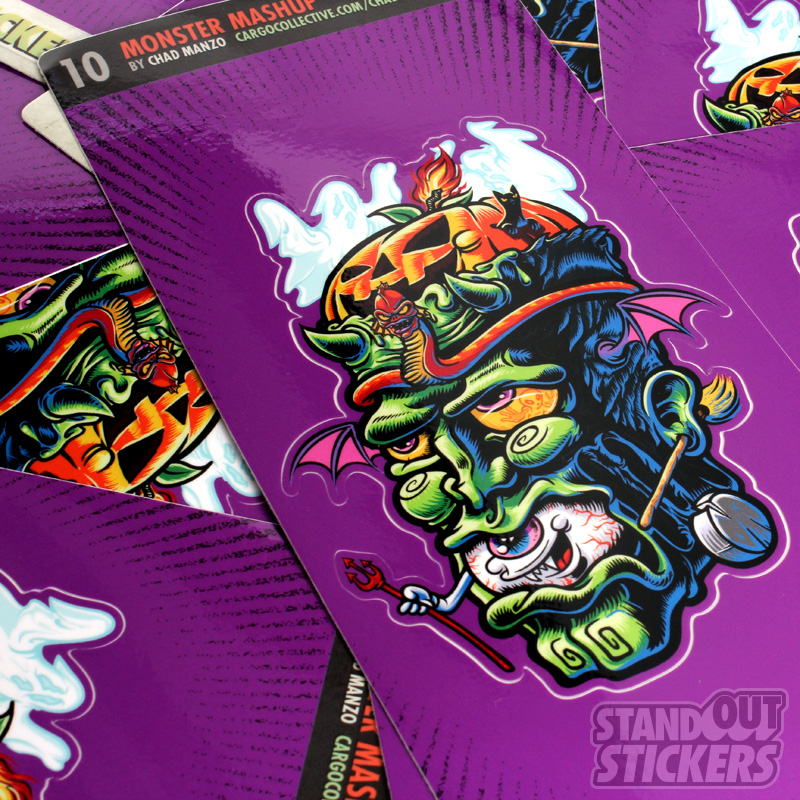 This amazing new halloween-inspired design is ready to ship! It makes a great healthy replacement for halloween candy and kids LOVE these stickers.
You can buy as many as you want with our individual ordering feature, in batches of 1, 5 and 10. Be the cool house on the block this halloween and give kids something unexpected.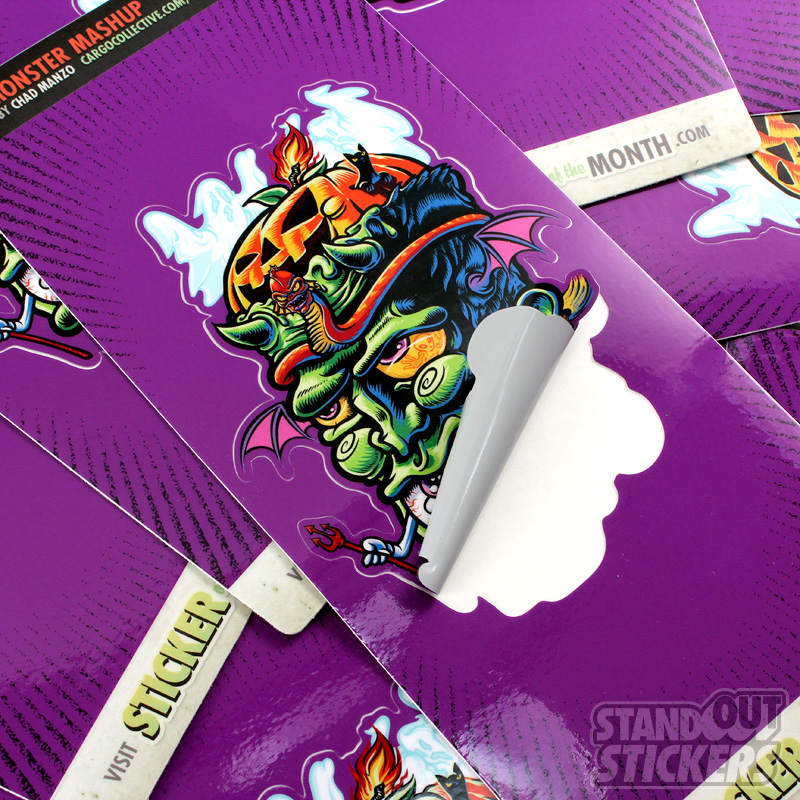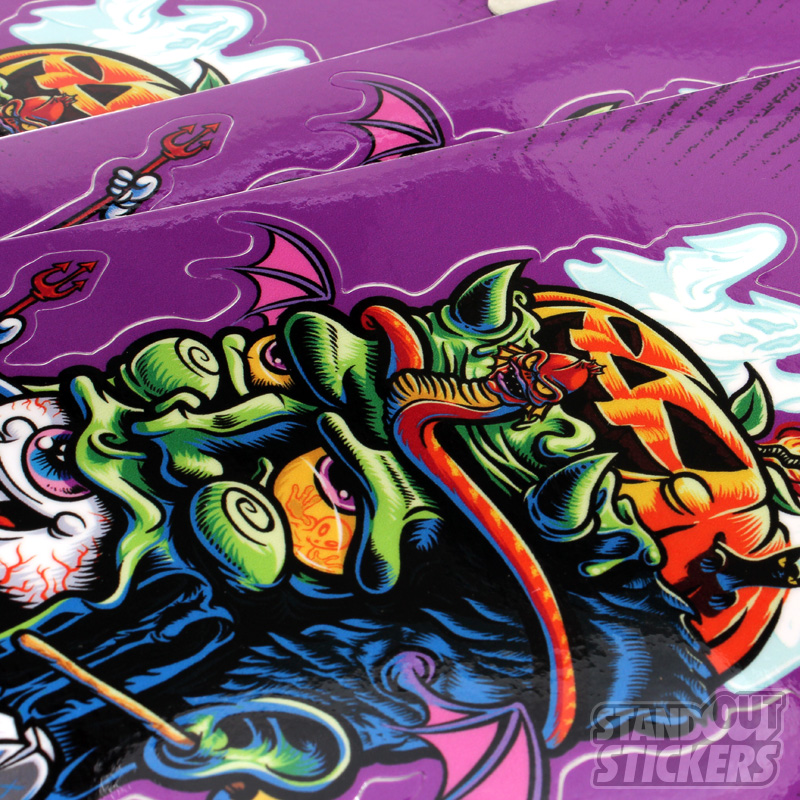 Every member gets TWO of each sticker mailed to them each month, with new members getting a large initial mailing of all current 2013 designs. We had a bonus month in July which added a unique design by Electric Zombie, for members only, so this adds 2 more stickers to your membership!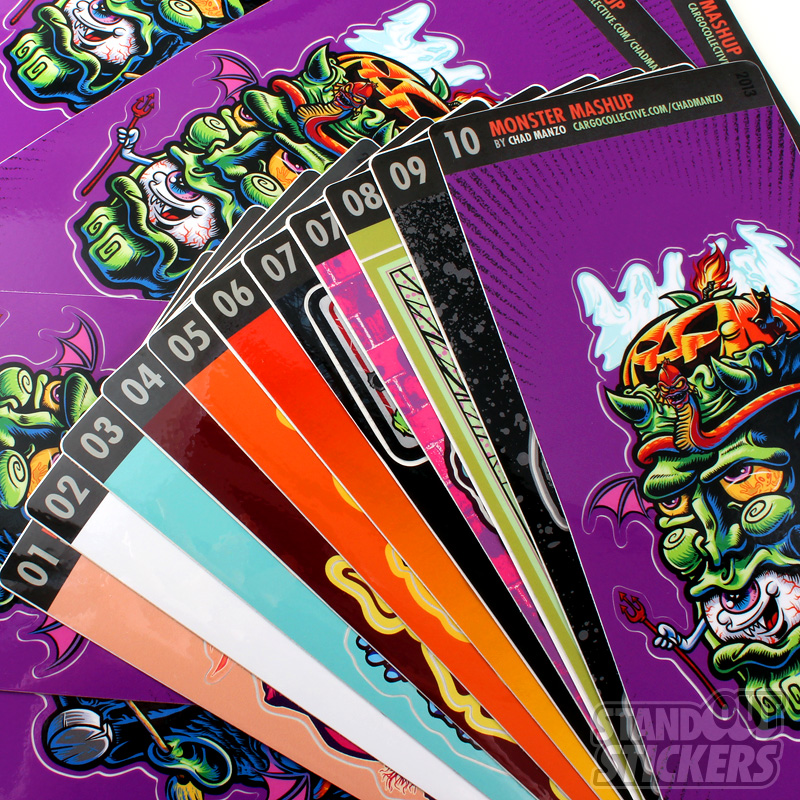 The Sticker of the Month club is a unique project, with amazing collectable artwork available nowhere else and featuring some of the hottest artists in the world.
Be a part of something great and support independent artists by buying your favorite stickers and sharing them with friends.
Last Modified: October 1st, 2013