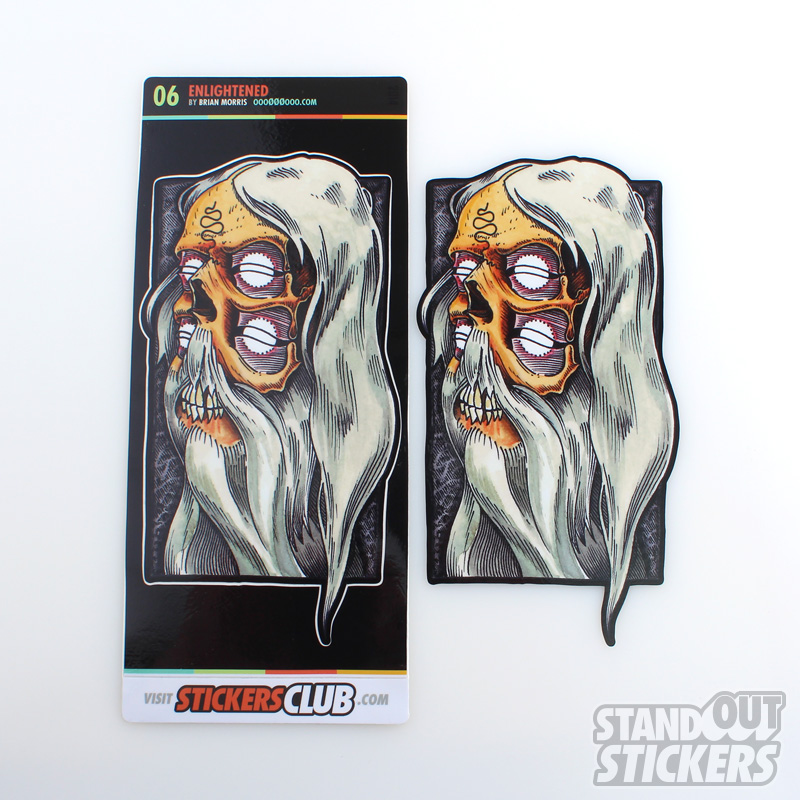 Brian Morris is famous for his black and white skulls. For his Stickers Club entry he's brought some watercolors into the mix, which offers a fresh alternative. Bring a little dread into early summer with this wise old bearded skull sticker!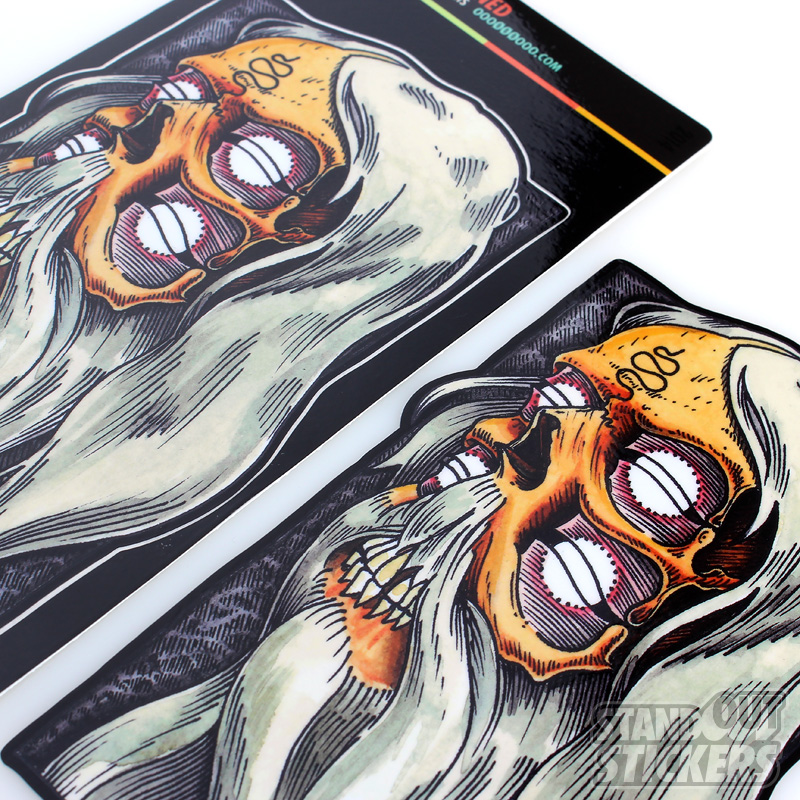 Every month we invite an artist to create a design for our sticker club. Our stickers are high gloss, weather resistant and suitable for indoor and outdoor sticking.
As a member, you get TWO of each sticker released in the year of your membership, along with members only bonuses not available anywhere else!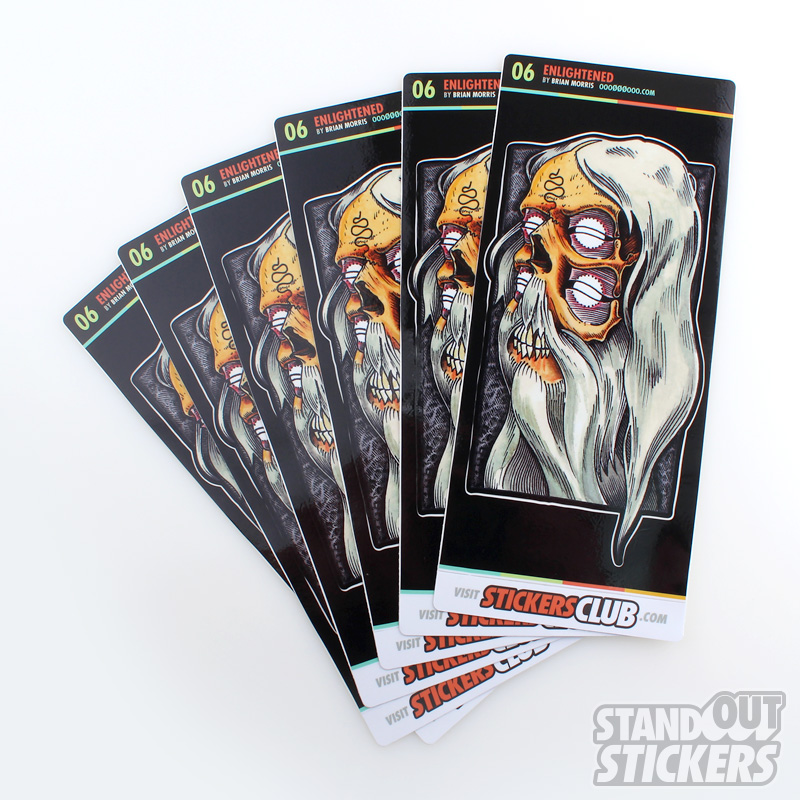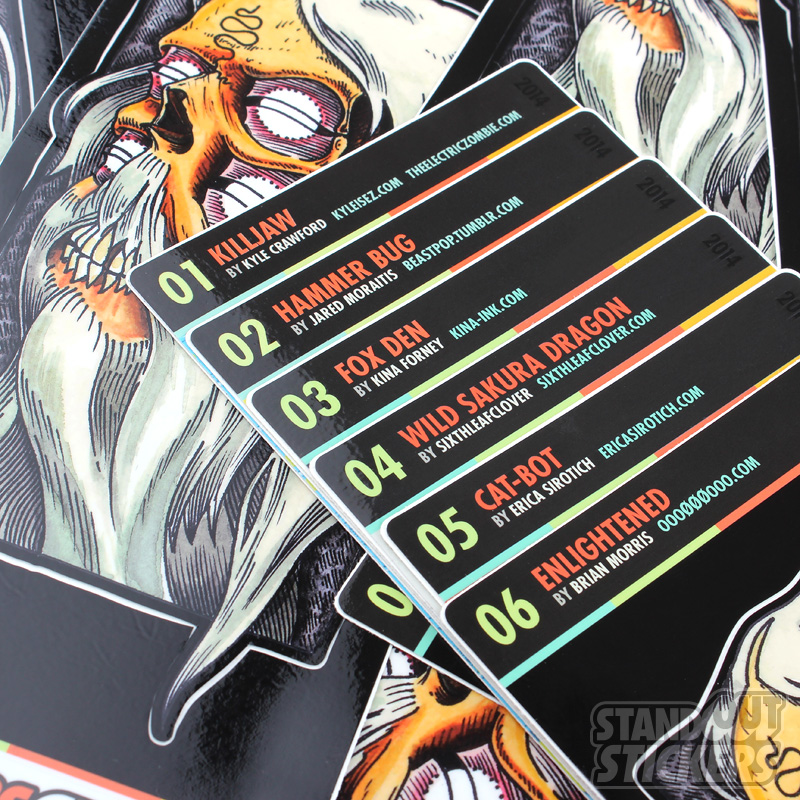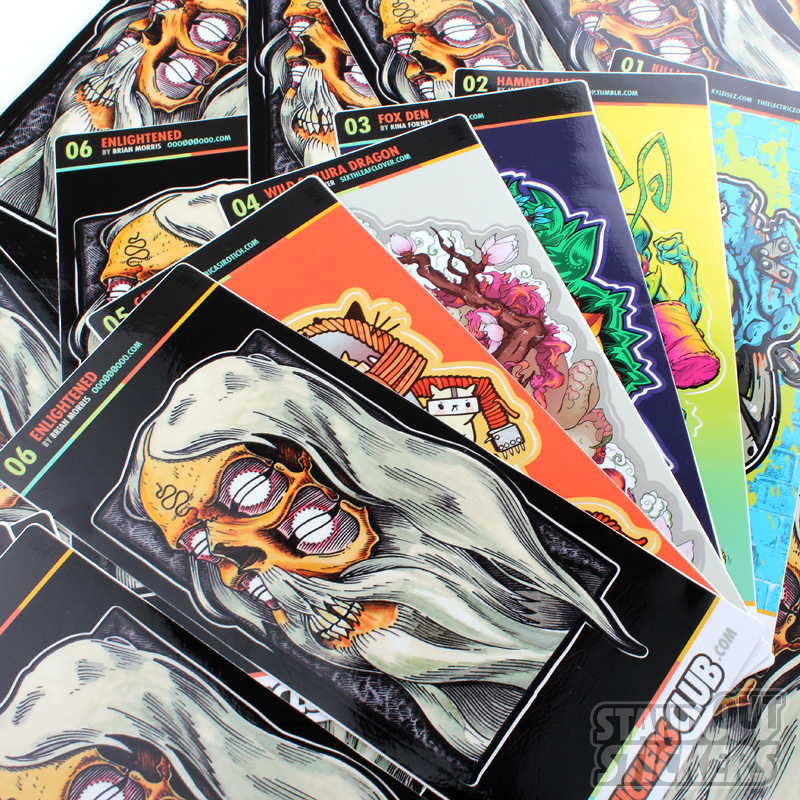 Most designs are available for purchase individually, but some are only available to members.
The Stickers Club is a great way to support independent art and makes a great gift!
Last Modified: June 2nd, 2014