The Sticker of the Month Club is an exciting new project by StandOut Stickers. This custom sticker company has worked with some of the most talented artists in the world and has joined forces with many of their customers and favorite artists to offer a brand new eye-popping sticker design every month!
The Sticker Club stickers are high quality, weather-resistant for indoor/outdoor use, and are printed with cutting-edge technology for intense color and longevity.
Members get two of each design mailed to them automatically each month, plus a members-only mystery variant design, which is one of the year's most popular designs printed in a unique way and only available to members! (tbd). That's 25 stickers in all for just $30. That's only 1.20ea!
If you'd rather just buy the sticker designs you like, we offer that too. As low as $2ea will get you these amazing designs that you won't find anywhere else.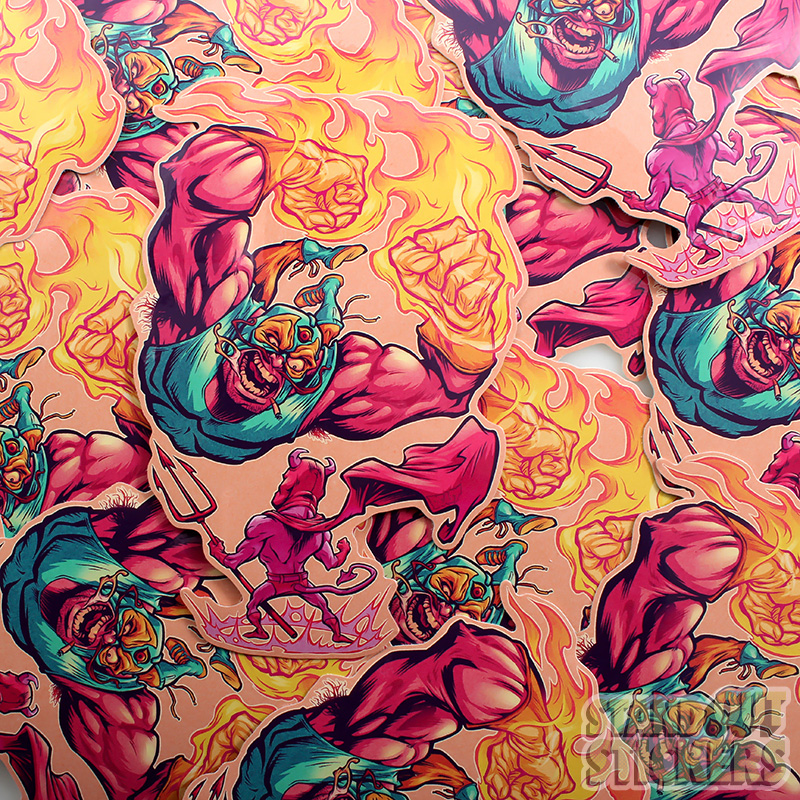 January's sticker design "Lucha Loco" (above) is by Jared Moraitis of BeastWreck Shirts & Stuff. We couldn't imagine a more fitting way to start this project off, with a flaming elbow from the sky!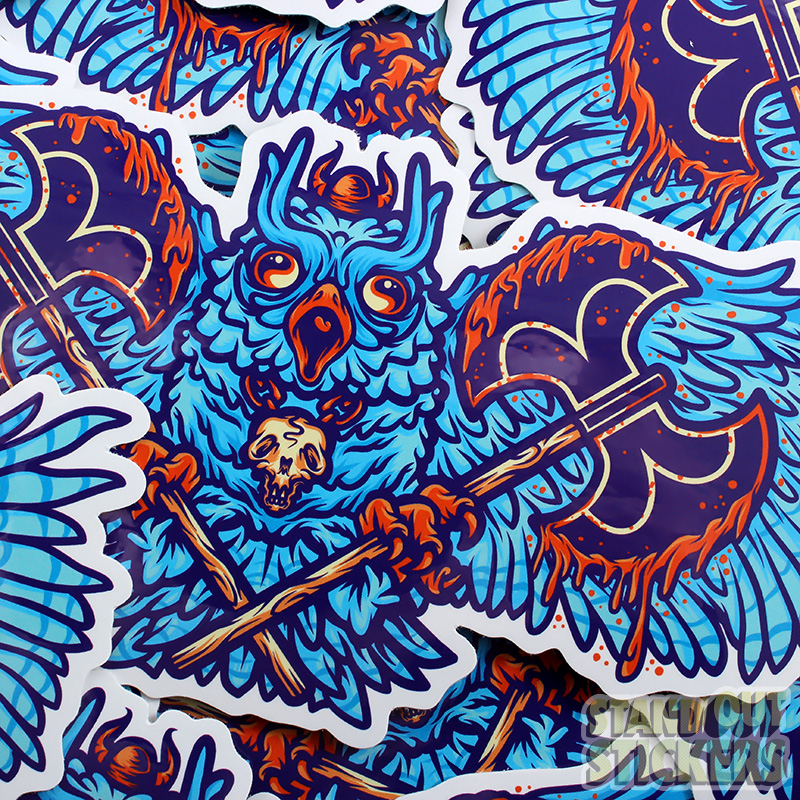 February's sticker design is "BrutOWL Symmetry" (above) by London-based artist Mr. Gauky. This great design features dual battle axes and a screaming viking owl in flight!
Learn more and see more great photos of these sticker designs on facebook at http://facebook.com/StickersClub
On twitter at https://twitter.com/StickersClub
Last Modified: February 19th, 2013