Don't look this sticker directly in the eyes!
March is here and that means it's time to release a brand new Sticker of the Month Design! This month's design is 'MEDUSA' by Danielle Marciniak! This fantastic design is available right now for members and individually from as low as $2ea!
To stay up to date with sticker club releases, and get a behind-the-scenes look at sticker art creation, like our facebook page and follow us on twitter.
People are sending us great photos of their Sticker Club stickers. When you get your stickers, be sure to post a photo of them to our timeline or tweet them to us!
We can't wait to see your photos and hope you love the stickers as much as we do!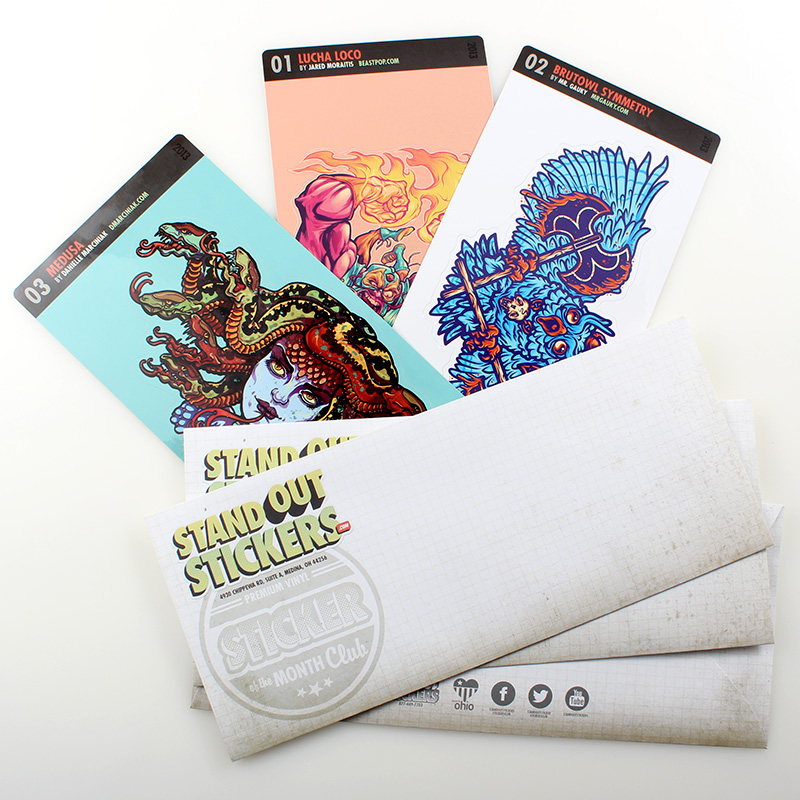 Make mail fun again.
Bills? Junk mail? Yuck! Make your mailbox fun again and get awesome stickers delivered to you every month!
Become a member today for just $30 and you'll get 25 stickers in total, 2 every month plus a members-only mystery sticker!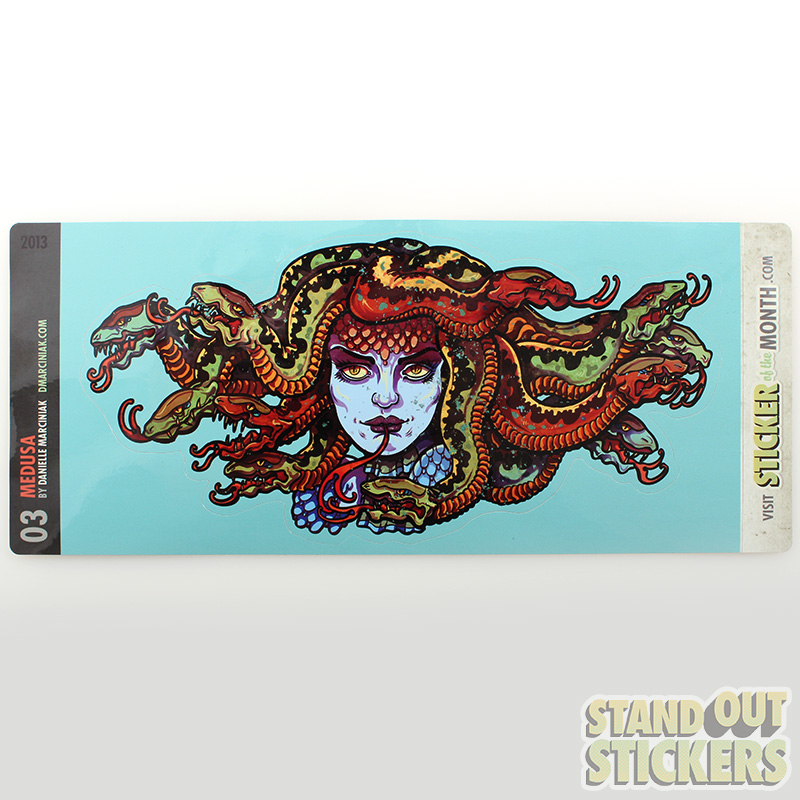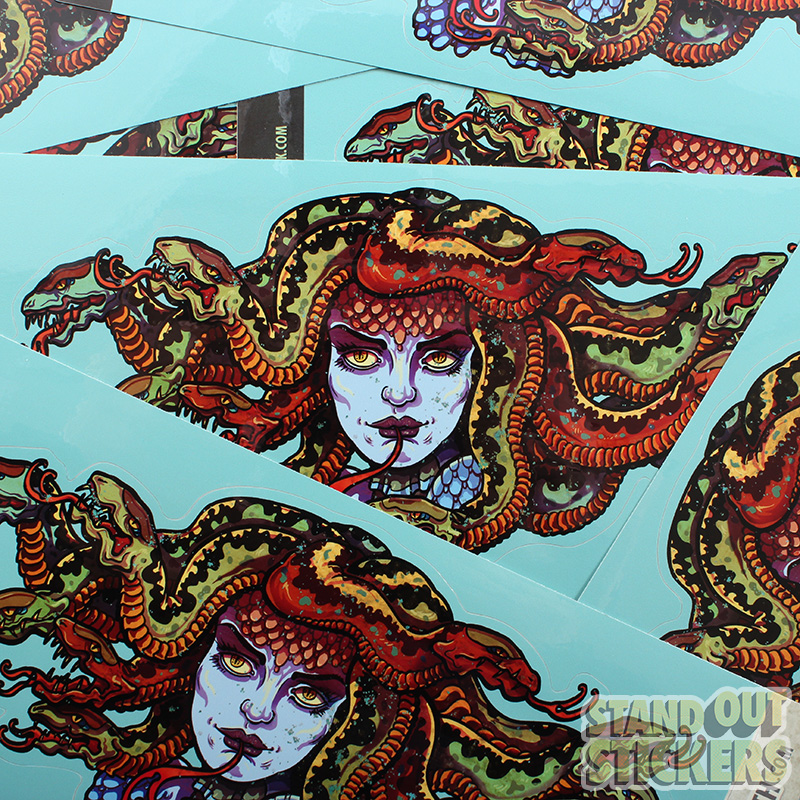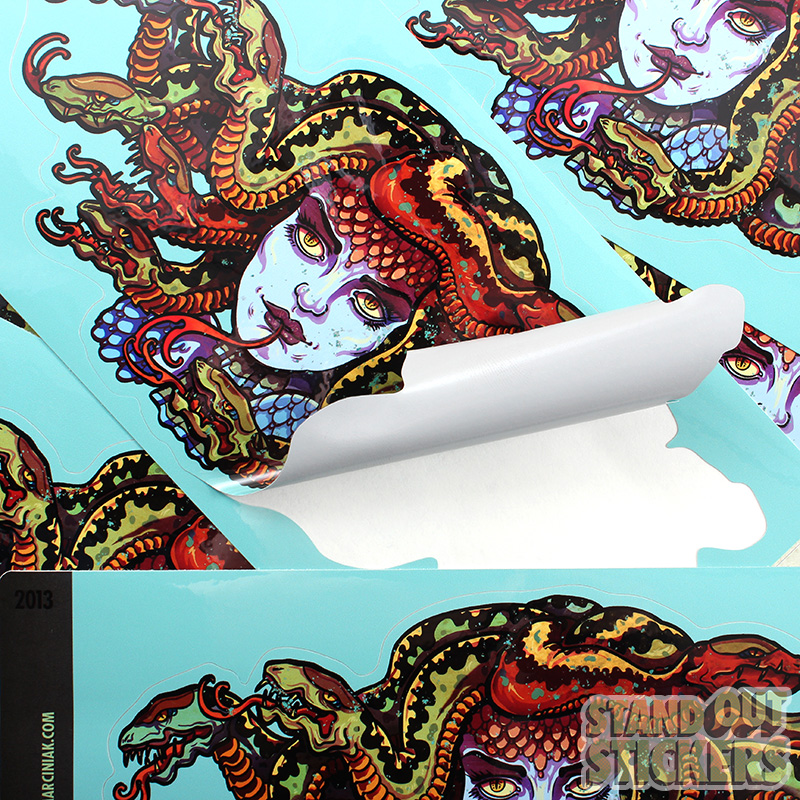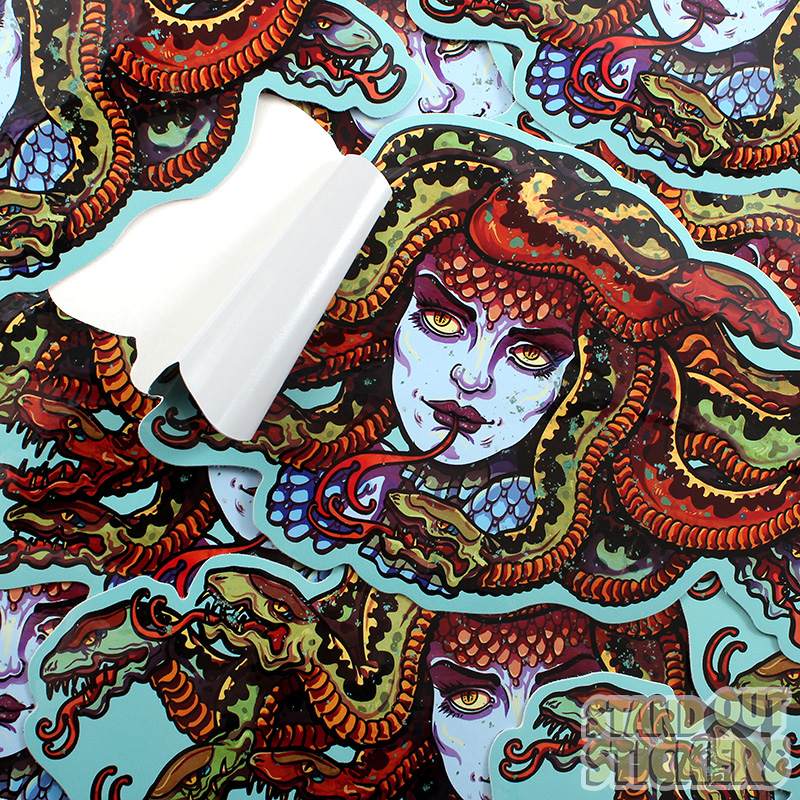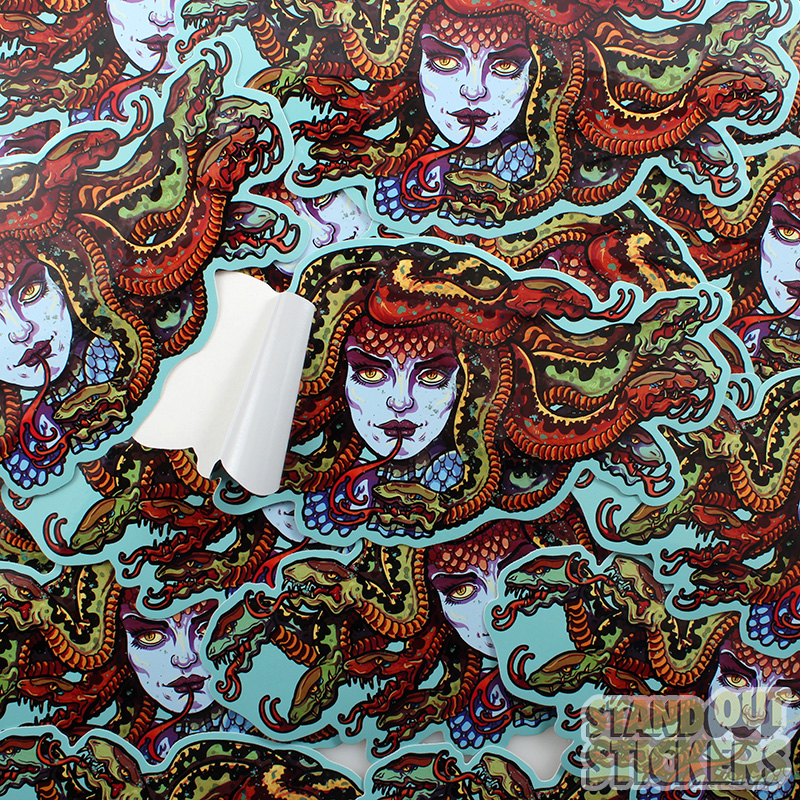 Last Modified: March 1st, 2013