We're proud to reveal the final design for March 2013's Sticker of the Month! "Medusa" is a fantastic design by Danielle Marciniak and will be available for purchase individually on March 1, 2013.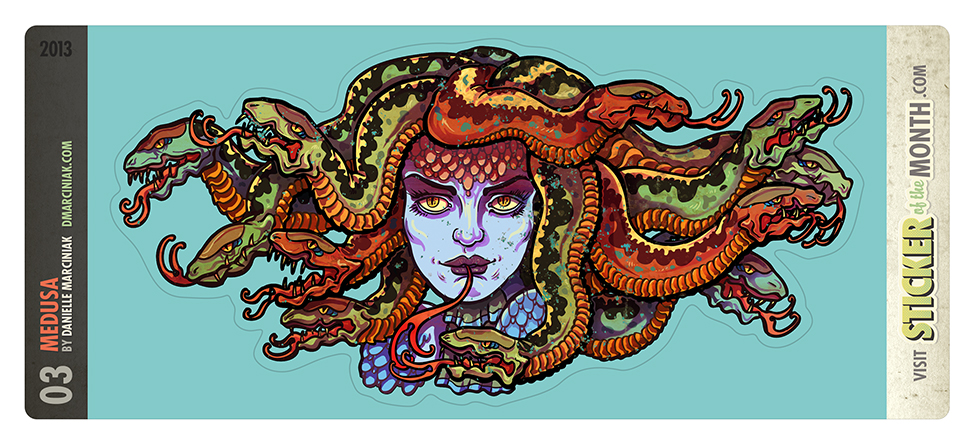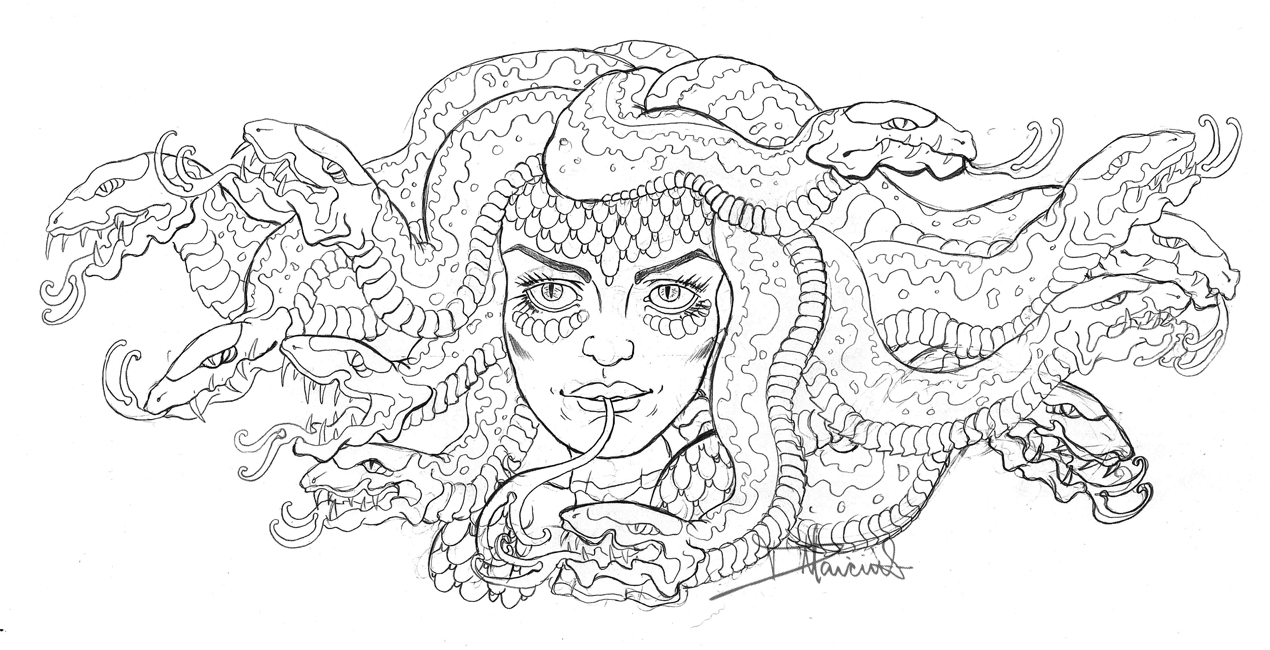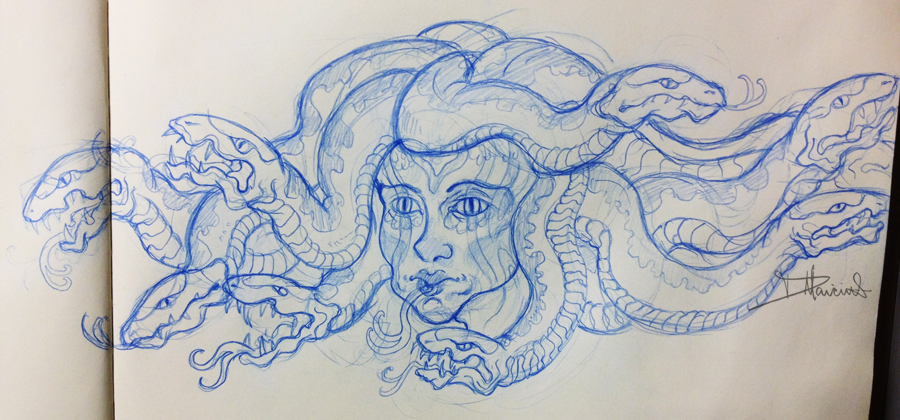 Above are the sketches that were produced for this design. The top sketch is the final sketch before the design was colored and finished. The bottom sketch is a rough sketch that started the project. We find these process images fascinating and hope you do too!
Join the Sticker of the Month Club for just $30 and get two of these Medusa Stickers along with two of all the rest our our 2013 designs!
Last Modified: February 22nd, 2013