Jeff Finley of Go Media presents "True Love" Sticker of the Month
November is here and with it comes a double dose of manliness and heartbeats with "True Love," a tattoo art-inspired design by Jeff Finley. All members of Sticker of the Month club get TWO of this sticker, along with two of all of our other 2013 stickers.
You can also purchase these stickers individually or in groups of 5 and 10. Take a look and see the great value that membership has, and support independent art!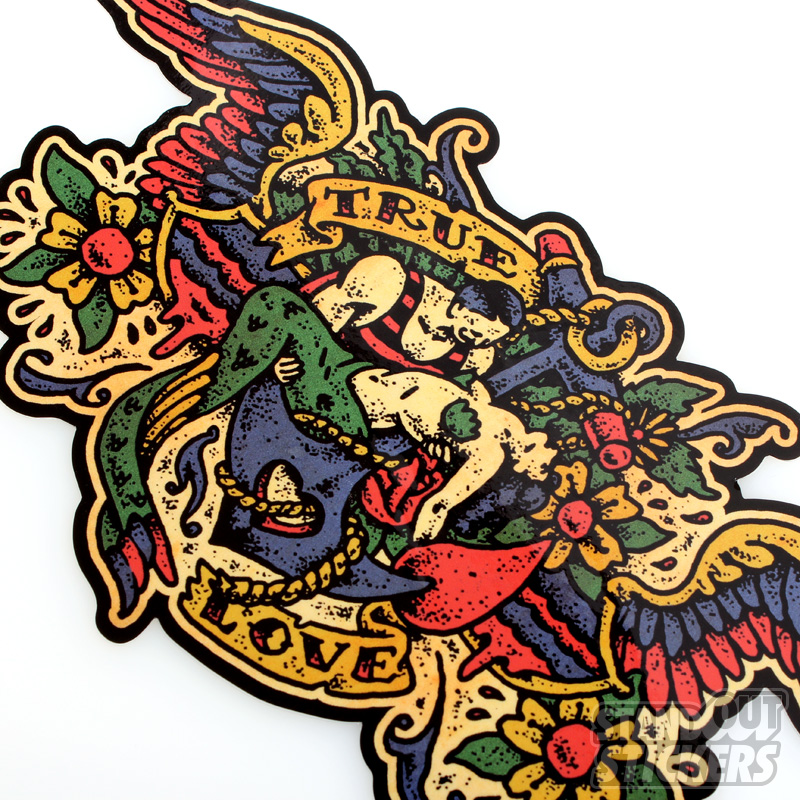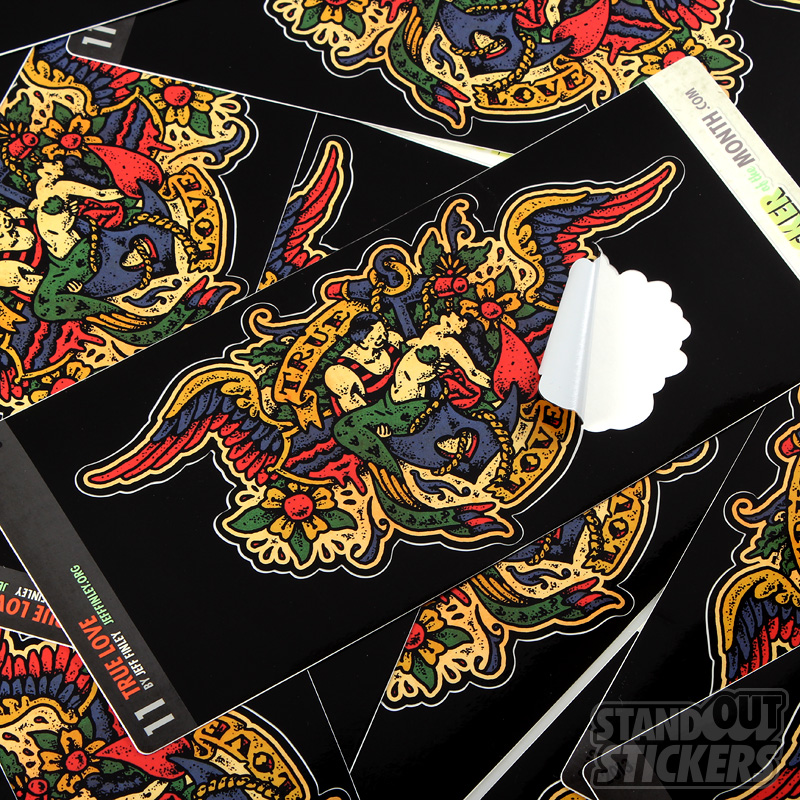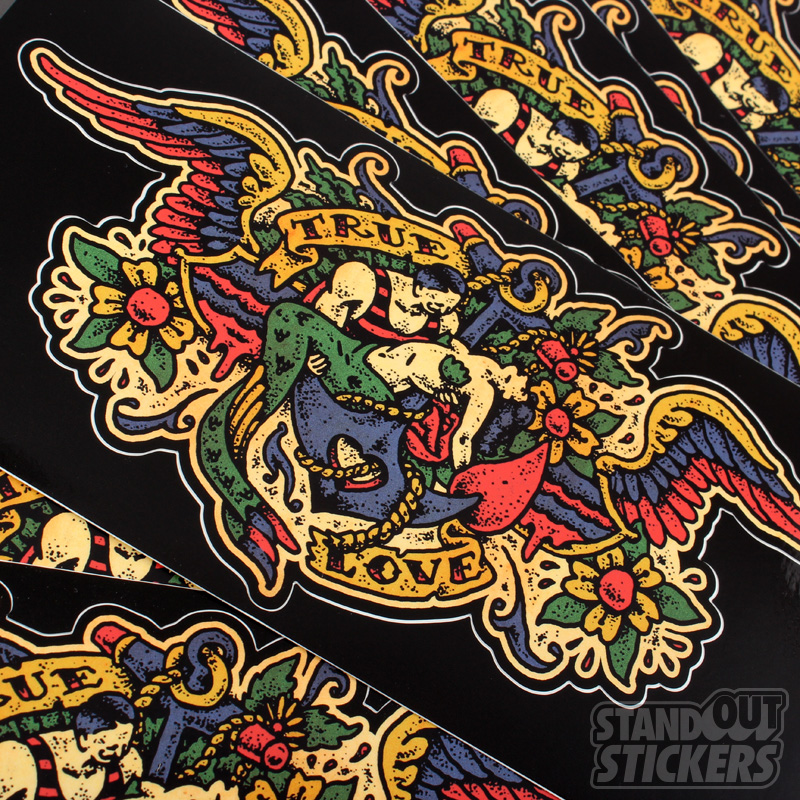 See more photos of these collectable stickers at StickersClub.com