We want to encourage all of the Sticker of the Month club members to send us photos of their stickers in action! We'll post them on our social networking profiles and in our photo galleries! Let's get things started with a few we were recently sent!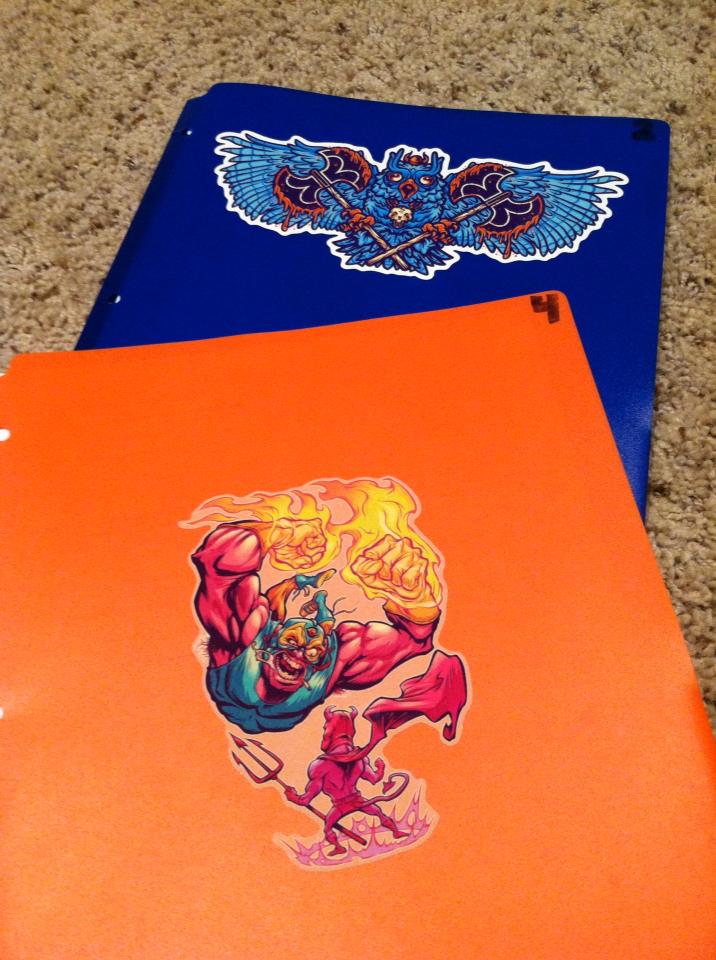 January and February 2013's stickers look right at home on these folders! Be too cool for school with Sticker of the Month Club.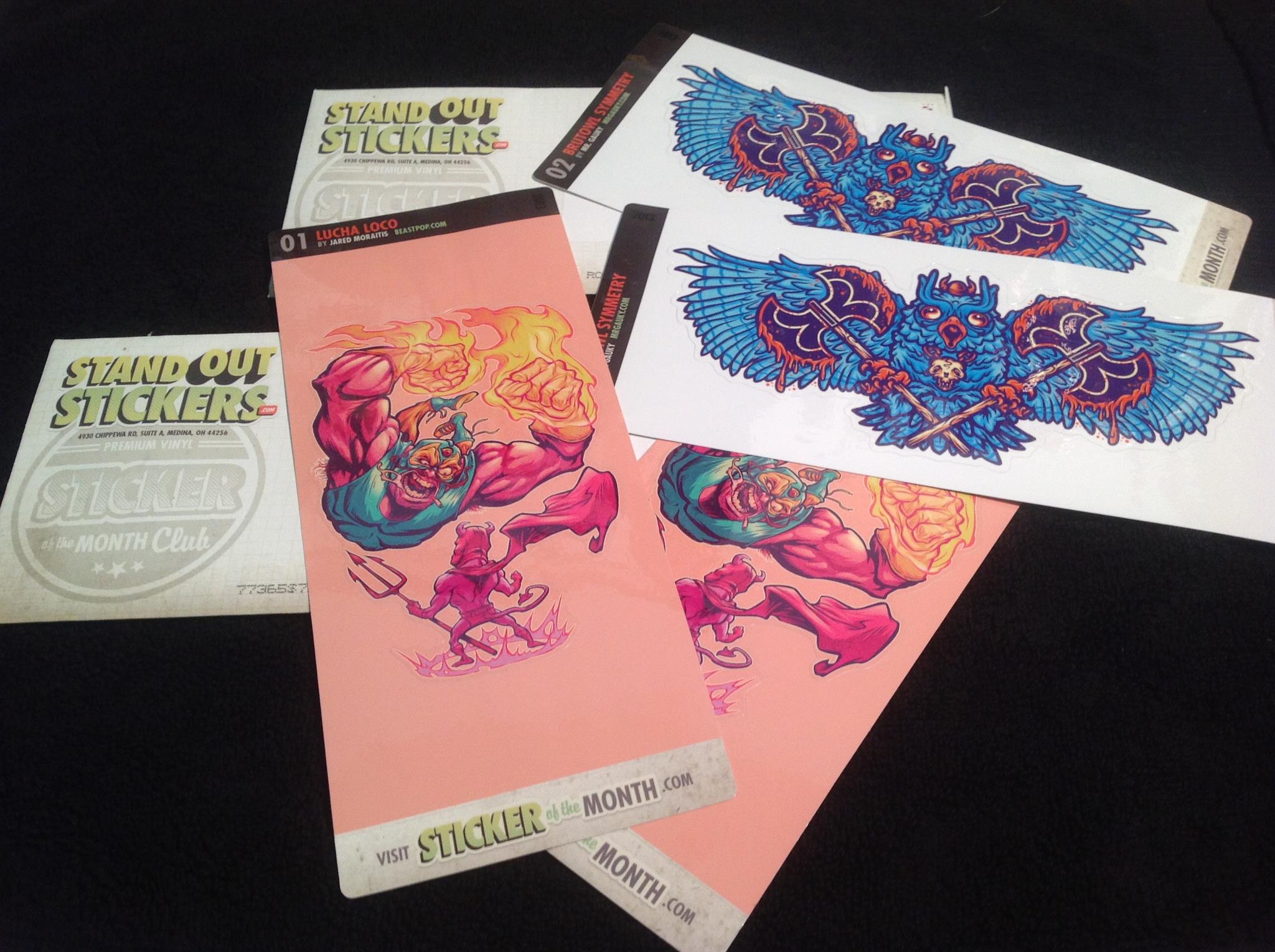 Just received, this customer couldn't wait to send us a pic of their new Sticker of the Month Club Stickers!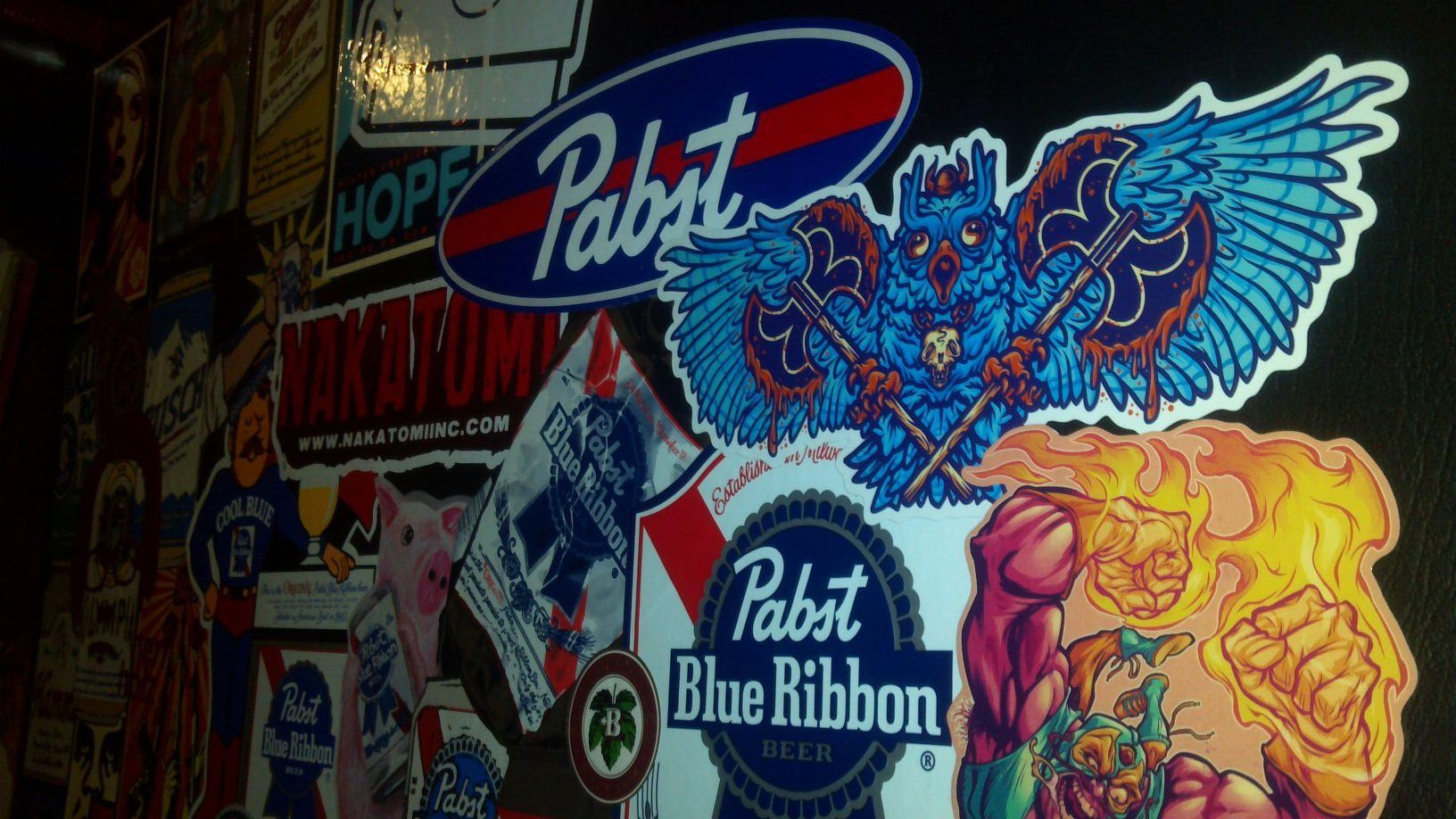 Sticker of the Month Club January and February 2013 stickers adorn a wall full of stickers for Pabst Blue Ribbon. Why not?
Last Modified: February 25th, 2013