Welcome to the StandOut Stickers Blog (Page 29 of 84)! Here you can find news about our high quality kiss cut stickers, die cut stickers, coupons for cheap stickers and other posts about our custom vinyl stickers. But it's not all sticker talk! We also feature content and sales on custom magnets, custom floor decals and cut vinyl decals.
Bears. Beets. Battlestar Galactica… We recently had the opportunity to print custom stickers for our favorite beet farm: Schrute Farms. We are fans of the NBC tv show The Office and were lucky enough to produce official The Office merchandise as custom stickers and custom buttons for the show. We manufactured a variety of 1.25″ Round Custom Buttons featuring graphics and phrases from the show, as well as a handsome die cut sticker for Schrute Farms, the famous beet farm of beloved character Dwight Schrute played by Rainn Wilson.
You can design custom stickers with our free and easy customizer tool. Simply choose a shape and a size to get started. You'll get a free instant digital proof before you submit your order for printing! You can also use the same tool to design custom products at our sister company PureButtons. We aim to make printing custom promotional products as easy as possible!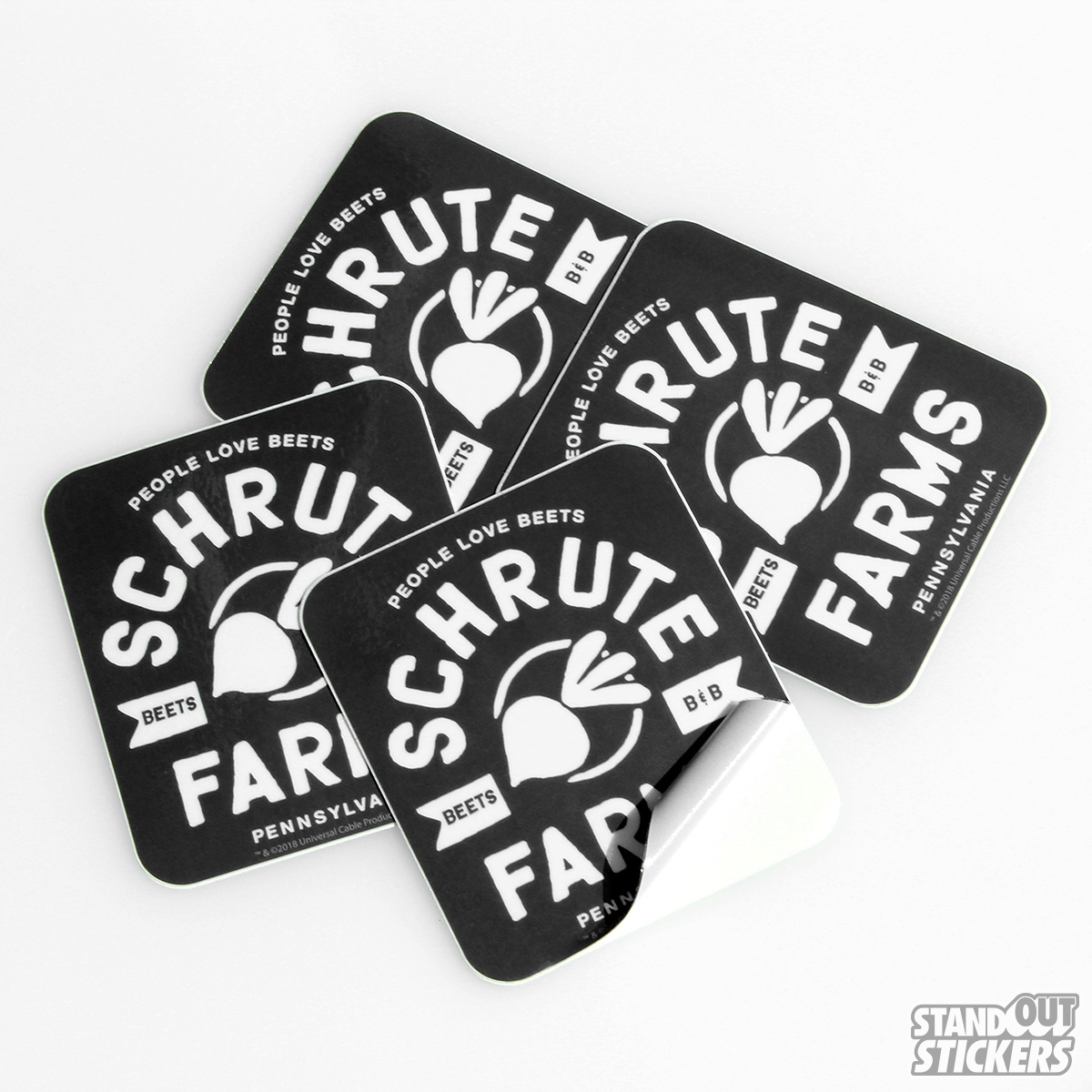 These glossy 1.25″ pin-back buttons feature the Dunder Mifflin Paper Company logo and were individually tagged for resale in national chains like Hot Topic.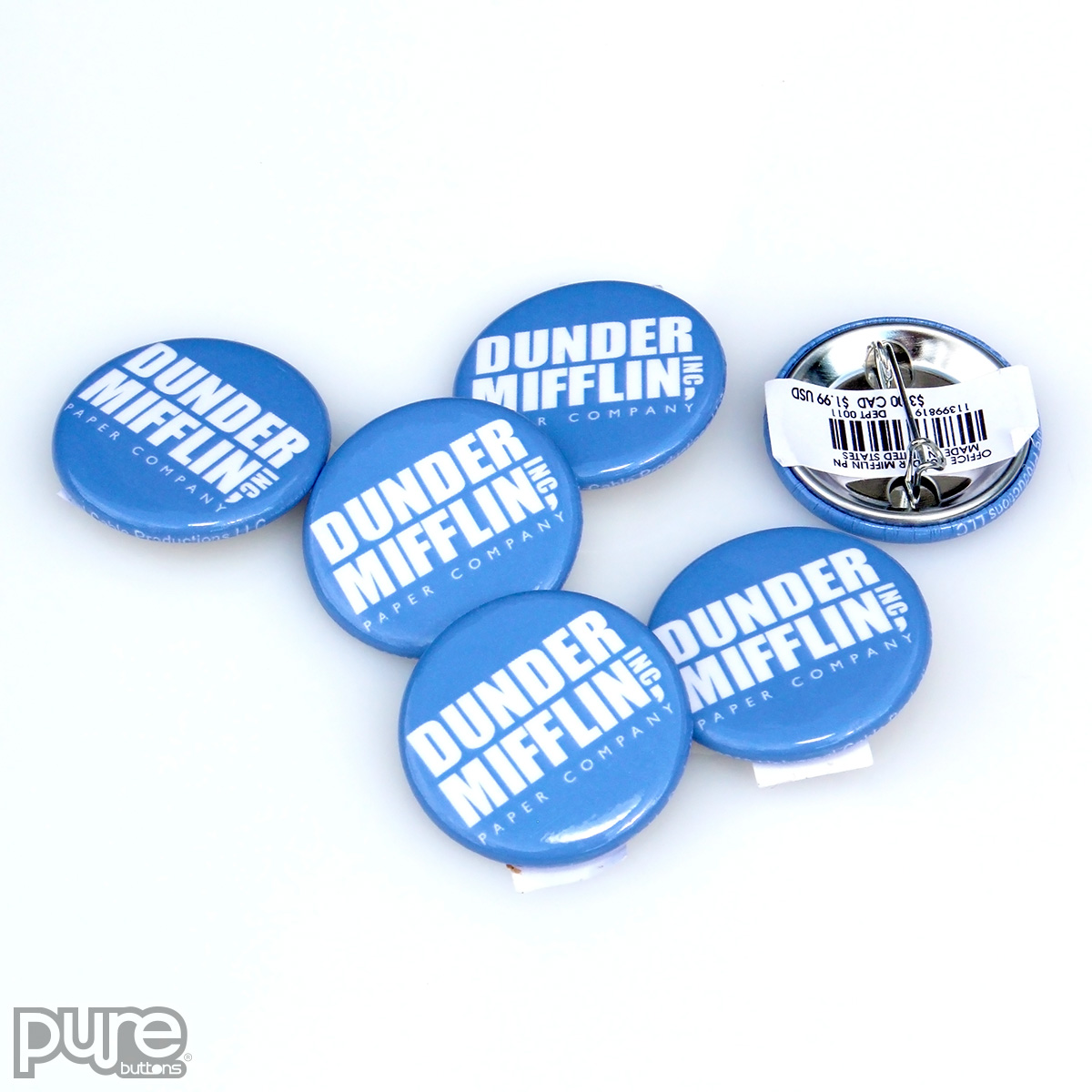 Edit: We have printed a variety of The Office buttons since this blog was originally published. Check out these other hilarious The Office merchandise designs:
First up we have Scott's Tots. This 1.25″ pin-back button features a design that reminds us of the most cringe-inducing episode of television ever made.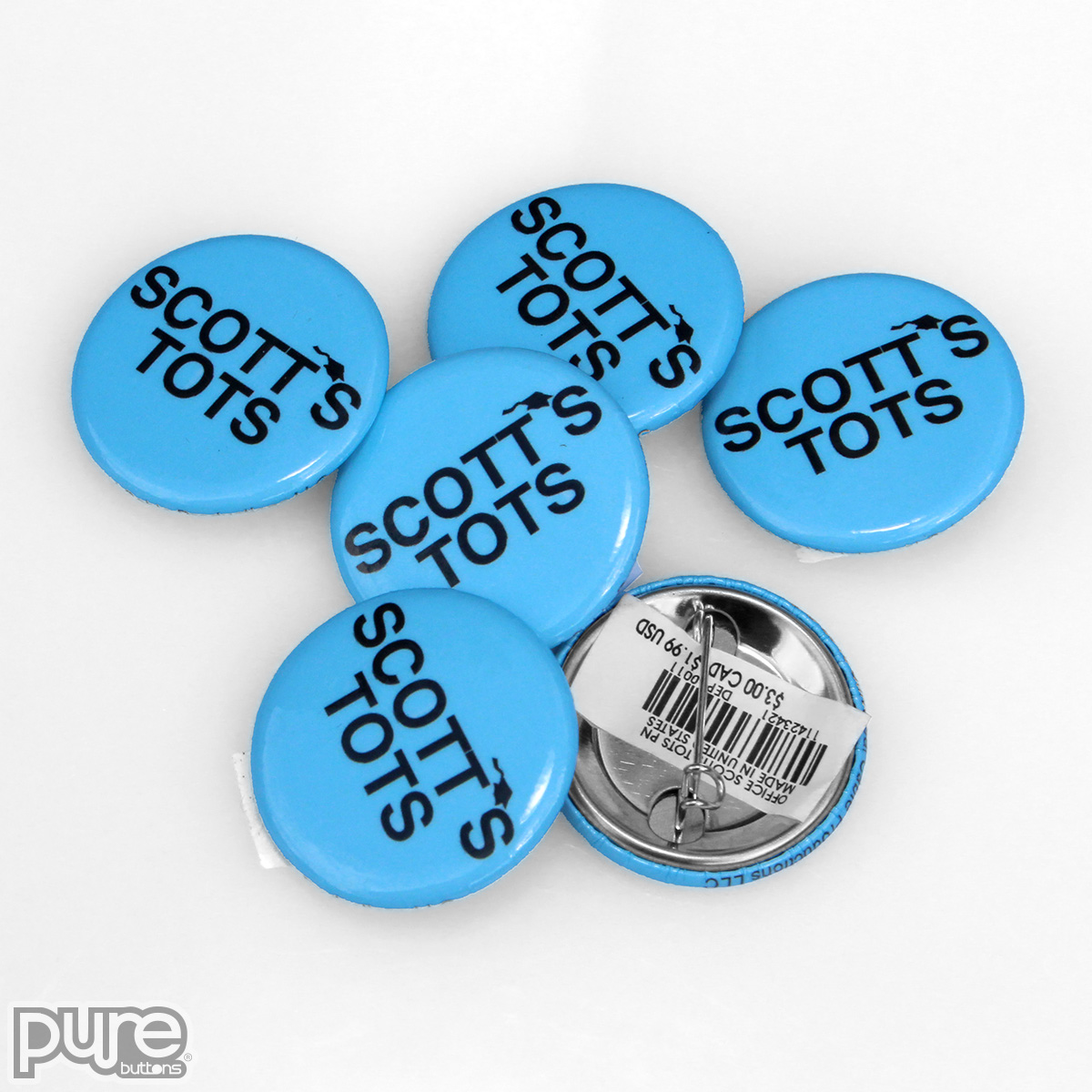 Next up we have a Dwight Schrute FALSE button. The design and typograph is reminiscent of the Battlestar Galactica logo. This Dwight Schrute button is also printed as a 1.25″ round pin-back button and was individually tagged for retail.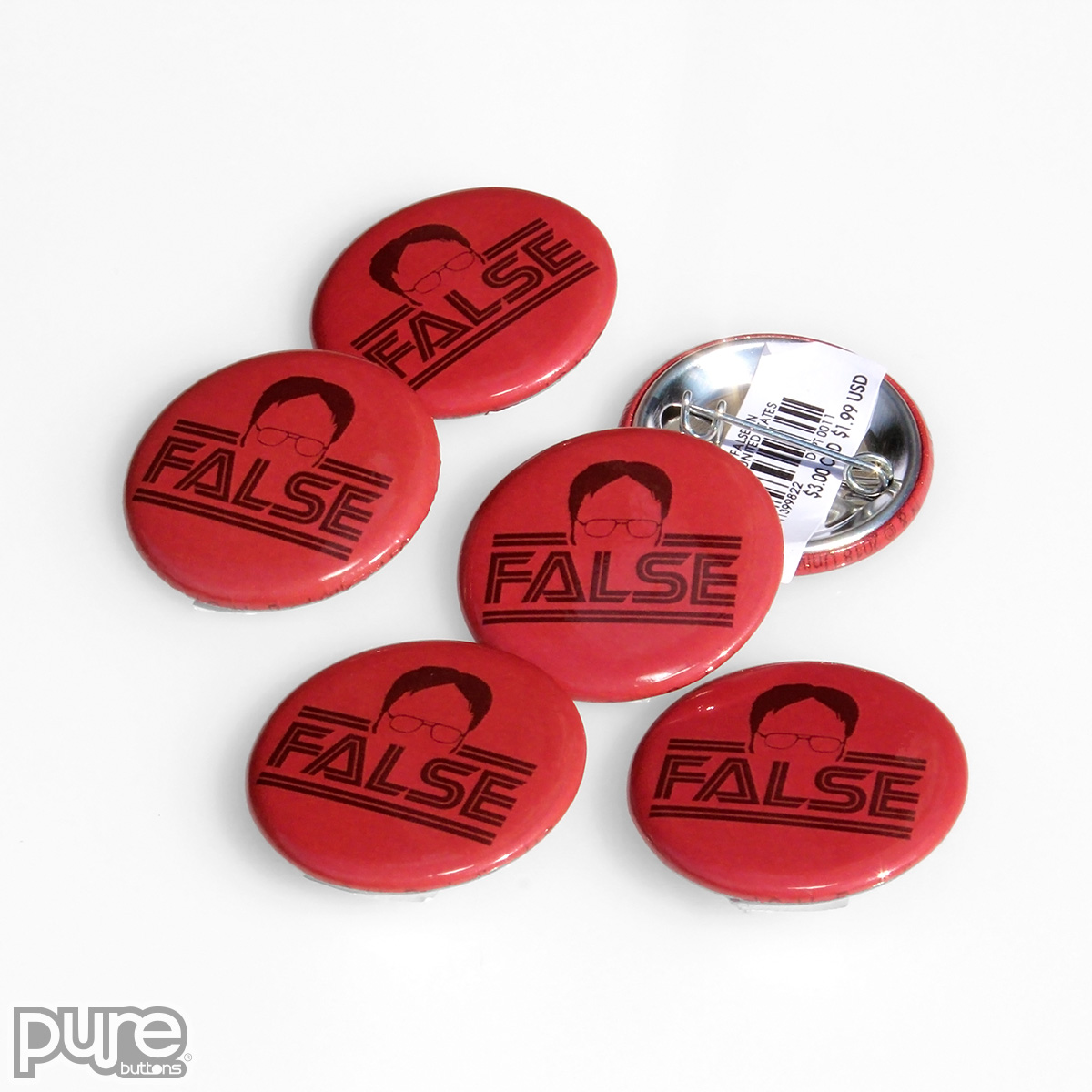 Finally we have a rather rude button which is a reference referencing a reference. "Dwight, you ignorant slut" is from a moment in The Office when Michael Scott referenced an old catchphrase from Dan Akroyd on Saturday Night Live.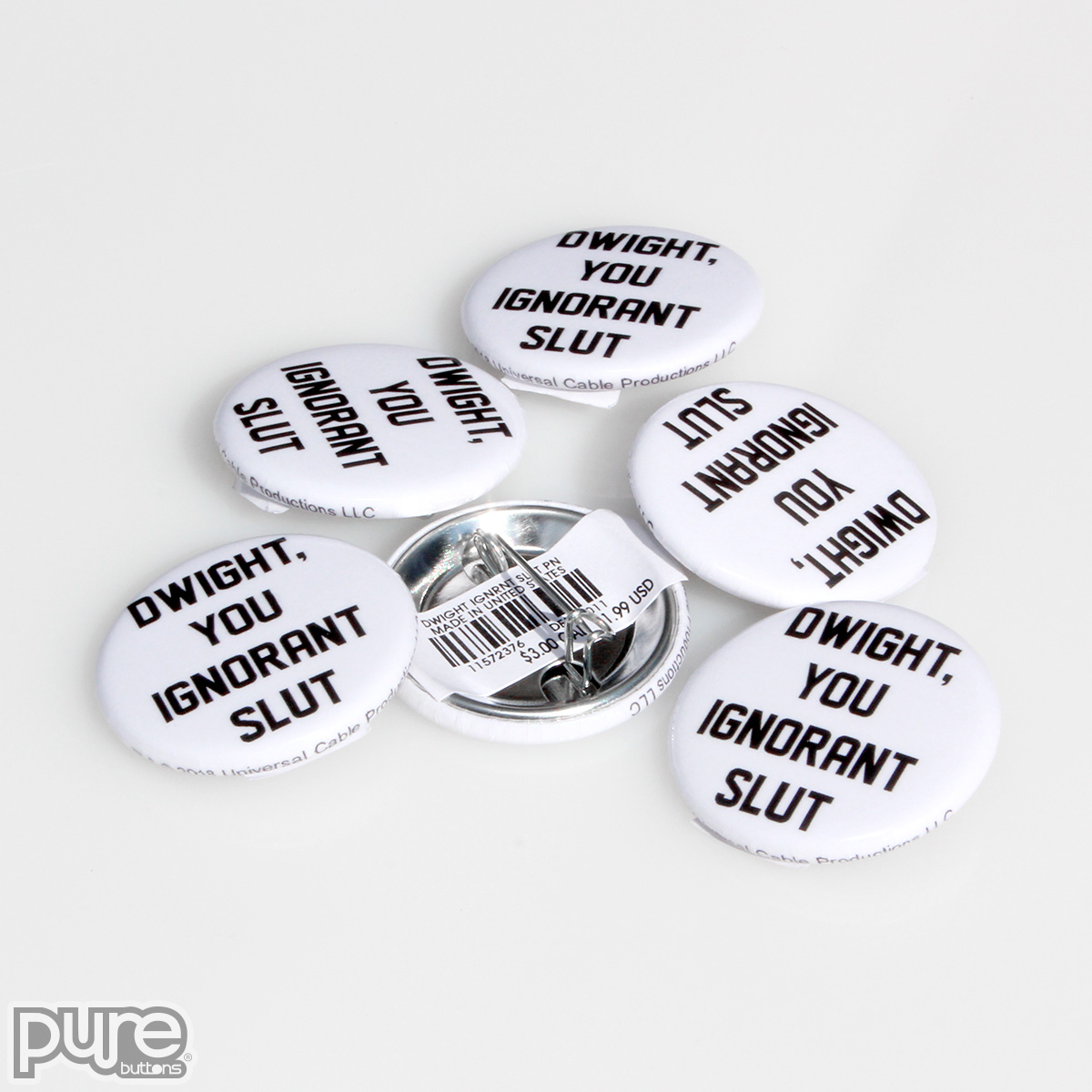 We hope you enjoyed this update to our growing collection of The Office merch. If you're looking to print custom merchandise, you can trust us at StandOut Stickers and PureButtons. If we're good enough for Dunder Mifflin, we're good enough for anyone!
Last Modified: June 23rd, 2022
Our Circle Stickers are 15% OFF with code CIRCLE15 now until Thursday, September 20th at midnight EST.
Get on over to standoutstickers.com to score a sweet deal on circle stickers of any size! Design them right in your browser on any device with our free and easy customizer tool.
Order Circle Stickers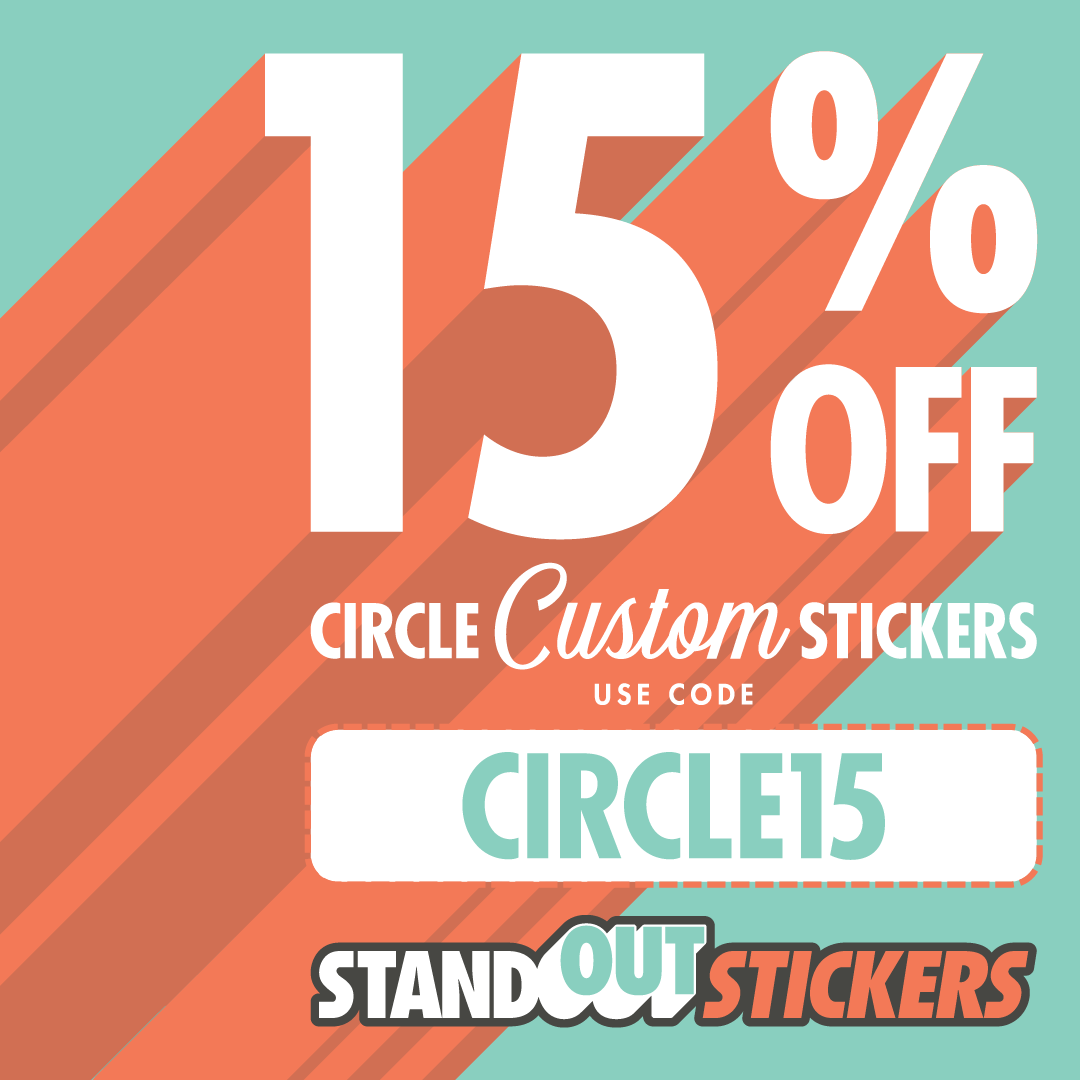 Last Modified: July 1st, 2020
We have updated our Privacy Policy and Terms & Conditions. Please review this content at your convenience. 9.13.18
Last Modified: September 13th, 2018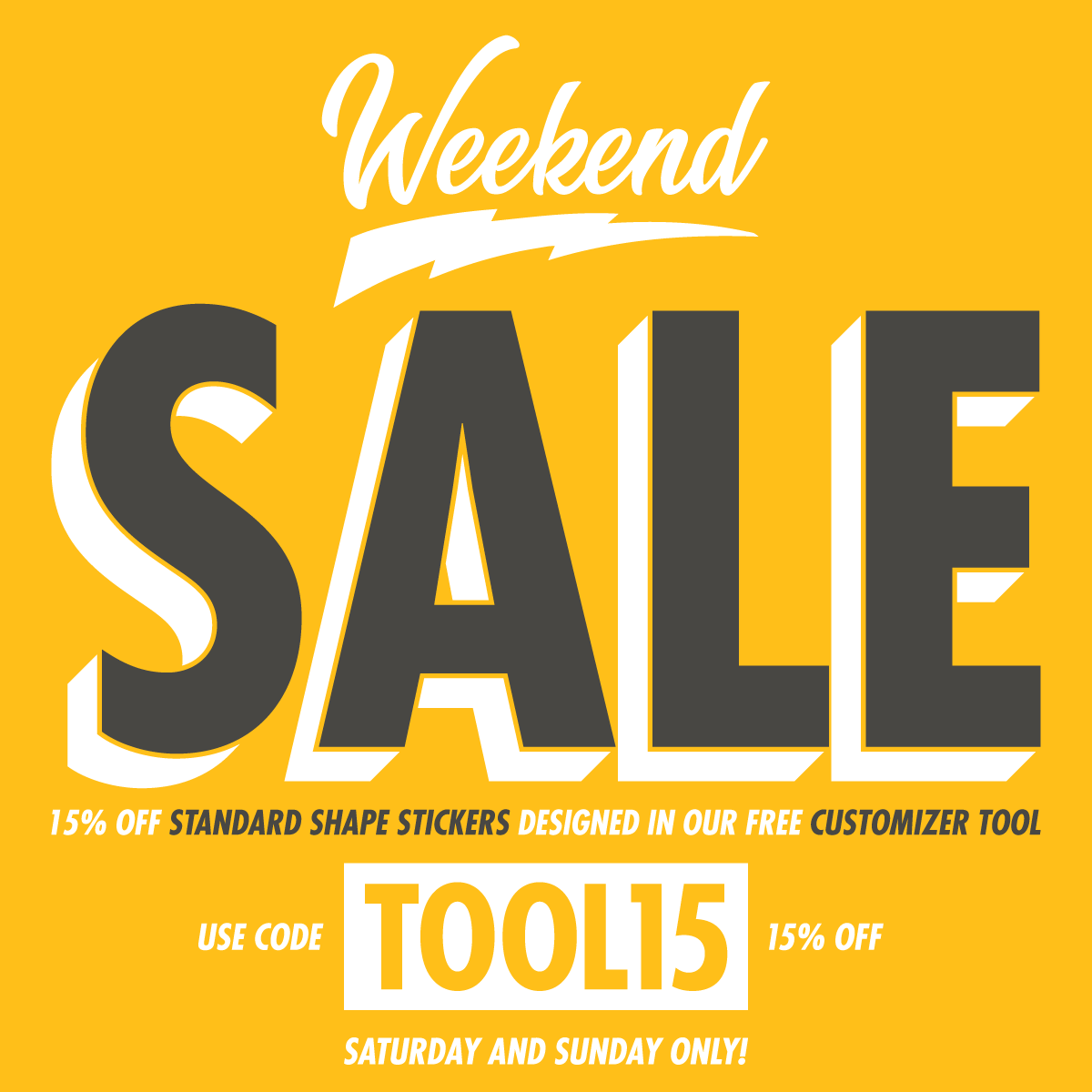 Try our free customizer tool to design standard shape custom stickers. If you do, you can use code TOOL15 and take 15% OFF your order.
You'll also get a FREE instant digital proof when you use our customizer tool.
This offer is only available Saturday & Sunday September 8th and 9th!
Last Modified: September 7th, 2018
We are kicking off the release of our brand new StandOut Stickers Gift Card with an instagram giveaway! Head over to instagram.com/standoutstickers to participate!
Rules:
1) Follow @standoutstickers & @purebuttons
2) ❤️ LIKE the giveaway post
3) TAG A FRIEND & tell them what custom sticker design you would create!
One lucky person who follows all of the rules will be chosen at random and tagged. We're giving away one $25 StandOut Stickers Gift Card PER DAY for 5 days!
We're also running the same contest @purebuttons so make sure to participate in both contests!
While you're waiting to see if you won, you can use our free art tool to design custom stickers and get an instant digital proof before you place your order.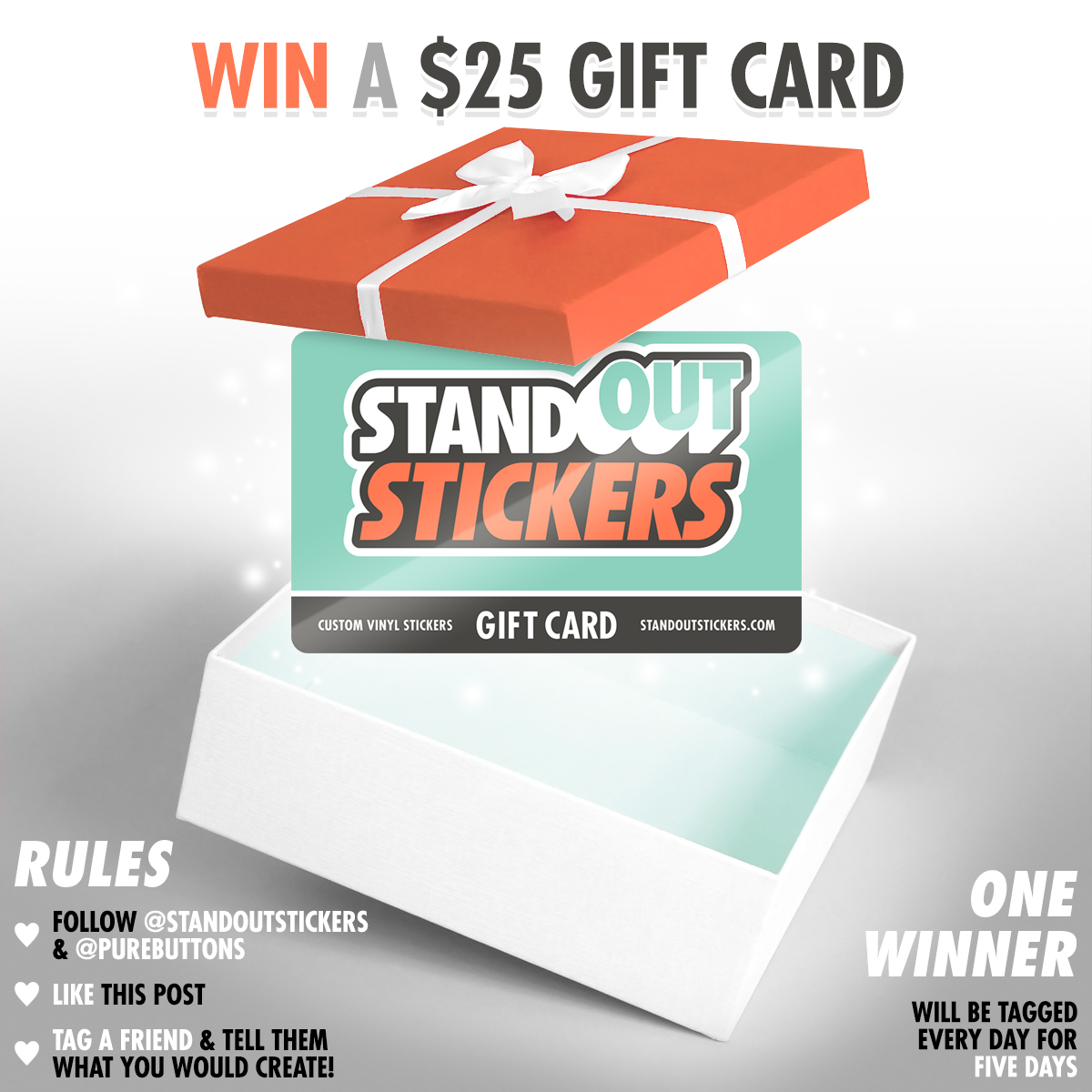 Last Modified: August 21st, 2018