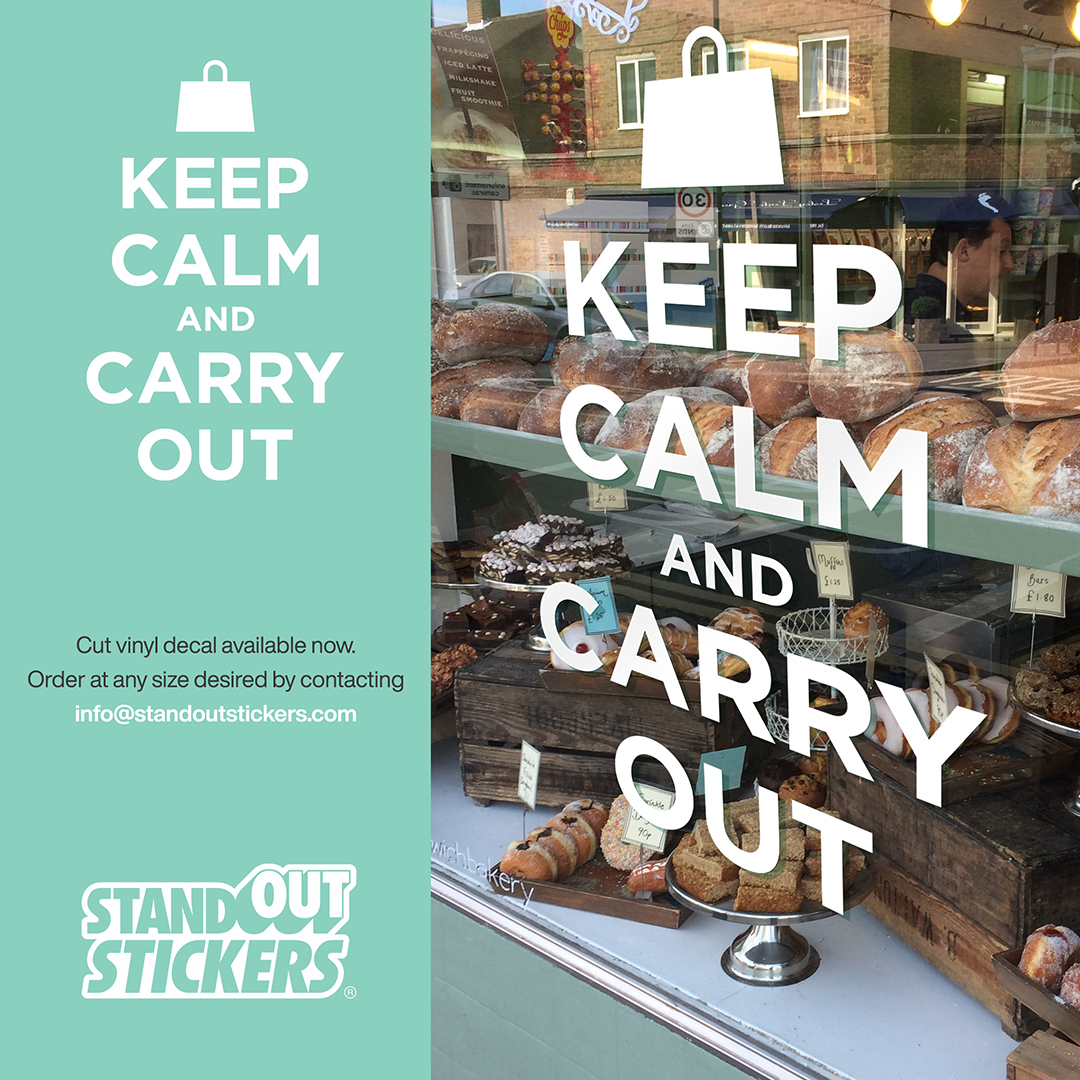 We have designed a Keep Calm and Carry Out decal for your business window. Whether you run a restaurant, coffee shop, brewery or any other essential business, use this decal to remind customers that carry out is still available despite the closure of dine-in eating. This high quality cut vinyl decal is available to order at any custom size to fit your windows.
We can also replace the shopping bag at the top with any icon of your choice, upon request.
Contact us today with your maximum decal height and width.
Last Modified: April 2nd, 2020