Our Biggest sticker yet! This job is for a local mexican restaurant and will be used as a temporary sign. The final sticker size will be a 60″ x 35″ (a MONSTER custom sticker)!

Our wide format printer running this job!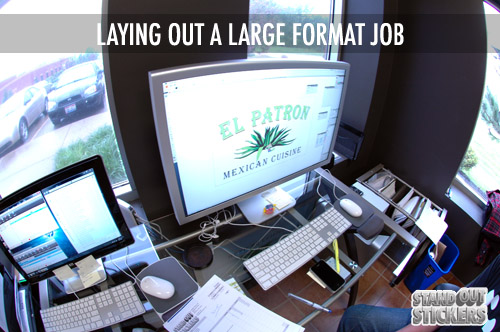 Setting up a layout for the 60″ x 35″ Custom Sticker.
Looking for a cheaper alternative for a custom sign? Give us a call and let us know what your next project is and we'll give you some options. Keep checking back for more unique projects.
Be sure to visit our freshly updated website: www.StandOutStickers.com
Last Modified: May 30th, 2011