We are pleased to announce that our high quality die cut stickers, die cut magnets, and die cut floor decals now have a minimum order of just 75 pieces per design. This is lowered from the previous minimum of 125.
Now all of our custom products have the same low minimum of 75 pieces, making printing die cut stickers and the rest more affordable than ever!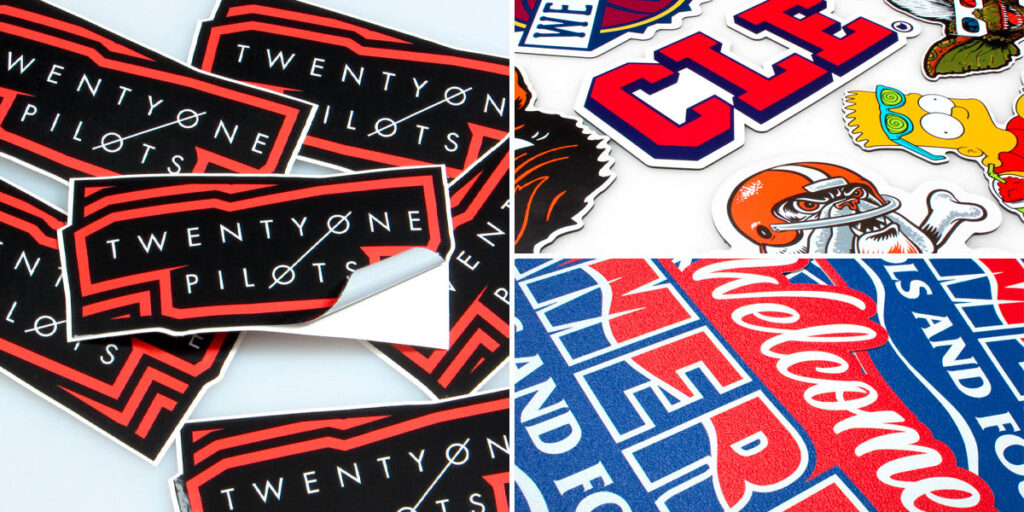 Why did die cut stickers have a higher minimum quantity?
Die cut shapes simply take longer to produce. 1) Setting up a unique path takes longer for our art team to carefully craft. 2) The physical act of cutting the unique shape is a slower process than clean and simple standard shapes like circle, square, oval, and rectangle.
In the past, we established incentives like a lower minimum quantity and lower pricing for standard sticker shapes because of how much easier they are to print and cut.
Now that we've grown, we have more printers and cutters available to produce more intricate stickers in better time, so we brought die cut stickers down to a lower 75 piece minimum! You can now order die cut vinyl stickers starting at just $25 with free shipping to cont. USA when you use coupon code FREESHIP
Our custom sticker pricing remains some of the lowest in the industry, however our quality remains as excellent as ever. Our thick vinyl stickers, flexible die cut magnets, and anti-slip die cut floor decals are all of the highest quality and sure to make your brand look its best.
Unfortunately die cut shapes are not available to be designed online. They require our expert art team to make sure the cut line looks perfect… but simply upload your artwork, logo or photo and provide cutline notes in the provided fields. Our team will get you a digital proof to approve before we print, and make any changes you request.
We take the hassle out of printing custom stickers and more at standoutstickers.com
Last Modified: December 15th, 2021