We have recently unveiled a series of helpful floor decals to direct foot traffic and remind people to keep social distancing and increase hygiene.
These slip-resistant floor decals feature a textured pvc surface and strong adhesive that removes with little to no residue. Take a look at the photos of these excellent floor decals and see if you could use them in your place of business.
Order Custom Floor Decals & for a limited time we are offering 20% off floor decals with code FLOOR20
These high resolution floor decal sample photos showcase the unique anti-slip texture that is only available on our custom floor decal product!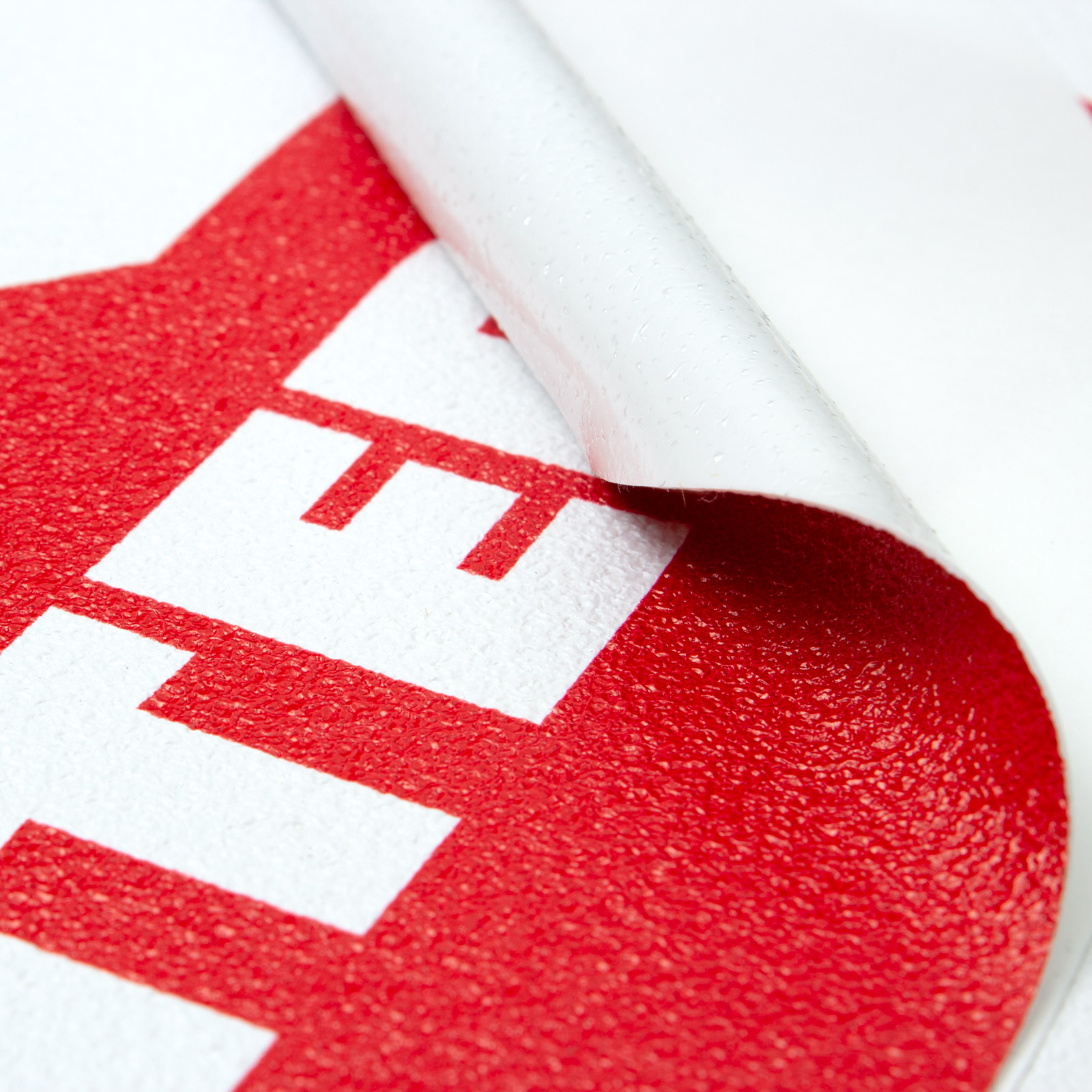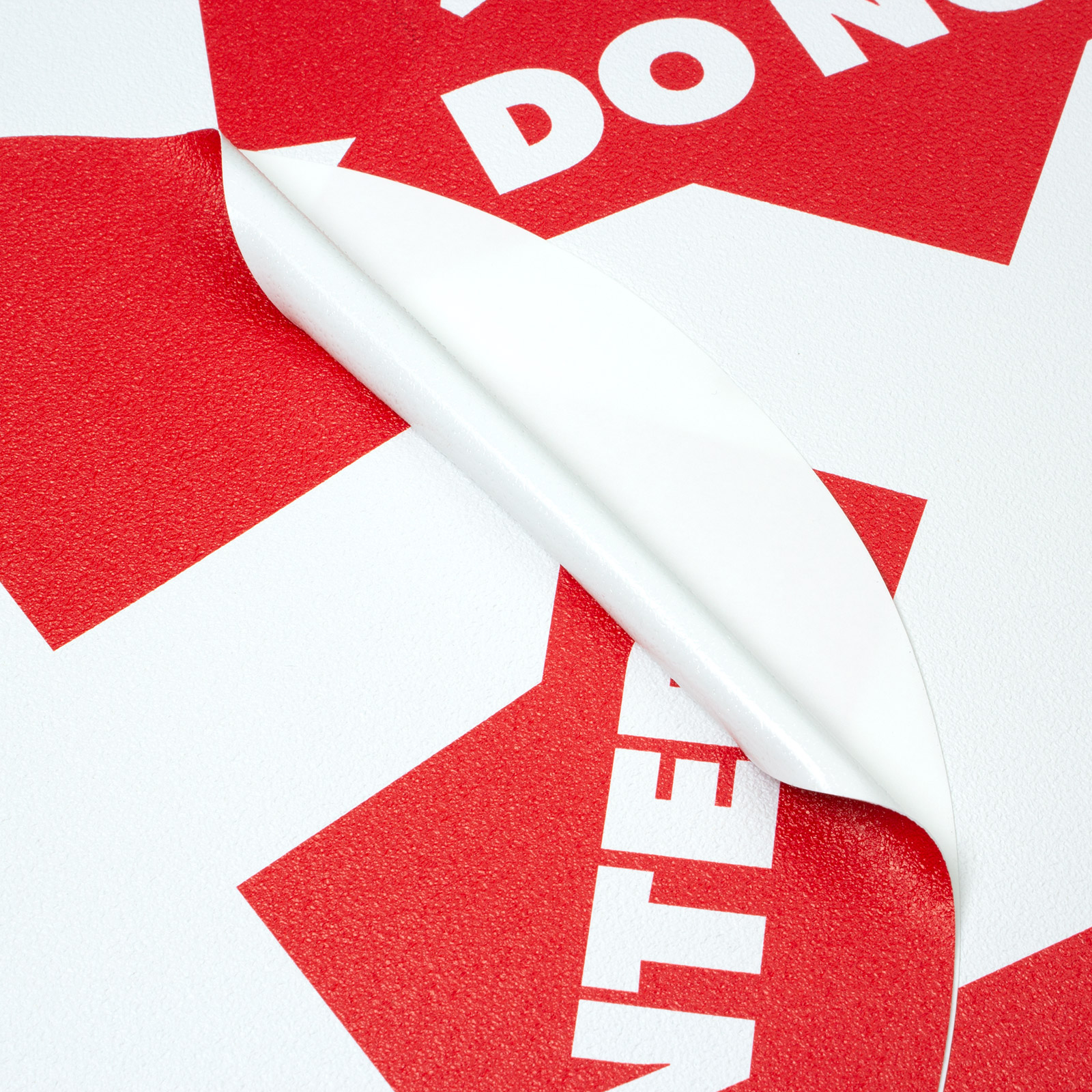 The floor decals above are our Do Not Enter Floor Decal. This floor graphic features a bright red design and a slip-resistant floor decal texture which ensures that these floor decals do not pose a tripping hazard. Use these directional floor decals to help create a directed flow of foot traffic to increase social distancing among the visitors to your business or facility. You can even use these to just mark locations that are off limits to non-employees or visitors.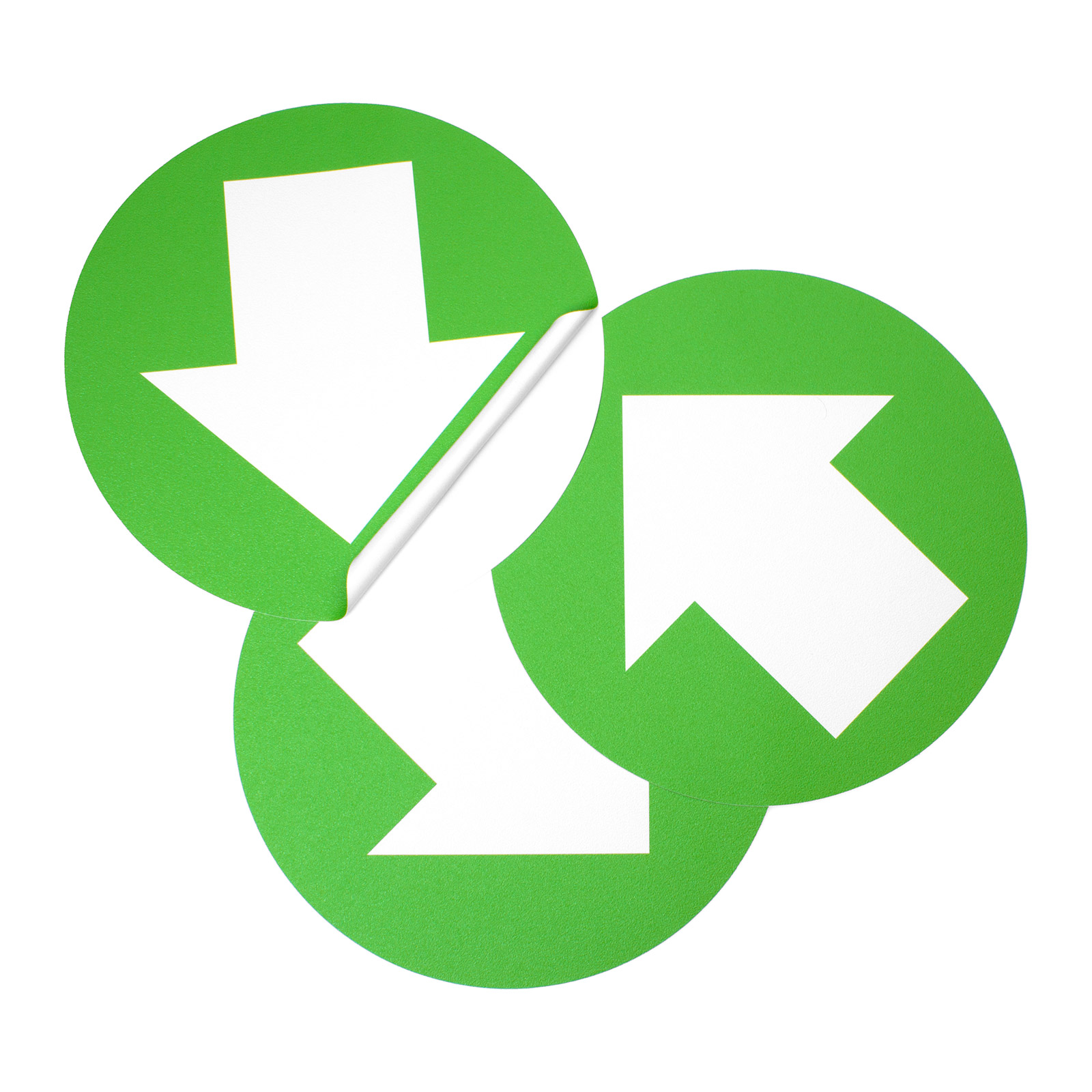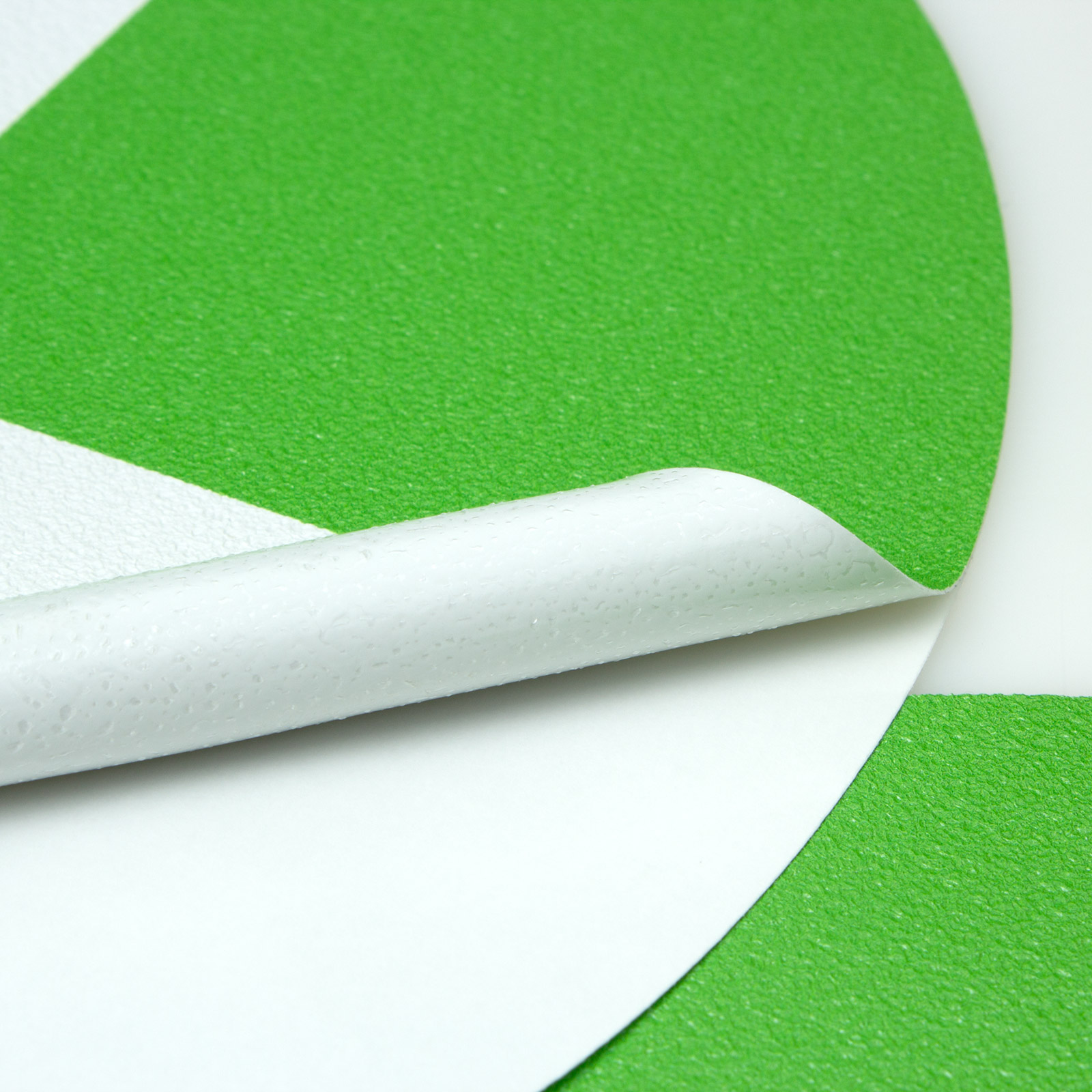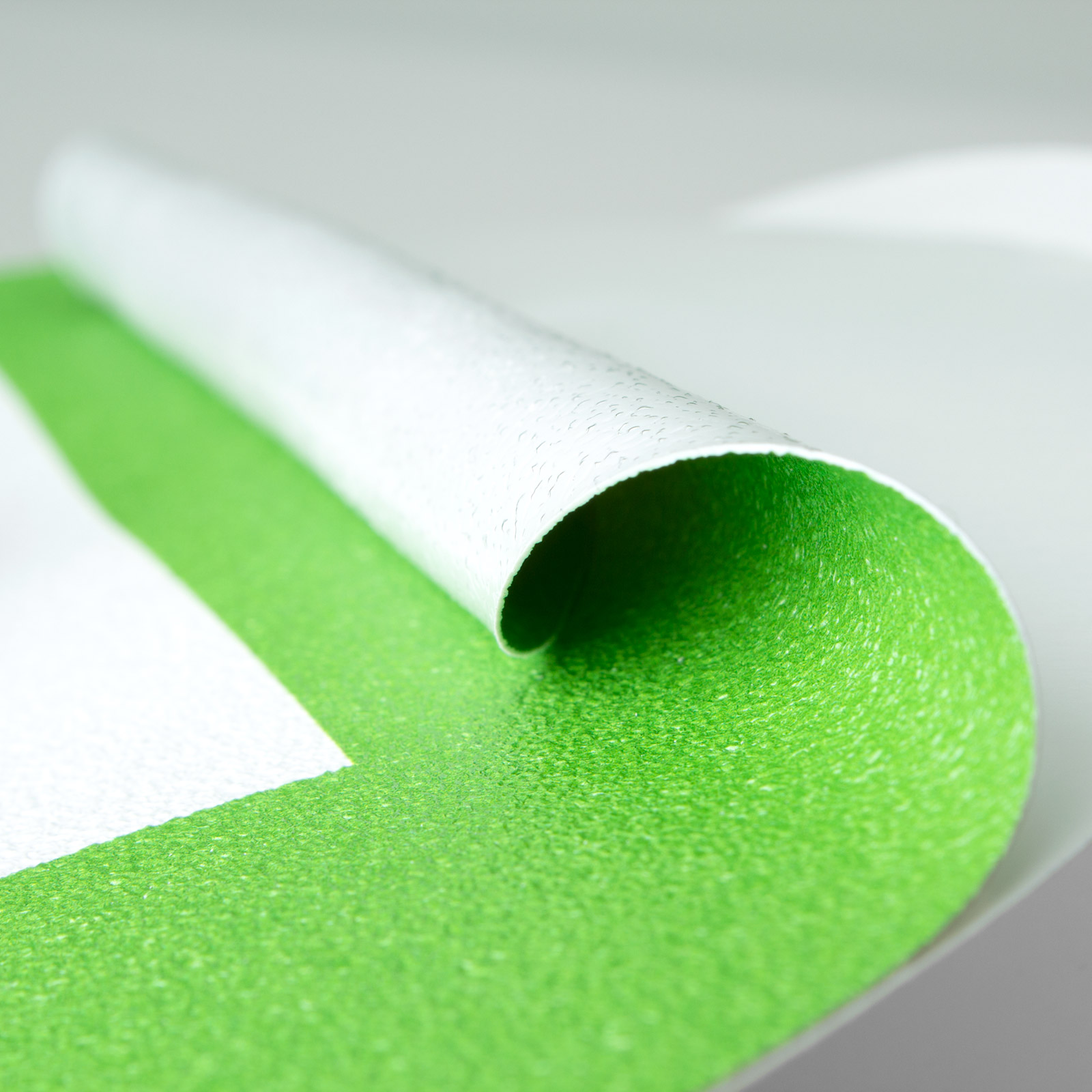 These Directional Arrow Floor Decals are perfect for directing foot traffic to help enforce social distancing. You can also use these arrows anywhere you could like to give a visual cue to your visitors. These floor graphics can be installed in any position making them a truly versatile floor decal design!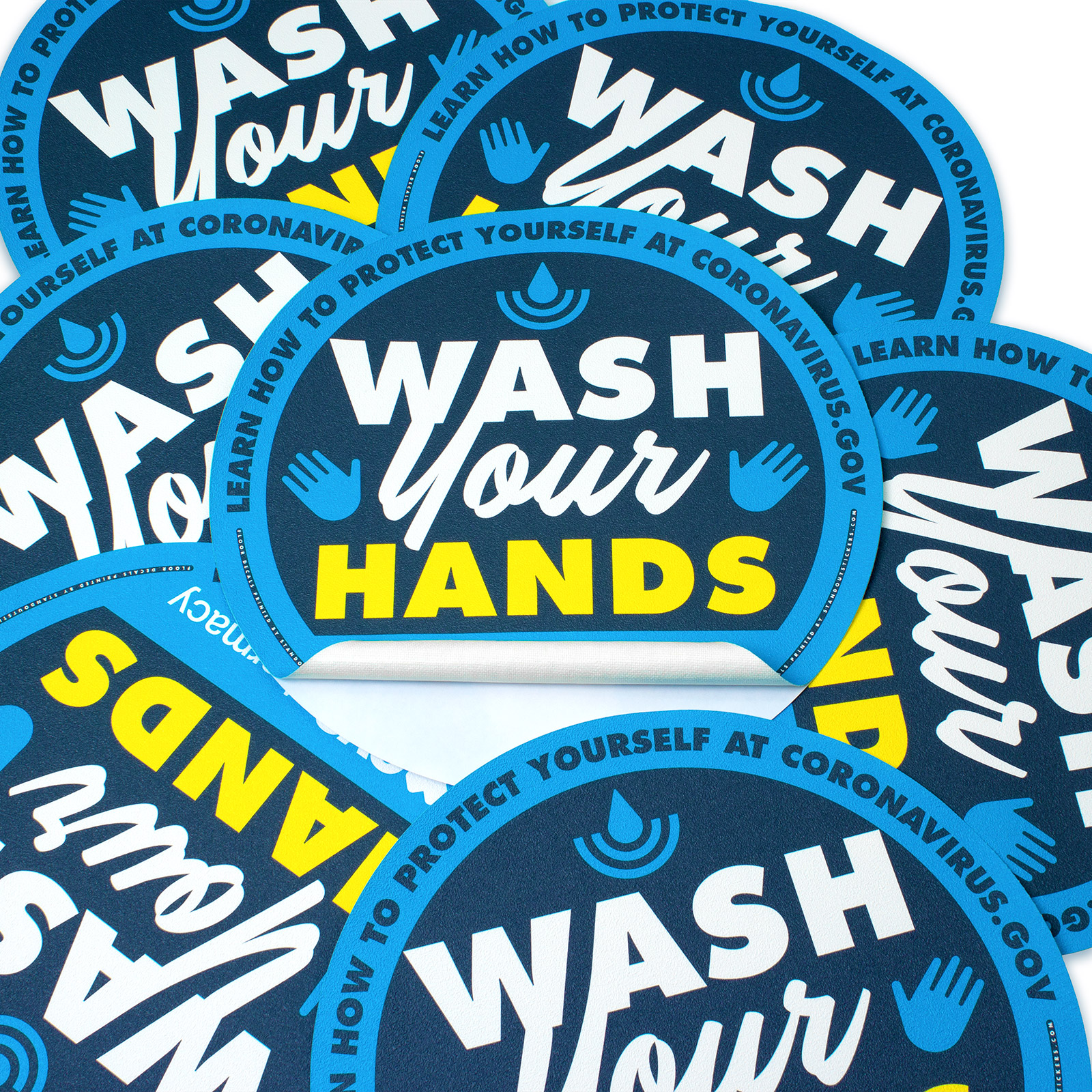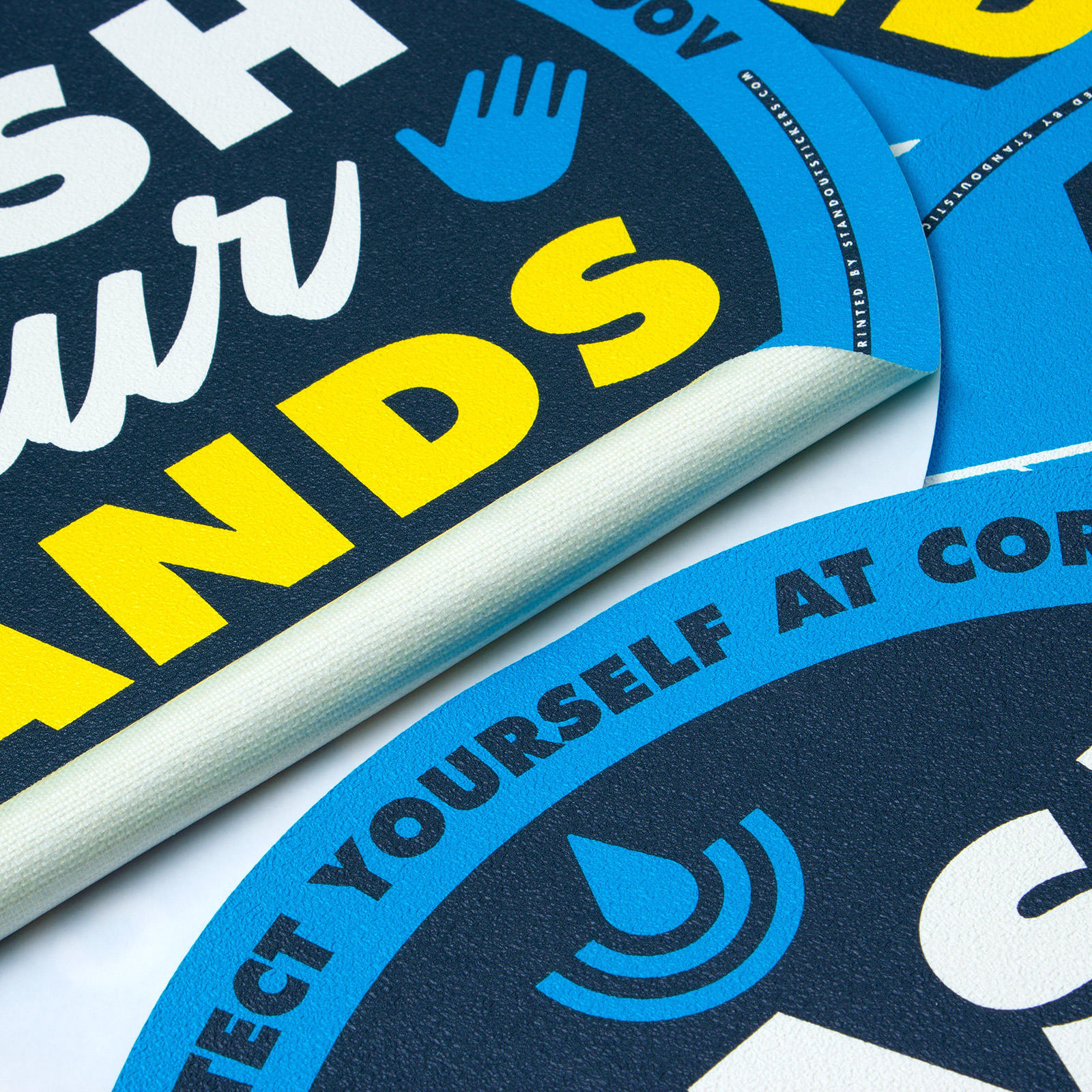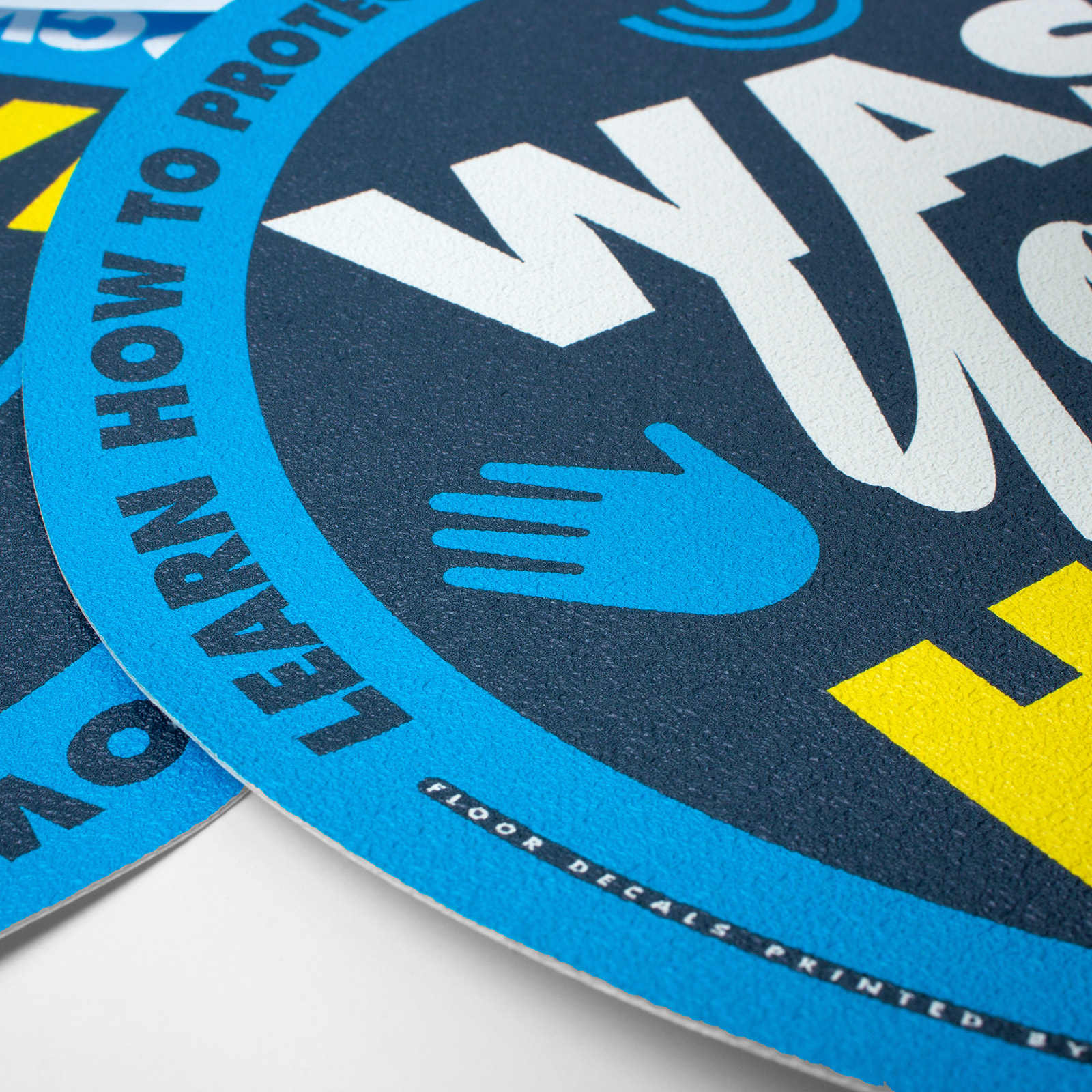 These Wash Your Hands Floor Decals help remind people to keep up their hygiene to reduce the spread of disease. These high impact floor decals are perfect for application in kitchens and bathrooms where people may need a little reminder to wash their hands. Our custom floor decals have a slip-resistant texture which makes them perfect for environments where there may be occasional wet surfaces.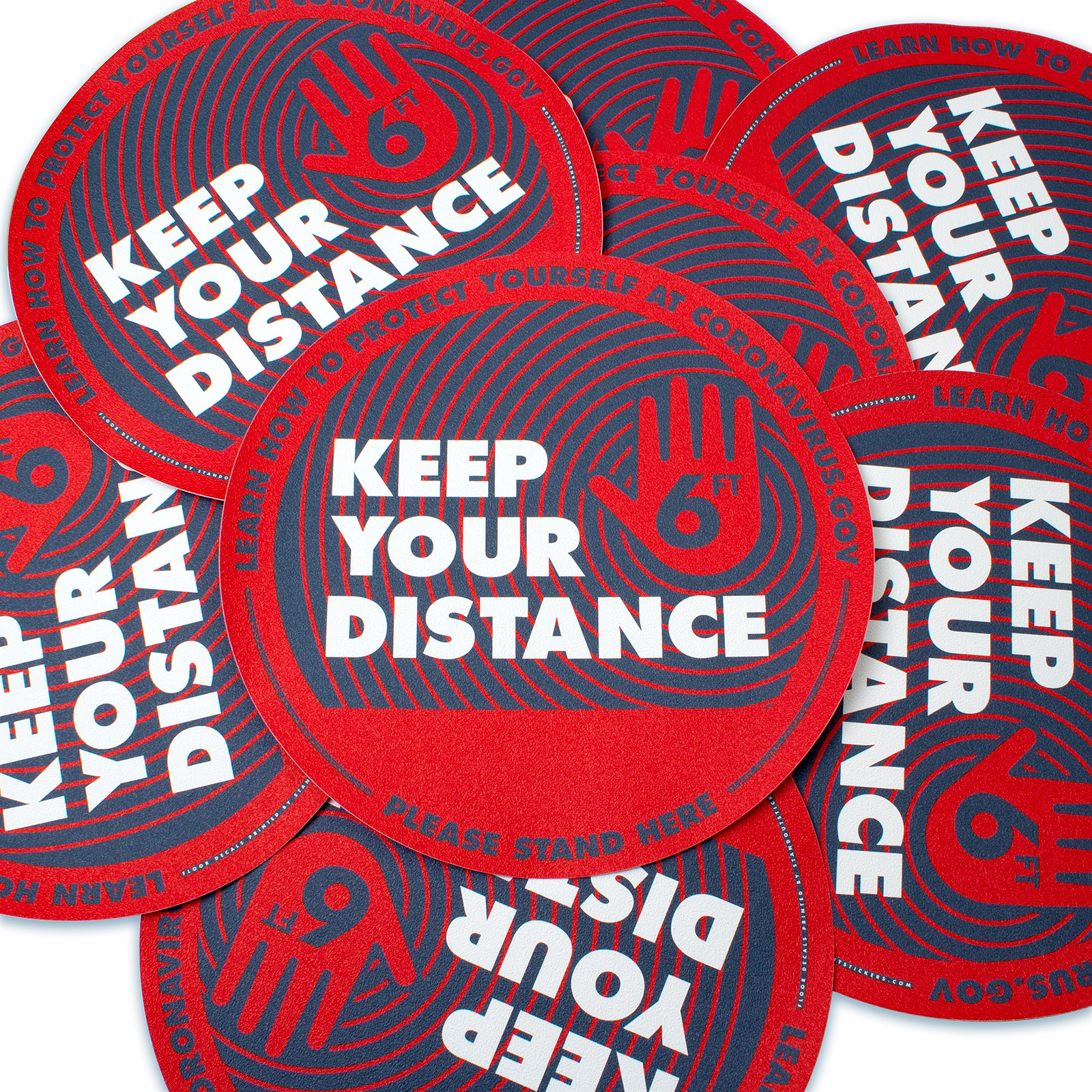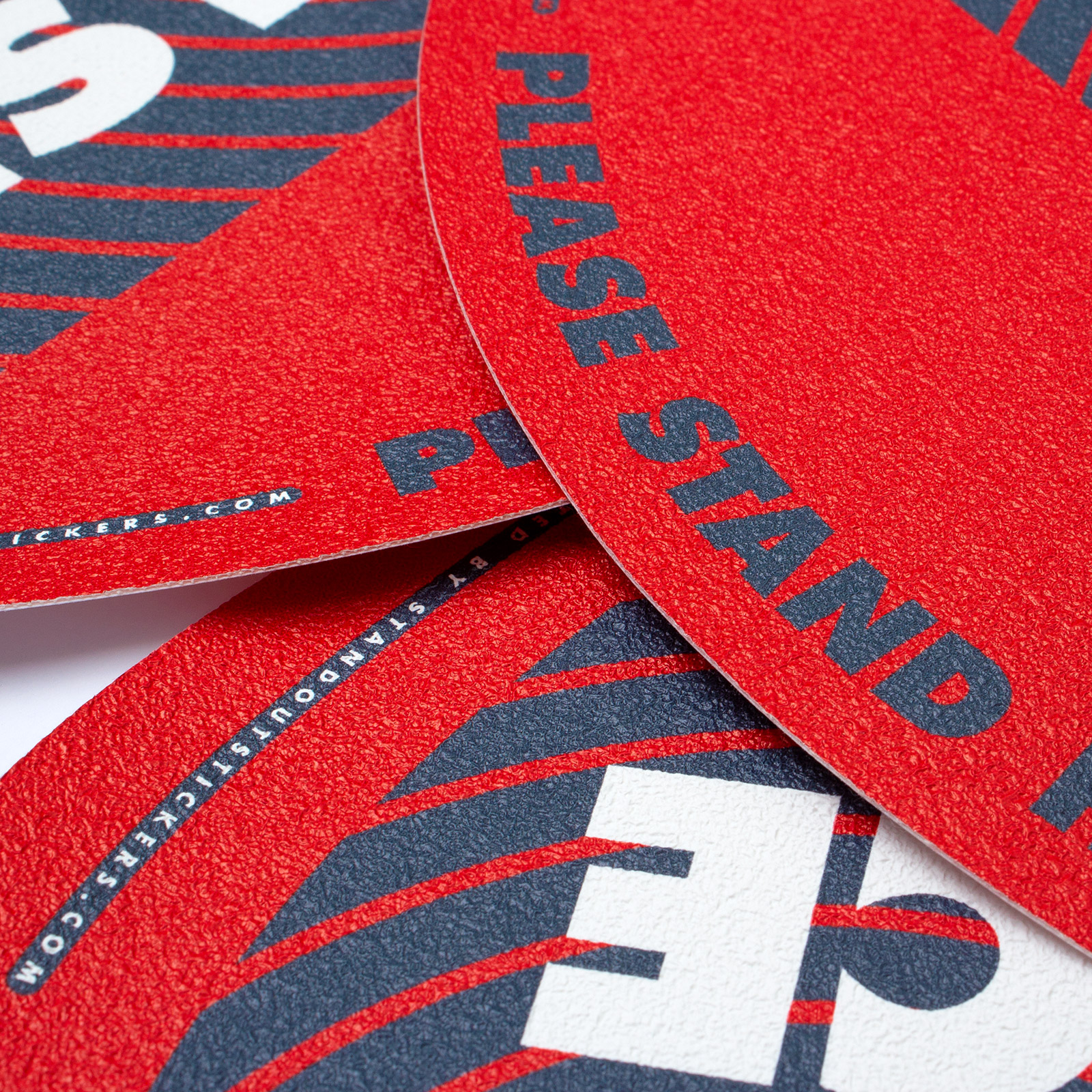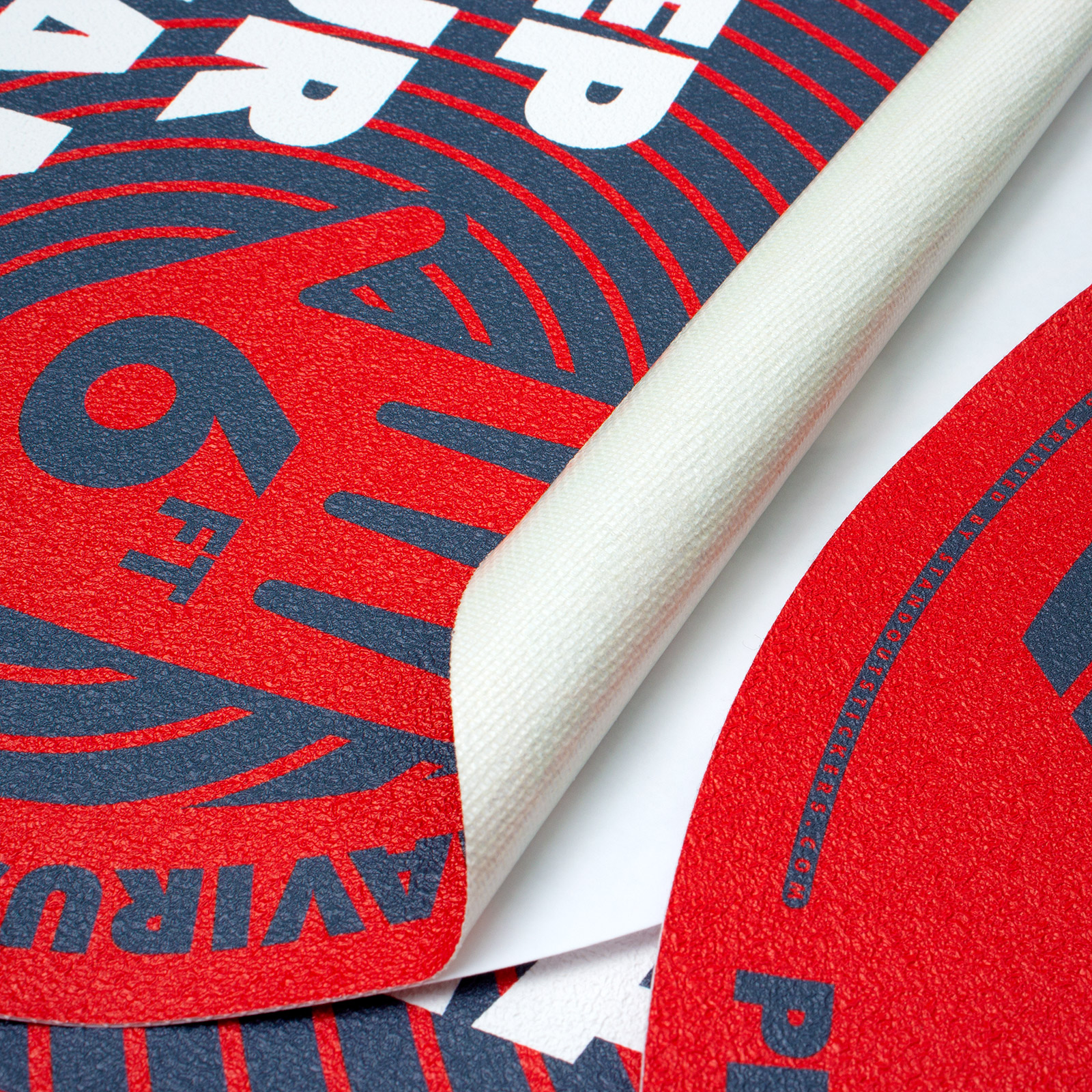 Finally, our most popular floor decal design is the Keep Your Distance Floor Decal which can be installed with 6 foot spacing between them to help guide your visitors or workers to maintain a 6 foot distance and encourage social distancing. These high quality floor graphics get noticed due to their vivid full color printing and 11.5″ wide size.
Last Modified: May 28th, 2020