We are pleased to announce a new product! Floor Decals! These KEEP YOUR DISTANCE Floor Decals are 11.5″ wide and are made of a durable PVC material with a non-slip texture and stronger adhesive than our custom stickers.
We also offer a WASH YOUR HANDS Floor Decal for purchase! Our coronavirus floor decals are offered for a limited time for just $5 each.
If you'd like to design custom floor decals, please contact us.
Floor decals are meant as temporary signage and stick strong while removing with minimal to no residue. Floor Decal printed graphic lifespan depends on the installation location and amount and type of foot traffic.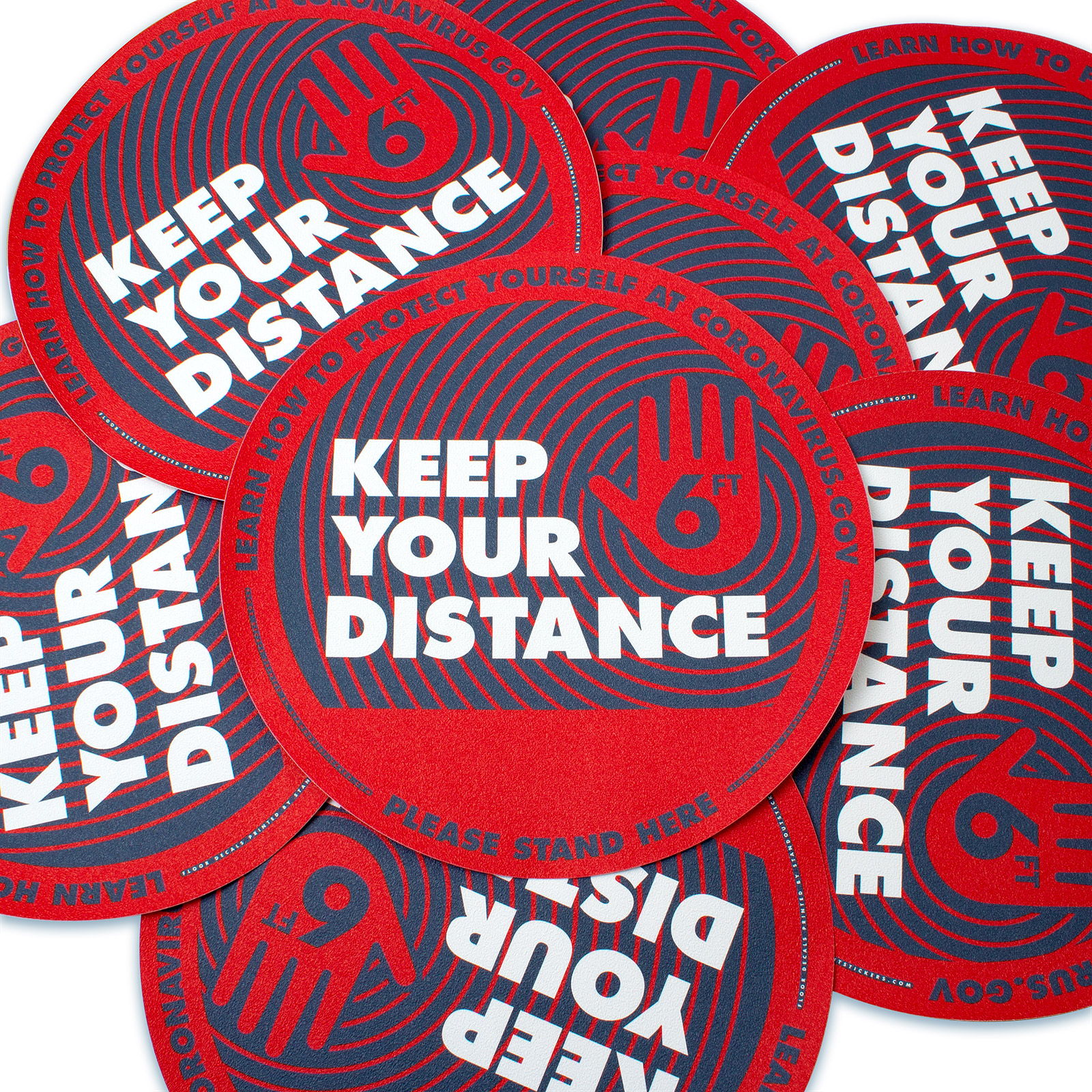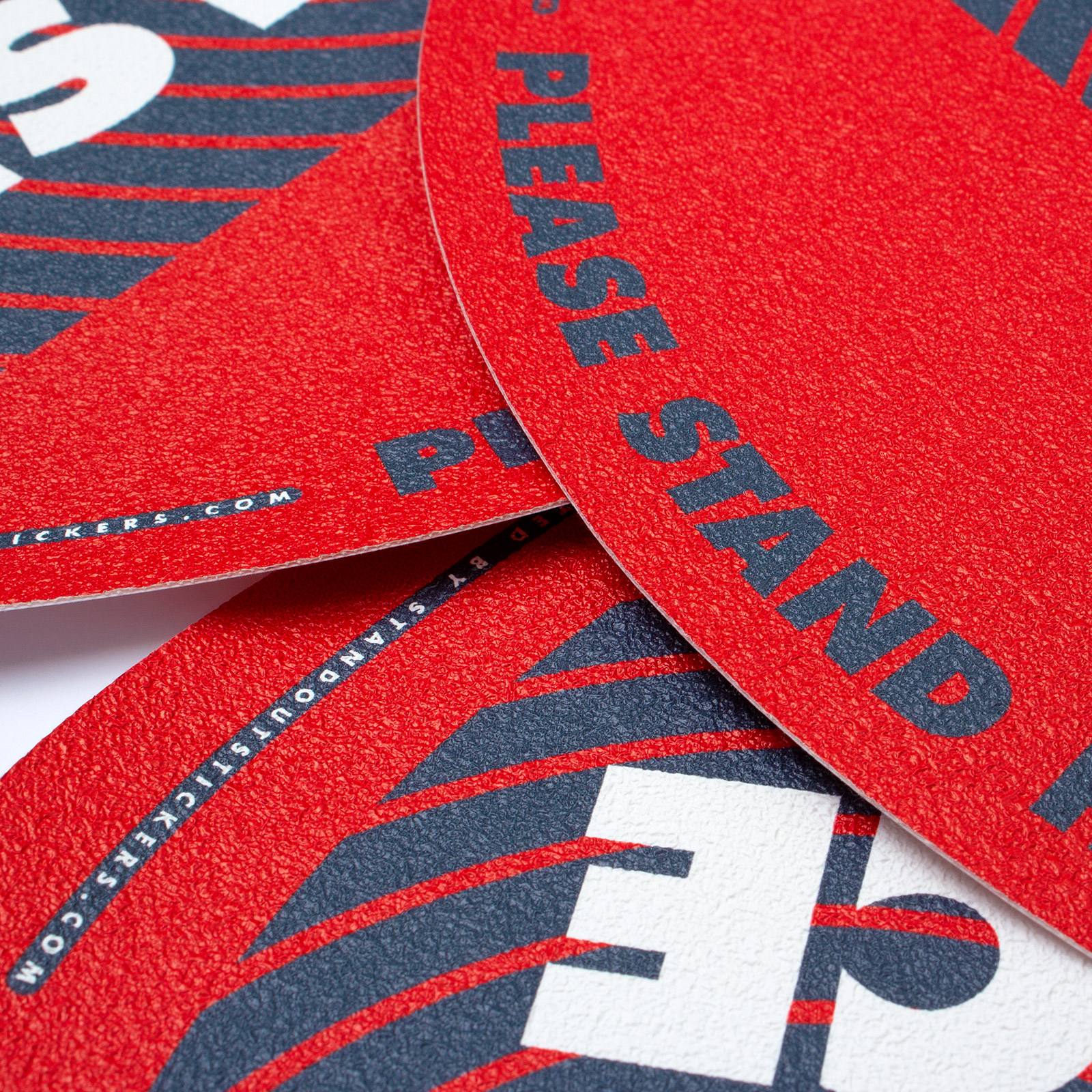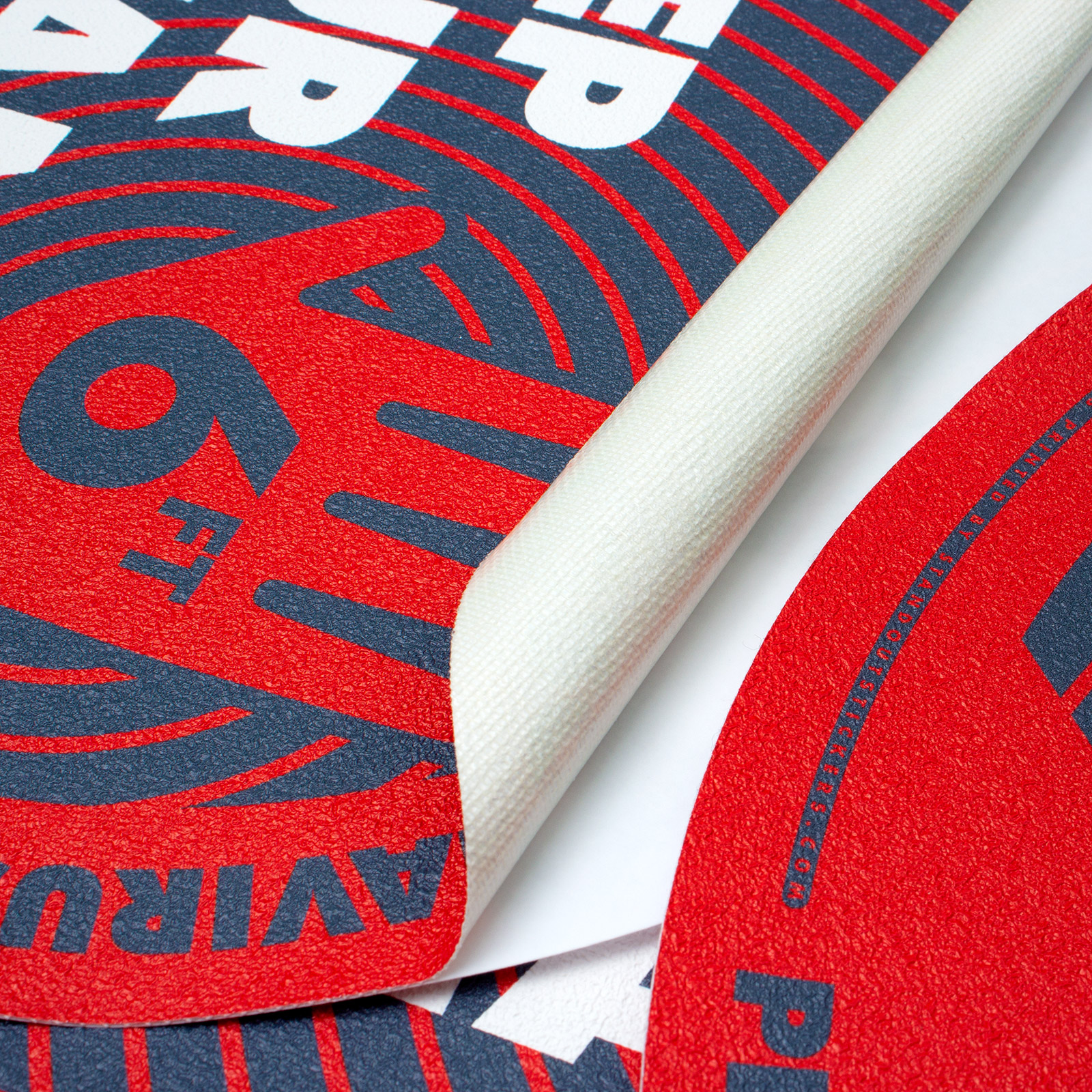 Last Modified: April 27th, 2020