When you're looking to make an impact on your floors, go with our new die cut floor decals. We can print and cut floor decals in any size or shape. Welcome visitors, advertise or direct foot traffic with floor signs that are cut to your unique shape.
Our die cut floor decals are printed on high quality, durable pvc material with a textured slip-resistant surface. These die cut floor decals are also reinforced with fabric and feature strong adhesive on the back.
Die cut floor decals are meant as temporary floor signs and when it's time to remove them, they will remove easily with little to no residue! Install these die cut floor graphics on any durable flooring surface like ceramic tile, cement or vinyl.
Your floors are a large blank canvas, ready for you to decorate with beautiful custom floor decals, printed just for you by StandOut Stickers!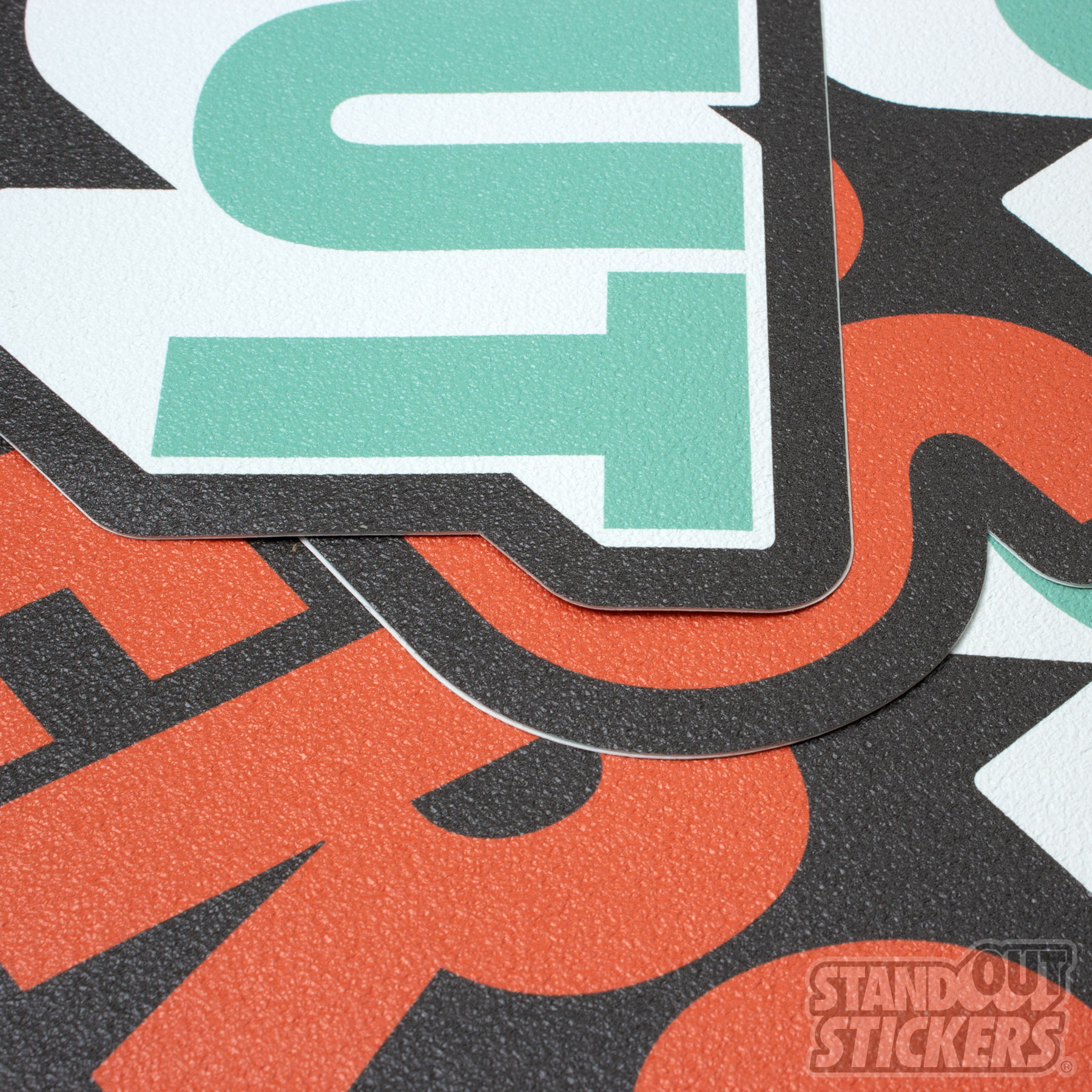 The photo above features the StandOut Stickers logo as a die cut floor decal. Notice the textured anti-slip surface. See more Die Cut Floor Decal Samples on our website to see our high quality for yourself before you order die cut floor decals.
Last Modified: July 24th, 2020