We are pleased to announce a sale on our popular coronavirus floor decals. Many companies and cities across the country have chosen these durable and high quality floor decals to help maintain social distancing and remind people to wash their hands during this difficult era of COVID-19.
These custom floor decals measure 11.5″ wide and feature a stronger adhesive than our custom stickers. Our floor decals are made of a high quality pvc vinyl with a textured non-slip surface for safety. This thick and durable floor decal is designed as temporary signage. Lifespan of the floor graphic depends on the density of foot traffic in the applied location.
Choose from our two high quality floor decal designs. The Keep Your Distance Floor Decal will remind people how to form a line while keeping 6 feet from the next person to help reduce the spread of disease.
Our excellent Wash Your Hands Floor Decal is suited for bathrooms and kitchens, or anywhere people may need a reminder to maintain proper hygiene.
Use code FLOOR20
to take 20% off when you order floor decals.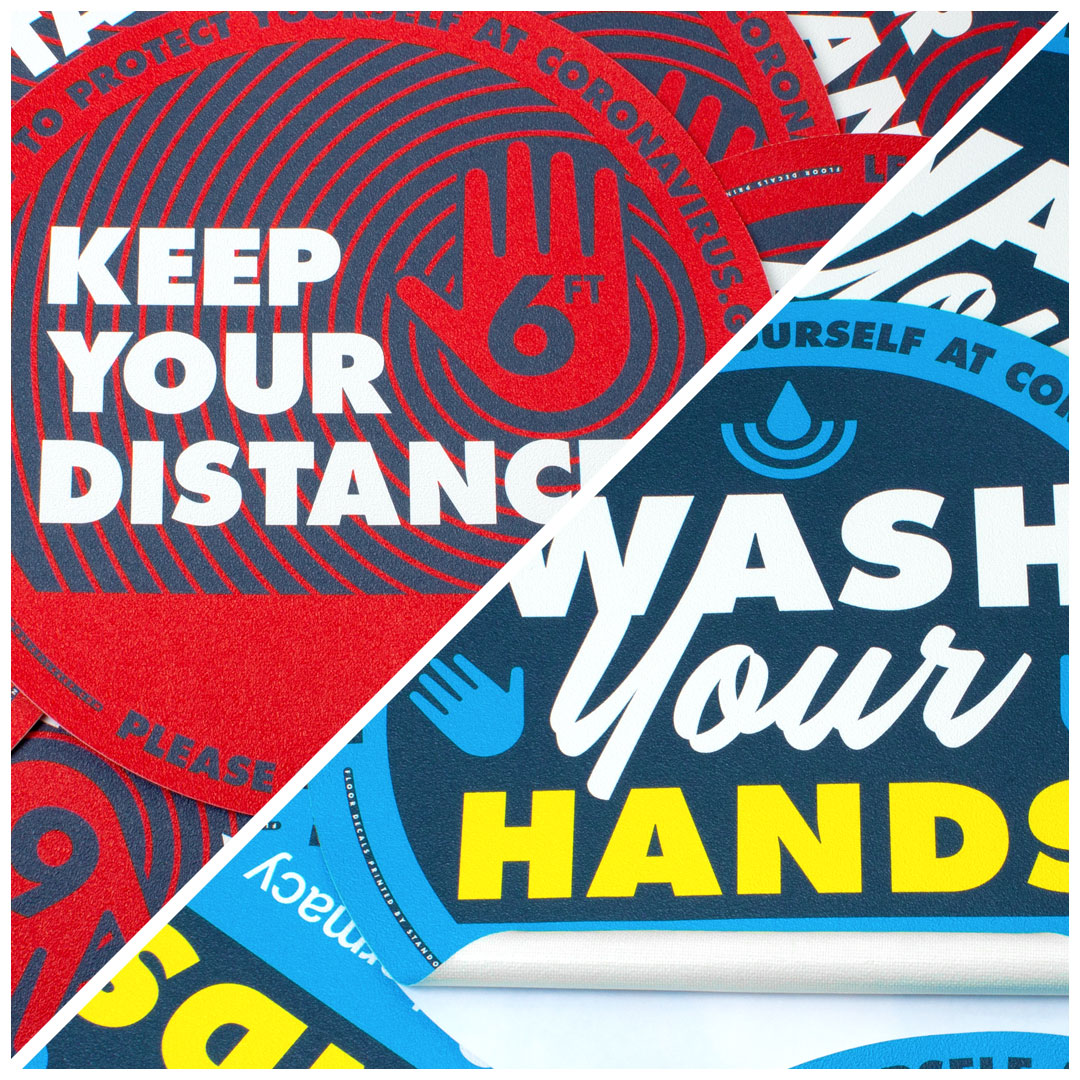 Last Modified: May 7th, 2020