Gift Cards
Welcome to our Gift Cards category! Below you will find articles, posts, coupons or samples featuring Gift Cards. To see our latest content, visit Home.
Instant Holiday Cheer: Digital Gift Cards!
Our digital gift cards can be sent in any amount to any e-mail address. Send joy to the inbox of your favorite creative person with a StandOut Stickers gift card!
Order StandOut Stickers Gift Cards
P.S. We are giving away two $100 gift cards on our instagram profile. You could win one for yourself and a friend! Tag a creative friend to enter!
Winner will be chosen at random on Monday, December 28th.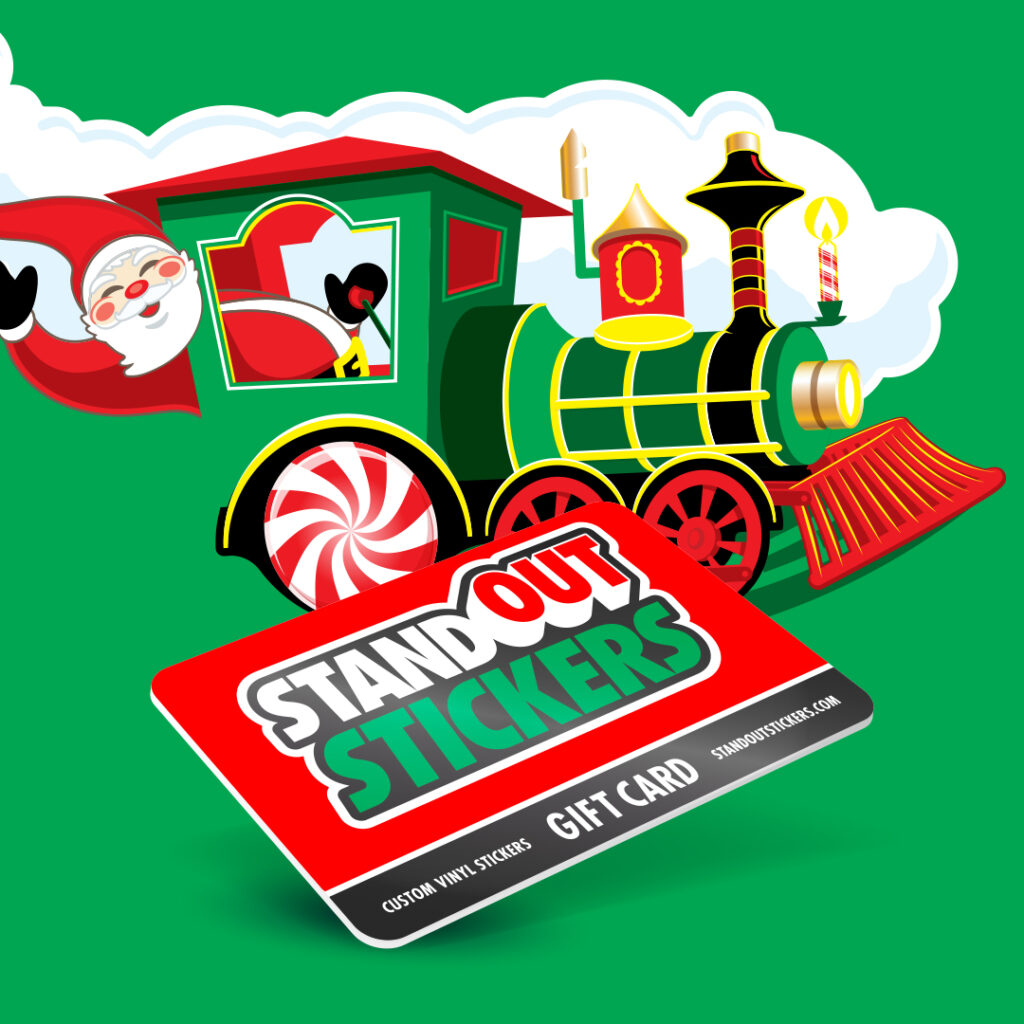 Merry Christmas & Happy New Year!
From the StandOut Stickers Family
Made in Ohio Ho Ho!
Win a $250 StandOut Stickers Gift Card
We are excited to announce our new StandOut Stickers Giveaways page. We would love to connect with you via social media.
You can enter our giveaway contests by engaging with us through various social media profiles.
First up: a $250 StandOut Stickers Gift Card!
The methods for entry are listed on the contest widget and you can enter multiple times by completing more and more easy tasks.
We will soon begin dropping random gift cards and rewarding customers for engaging online, so it pays to stick around!
Drop a comment, like and subscribe, and you could win!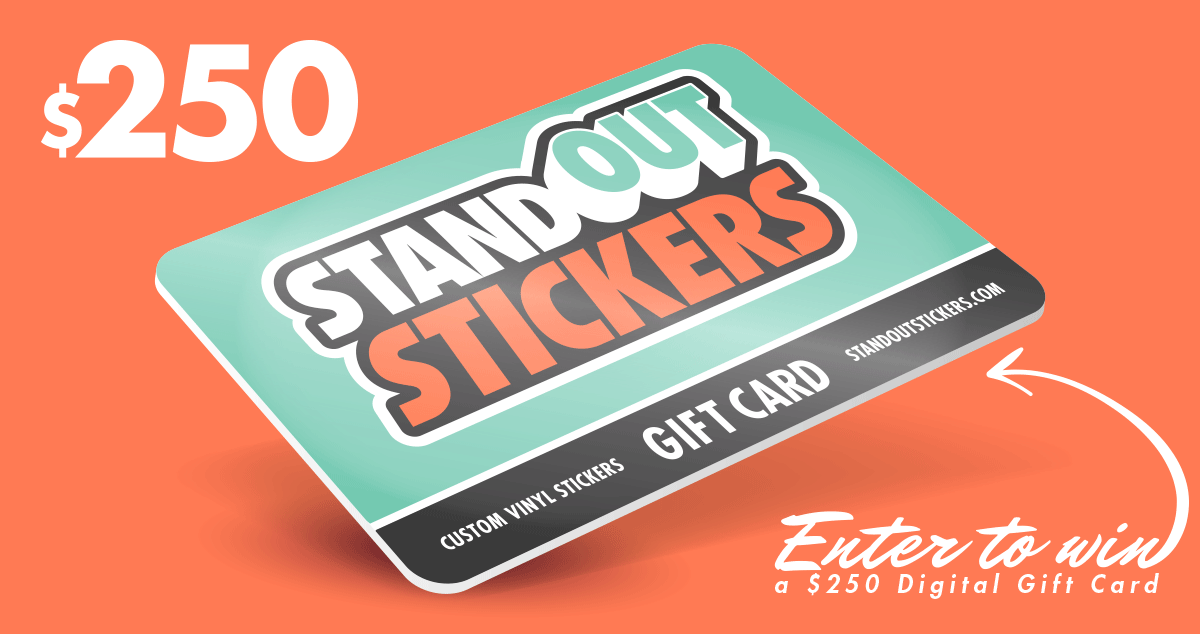 15% OFF Gift Cards
We have an unprecedented deal for you: 15% OFF StandOut Stickers Gift Cards with code SPRING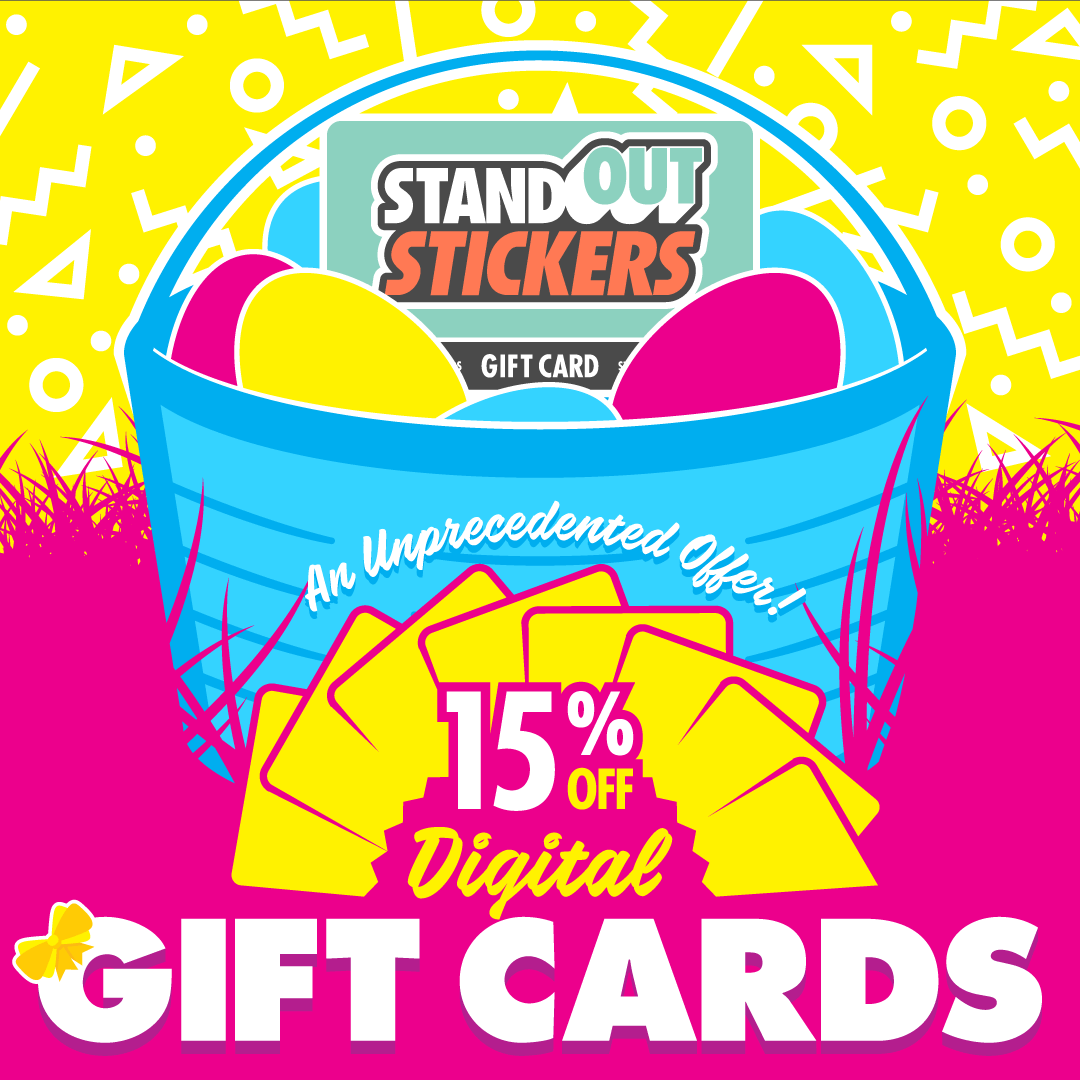 Why is this such a great deal? We usually never run a sale on gift cards because of the ability to stack coupons. If you buy a gift card at a discount now, and then use those funds during another future promotional offer it is like using two coupons at the same time!
When you purchase a StandOut Stickers gift card you get a digital copy of the card that you purchase so you always know where your code is. Once a code has been partially used on an order, we automatically store the remainder of the gift card balance on your payment options for future orders.
It's even EASIER to order gift cards than it is to order custom stickers! Simply choose a gift card value, enter a recipients name / email address, and in moments you'll be saving 15% off your gift card purchase with code SPRING
Offer valid for a limited time only!
Send StandOut Stickers Gift Cards Instantly!
It is so easy to design custom stickers in our free and easy customizer tool, and the gift of custom stickers is perfect for any creative person or entrepreneur on your list!
Order Gift Cards in any value over $5 and send them instantly to any email address!
Gift cards are the perfect last minute gift!
Send a StandOut Stickers Gift Card now!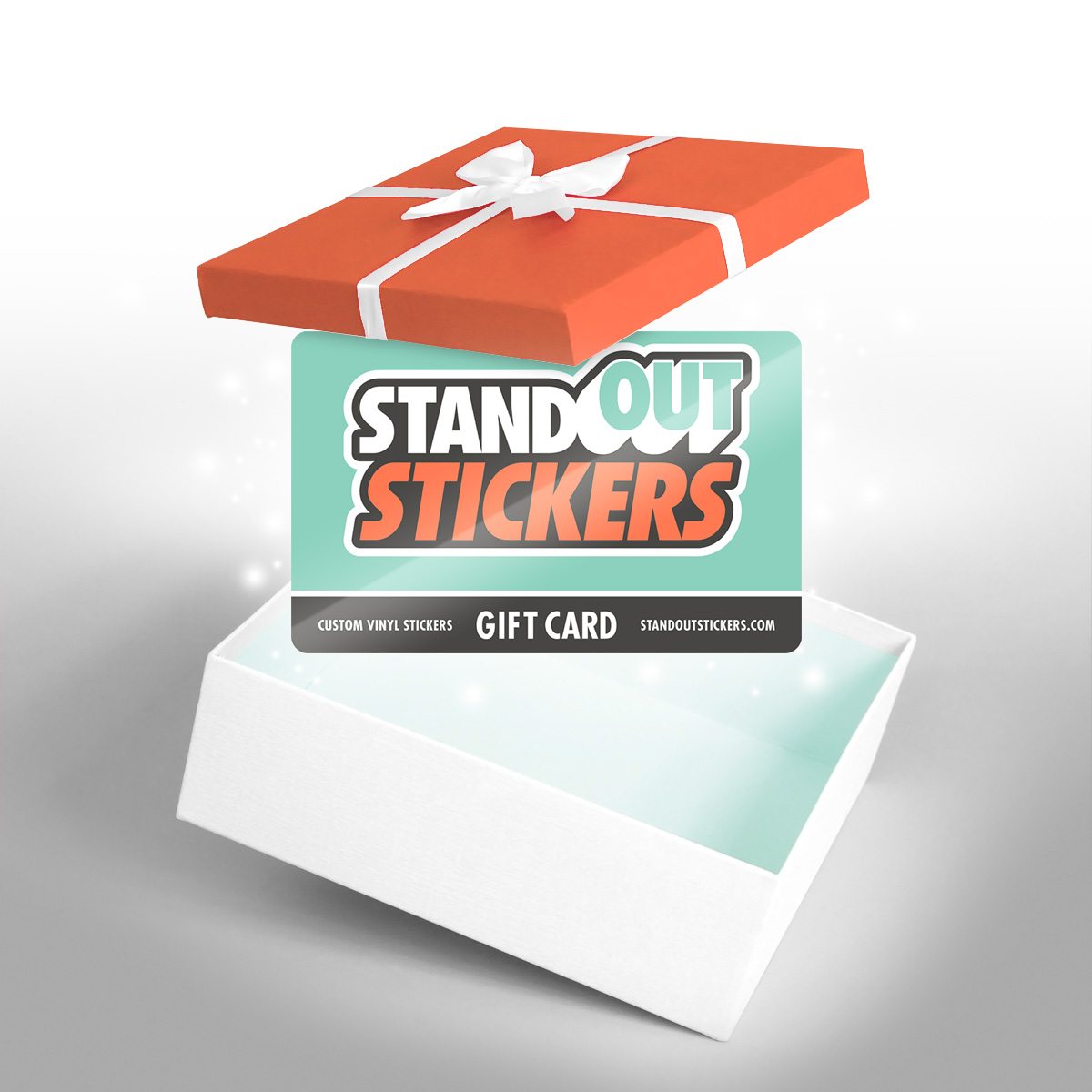 Call 800-710-2030