Welcome to our Giveaways category! This is Page 1 of 1 of Giveaways related content. Below you will find articles, posts, coupons or samples featuring Giveaways. To see our latest posts, visit Blog Home.
Happy Holidays! To kick off the season of giving we are giving away a pair of $100 digital gift cards to a lucky set of friends who enter at our instagram post.
Entering is easy:
1) ❤️ Like this post
2) 👋 Tag a friend
We'll choose a random winner and contact them around noon EST on Friday December 3rd.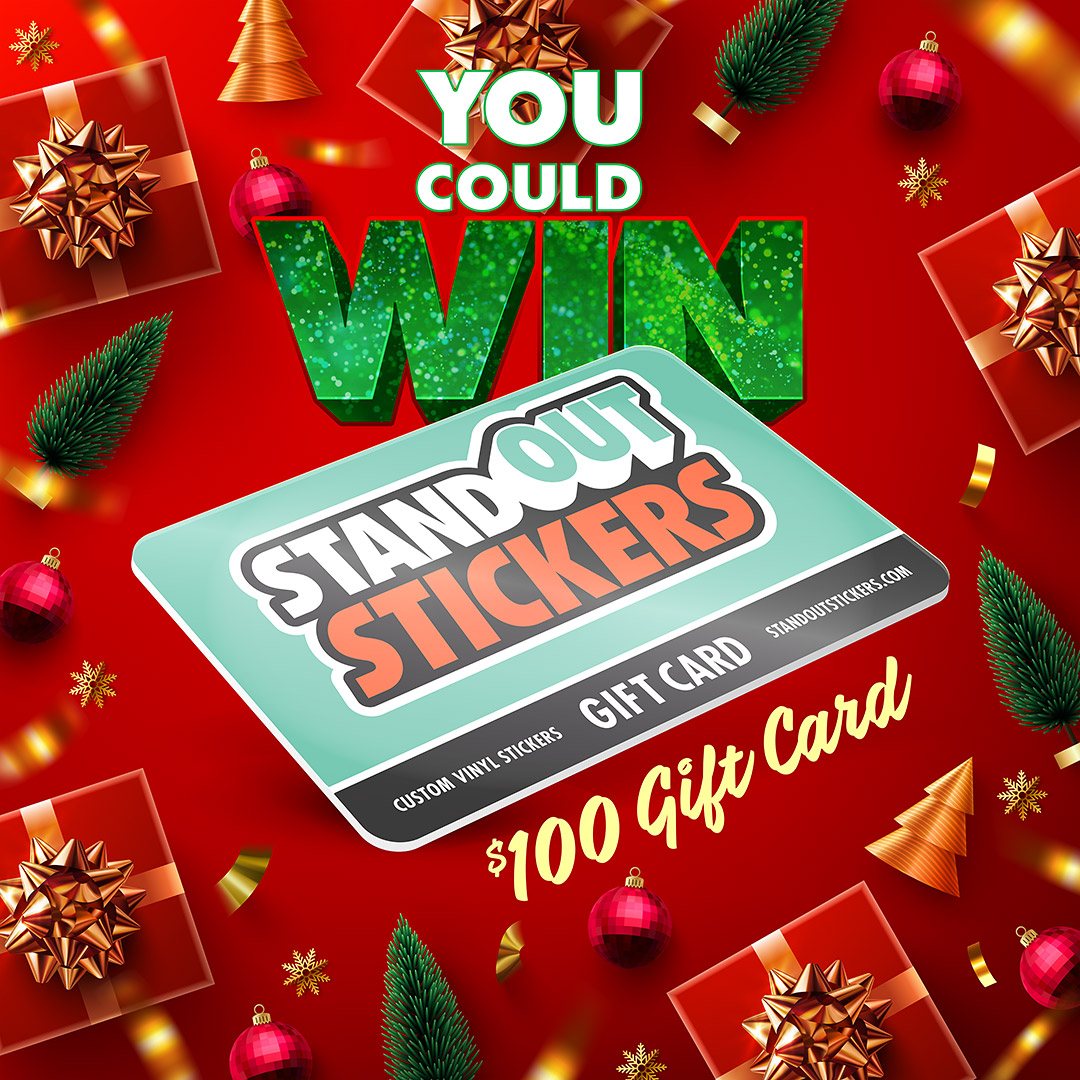 Last Modified: November 29th, 2021
On Friday 10/29/21 we are giving away a $100 StandOut Stickers digital gift card to one lucky person (and their friend).
The rules are simple:
1) Follow @standoutstickers on instagram.
2) ❤️ Like this post
3) Comment and tag your most creative friend who may like to win a StandOut Stickers gift card
4) Wait to see if you're picked on Friday 10/29/21 around noon EST.
Thanks for following StandOut Stickers on social media! We love seeing photos of your orders and hope you enjoy seeing what is in production!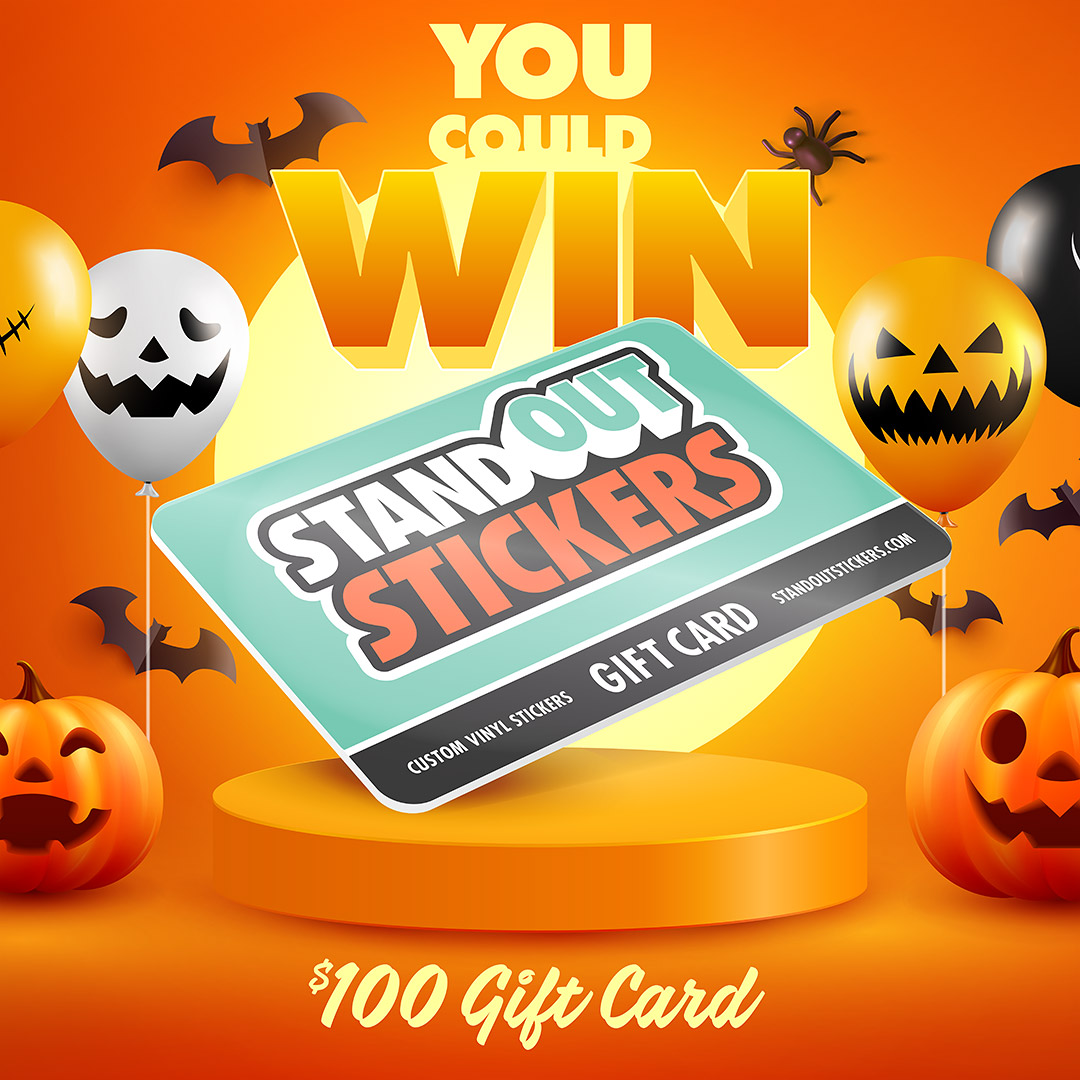 Last Modified: October 25th, 2021
We are excited to announce our new StandOut Stickers Giveaways page. We would love to connect with you via social media.
You can enter our giveaway contests by engaging with us through various social media profiles.
First up: a $250 StandOut Stickers Gift Card!
The methods for entry are listed on the contest widget and you can enter multiple times by completing more and more easy tasks.
We will soon begin dropping random gift cards and rewarding customers for engaging online, so it pays to stick around!
Drop a comment, like and subscribe, and you could win!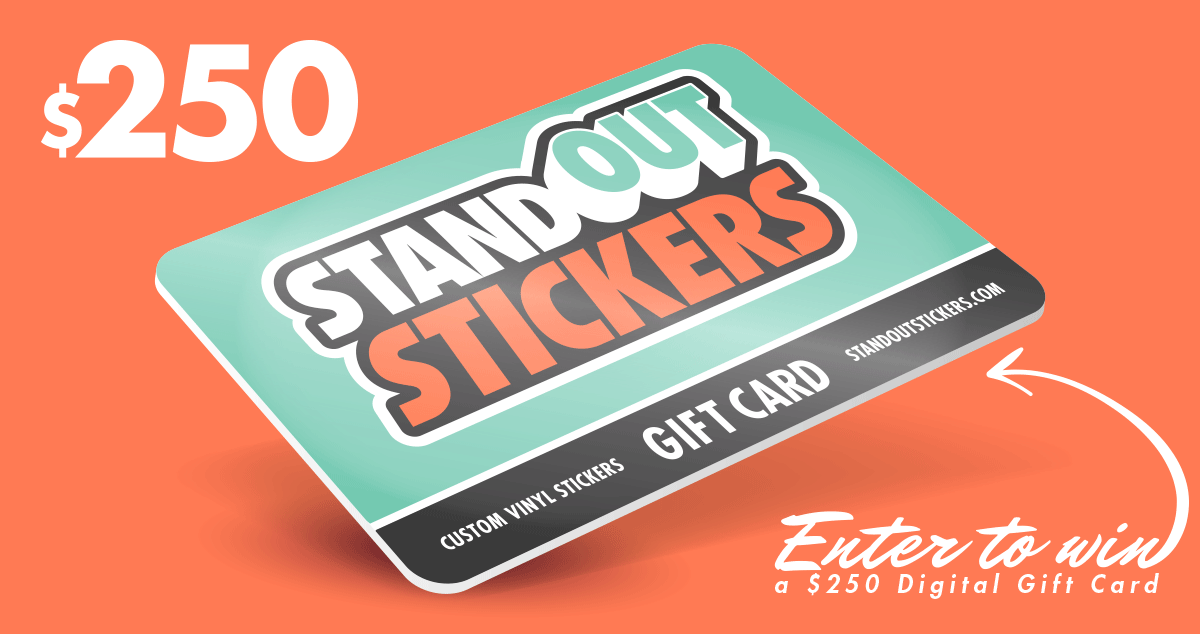 Last Modified: October 29th, 2020