We have an unprecedented deal for you: 15% OFF StandOut Stickers Gift Cards with code SPRING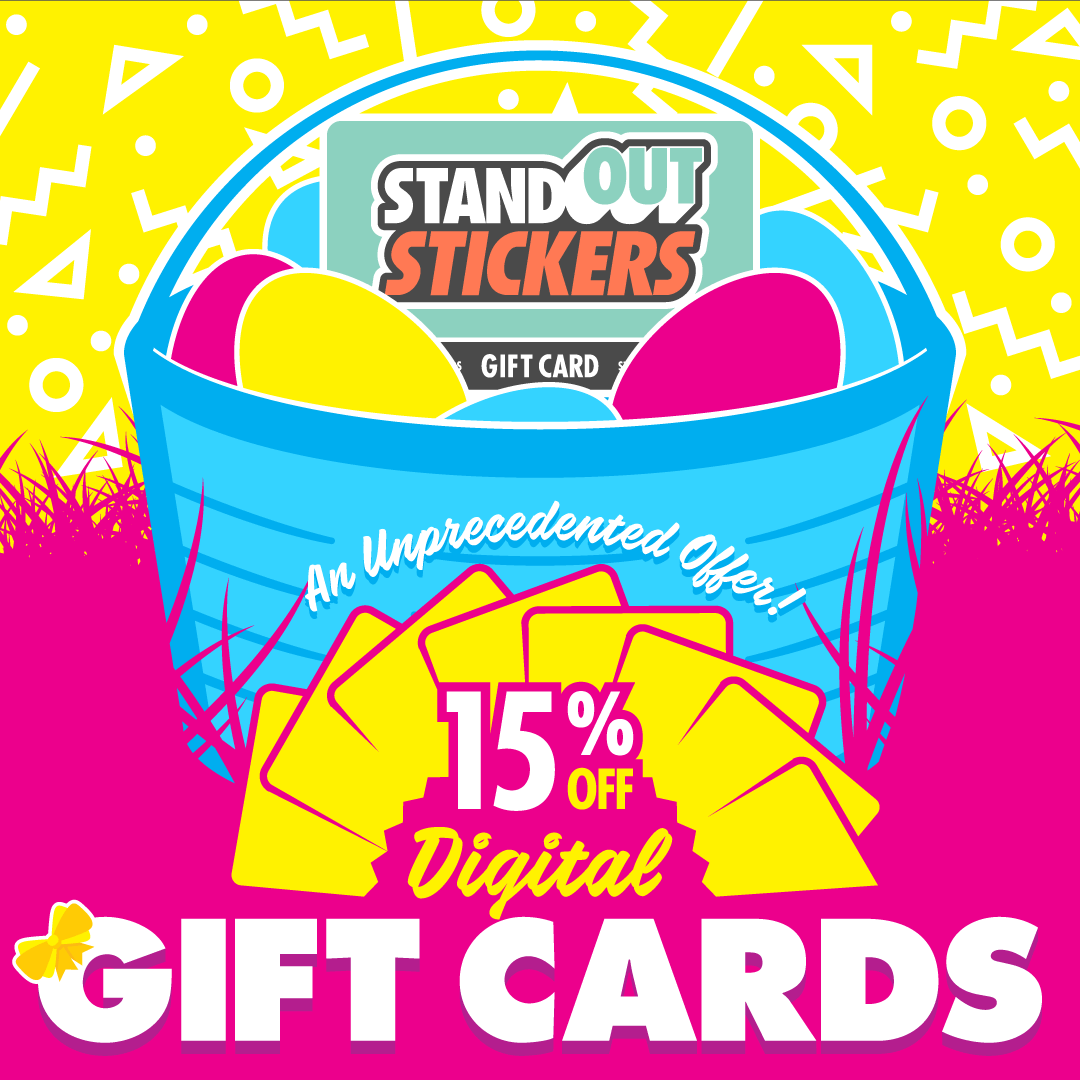 Why is this such a great deal? We usually never run a sale on gift cards because of the ability to stack coupons. If you buy a gift card at a discount now, and then use those funds during another future promotional offer it is like using two coupons at the same time!
When you purchase a StandOut Stickers gift card you get a digital copy of the card that you purchase so you always know where your code is. Once a code has been partially used on an order, we automatically store the remainder of the gift card balance on your payment options for future orders.
It's even EASIER to order gift cards than it is to order custom stickers! Simply choose a gift card value, enter a recipients name / email address, and in moments you'll be saving 15% off your gift card purchase with code SPRING
Offer valid for a limited time only!
Last Modified: April 9th, 2020
It is so easy to design custom stickers in our free and easy customizer tool, and the gift of custom stickers is perfect for any creative person or entrepreneur on your list!
Order Gift Cards in any value over $5 and send them instantly to any email address!
Gift cards are the perfect last minute gift!
Send a StandOut Stickers Gift Card now!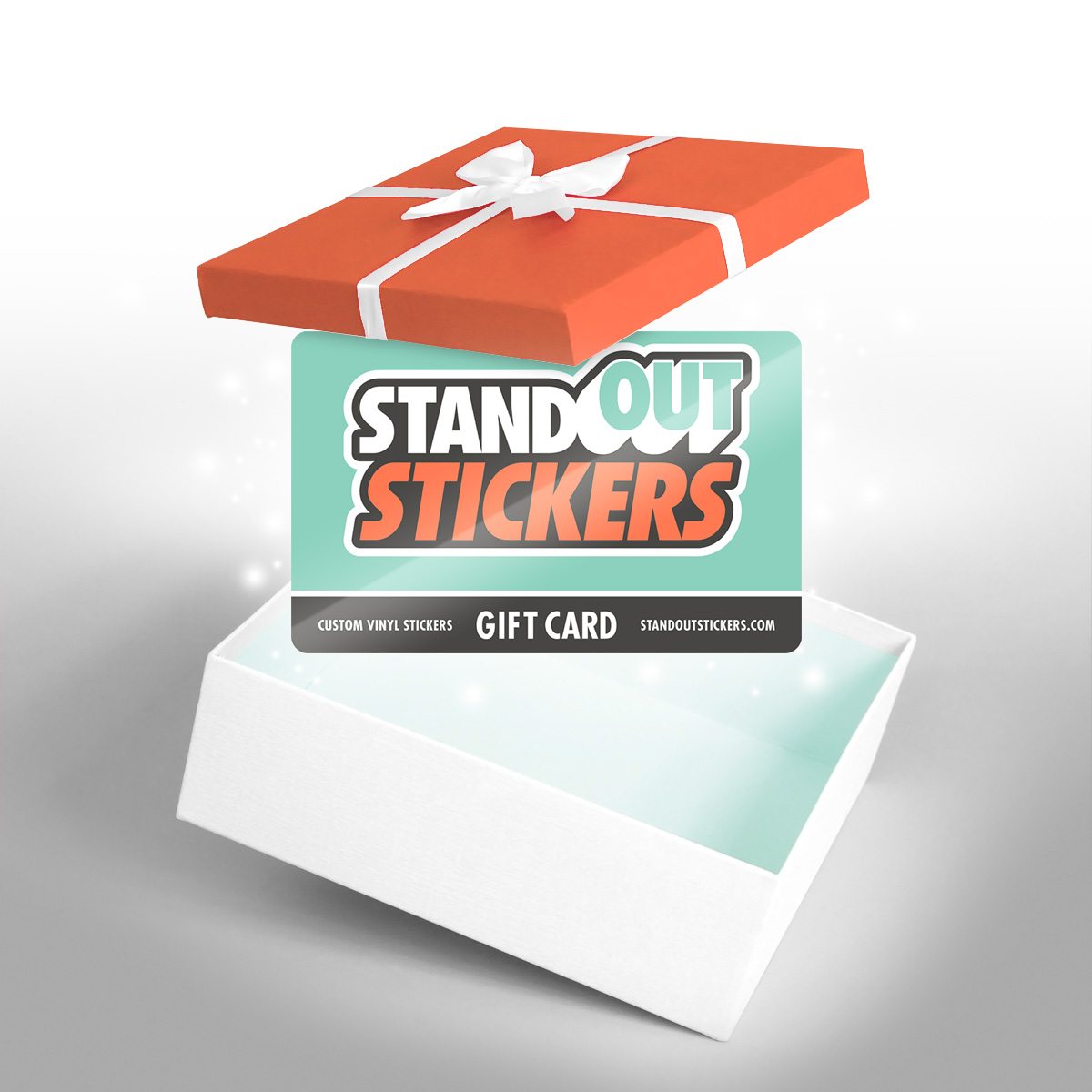 Last Modified: December 3rd, 2018