Sales
Welcome to our Sales category! Below you will find articles, posts, coupons or samples featuring Sales. To see our latest content, visit Home.
Flash Sale! 15% OFF for a Limited Time!
ACT FAST for 15% OFF when you Order Custom Stickers for a limited time only.
Use Code FLASH15 for 15% off any custom stickers.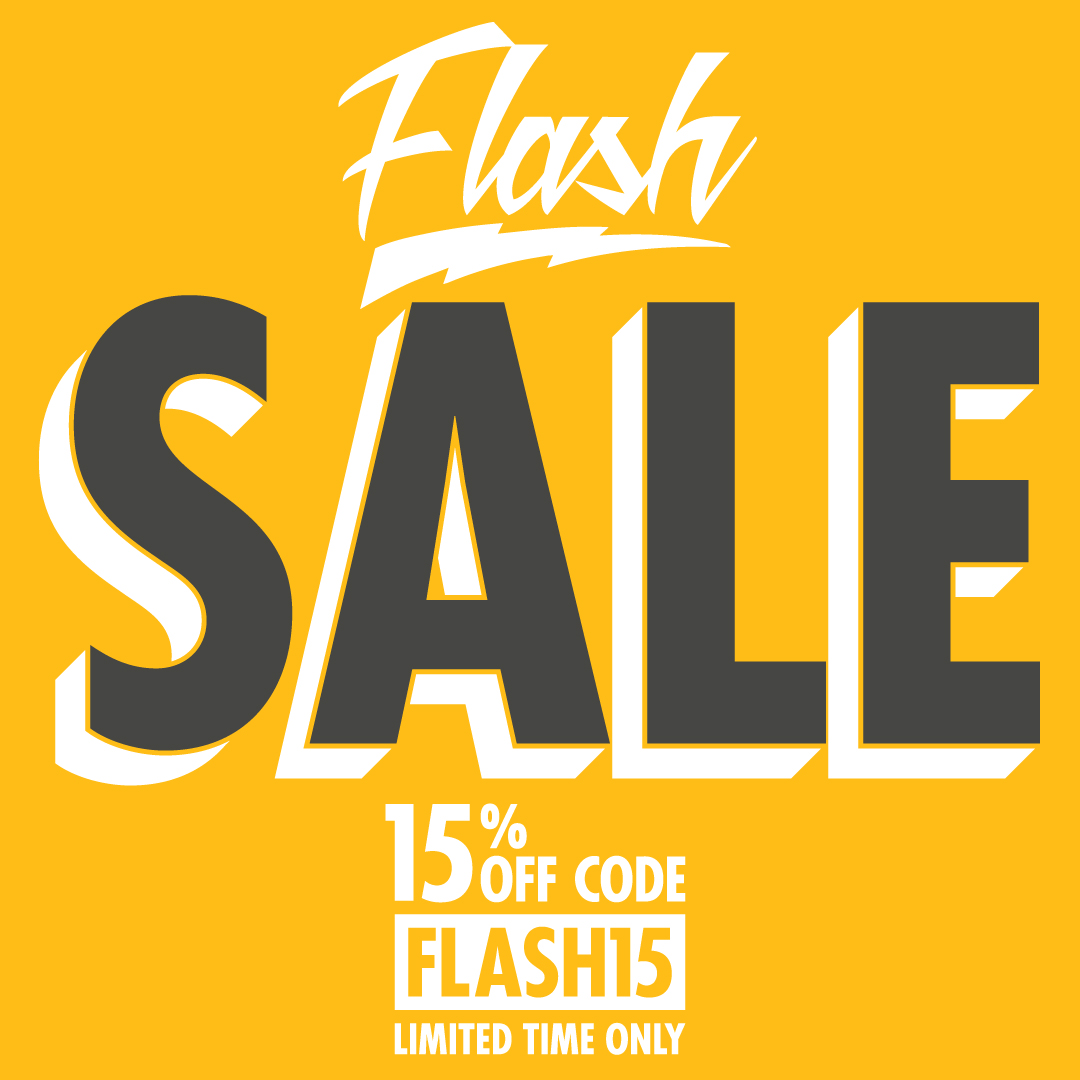 Halloween Sale!
Happy Halloween! We've scared up a great deal: Take 20% OFF All Custom Stickers  at StandOutStickers.com and everything at PureButtons.com
Order Promotional Products like Custom Buttons, Fridge Magnets and more and take 20% OFF with code TRICKORTREAT
Offer excludes cut vinyl decals.
Offer will turn into a pumpkin on November 1! (Ends 11.1.18)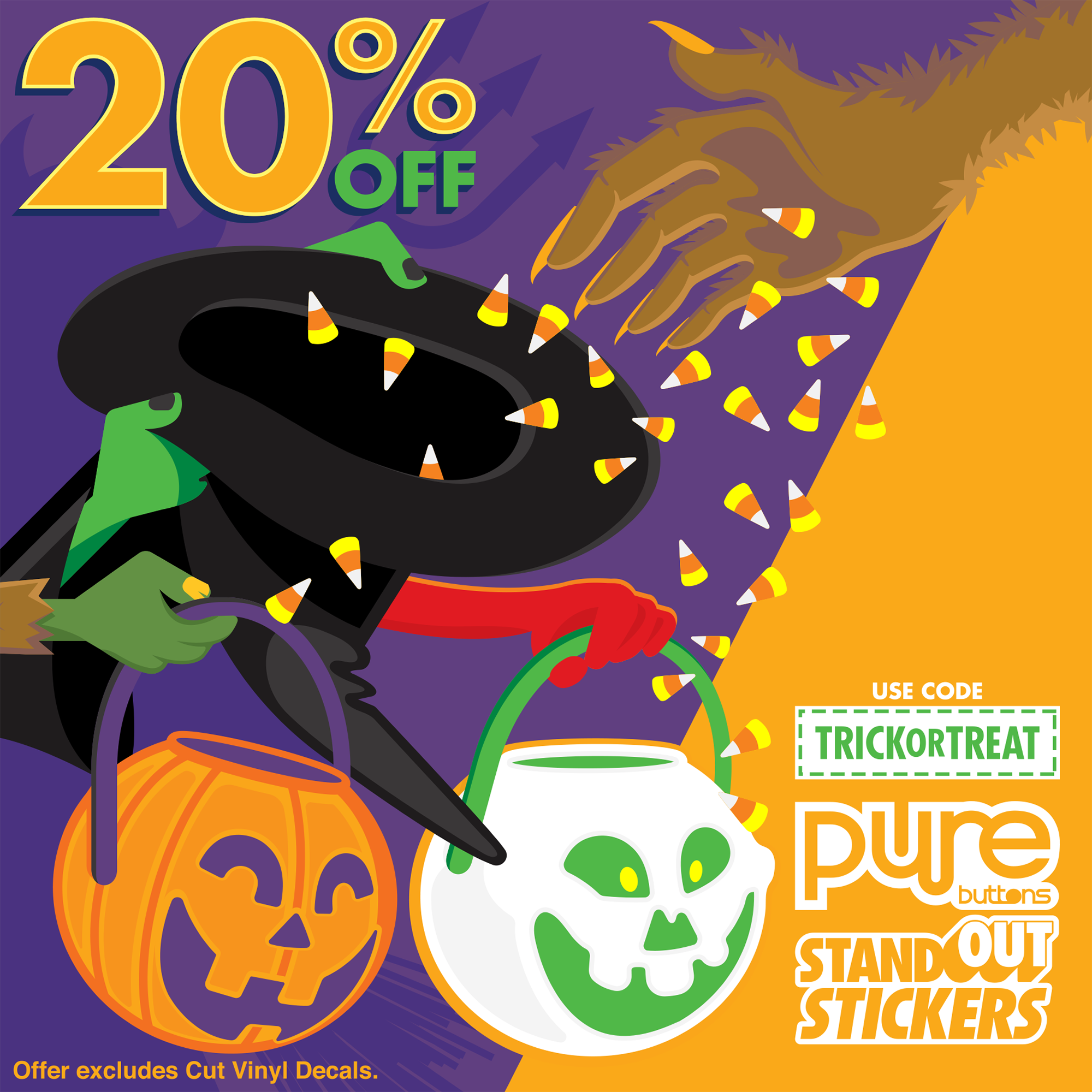 20% OFF Reorders Thru Monday
For a limited time score 20% OFF your reorder when you use code REORDER20
Simply visit My Account and choose from your previously ordered custom stickers, reorder them and save!
It's our way of saying thank you for being a Stand Out customer!
Offer ends Monday 10.29.18 at midnight est.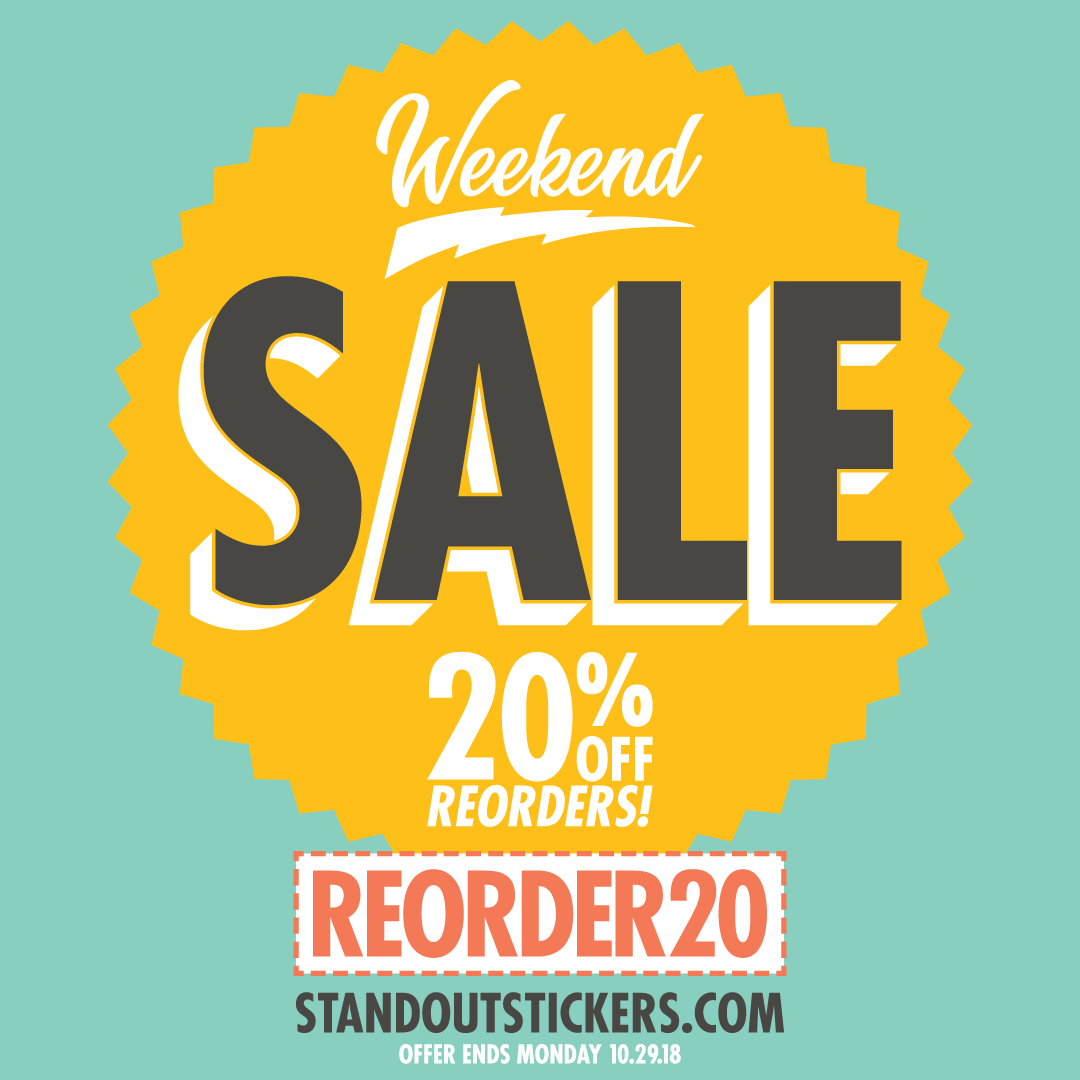 This same offer and coupon code works on any previous orders of custom promotional products at purebuttons.com
20% OFF Reorders of Custom Stickers
Visit your StandOut Stickers Order History and choose any of your previously ordered sticker designs to save 20% OFF all reorders with code REORDER20
This offer is only available through Monday October 15, 2018 so act fast!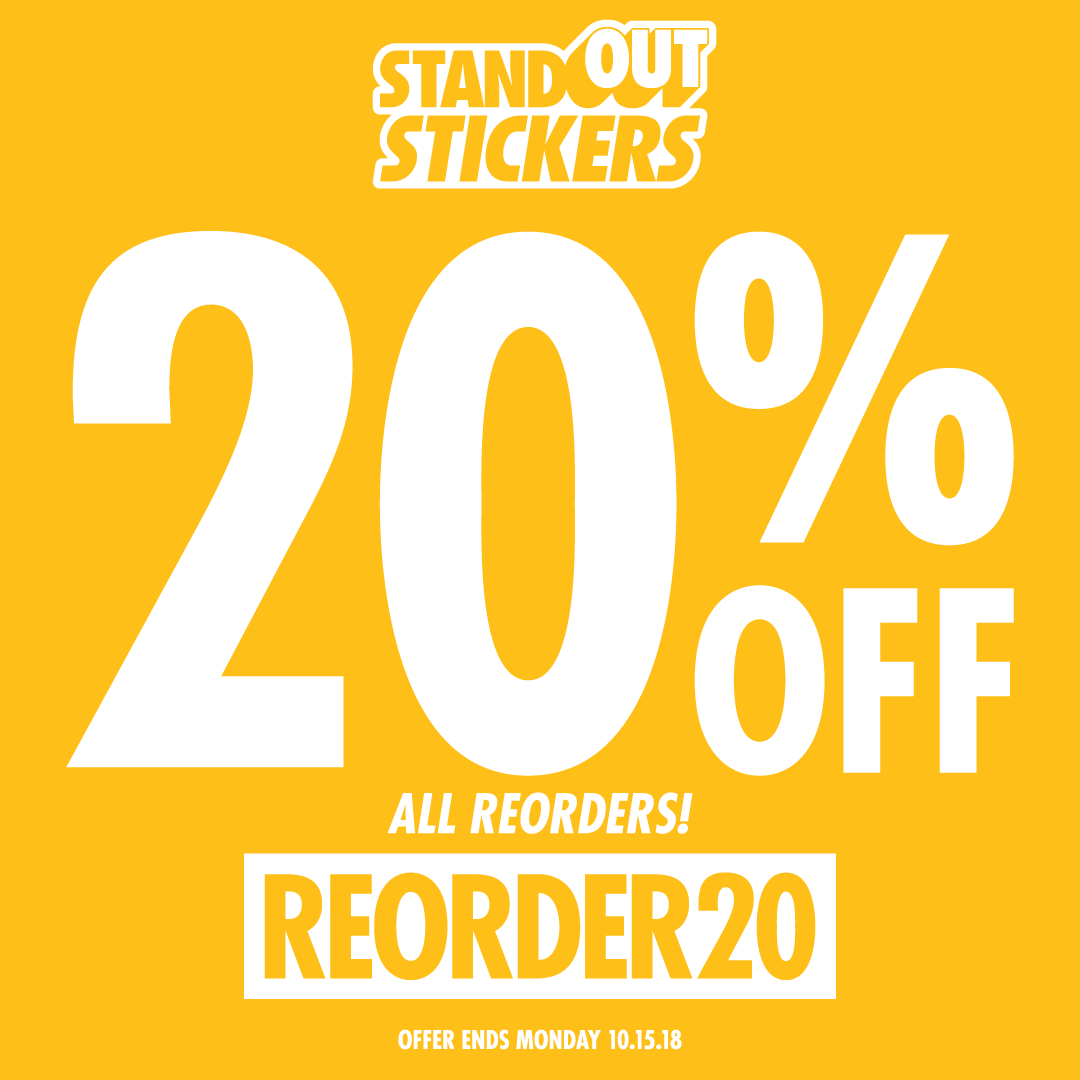 Flash Customizer Sale! 15% OFF Standard Shape Custom Stickers
For a limited time, save when you use our free and easy Customizer Tool to design standard shape custom stickers. You'll get a free instant digital proof before checkout and you can take 15% OFF with code TOOL15
Order Custom Stickers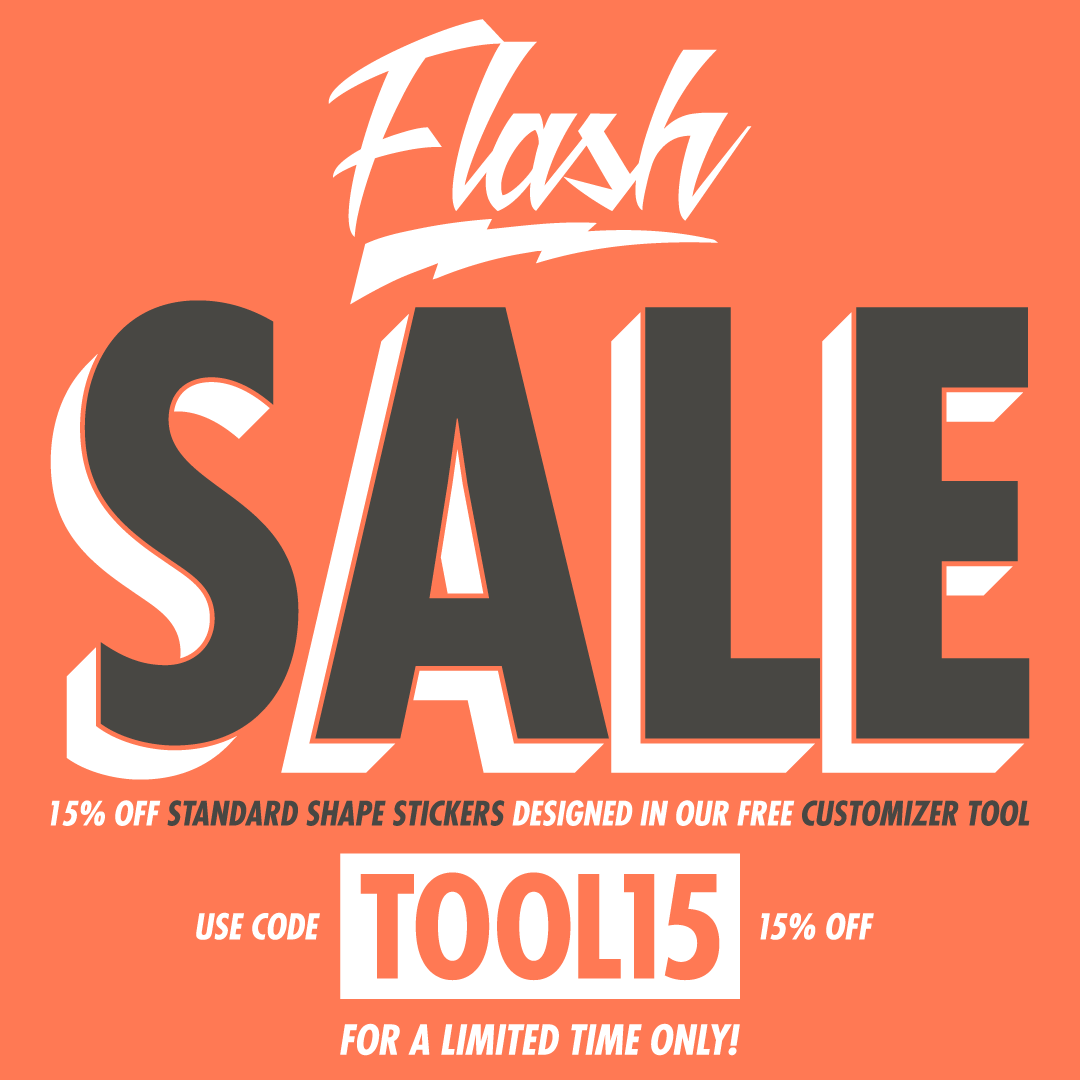 Call 800-710-2030