Sales
Welcome to our Sales category! Below you will find articles, posts, coupons or samples featuring Sales. To see our latest content, visit Home.
20% OFF Custom Stickers, Custom Buttons & More!
For a limited time, we're offering 20% off with code 20OFF at both StandOutStickers.com and PureButtons.com
If you've never been to PureButtons.com before, check it out and see all the amazing custom promotional products we make right in the same facility as our incredible StandOut Stickers!
Act fast because this offer won't last long!
Offer ends Sunday, 1.28.18.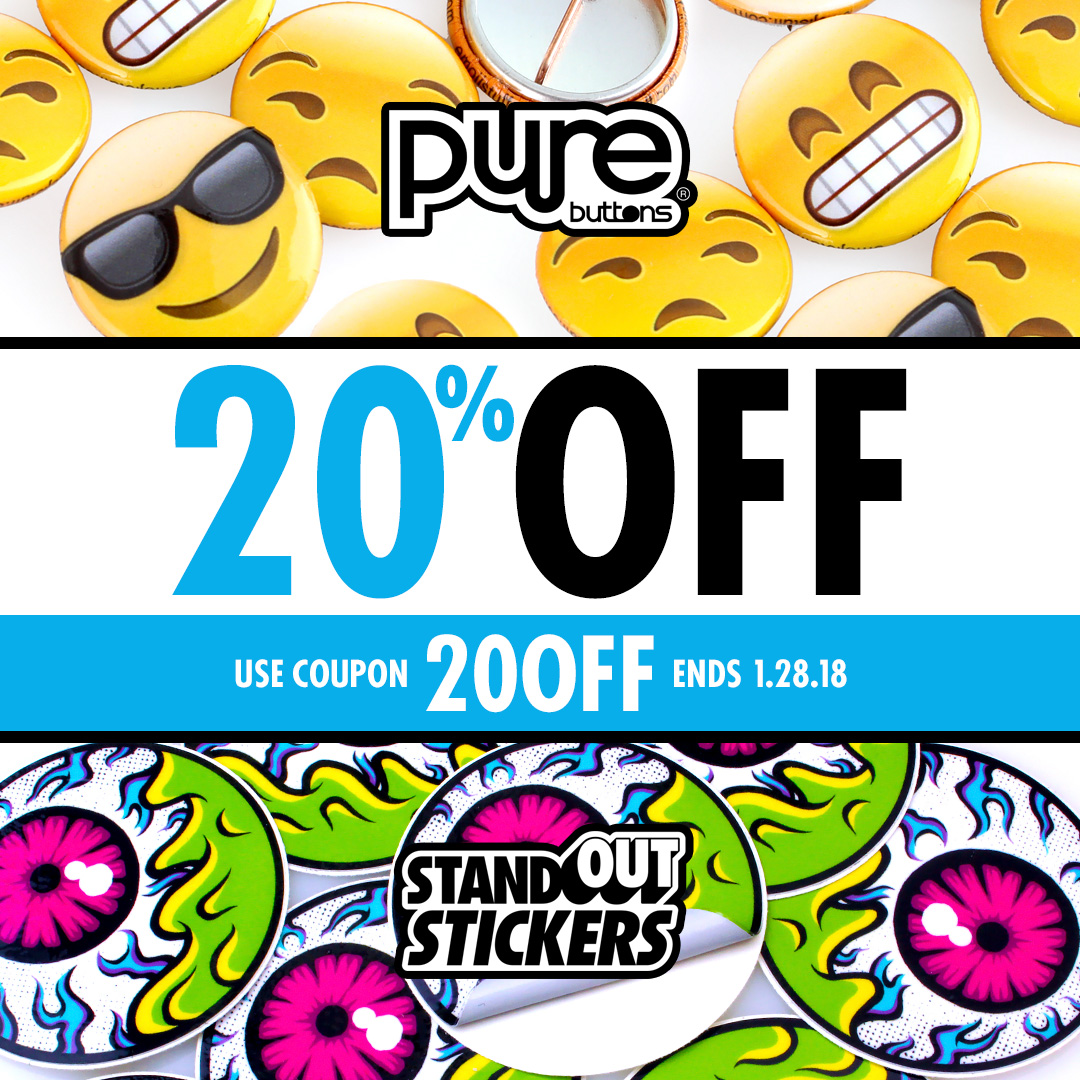 Design Stickers In Our Customizer For 20% OFF!
Design custom stickers on our site with our new customizer tool! Our new customizer tool makes it easy for you to add your favorite photos, logo, artwork, and even photos from facebook or instagram.
For the rest of December, take a whopping 20% off any standard shapes created in our customizer tool with code HOHOHO. Our customizer allows you to design square stickers, circle stickers, oval stickers and rectangle stickers of almost any size. Simply enter the dimensions you want and the customizer tool will generate a template just for you!
Use code HOHOHO to save 20% off stickers designed in our customizer.
Visit StandOutStickers.com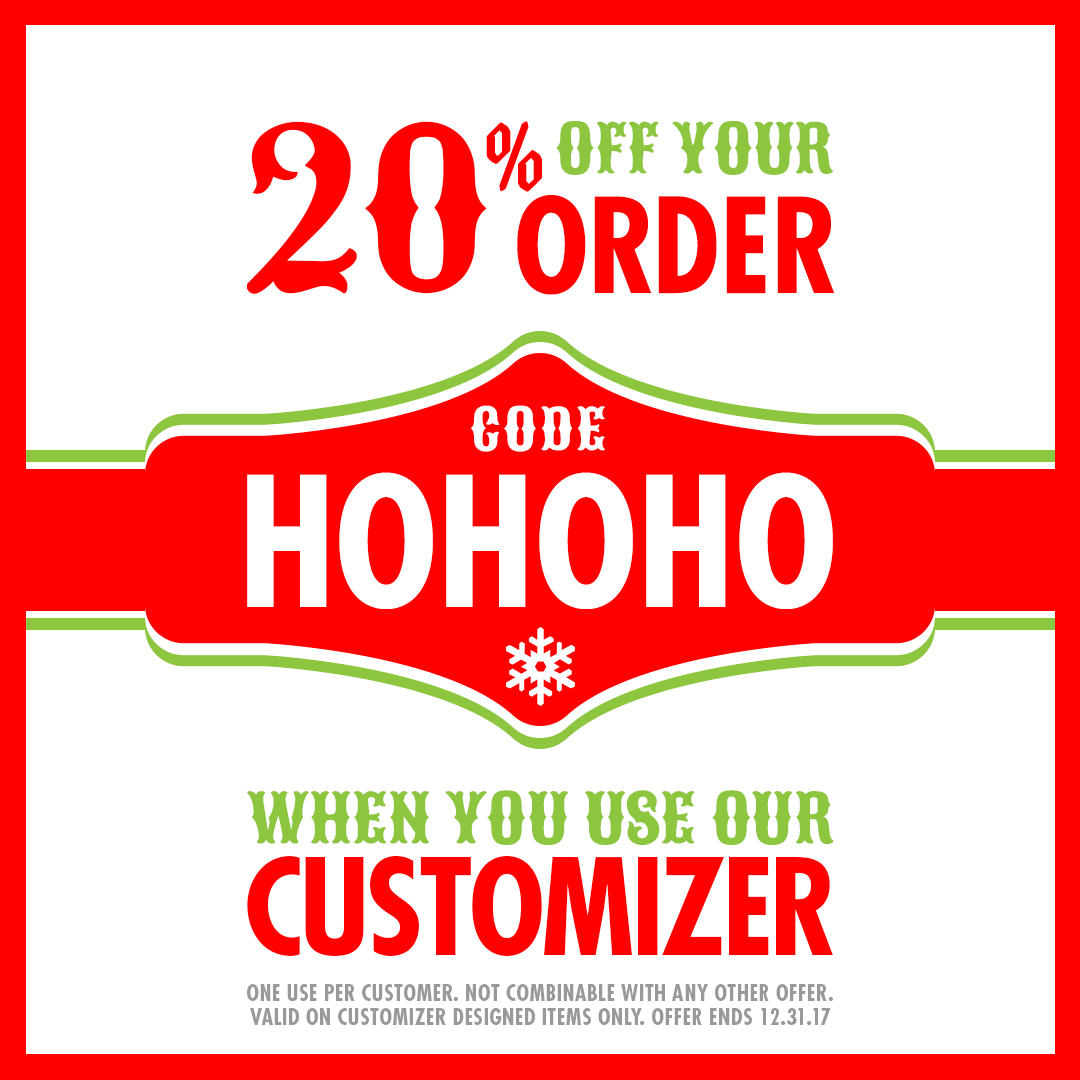 Cyber Monday 2017 Sale

Our Cyber Monday sale is live! For a limited time, Get FREE SHIPPING PLUS 10% OFF your order with code CYBERSALE on orders over $30 shipped to the contiguous USA.
For our international friends, take 15% OFF with code CYBER15
It's our way of saying THANK YOU for being a great customer!
These offers are valid at BOTH StandOutStickers.com and PureButtons.com
One coupon per order. Offer ends Thursday, November 30th at midnight Eastern Standard Time.
Call 800-710-2030