Sales
Welcome to our Sales category! Below you will find articles, posts, coupons or samples featuring Sales. To see our latest content, visit Home.
Die Cut Stickers 15% OFF
Sure, our standard-shape custom stickers are beautiful, but have you ever thought of trying something new? Something bold? Our space-age computer-guided die cutting machines can cut any sticker shape you can dream up; and for a limited time our die cut stickers are 15% OFF with code DIECUT15 If you've never ordered a custom shape sticker before, you haven't lived.
Order Die Cut Stickers
Offer Ends Friday, August 3rd 2018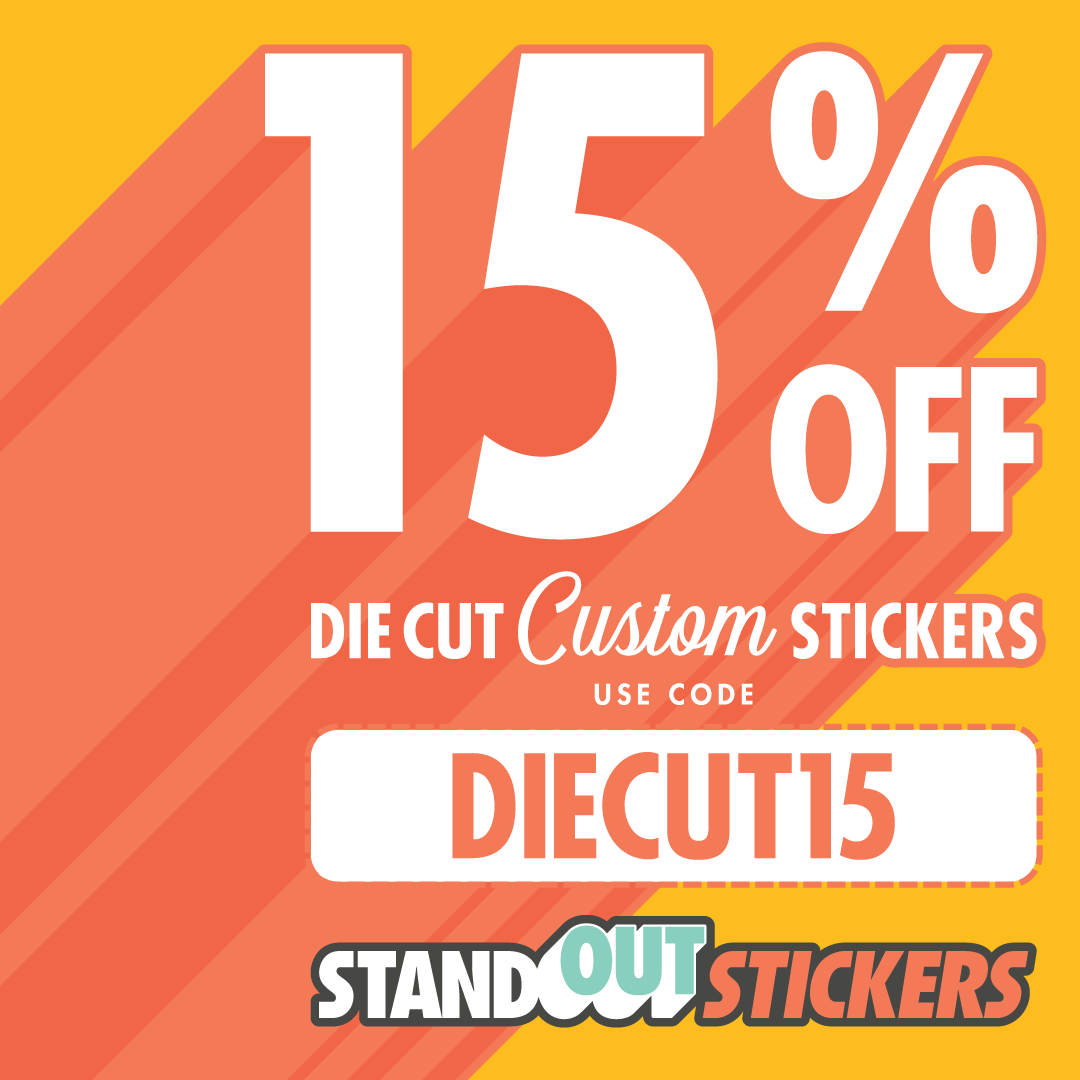 15% OFF Circle Stickers and a Free Instant Digital Proof!
For a limited time, take 15% OFF Our incredible Circle Vinyl Stickers with code CIRCLE15
Get a FREE instant digital proof when you use our EASY customizer tool to design custom circle stickers on any device, right in your browser!
Order Circle Stickers
Offer Ends 7.27.18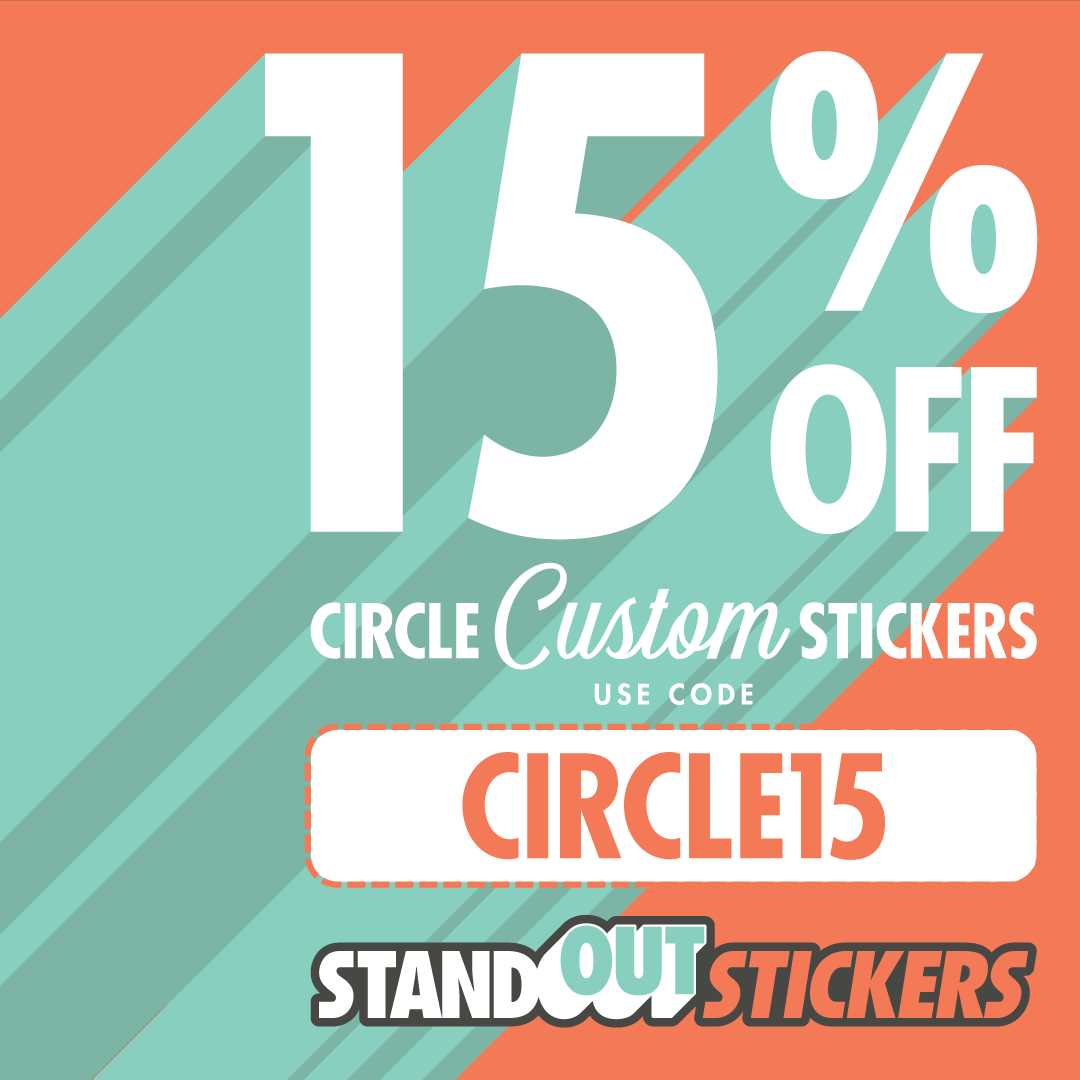 Sale on Custom Stickers MADE IN USA
StandOut Stickers and PureButtons are making amazing custom stickers and custom promotional products in Ohio, USA and to celebrate American manufacturing we're running a huge MADE IN USA sale at both sites!
For a limited time, take 20% OFF Custom Stickers with promo code MADEINUSA
You can also enjoy this same offer on all custom promotional products like custom buttons, custom fridge magnets and so much more at PureButtons.
Both websites feature the same easy in-browser art tool that allows you to design custom stickers on any device and get a FREE INSTANT DIGITAL PROOF. Try it today!
Offer ends Friday 7.13.18. Offer does not apply to cut vinyl decals.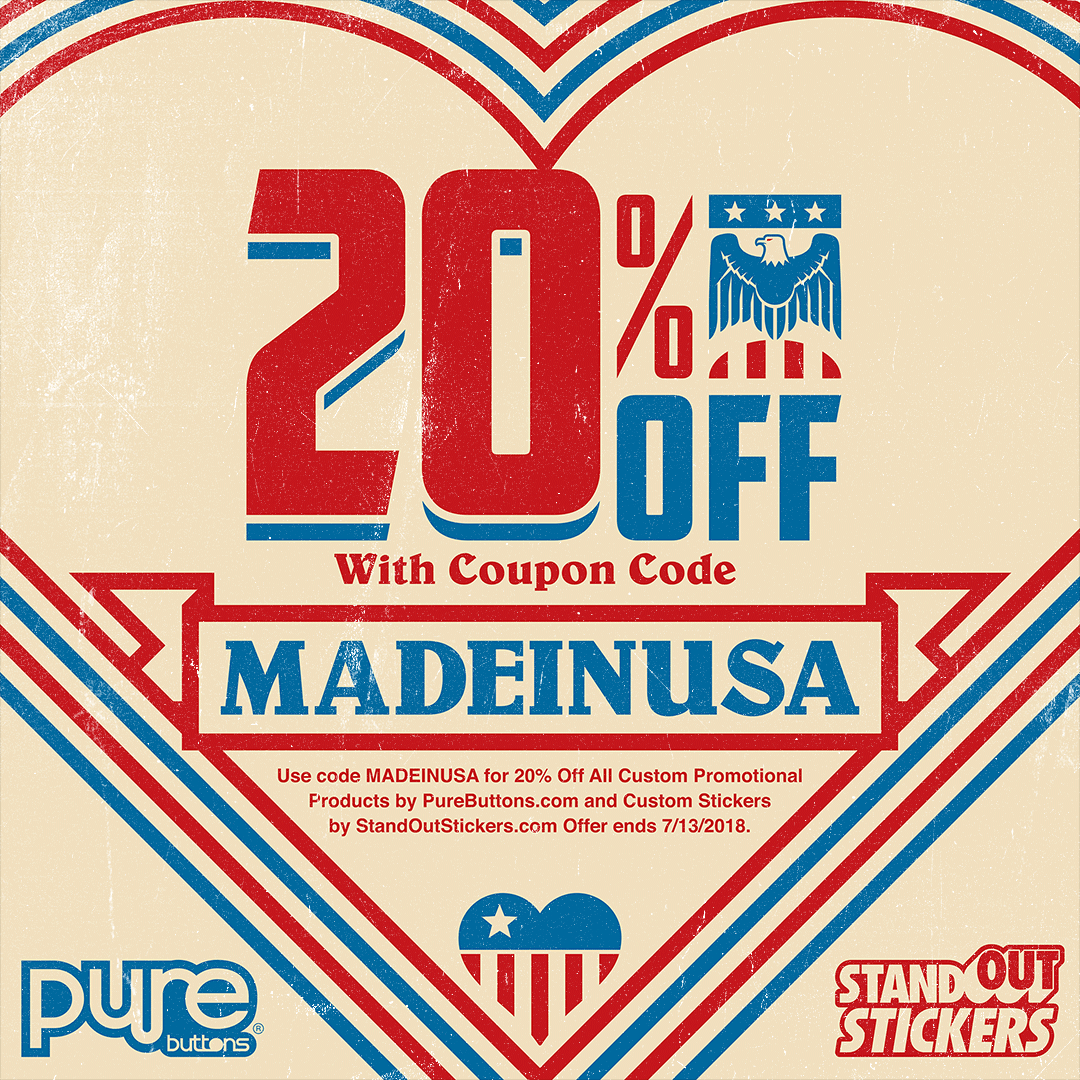 Flash Sale! 15% OFF Custom Stickers for a limited time!
For a limited time, take 15% OFF our incredible custom stickers with code FLASH15
This offer ends friday, 6.22.18 and applies to custom stickers of any size and shape.
Also for a limited time, PureButtons is running the same sale, offering 15% OFF when you Order Promotional Products. This includes our amazing Custom Buttons, Fridge Magnets, Custom Keychains and much more!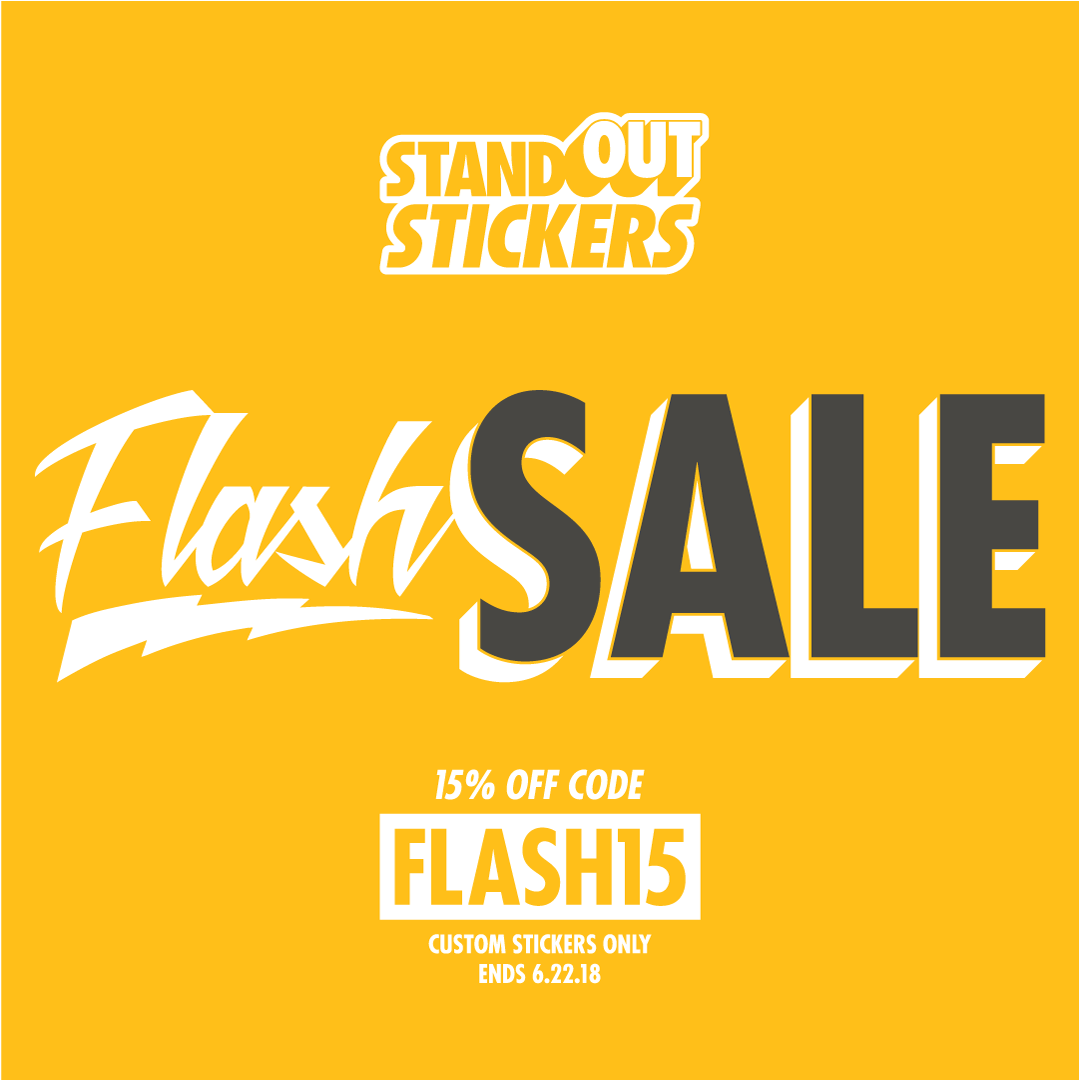 Rectangle Stickers on sale for a very limited time!
Our custom vinyl stickers are available in any size you want. And for a limited time you can Order Rectangle Stickers of any size and take 15% OFF with code RECT15
Use our free customizer tool to create high quality rectangle stickers of any size and design them right in your browser on any device!
Offer ends Thursday 5.31.18 at midnight.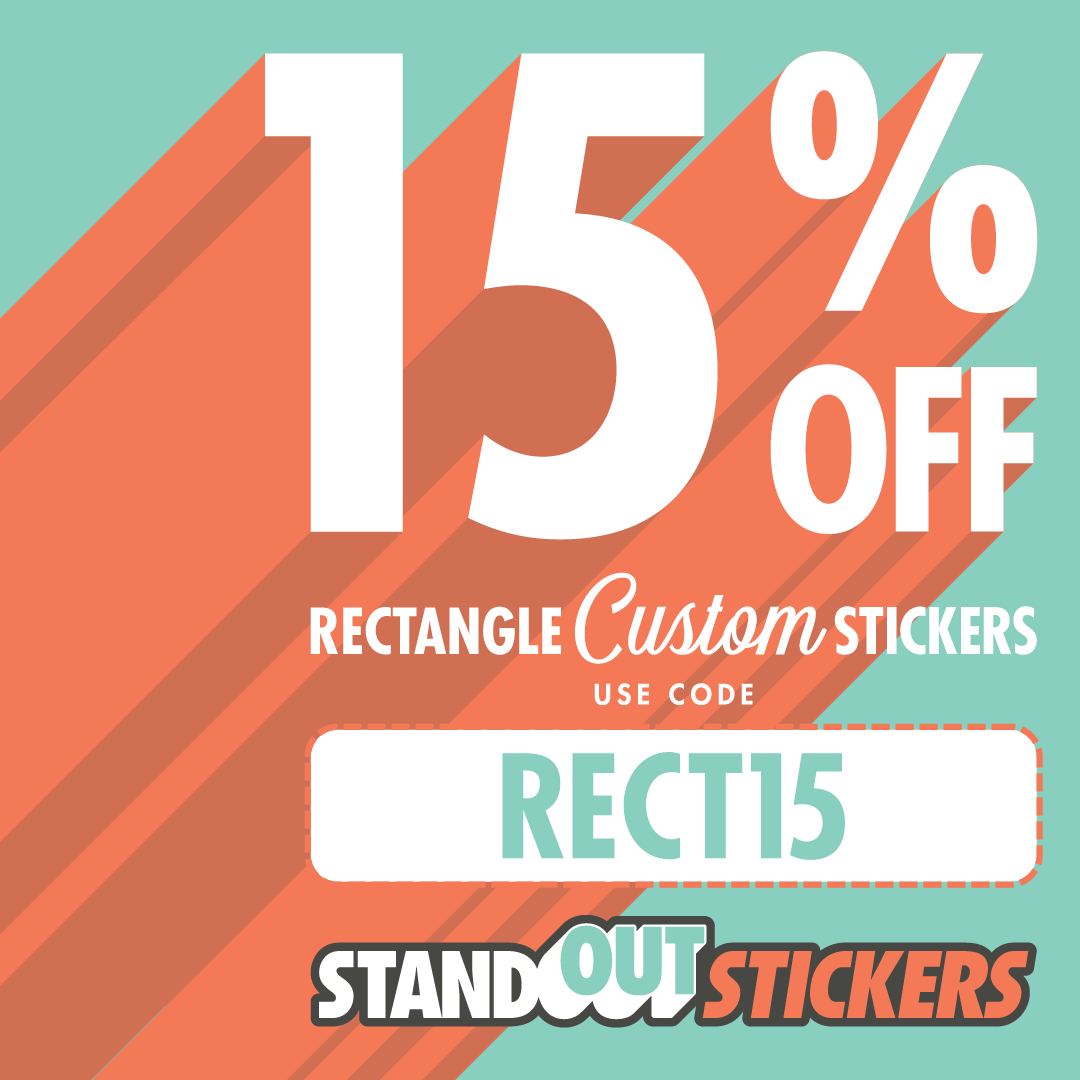 Call 800-710-2030