Welcome to our Custom Stickers category! This is Page 12 of 14 of Custom Stickers related content. Below you will find articles, posts, coupons or samples featuring Custom Stickers. To see our latest posts, visit Blog Home.
We recently had the pleasure of completing an order of custom stickers for Sonar. You might ask what is Sonar? Here is an excerpt from their website describing themselves.
"Sonar is a mobile application that uncovers the hidden connections you share with people nearby. We bottle the 1000s of connections that you miss every day- friends, friends of friends, fellow alumni, likeminded strangers- and put them in the palm of your hand. Sonar helps you use the information you share about yourself online to connect with the person sitting next to you."
Be sure to take a moment and check out their awesome app! While you wait for their app to download onto your phone, here are a few photos of their awesome custom stickers.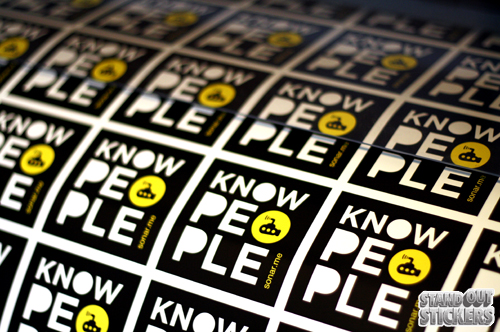 Sonar's custom stickers being printed on our Epson printer.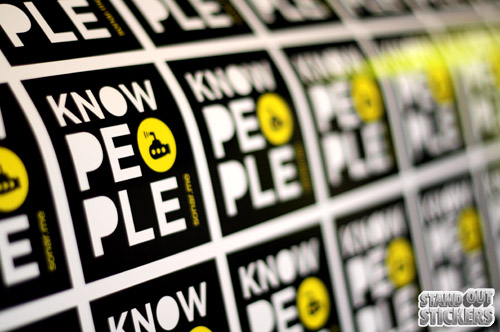 "Know People"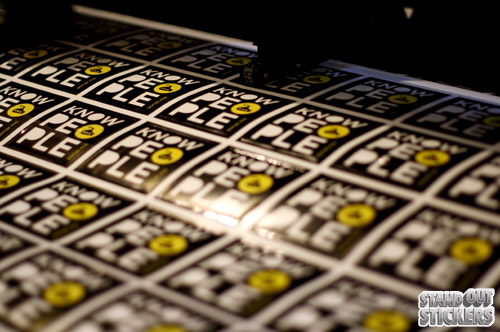 Sonar's custom stickers being digitally die cut.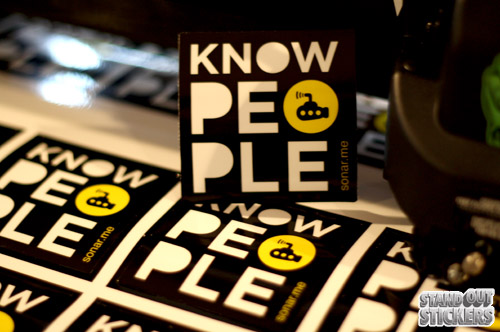 Be sure to check out Sonar's website by clicking here.
Last Modified: October 18th, 2011
October is quickly coming to an end, which means Halloween is right around the corner. In the spirit of Halloween, we decided to share an order of custom stickers we recently completed for Bad Taste. These custom stickers will most likely look very familiar to most of you. Check them out below!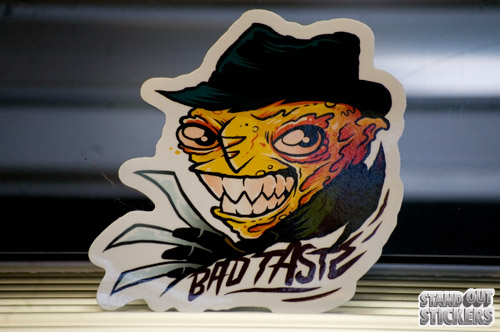 Freddy has never looked so good.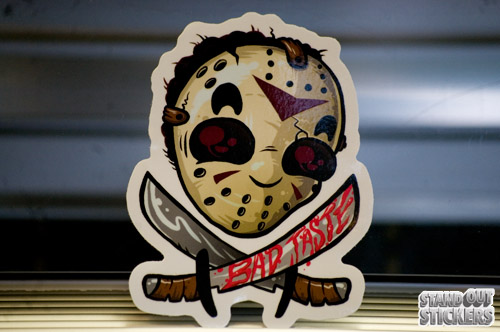 Anyone up for a game of hockey?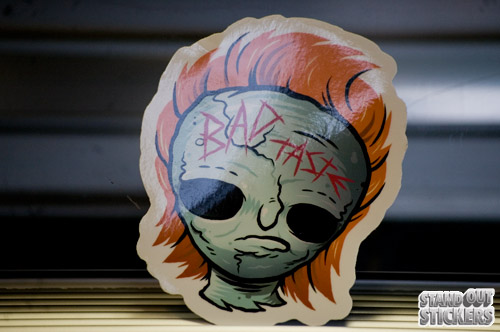 Michael Myers!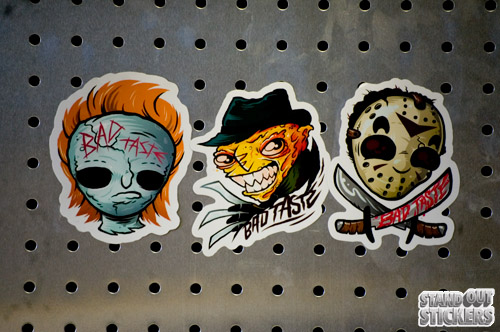 All 3 of these spooky custom stickers.
Last Modified: October 17th, 2011
We recently had an order of some rather interesting custom stickers and felt that we should share them with everyone else. Check them out to see for yourself!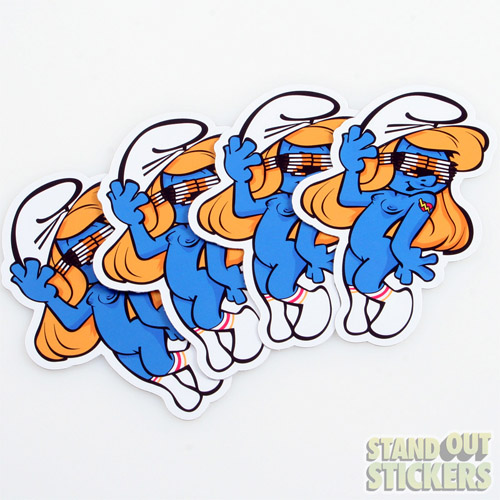 Holy smurf!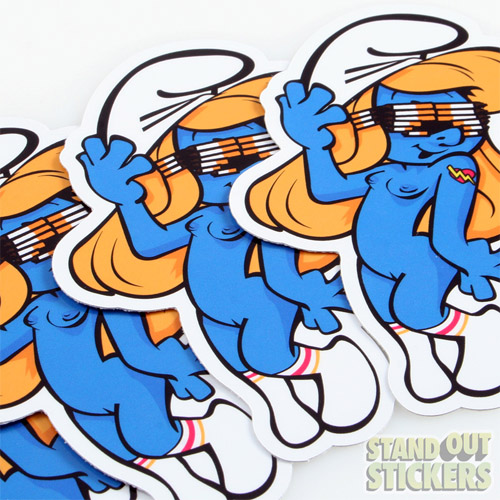 These are some of the most interesting custom stickers we've had yet!
These custom stickers were made for ilovethehype – iLTHY. If you enjoyed these custom stickers, be sure to check out their website to see more of their work – http://ilthy.com/.
Last Modified: July 18th, 2011
Sticker sheets for MEGGITT (a engineering firm based out of the U.K.) This is a 7.5″ x 5.75″ rectangle sticker sheet consisting of 28 kiss cuts.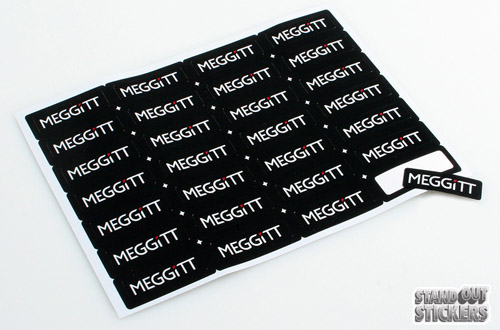 Last Modified: July 18th, 2011
Here is a unique project that we worked on for one of our customers. The request was for a "Metal looking sticker" and we were able to do just that! The other catch was for us to package these in a way to be cost effective and simple and again we pulled it off! If you are looking for Brushed Aluminum Stickers please don't hesitate to contact us!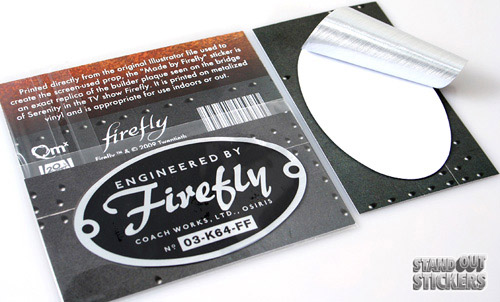 Last Modified: June 9th, 2011