It was a beautiful fall day out here in Ohio today, so we couldn't pass up the opportunity to get outside and take a few photos. We decided to shoot a few photos of a recent order of custom die cut frog stickers. They looked good in the office, but even better outside in their natural habitat. Check out these amazing custom stickers printed by StandOut Stickers in the pictures below.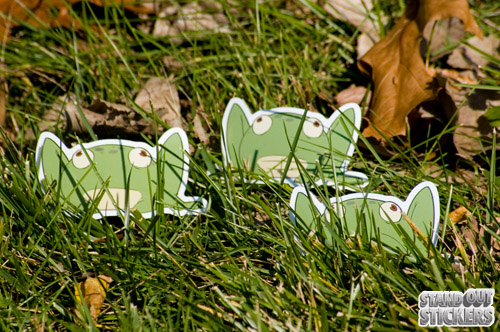 Hanging out in the grass.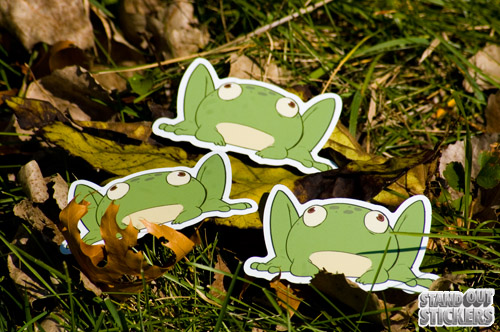 We were unfortunately unable to find any lily pads, so leaves were our second best option.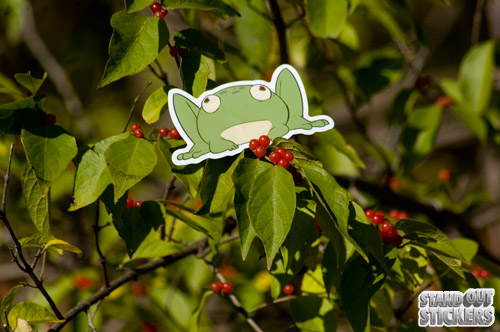 We found this guy hanging out in a tree!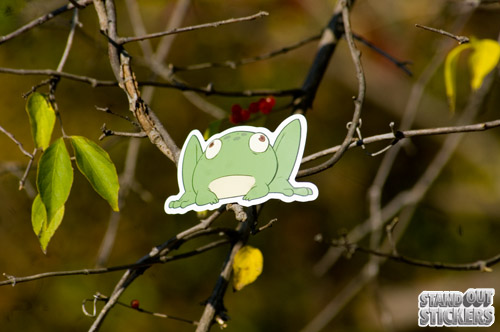 We found this one stuck in the tree just a few branches over.
Last Modified: October 25th, 2011