With rain in our upcoming weather forecast here in Ohio, we couldn't resist getting outside again today to take a few photos. Today we are featuring an order of custom die cut "bee" stickers. Photos of these custom stickers can be seen below.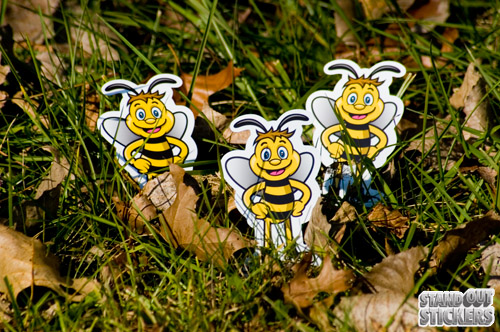 Custom die cut bee stickers in the grass.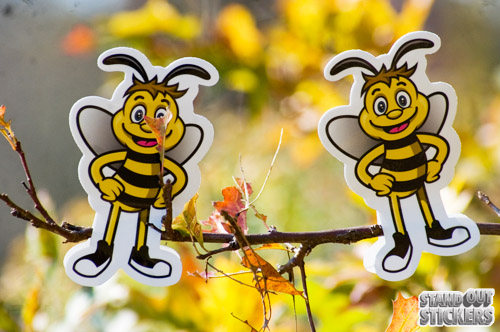 Nothing like a beautiful fall day!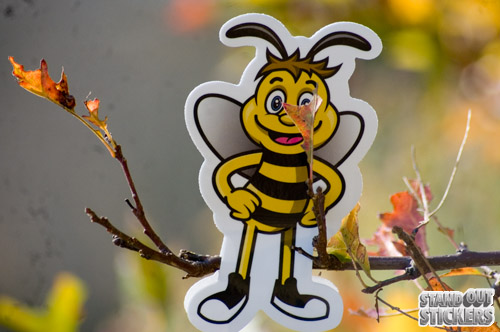 A close up shot of these awesome custom stickers.
Last Modified: October 26th, 2011