October is quickly coming to an end, which means Halloween is right around the corner. In the spirit of Halloween, we decided to share an order of custom stickers we recently completed for Bad Taste. These custom stickers will most likely look very familiar to most of you. Check them out below!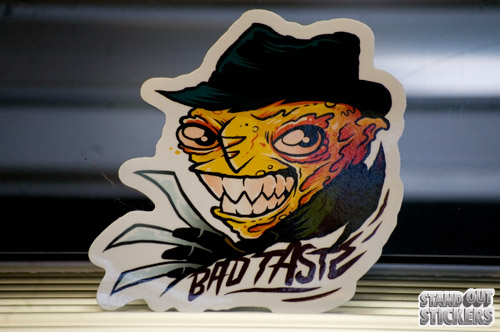 Freddy has never looked so good.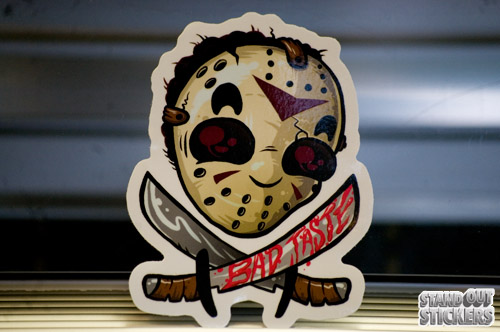 Anyone up for a game of hockey?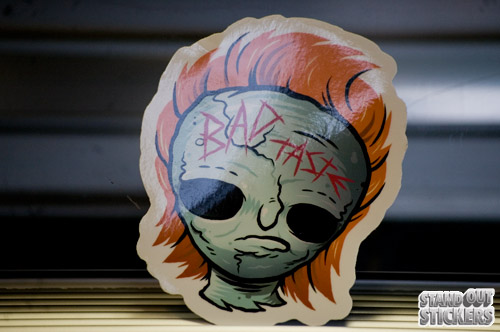 Michael Myers!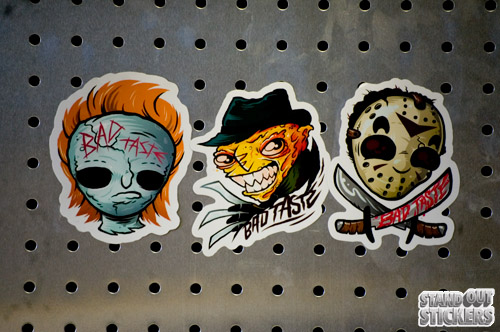 All 3 of these spooky custom stickers.
Last Modified: October 17th, 2011