Looking for a healthier alternative to candy this Halloween? Try printing custom stickers with your own spooky design! They're sugar free and more importantly, they don't go in your mouth so they don't spread germs!
Also, our high quality vinyl stickers last a lot longer than candy! Your ghosts and goblins will enjoy your custom stickers for years to come.
At StandOut Stickers, we have had an influx of spooky, scary sticker designs come in just in time for the Halloween season and we're loving it.
Check out this creepy sticker design we just printed for Cavity Colors.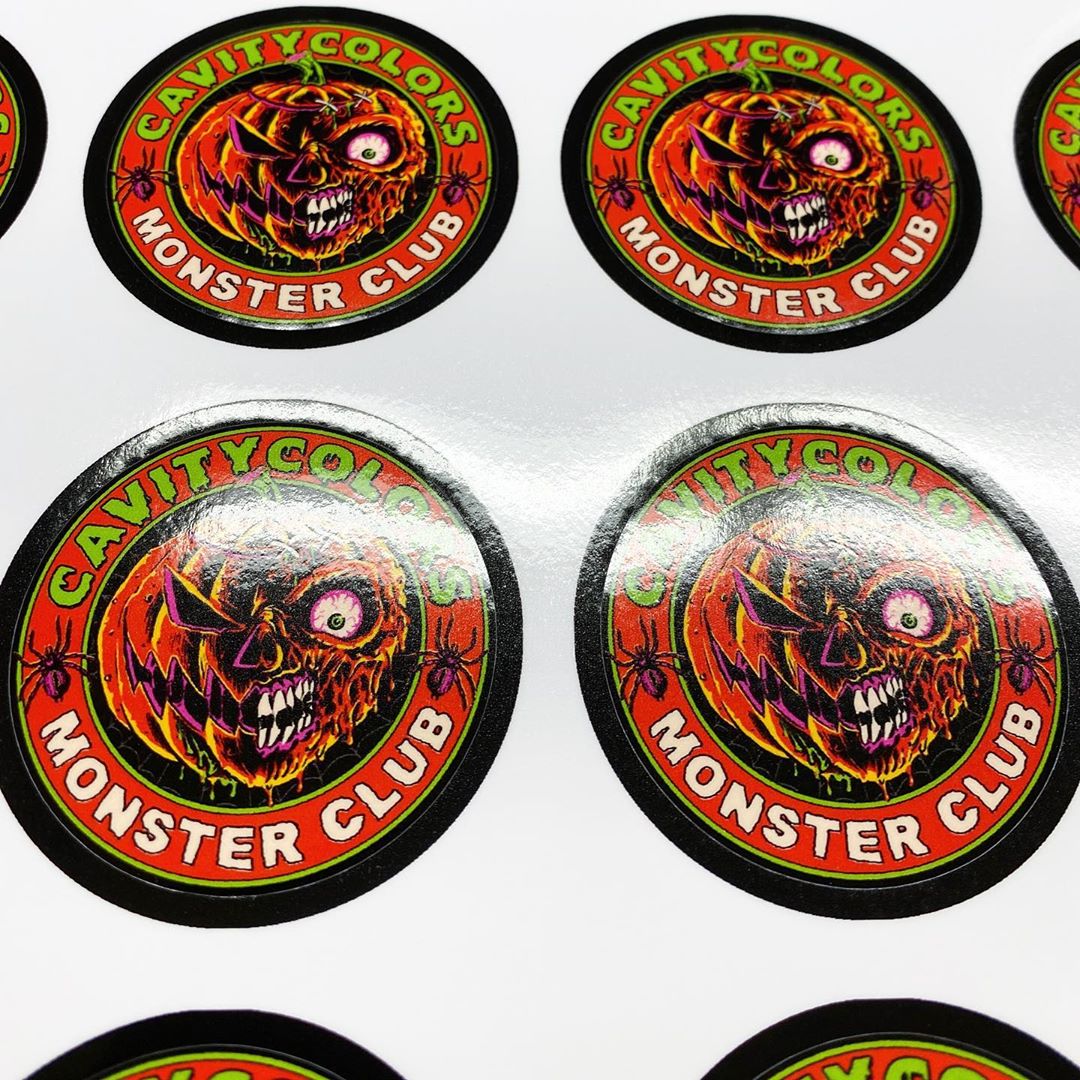 We make it easy to order custom stickers at StandOut Stickers – Simply choose a vinyl sticker size and shape, then upload your design, or create one in our free and easy online tool. You'll get a free digital proof and free shipping to cont. USA with code FREESHIP on orders over $25.
Our sticker printing is unmatched in quality, speed and professionalism. Give us a shot and you'll agree!
Stay safe and healthy this holiday season but don't forget to get creative with social distancing and have spooky fun in new ways!
Last Modified: October 14th, 2020