We recently had the pleasure of completing an order of custom stickers for Sonar. You might ask what is Sonar? Here is an excerpt from their website describing themselves.
"Sonar is a mobile application that uncovers the hidden connections you share with people nearby. We bottle the 1000s of connections that you miss every day- friends, friends of friends, fellow alumni, likeminded strangers- and put them in the palm of your hand. Sonar helps you use the information you share about yourself online to connect with the person sitting next to you."
Be sure to take a moment and check out their awesome app! While you wait for their app to download onto your phone, here are a few photos of their awesome custom stickers.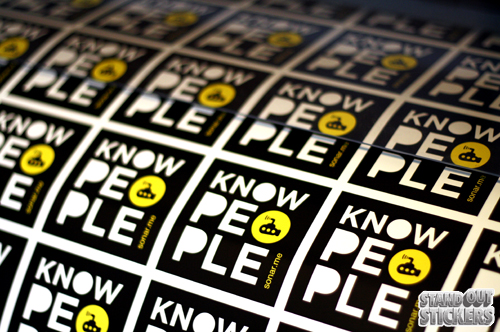 Sonar's custom stickers being printed on our Epson printer.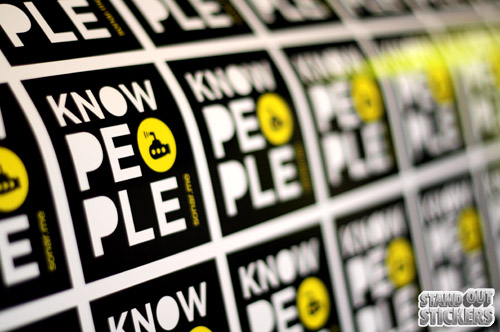 "Know People"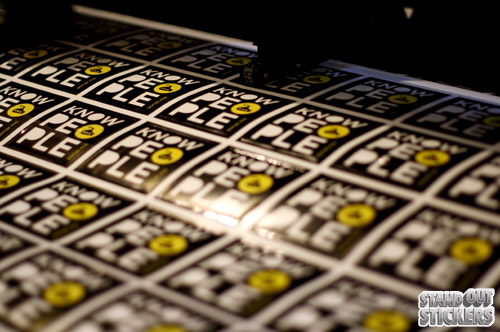 Sonar's custom stickers being digitally die cut.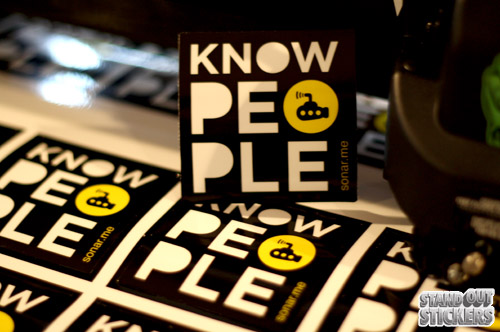 Be sure to check out Sonar's website by clicking here.
Last Modified: October 18th, 2011