We recently had the pleasure of completing an order of custom kiss cut stickers for Unheardof Brand from Cincinnati, Ohio. If you're not familiar with them, they are a lifestyle shop that sells some really sweet gear, including hats, shoes and t-shirts. If you're ever in the Cincinnati area, be sure to check them out.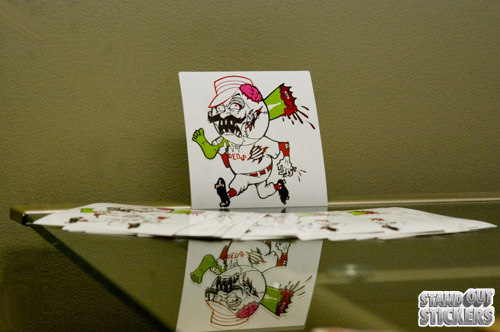 Unheardof Brand's awesome custom stickers.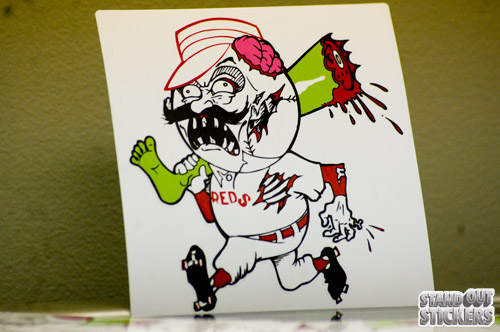 A nice close up shot of these gnarly custom stickers.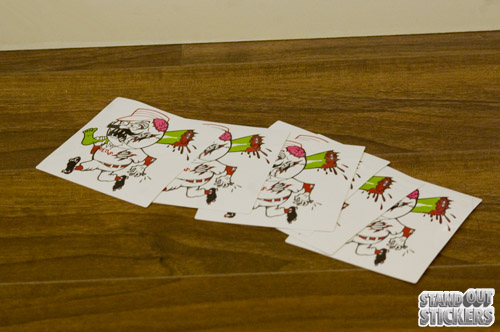 Another shot of these custom kiss cut stickers.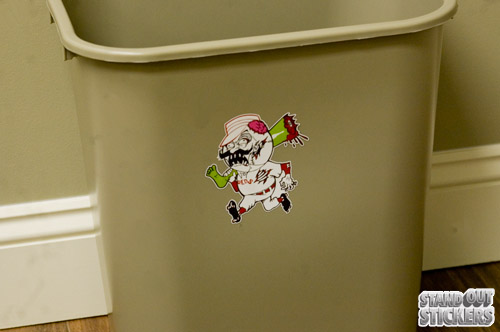 We couldn't resist sticking one of these stickers in our office.
Last Modified: March 8th, 2012