We've had some customers express confusion about the meaning of "Die Cut" and "Kiss Cut" so we hope to clarify this with the explanation below. If you're wondering "What does kiss cut stand for?" you came to the right place!
DIE CUT: What does die cut mean? This term simply means custom-shaped stickers. Our die cutters cut through both the sticker material and the backing material to give your custom die cut stickers a shape that is as unique as the artwork on it!
KISS CUT: What does kiss cut mean? Custom kiss cut stickers include light cuts within the border of your stickers. When stickers are created with kiss cuts, it means they can easily peel out of the backing material and the backing material remains intact. Multiple kiss cuts on one sticker are usually called a "sticker sheet".
We offer kiss cut sticker sheets with any number of individual kiss cuts on them. Simply choose a sticker sheet size and shape, then choose the number of kiss cuts or "stickers per sheet" you'd like on it.
Regardless of what kind of custom stickers you order, our die cutting machines will produce a clean and accurate cut line, even with delicate designs. StandOut Stickers specializes in high quality sticker cutting on stickers of all shapes and sizes.
Below: Examples of die cut stickers: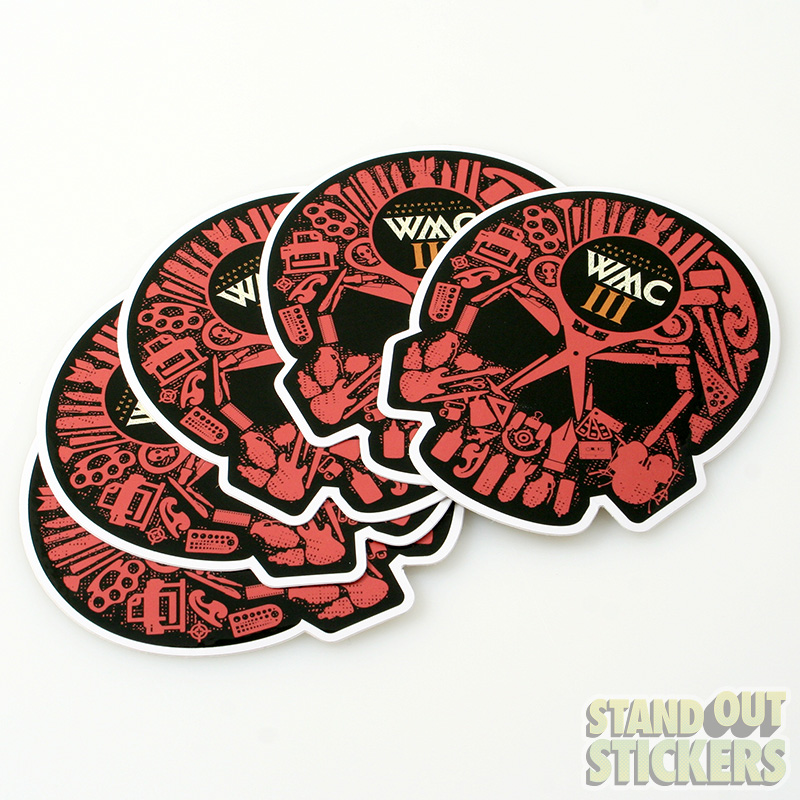 Above: Custom Die Cut Vinyl Sticker for WMC Fest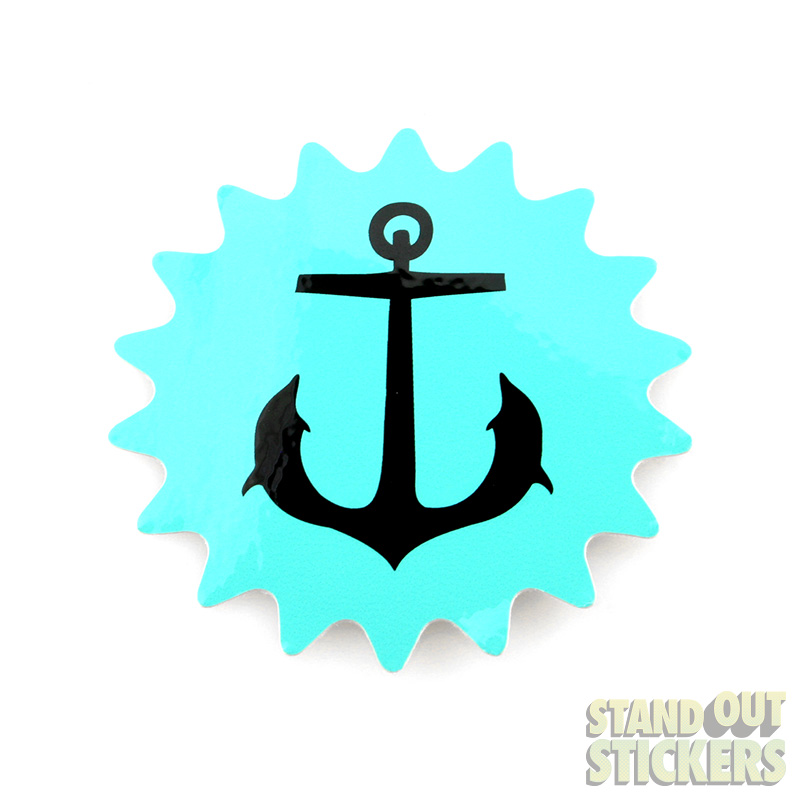 Above: Custom Die Cut Vinyl Sticker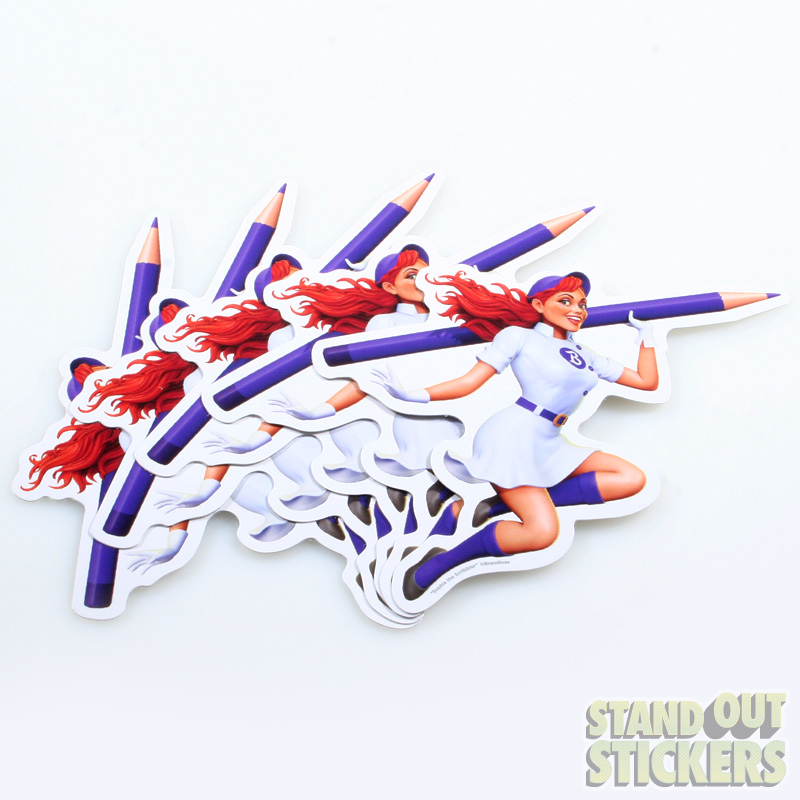 Above: Custom Die Cut Vinyl Sticker for Brandiose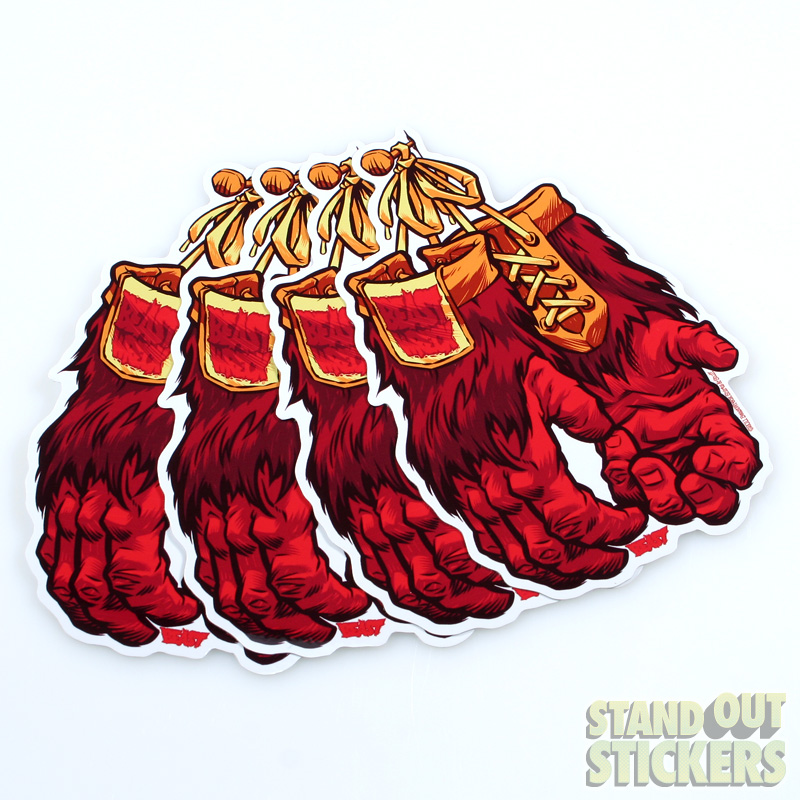 Above: Custom Die Cut Vinyl Sticker for Beast Wreck
When setting up your custom sticker sheet artwork, we recommend keeping 1/8 of an inch or more between your cuts and the outer edge of your sticker sheet. This spacing ensures a higher quality quality result that is easier to peel .
You can read more about our artwork requirements at our website.
We provide digital templates for a variety of sticker sizes and shapes, and also offer template help if you'd rather just send us your image. No worries, we can even help you set up your custom cut paths.
We'll make setup easy and digital proofs are free with every order. We won't print until you're satisfied with your proof.
Below: Examples of kiss cut stickers: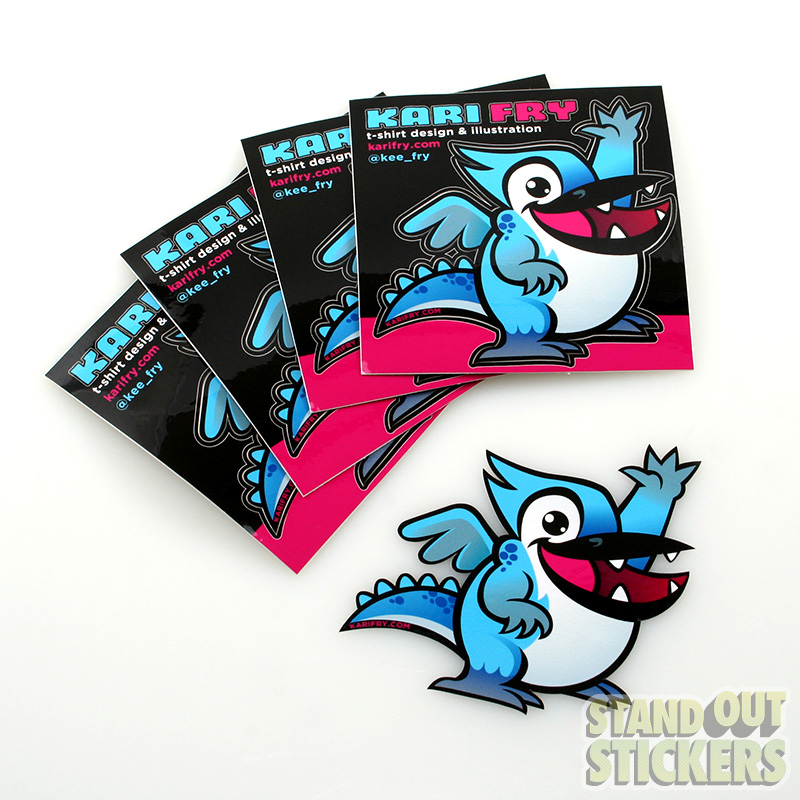 Above: Square Vinyl Sticker with a single Kiss Cut. Notice how the square sticker has an organic shape kiss cut that peels out. This allows the artist to include some business card style contact information but let the receiver peel out the artwork and place it anywhere without the text.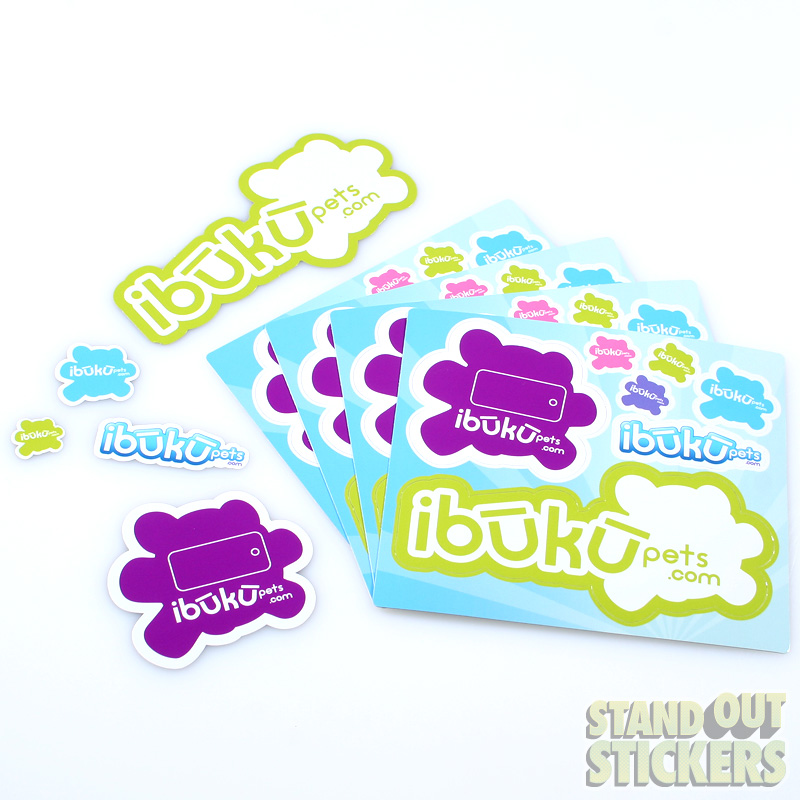 Above: Square Vinyl Sticker with 7 Kiss Cuts. This is commonly referred to as a "sticker sheet". Kiss cut sticker sheets can include uniform peel out shapes or unique shapes as seen above.
Above: Rectangle Vinyl Sticker with 4 Kiss Cuts. This Robot Envy sticker sheet has 4 unique peel out kiss cut shapes.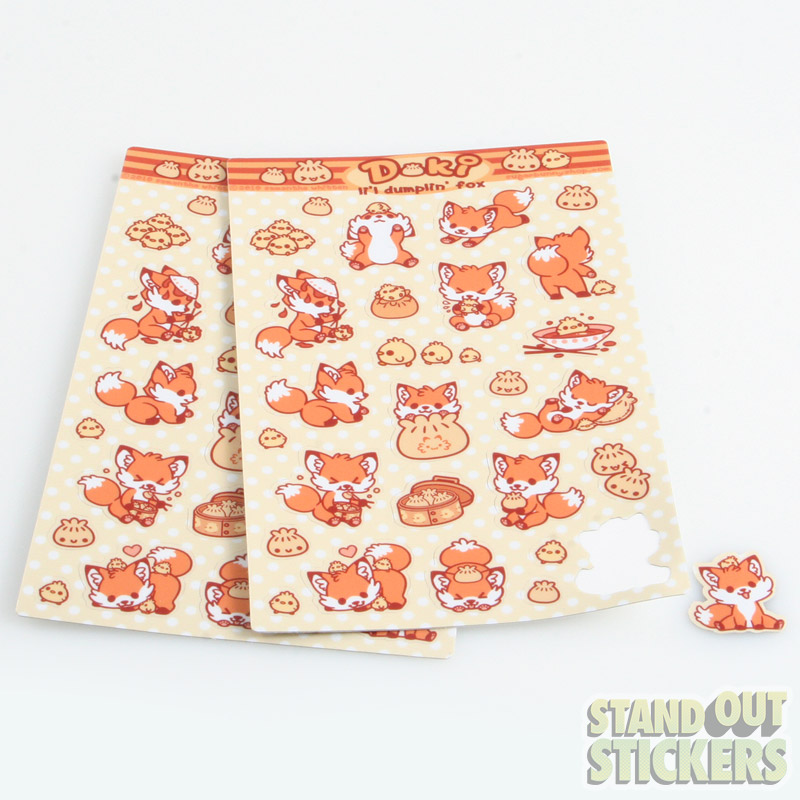 Above: Rectangle Vinyl Sticker with a whopping 27 Tiny Kiss Cuts (special order).
Hopefully the pictures of different sticker options helps bring a better understanding of the difference between die cut or kiss cut stickers. We hope this explanation will help you decide what you need when ordering your custom stickers or sheets of kiss cut stickers from StandOut Stickers!
All of our full color stickers are printed with the same manufacturing process. These are all high quality waterproof vinyl stickers printed with durable eco-solvent inks and coated with a UV-resistant laminate finish. You can choose between original high gloss or luxurious satin matte finish at no additional cost. Update: We also now offer a glitter finish on all of our custom stickers (including kiss cut sticker sheets!)
Our customer service is second to none and we offer free shipping on all orders shipped to the contiguous USA.
We hope you'll give us a shot. As our name implies, our high quality and attention to detail will make your stickers Stand Out!
Last Modified: July 29th, 2012