Kiss Cuts are cuts that go only through the vinyl. Making it possible to have multiple cuts on one sticker which appear to be die cut when they are applied to something.
Die Cuts are cuts that go through both the vinyl and sticker backing paper. These are a great way to help your brand StandOut.
In the photo below you'll notice that the left image is a kiss cut sticker which still has the rectangle backing behind it. However, once the sticker is removed from the backing it appears as if it were die cut. The image on the right shows a die cut that is around the image so there isn't excess material.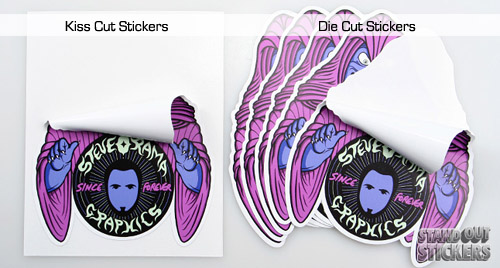 Example Image (1)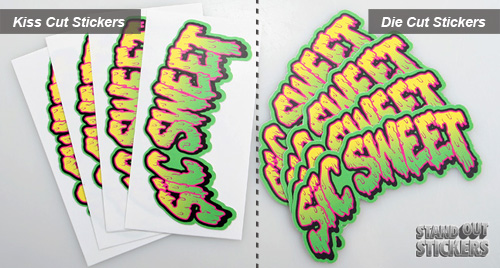 Example Image (2)
Here are a few examples that demonstrate how to get the most bang for your buck when printing your custom stickers with StandOut Stickers.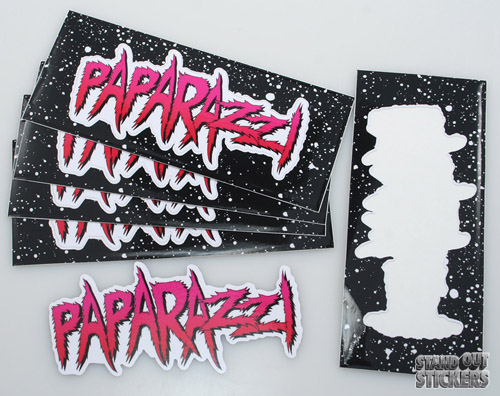 Show Above is a: 5″ x 2″ Rectangle Sticker with (1) Kiss Cut.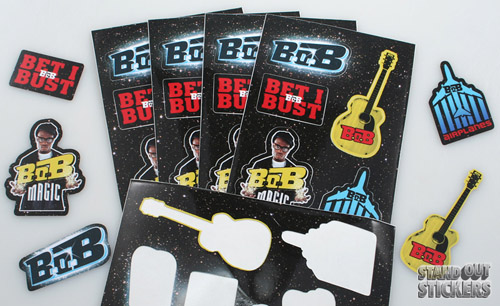 Shown Above is a: 5″ x 3″ Rectangle Sticker with (5) Kiss Cuts.
The possibilities are endless! Each sticker option has a unique way to help promote your brand. If you have any questions just give us a call and we'll help you make the best choice. (877) 449 – 7703
Here is a recent Die Cut Sticker we did for a customer.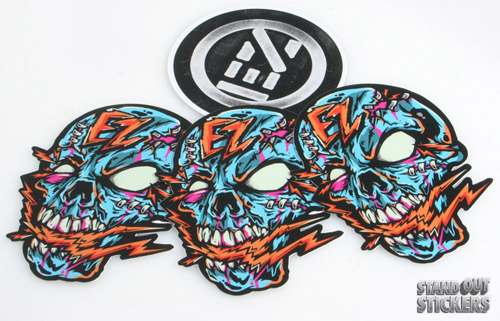 Shown Above is a: 5″ x 3″ Die Cut Sticker with a 3″ Circle sticker shown too.
Last Modified: May 10th, 2011