StandOut Stickers is proud to announce a sponsorship of Expedition X Off-Road!
Expedition X Off-Road, or EXO has been guiding adventurous Ford Raptor drivers through Baja excursions for years and we are pleased to provide them with a variety of custom sticker placards, cut vinyl decals, and sticker design services.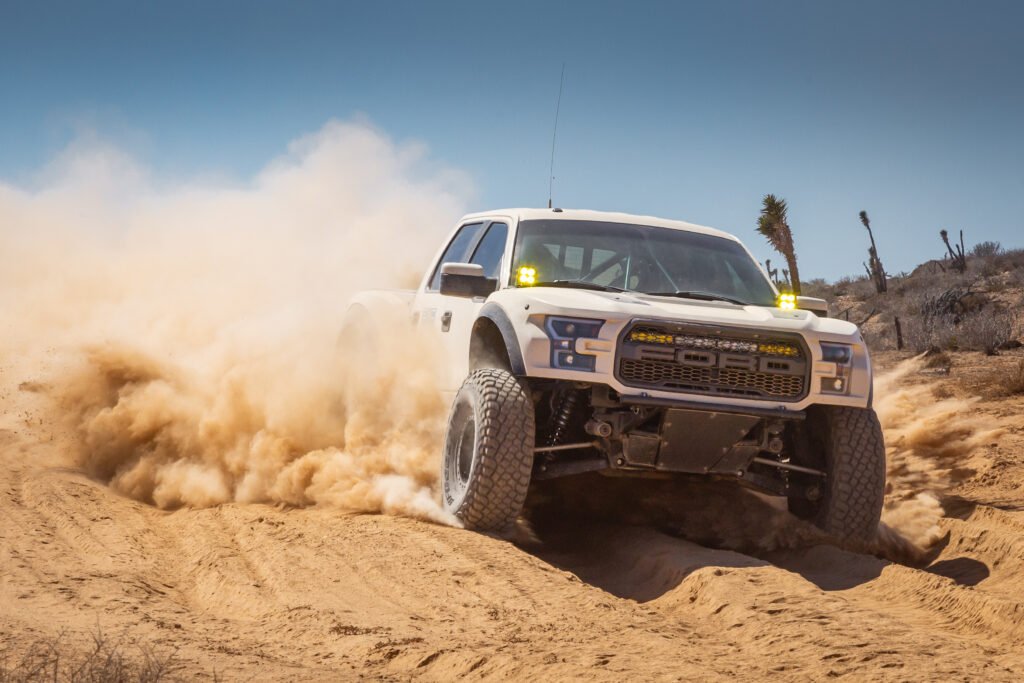 Photo courtesy of Expedition X Off-Road
Expedition X Off-Road stickers and decals are regularly exposed to extreme heat, rain, dust, dirt and debris. EXO trusts StandOut Stickers to provide durable, high quality products that stand up to the elements.
If you're an off-road enthusiast looking for a unique vacation idea, check out EXO's instagram and website to learn more about how to join them on a future outing!
They offer offer fast paced off-road expeditions as well as overland camping trips on the Baja California peninsula all year long.
These large placard stickers adorn every participant truck with a unique number so the group can easily identify other drivers.
Here is an example of a recent placard sticker for Expedition X Off-Road: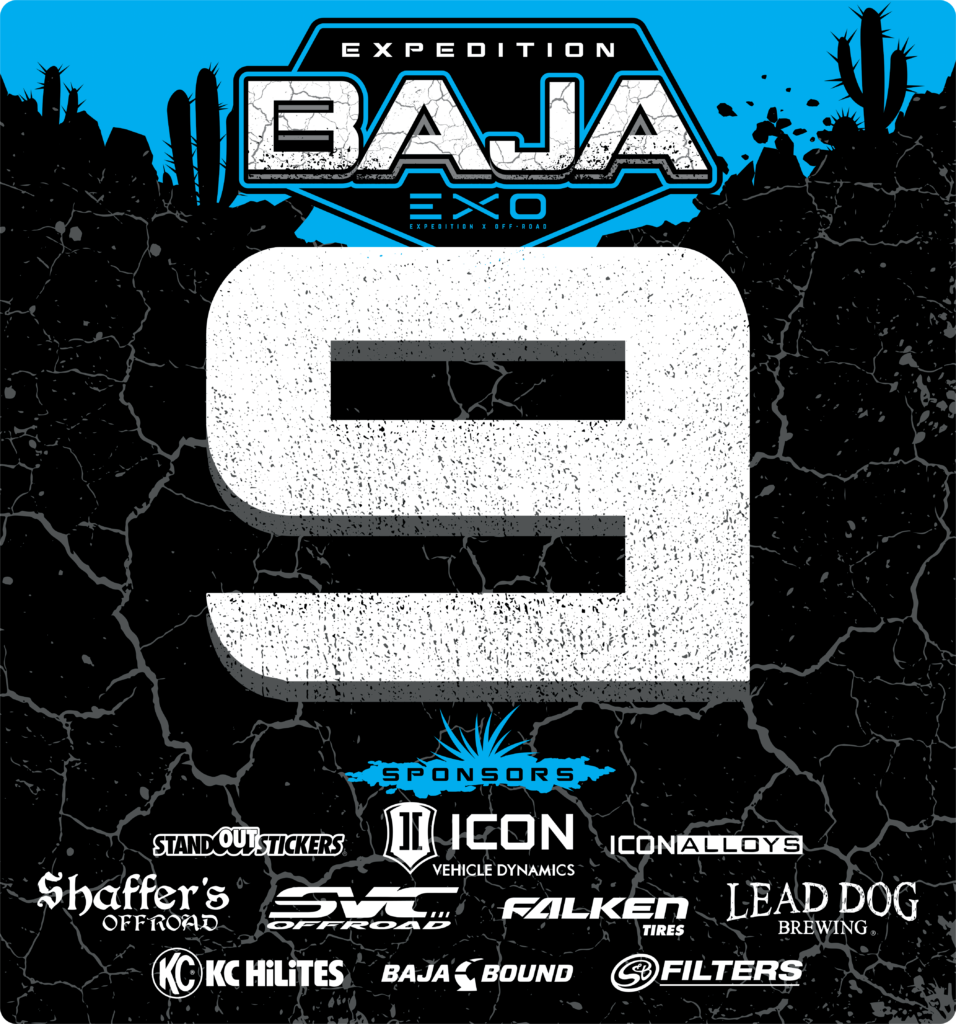 We have actually sponsored EXO since 2019! Since then, many other off-roading enthusiasts have turned to StandOut Stickers for high quality stickers and decals that offer extreme performance.
It's not just stickers and decals! We've printed a variety of custom merch for our sponsored friends, including these die cut fridge magnets: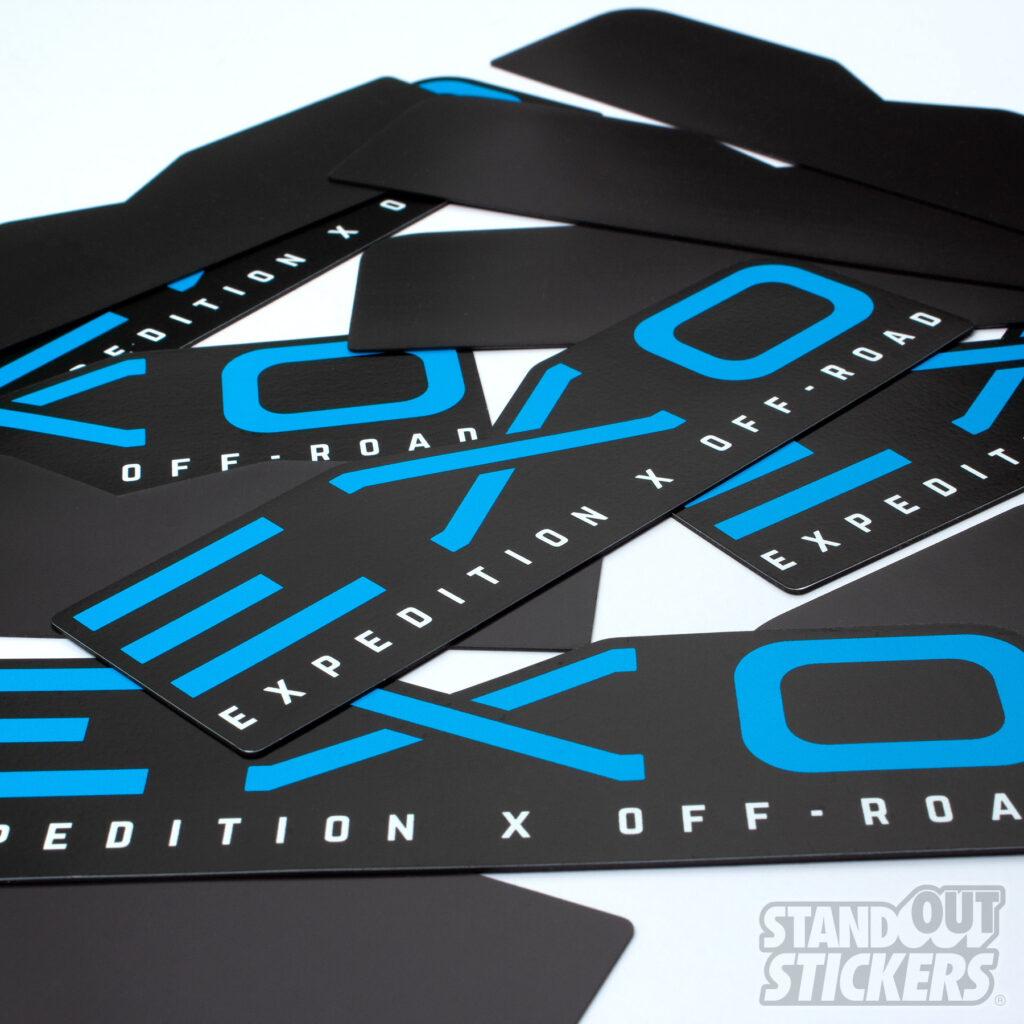 The image above is a sample photo of die cut fridge magnets featuring the EXO logo we recently printed for participants.
If you're in a similar recreational automotive industry we implore you to try StandOut Stickers and see how our quality and service is second to none.
Last Modified: February 2nd, 2021