Construction Trailer Custom Graphics
We recently helped out a local construction shop with a custom decal design and installation on their new trailer.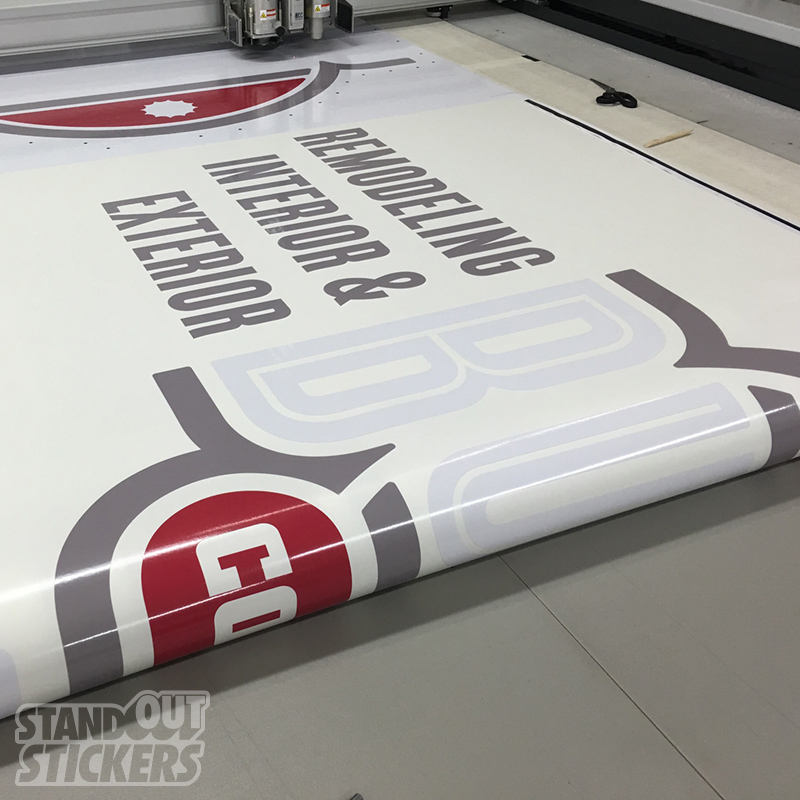 Rather than creating a large cut vinyl decal, we printed the design as a full color sticker and prepared it like a cut vinyl decal. This allowed us to match colors exactly while still having the same look of a cut vinyl decal.
Our weather-resistant custom stickers are perfect for outdoor applications like this construction trailer.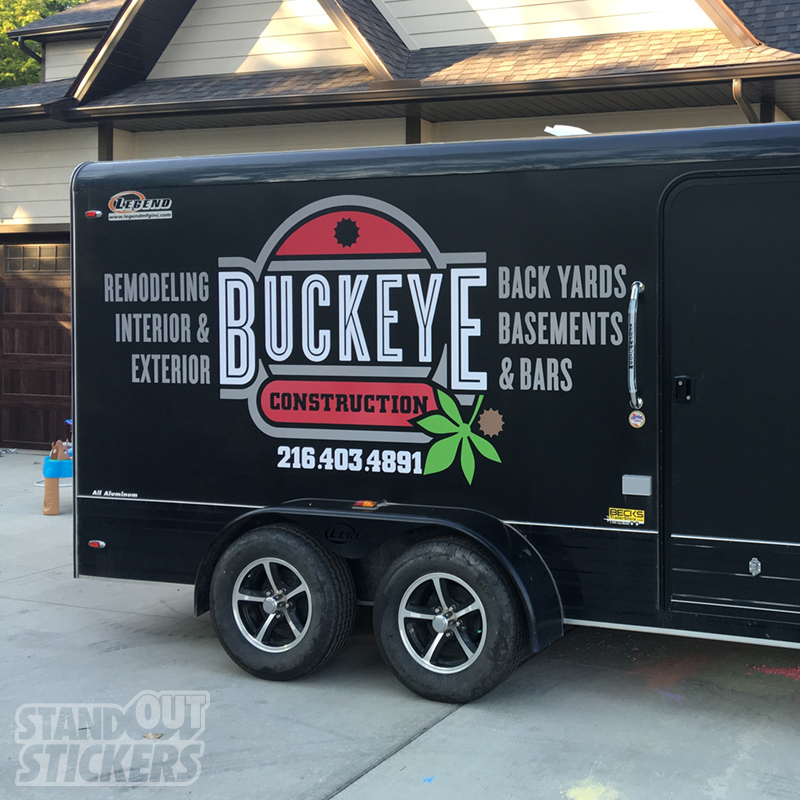 Unique Project: Custom Sticker Pack in a Nintendo Game Box!
This incredible package is a labor of love by 8-Bit Zombie. The package design includes a custom game box, game cartridge label, instruction booklet folder, and 8 custom sticker sheets. PureButtons / StandOut Stickers printed everything! We worked with 8-Bit Zombie to produce these limited run packs and we're thrilled with the final product.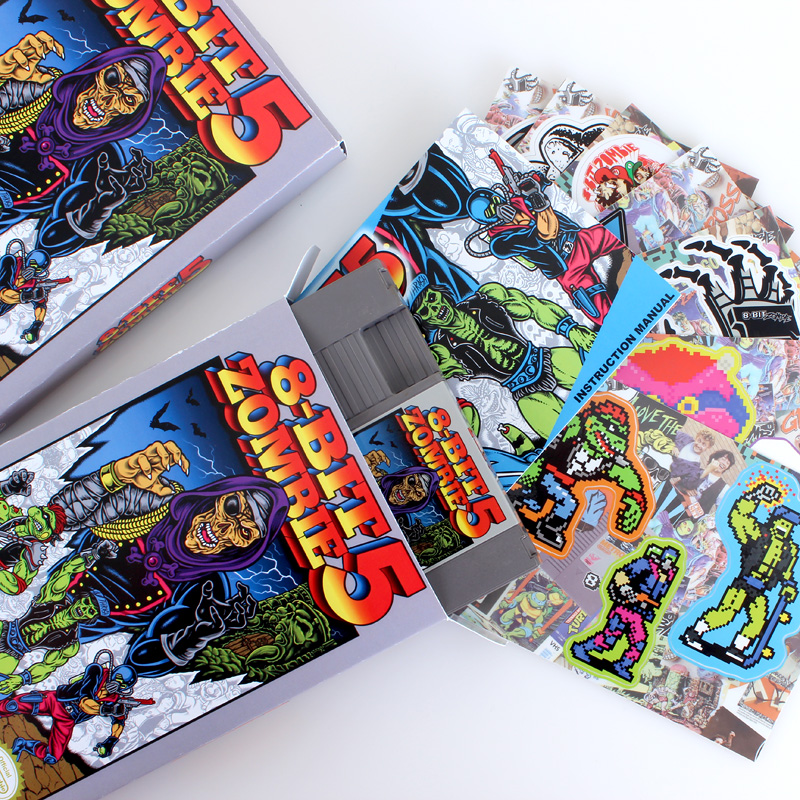 Call 800-710-2030