Every now and then we are able to contribute to unique projects that involve off-menu products, or unique design, printing, or cutting requests by customers. We are back with another wall graphic job for our favorite local car dealership.
Montrose Ford of Fairlawn, OH had us back to give their conference room a makeover. We created wall decal graphics similar to the designs we printed for their automotive showroom earlier this year. To see more photos and details of that project, read more about our Massive Custom Wall Graphic! Wall Decal Design & Installation for Montrose Ford
This conference room is now decked out in incredible Ford Bronco graphics printed on our stucco texturized wall graphic material. The design, printing, and installation process was similar to the first wall decal installation, but on a smaller format. You can read in great detail about the steps used to produce a project like this in the link above.
Take a look at the full graphic and then the installed wall decal version below:

Above is the flat proof of the custom wall decal design. Below, you'll see the installed decal.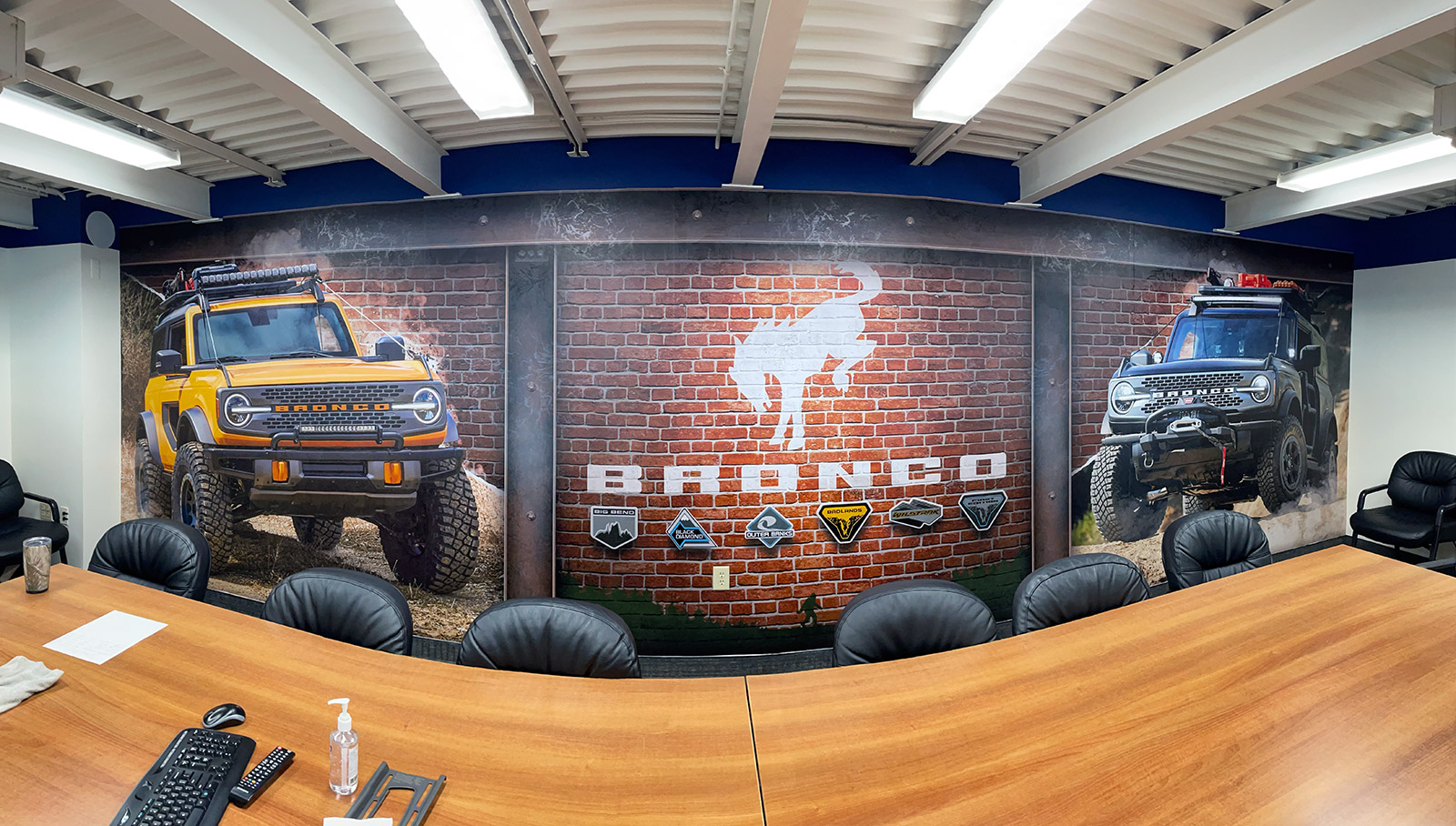 We think it turned out great! This custom conference room wall decal was produced by Rival Wraps and installed by our friends at Apex Signworks
Last Modified: September 14th, 2021