We recently got an opportunity to add a little customization to a local police department's exercise room. The Hinckley Ohio Police Department is just a few minutes down the road from our new Brunswick, OH headquarters. We printed a large shield-shaped logo on special wall graphic material that is created precisely for cinderblock walls.
The installation process was relatively easy. First we chose a spot, then lined up the decal and made sure it was level. Next, the decal was installed like any sticker would be, but after applying the decal we hit the graphic with a heat gun which allows it to shrink into the pores of the cinderblock. When it's done, it almost looks like a painted-on part of the wall!
We're happy to lend a hand to local law enforcement in any way we can. Thanks to the Hinckley Police Department for having us.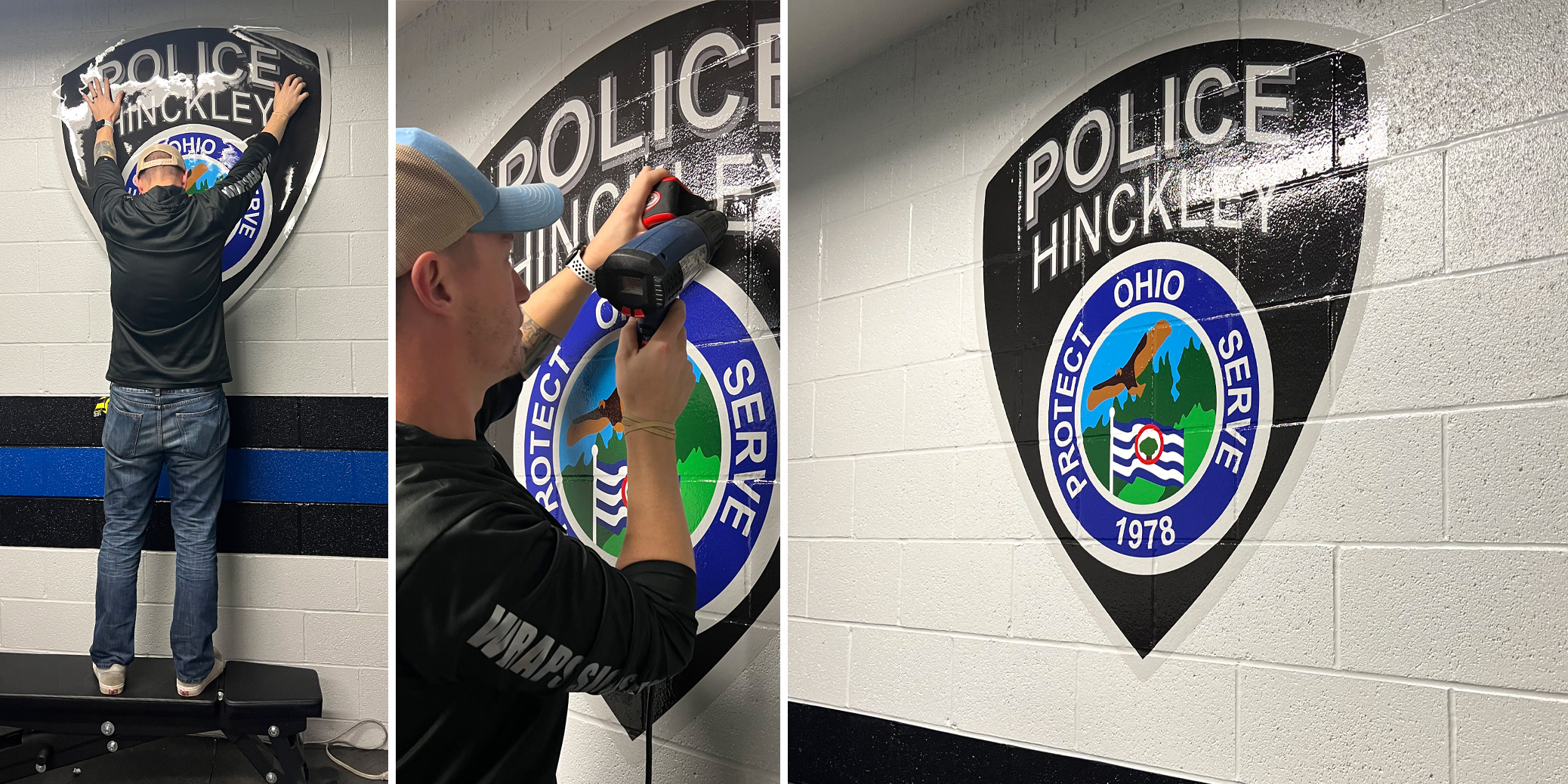 Last Modified: December 5th, 2022