A friend of ours is getting ready to hit the slopes in Colorado and wanted to rehab an old snowboard. We printed some of our custom vinyl stickers with a cool patriotic design and he was able to apply it to the board with professional results!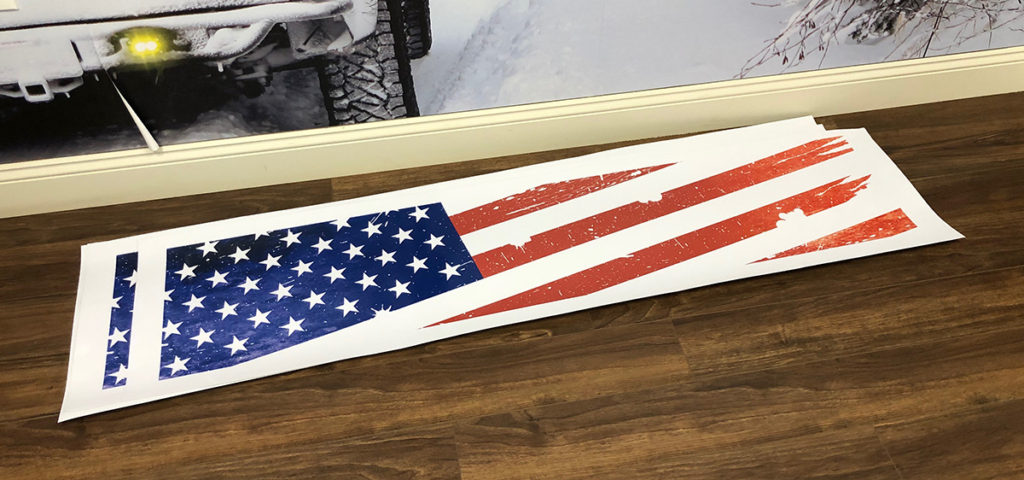 First, we printed a patriotic snowboard sticker design on our weatherproof vinyl at a general size needed to fill the board. Our full color stickers are coated with a high gloss laminate that protects the vivid colors from the elements and UV rays. We also offer a silky smooth matte finish which offers similar weather protection.
Then, the existing stickers were removed and the board was sanded and cleaned for maximum adhesion.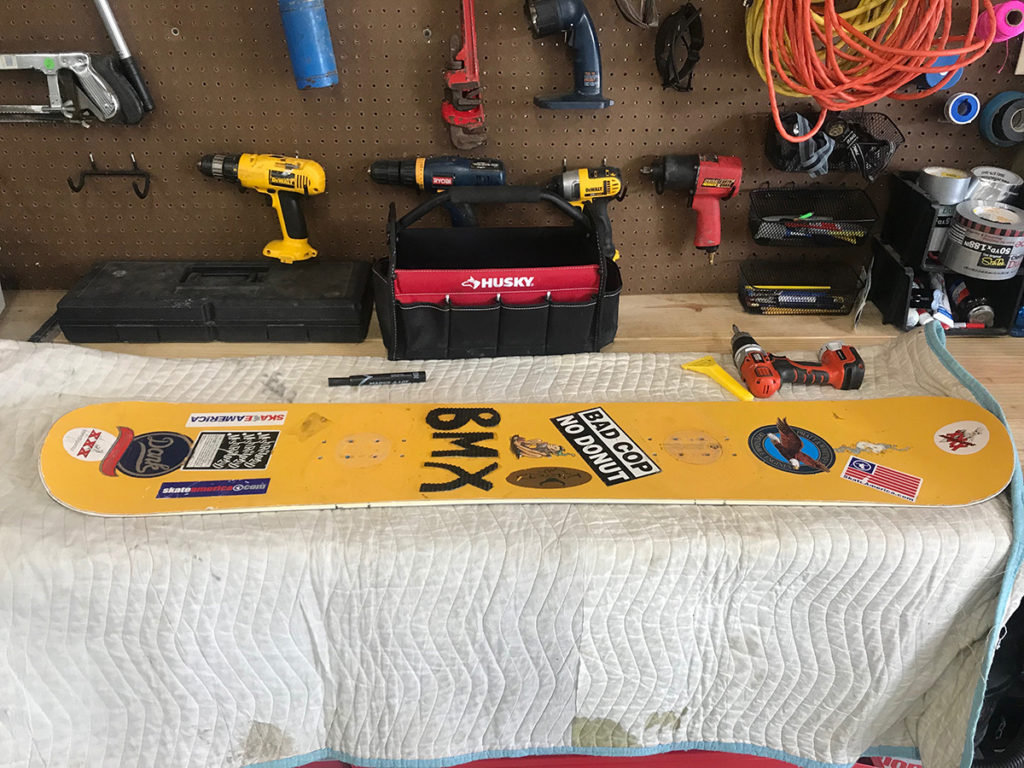 A prepped and clean board is now ready for application of the custom sticker material. The custom printed stickers were hand cut to fit the contours of the board.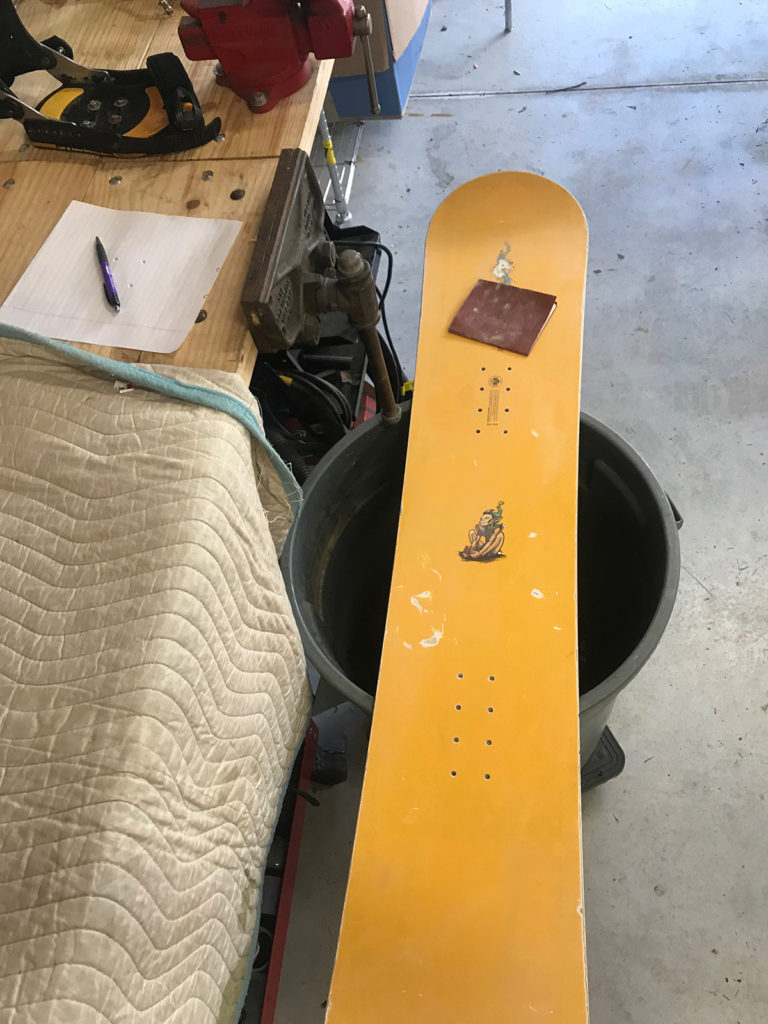 This snowboard is ready to go! Our weatherproof vinyl stickers have seen sun, rain, shine and snow! They've even survived the inside of a dishwasher when applied to stainless steel drink tumblers and water bottles! Try our custom stickers today and let us know if you have a unique project of your own in mind!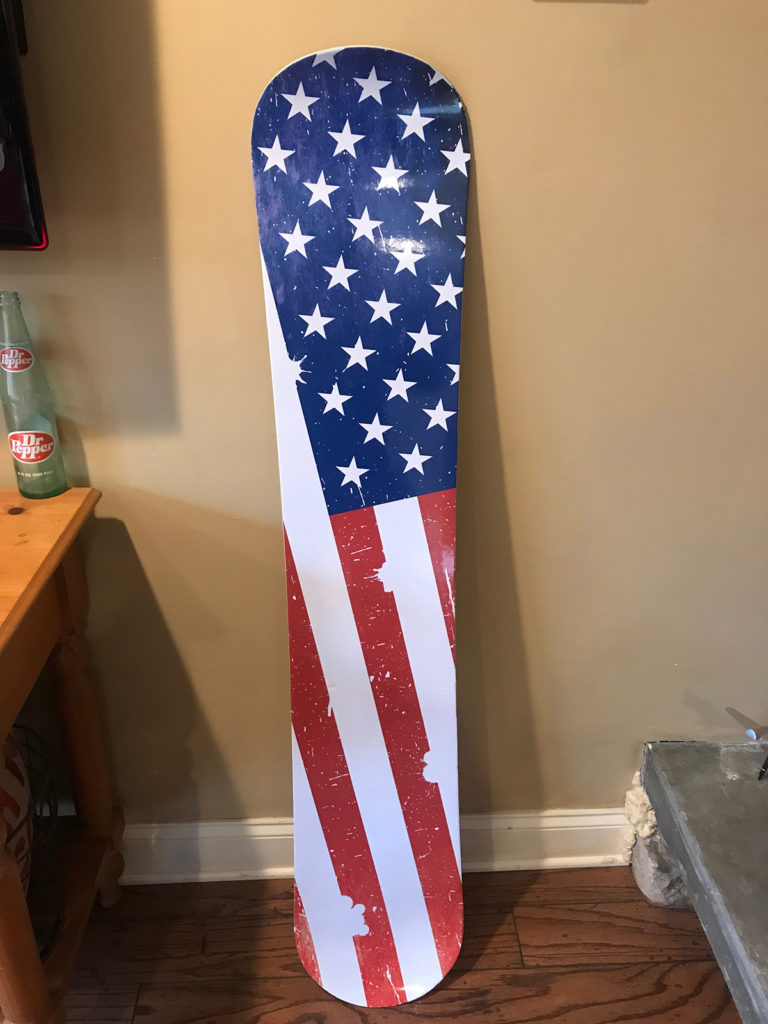 Of course, this kind of sticker application is not guaranteed by our 5 year fade-free outdoor exposure durability claim, (See: Sticker FAQ > Vinyl Sticker Material Details) but we wanted to share just how diverse some of our custom sticker applications can be!
Last Modified: March 18th, 2019