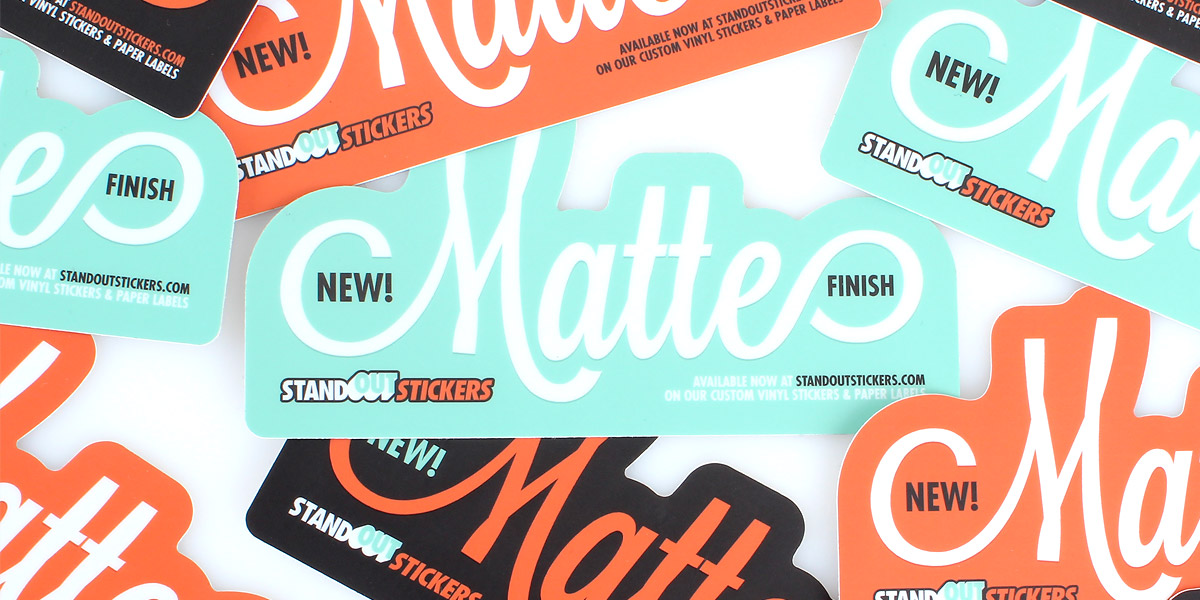 Our NEW silky Matte Finish gives your custom stickers a smooth low-luster finish. Now when ordering stickers at StandOut Stickers you can choose from our Original Gloss or Matte Finish at no additional cost!

Matte finish stickers offer the same weather-resistant finish and are printed on the same heavy-duty vinyl material.
Order matte custom stickers for as low as $25 for 75 custom matte stickers.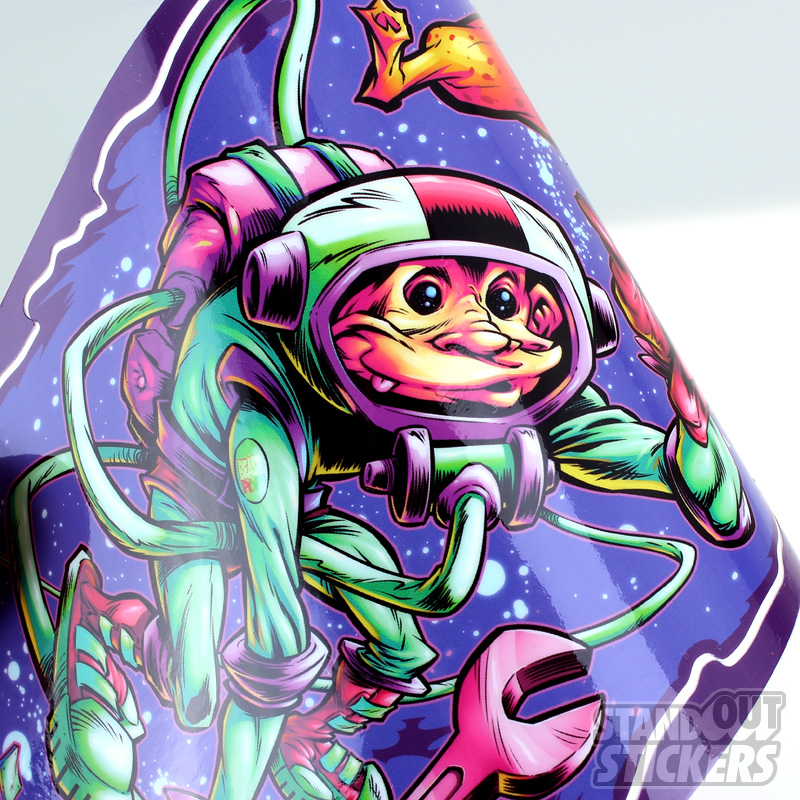 Our Original Gloss Finish makes colors pop.
Now you have two finishing options when ordering custom stickers from StandOut Stickers. Our Original Gloss finish is shiny and makes colors really pop!
Matte Finish offers subtle class.
Both Original Gloss and our Matte Finish offer weather resistance on our heavy duty vinyl stickers. While Gloss is more shiny and bold, our new matte finish offers a subtle classiness that is an appealing alternative.
Perfect for labels, artists, designers, and those looking to StandOut from the rest.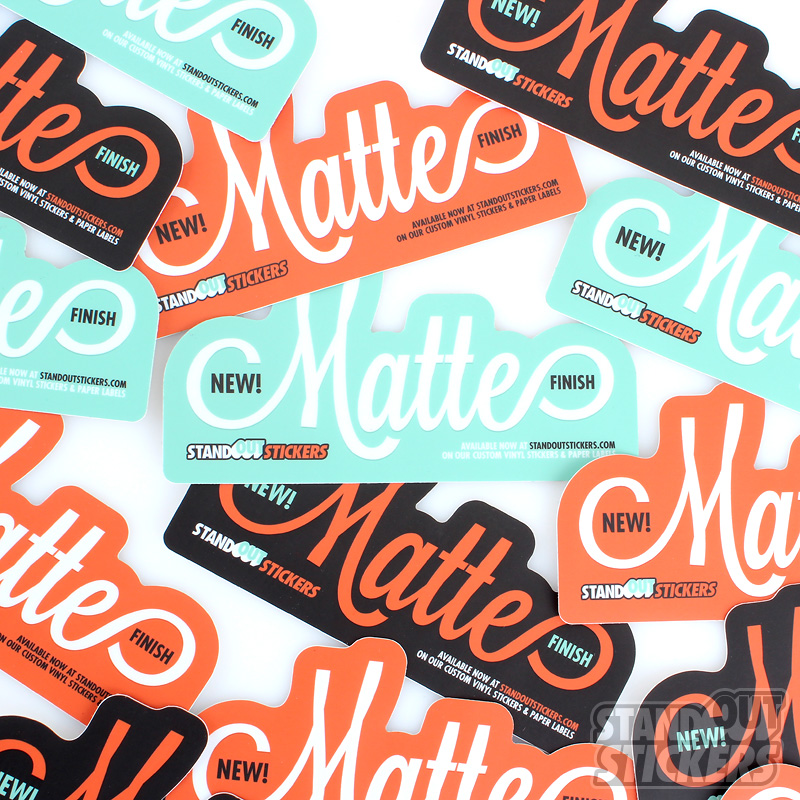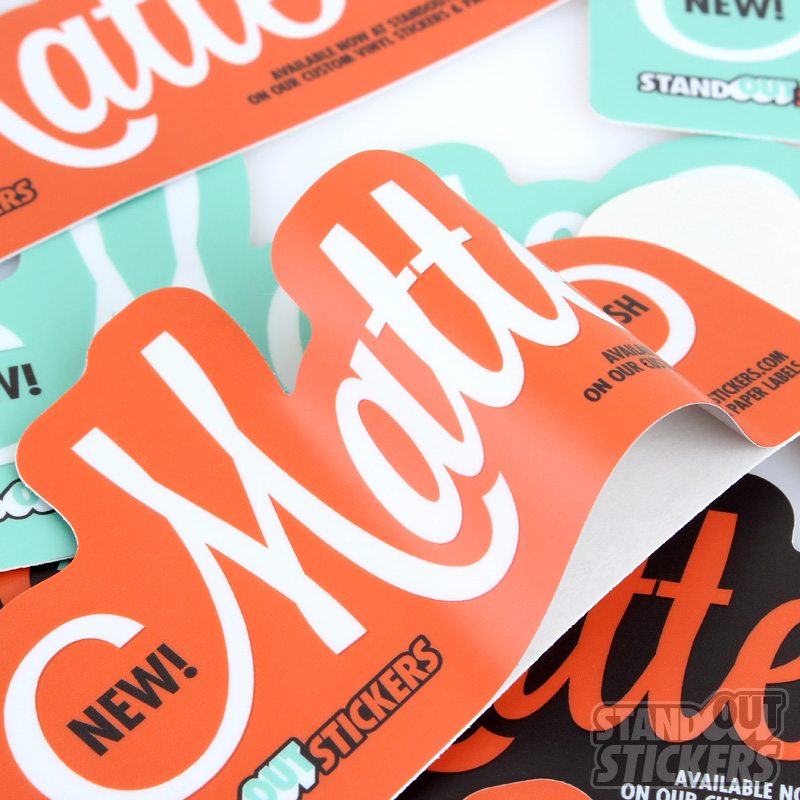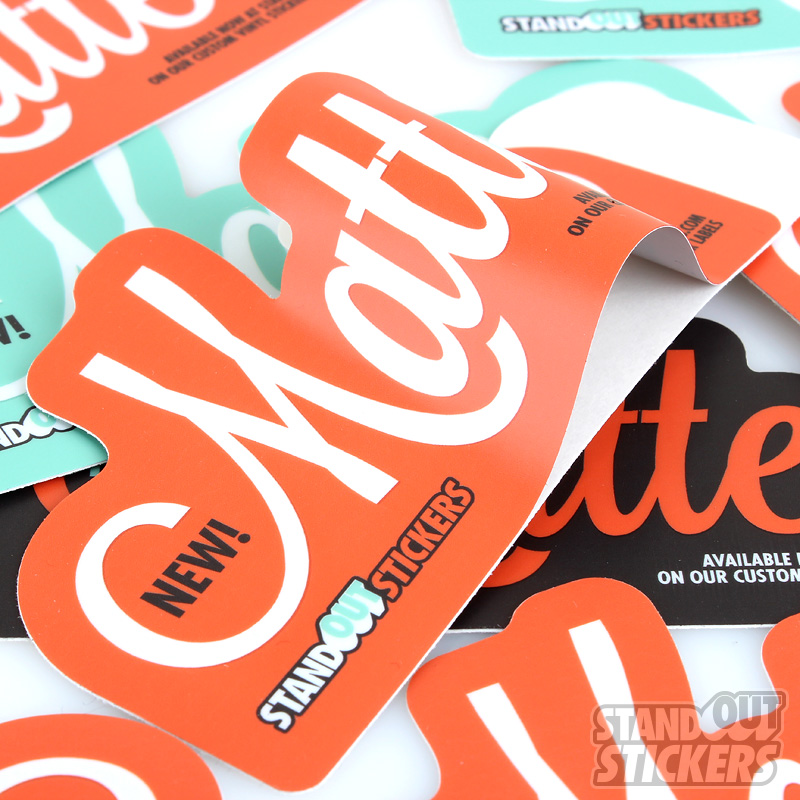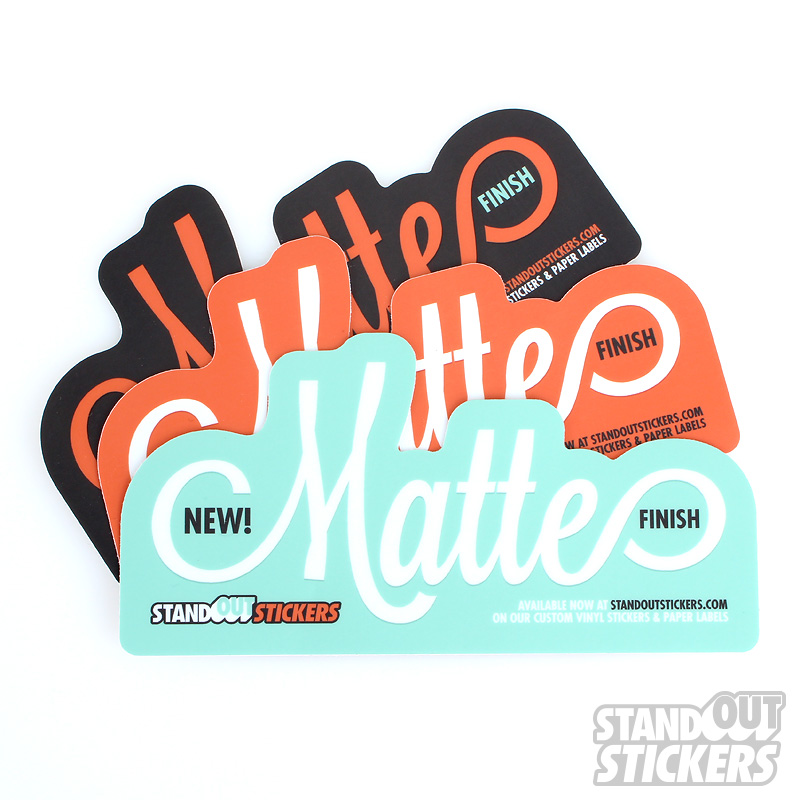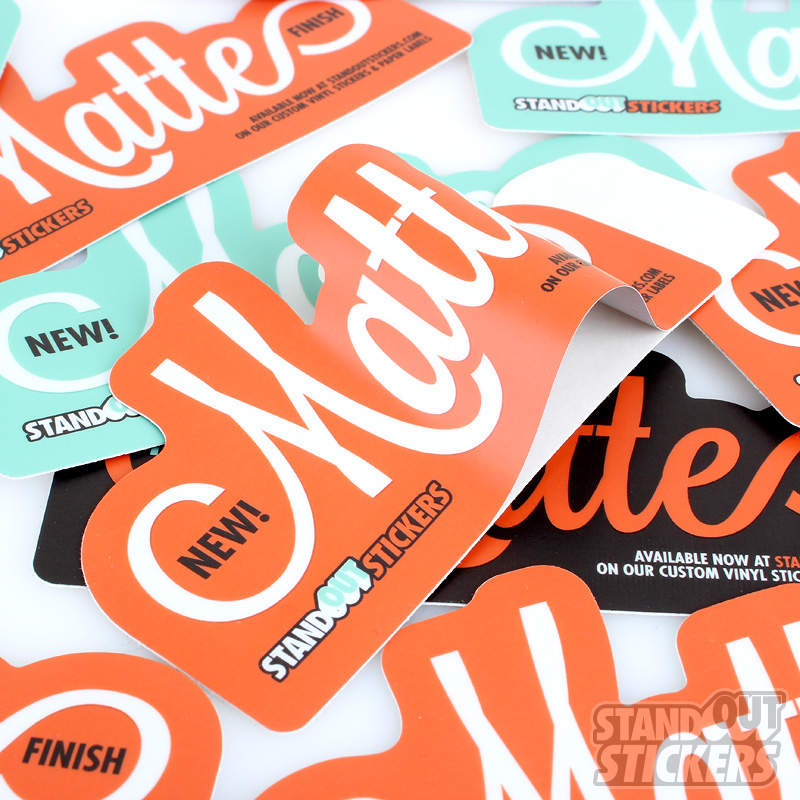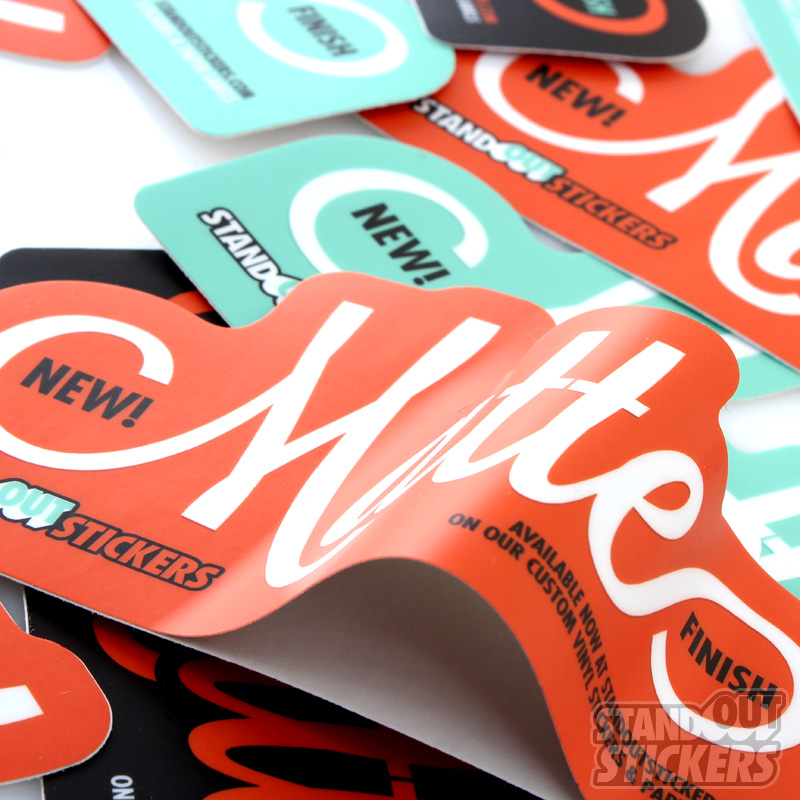 Last Modified: July 6th, 2015