Check out these fantastic, detailed custom vinyl stickers we made for Seppuku Tattoo in Bloomingdale, NJ.
If you're in the area, head on in and get an expertly-designed and illustrated custom Tattoo!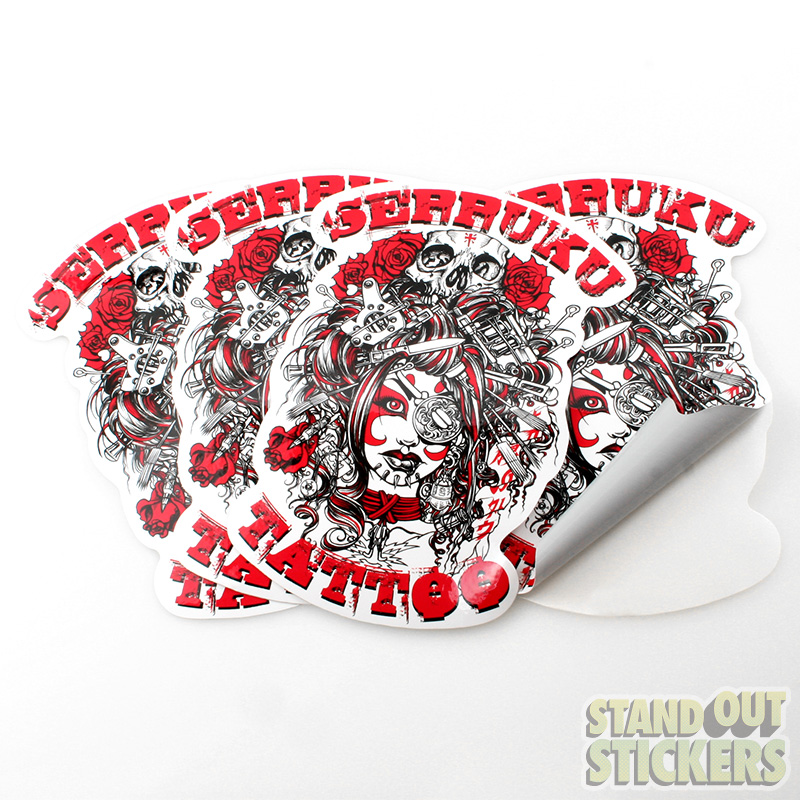 This closeup shot shows our high-quality, thick and opaque sticker material. This sticker features a lot of great detail that our cutting-edge printers handle with ease.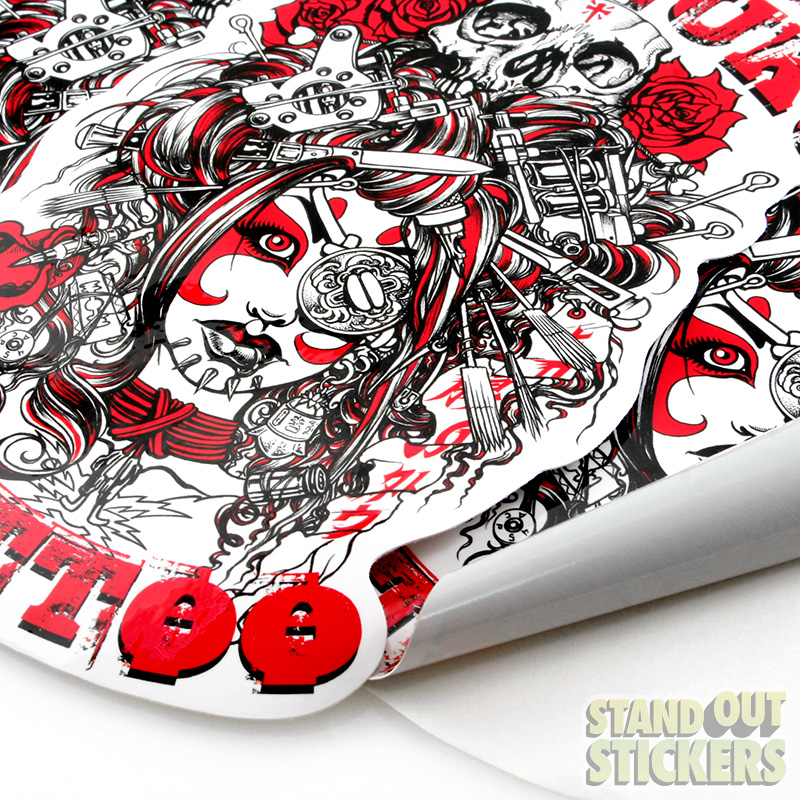 Last Modified: August 6th, 2012