We make it so easy to design custom stickers online with our free customizer tool! Simply choose a standard sticker shape, then pick your quantity and size. Next choose our CUSTOMIZER TOOL option instead of uploading your artwork file.
In our customizer tool you can add, resize and position your artwork, photo or logo. Customize colors, text, and choose from a variety of free design assets to create a completely unique custom sticker design right in your browser.
This week you can take 20% OFF all standard shape stickers designed online with code CUSTOM20
Standard shape stickers are: Circle Stickers, Square Stickers, Oval Stickers, & Rectangle Stickers.
They can all be designed online and you'll get an instant digital proof when you do! Give it a shot and see what you can create!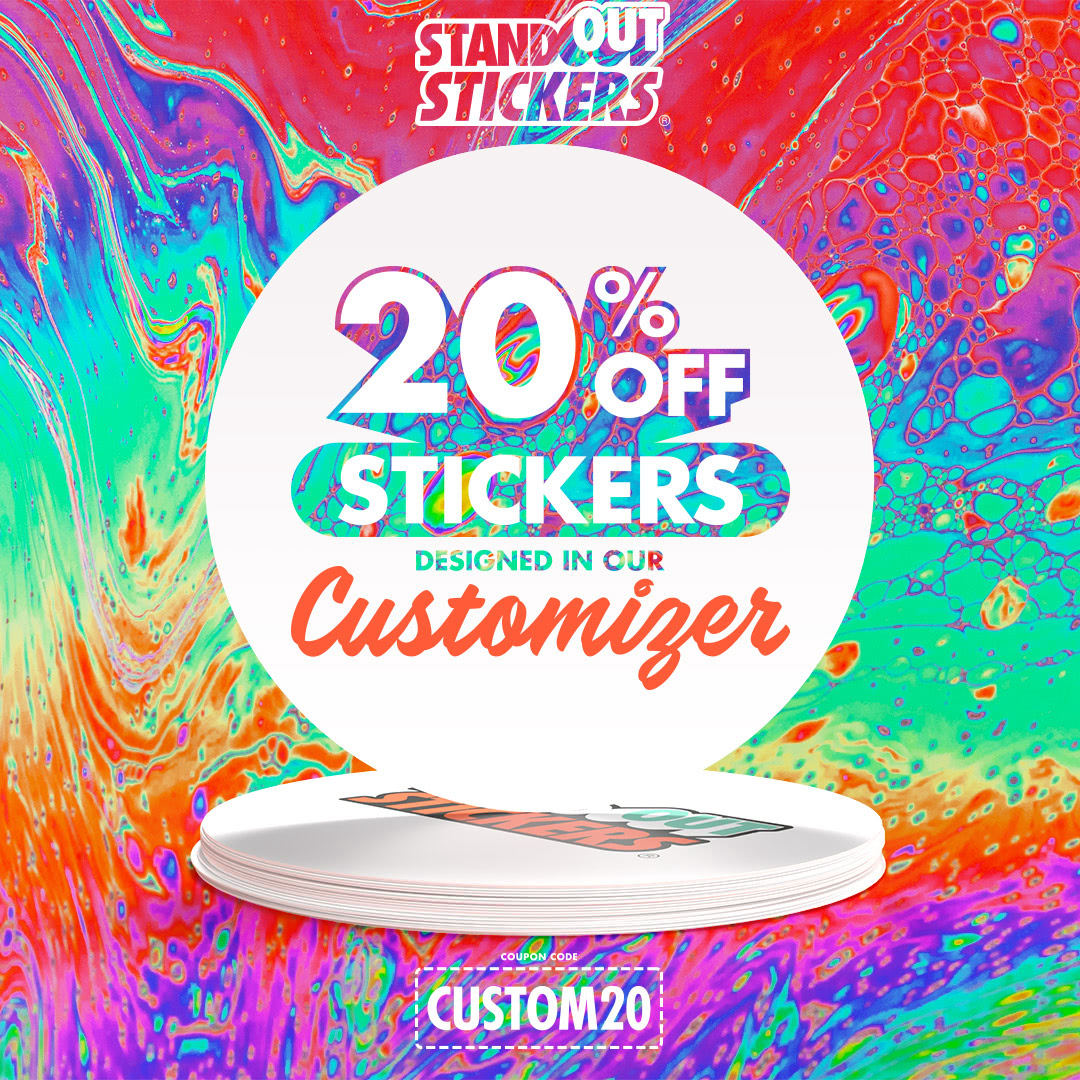 Last Modified: April 18th, 2022