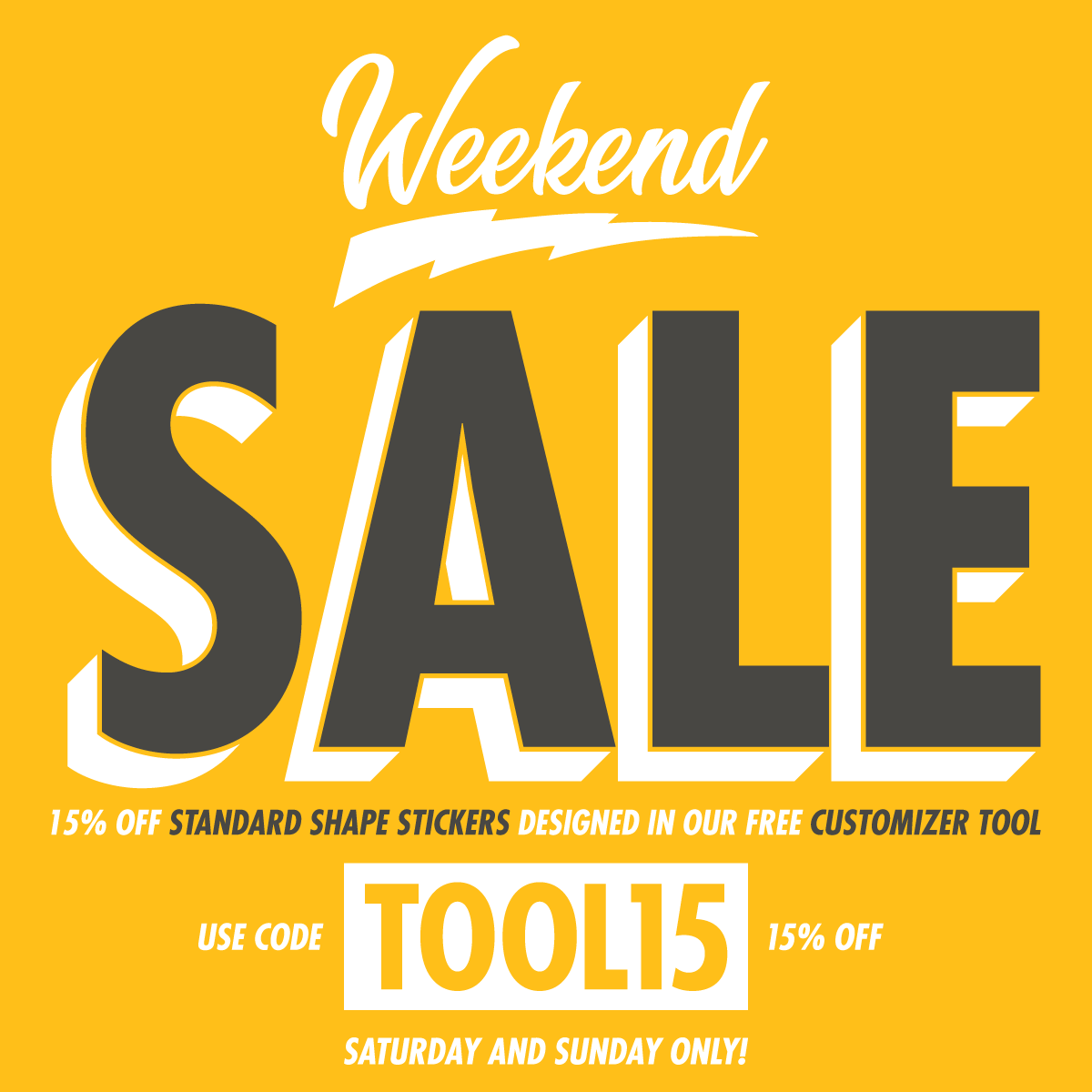 Try our free customizer tool to design standard shape custom stickers. If you do, you can use code TOOL15 and take 15% OFF your order.
You'll also get a FREE instant digital proof when you use our customizer tool.
This offer is only available Saturday & Sunday September 8th and 9th!
Last Modified: September 8th, 2018