Take a look at this magnetic beauty! We recently whipped up some kitchen conversion magnets with a bold and easy to read design. These flex magnets measure 4.25″x3″ and are rectangular in shape with rounded corners.
Our flexible magnets are perfect for kitchens because they'll stick to the sides of most refrigerators and even some dishwashers. They're printed with durable eco solvent inks which means the colors won't run or fade and they're water resistant! Many customers like to use affordable flex magnets like this for things like listing important phone numbers, school directories, logo magnets, business card magnets and more.
For a limited time, you can get one of these kitchen measurement conversion magnets free in any order.
Our minimum for flex magnets is just 25 pieces, but you can save BIG with our generous bulk magnet discounts. The more magnets you order, the more you save!
You might like to know that our flexible magnets are printed at StandOut Stickers in Brunswick, OH, USA on material that is also made in Ohio. Talk about keeping it local! Our custom fridge magnets are made in USA through and through.
We've also added this measurement design to the assets in our free online customizer tool so you can create custom magnets with any kind of personalized design!
You can find it when you enter the art tool and choose Clip Art Gallery > Infographics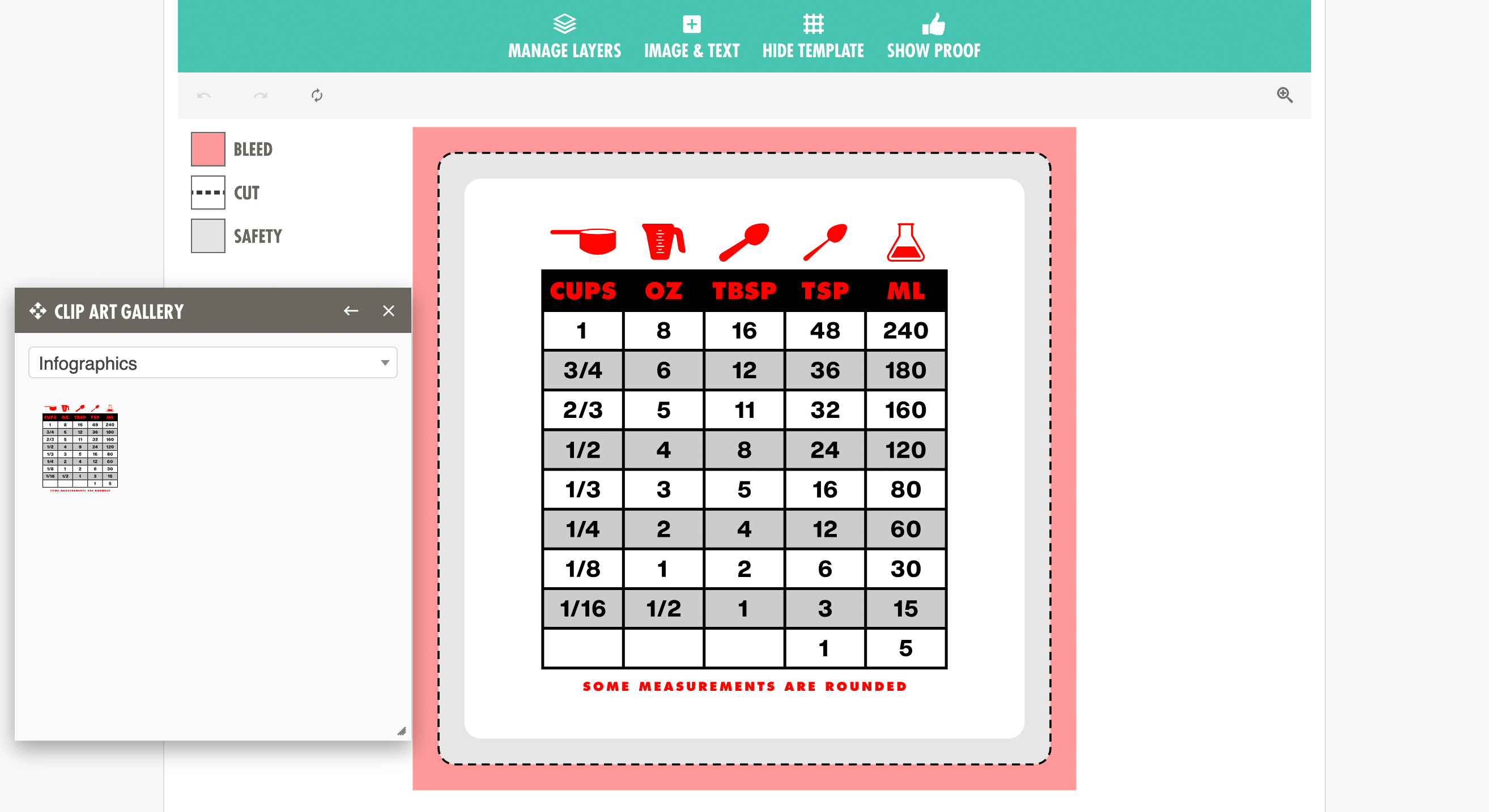 We've added the ability to customize the colors of the kitchen conversion table so it will match your logo or whatever background you add to the design when you create a custom magnet in our online tool.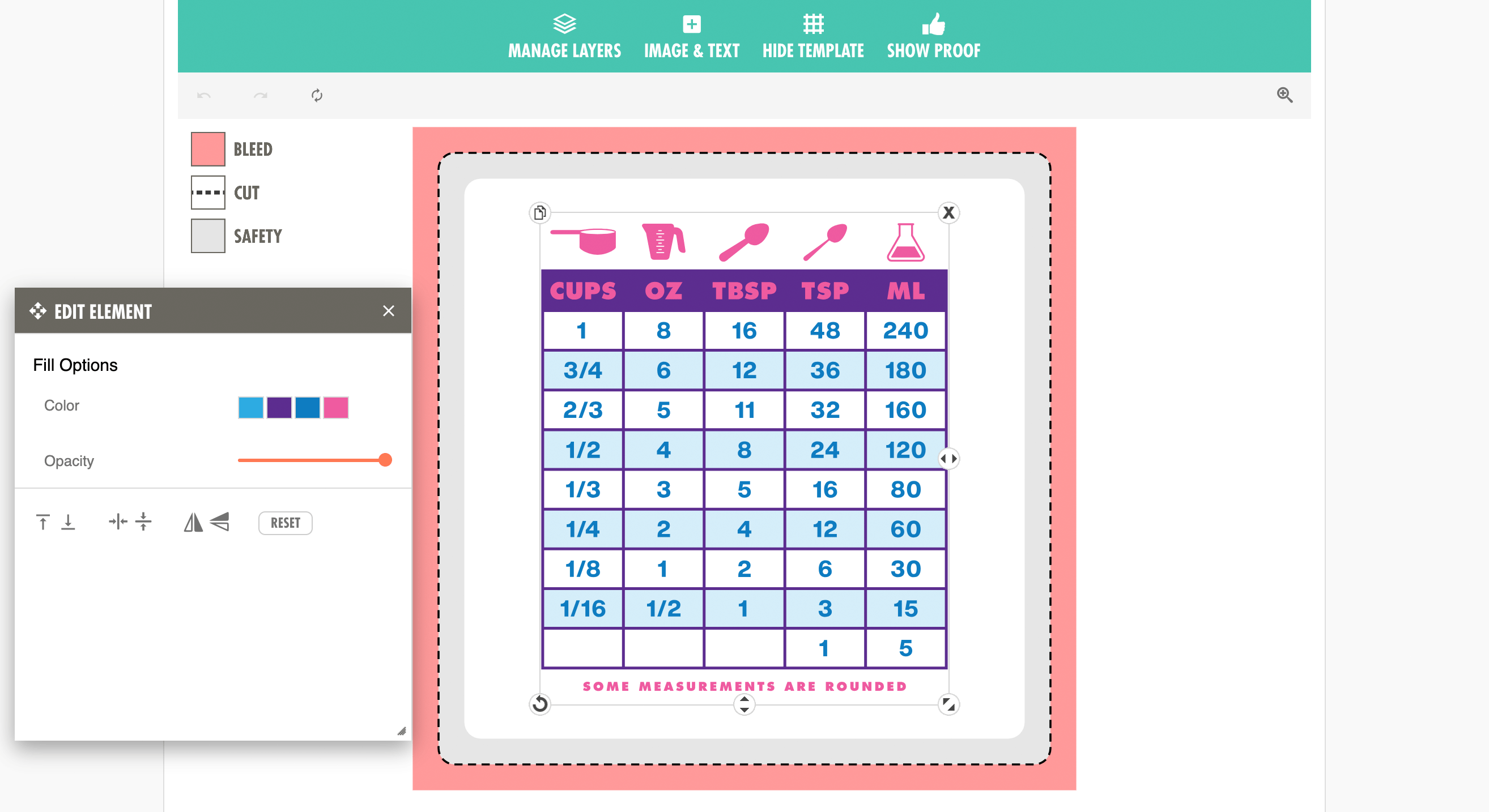 Try creating your own kitchen conversion magnets today! Or stop by StandOut Stickers in Brunswick, OH during office hours and we'll gladly give you one of the magnets pictured above while supplies last.
Last Modified: August 24th, 2023