Wow! Lately we've seen quite an increase in orders of our custom flexible magnets, so I thought we'd take a moment to go behind-the-scenes! Let's look at a few orders in production and talk a little about our magnetic material and a few of the customers who are ordering this product.
First things first! Our durable and flexible magnetic material is made in USA. But that's not all. It's actually made in Ohio! How cool is that? These flexible fridge magnets are manufactured, printed, cut and shipped to you from the same state! Talk about keeping it local, and keeping your supply chain transparent!
It seems as though a lot of people have been noticing our incredible pricing on these custom magnets. Die cut magnets have an incredibly low 25 piece minimum starting at just $20. And standard shaped flex magnets are even a little cheaper at just over 19 bucks. Standard shapes are square, rectangle, circle and oval magnets.
We can cut your magnets in any size or shape, but our standard shapes can be designed in our easy online tool which makes ordering a breeze. You'll get an instant digital proof to approve before you checkout. This helps you get your magnets in hand fast!
How are customers using these flexible magnets? Easy! Here are some of the uses we've seen come through in recent weeks: save the date magnets, school magnets (both promotional and informational), event magnets like the Guac-OFF seen below, photo magnets, charity magnets, souvenir magnets, magnetic business cards and so many more.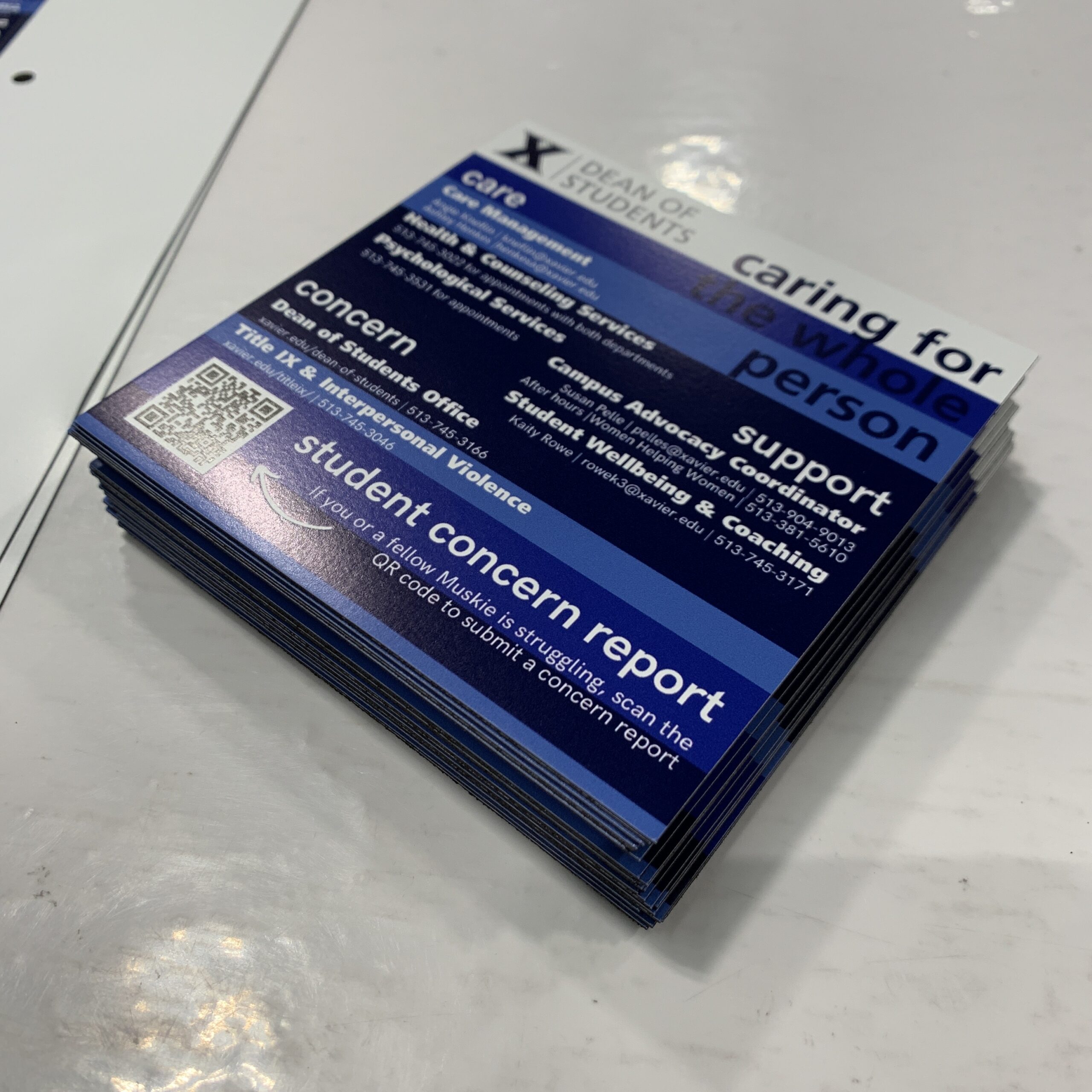 Behind the scenes: I caught these flexible magnetic sheets in production before they shipped to Xavier university. The school has produced an informational fridge magnet in a square shape. It includes several numbers and emails for support offices to ensure students are healthy and safe.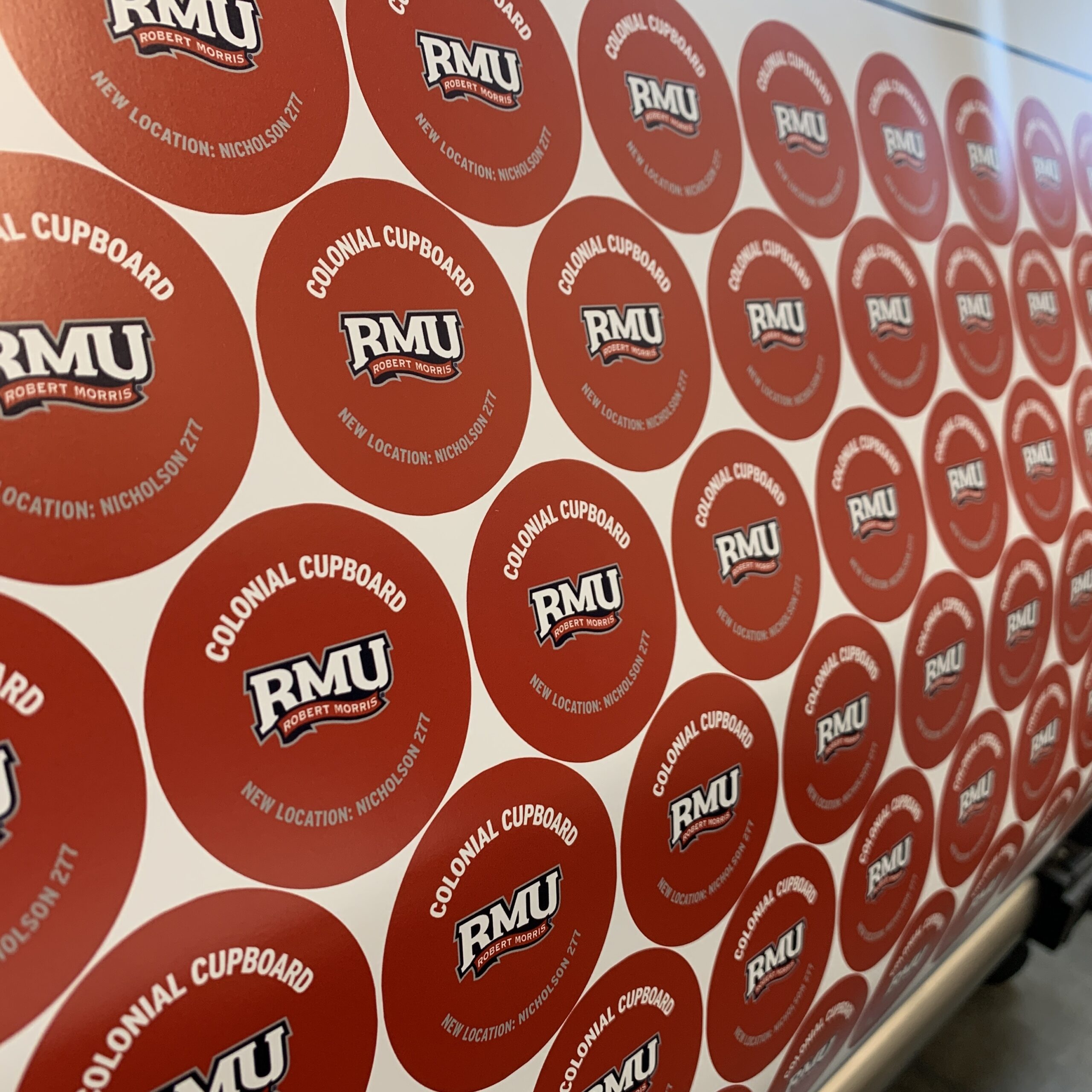 Another production shot, this time of round magnets in production for Robert Morris University. These magnets are promoting their Colonial Cupboard which is a free student food pantry. What a great idea!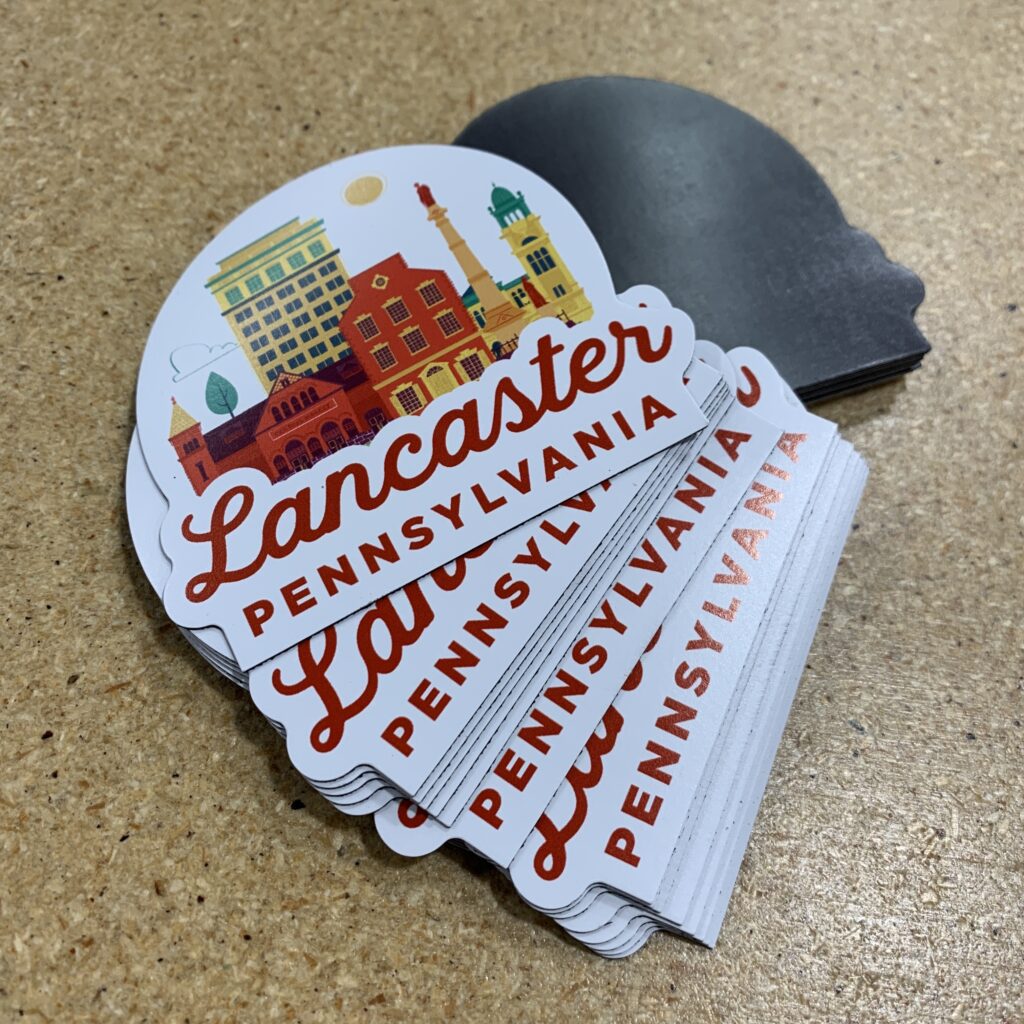 Over at Pure Buttons (our other company) we print a lot of souvenir magnets like you find in gift shops all over the world, but StandOut Stickers' die cut, flexible magnets can serve as an attractive and even more affordable souvenir magnet solution. Just like the beauties for Lancaster Pennsylvania seen above. I just found these magnets waiting to be shrink wrapped and shipped to our customer in Lancaster earlier this morning. Luckily they don't have far to travel from our shop in Brunswick, Ohio.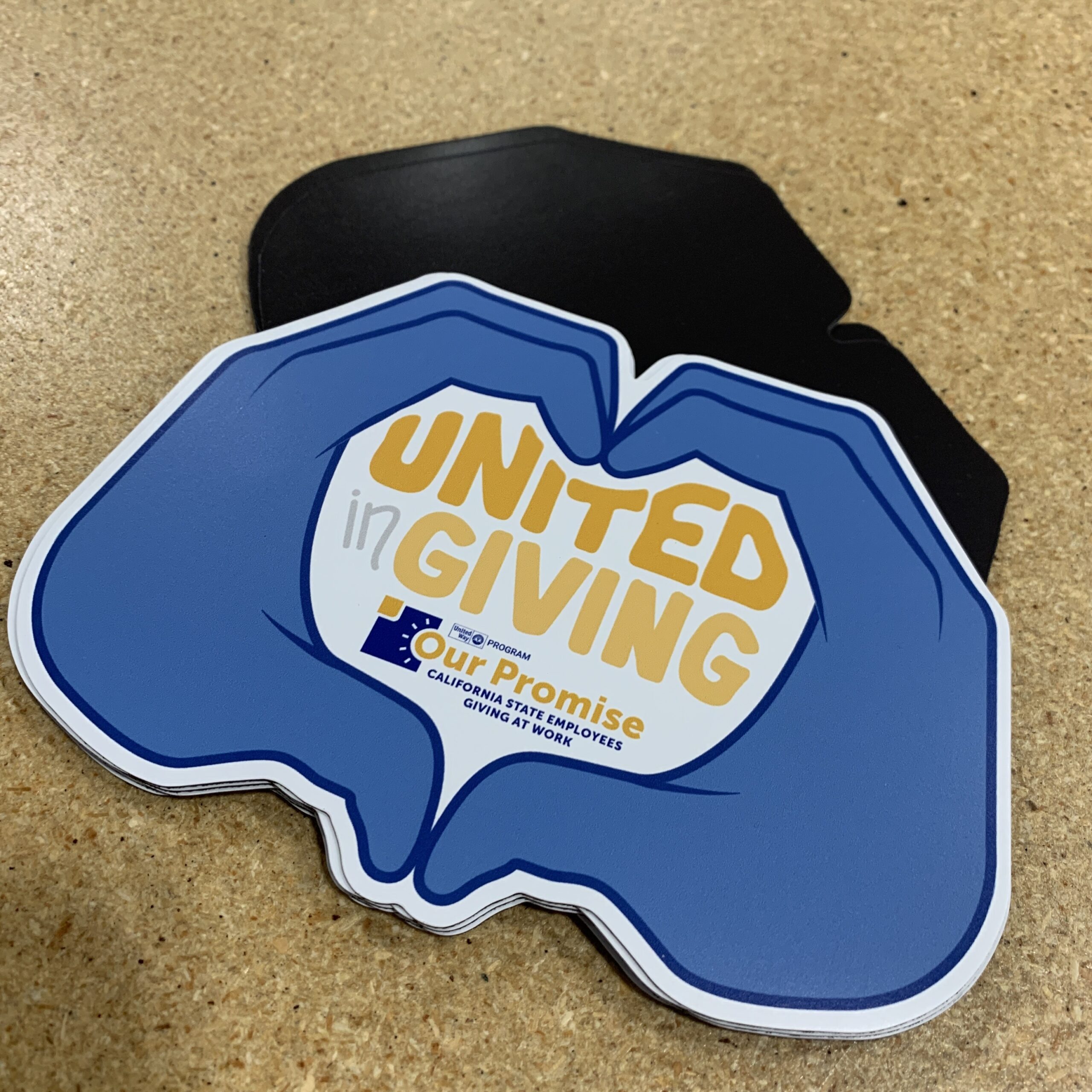 This larger die cut magnet for United Way is a really striking hands making a heart ❤️ design. I caught these in the shipping department this morning. Notice the smooth and professional outer die cut edge on these refrigerator magnets. Our magnets are a bit thicker than competitors offerings and have a very professional appearance despite their affordable price!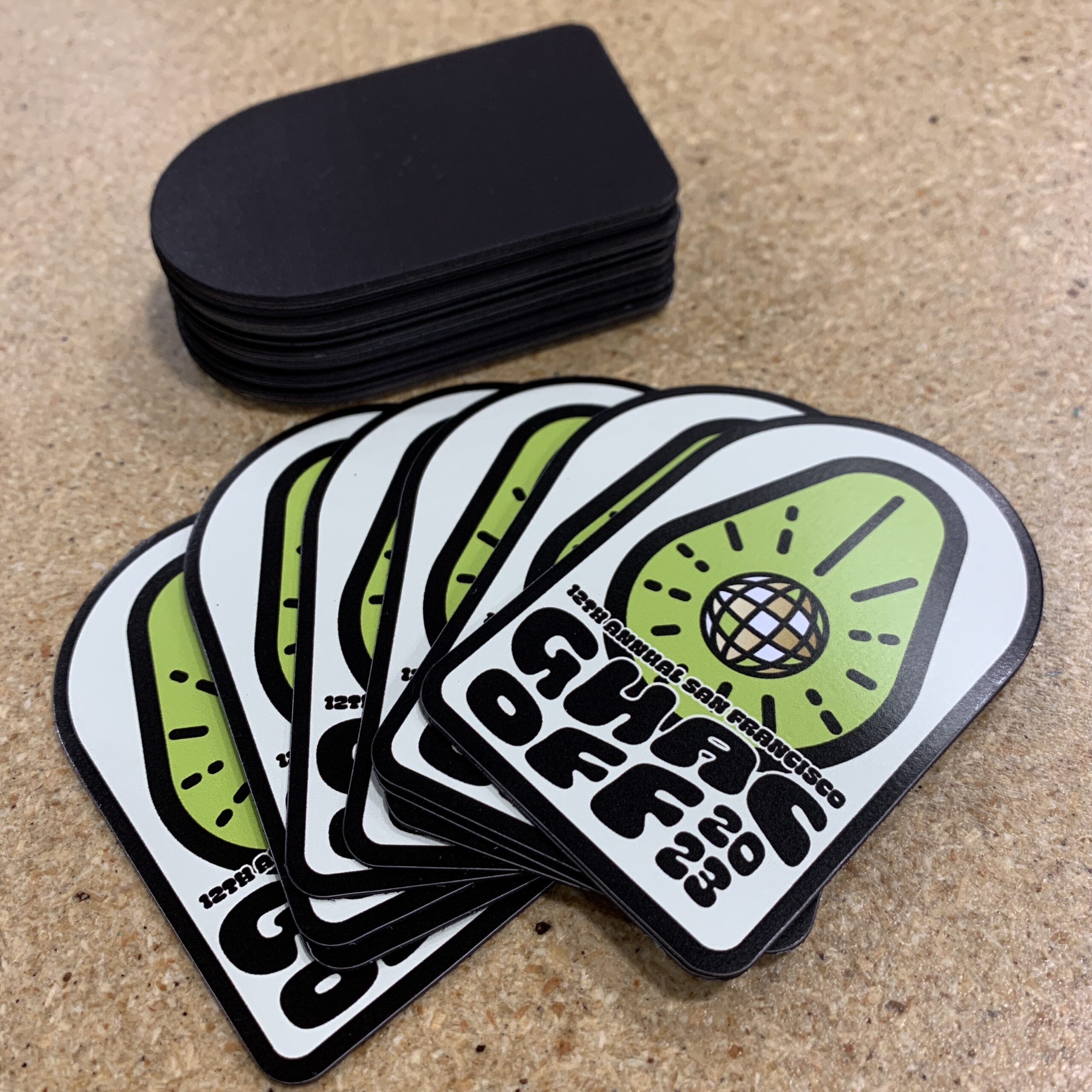 I think my favorite of this bunch is this handsome magnet for the 12th Annual San Francisco Guac Off. Not only is the magnet designed very nicely. It is a pleasing shape and it is for an event that I would love to attend. Maybe next year we can make an avocado-shaped magnet!
We want to make printing magnets and stickers easy and reliable. Contact us via email, phone or live chat if you have any questions for how to make your own custom flex magnets. We're here to help!
Last Modified: August 21st, 2023