Oval magnets can be purchased in any size or dimension at StandOut Stickers. Oval shaped magnets and stickers are becoming more and more popular when designed as a white oval with black letters, mimicking car origin stickers from Europe, but often used in the United States to represent sports of all types.
At StandOutStickers.com you can design oval magnets online in your browser and get a free instant digital proof to approve before you order. Checkout is a breeze and in days you'll be holding your custom designed oval magnets. When you're ready to restock your magnets, reorders are always 15% off with code REORDER15
Our Oval Magnets are printed on durable 22mil thick flexible magnetic material and printed with premium eco solvent inks to provide a brilliant full color print that will look great for years. Oval magnets feature a magnetic pull rating of 60lb per square foot of material. They will cling tight, and the bigger they are, the stronger they'll hold.
Oval magnets are perfect for magnetic signs. It's a shape that gets attention! Our minimum order for oval shaped magnets is just 75 magnets. Pricing per magnet is reduced significantly for larger quantities.
Some examples of oval magnets are below, but if you'd like to see our ever growing gallery of Oval Magnet Sample Photos, visit our website.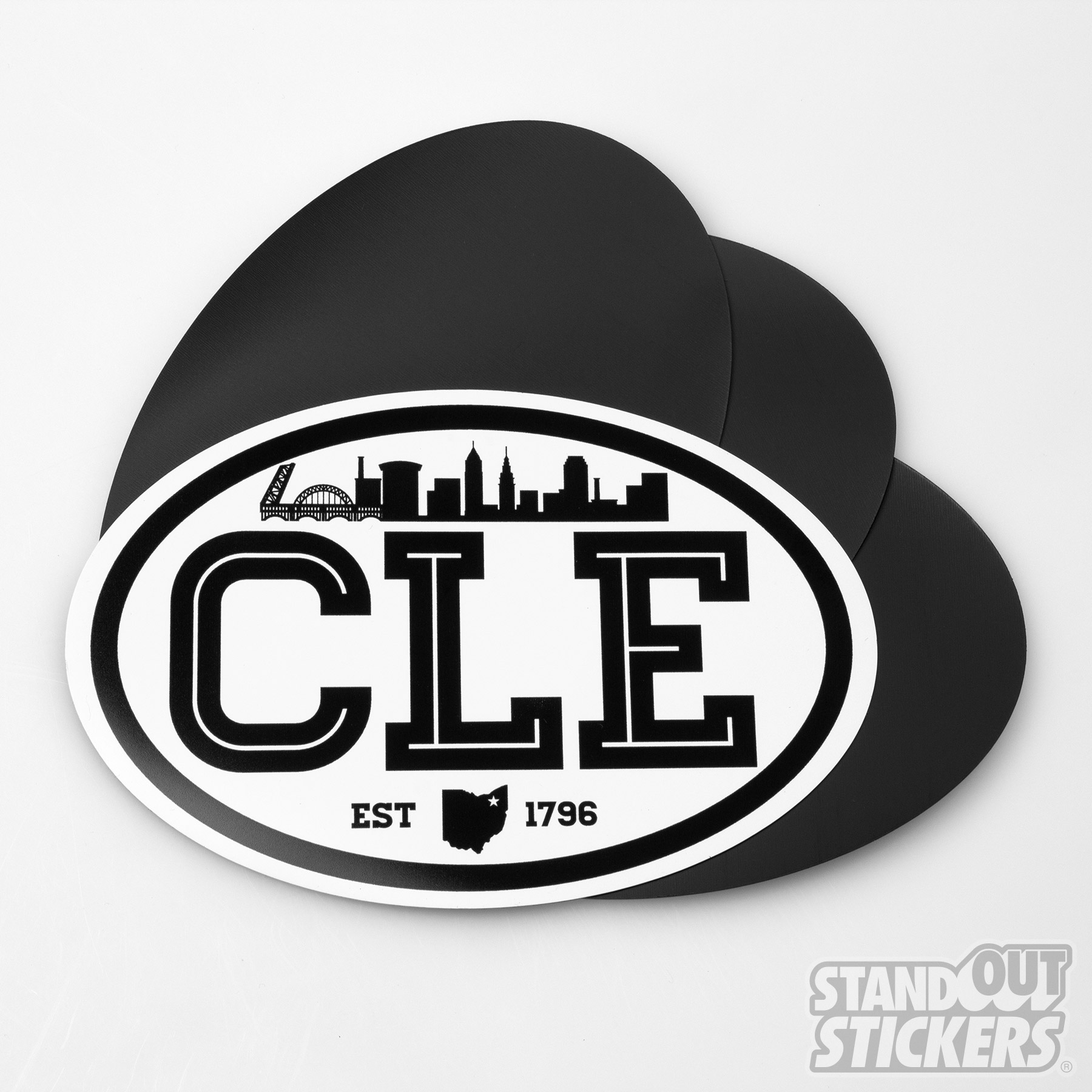 The photo above features high quality magnets with an oval shape for one of our best local customers, CLE Clothing Company. We have been creating custom stickers for CLE Clothing Co. for years. This oval magnet design is reminiscent of the black and white oval car stickers referenced above.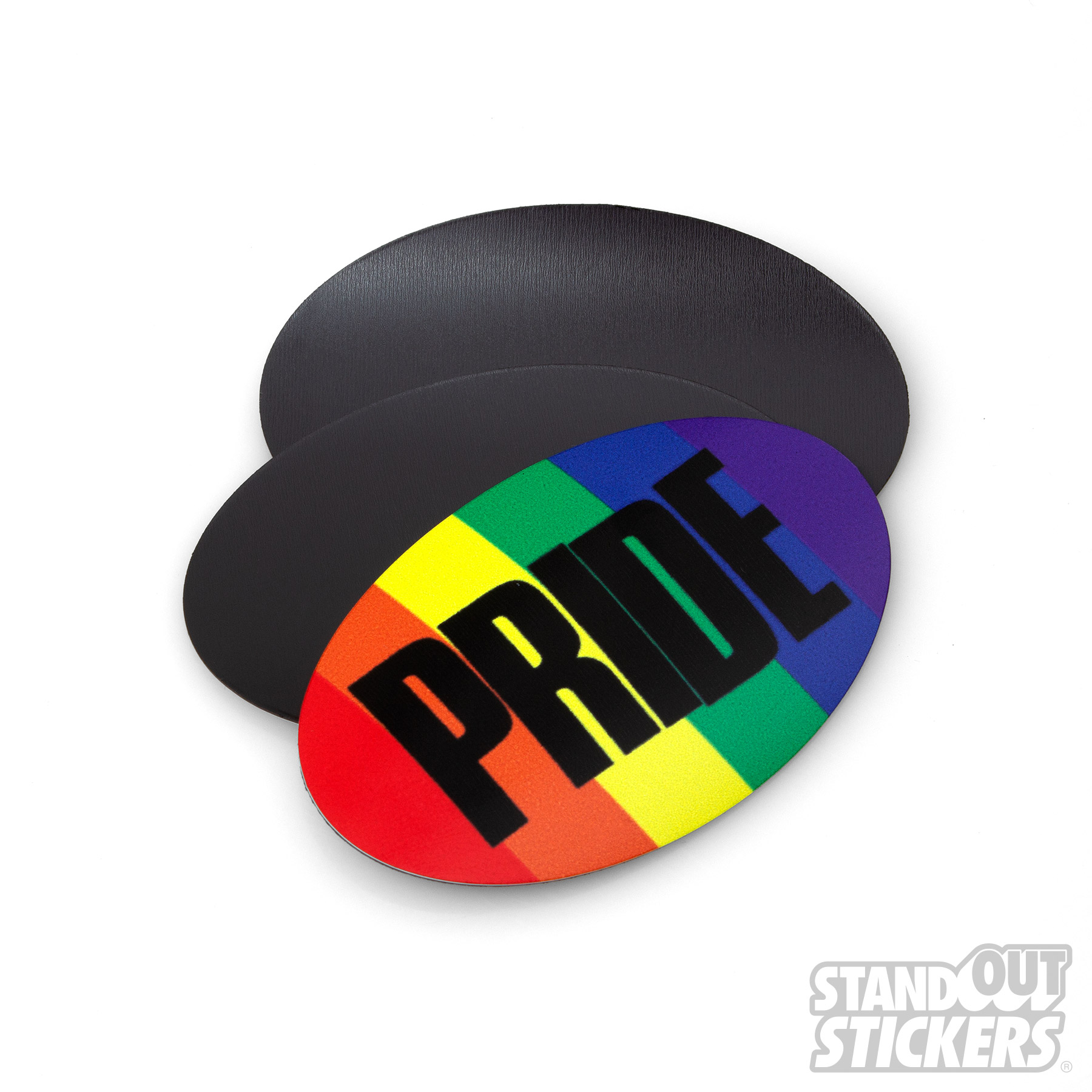 The photo above is a very close up view of some small PRIDE magnets. Notice the subtle texture of the magnetic material and the bright colors produced by our incredible 8 color digital printer. We are capable of producing very accurate and high quality full color magnet printing with our top of the line digital printers.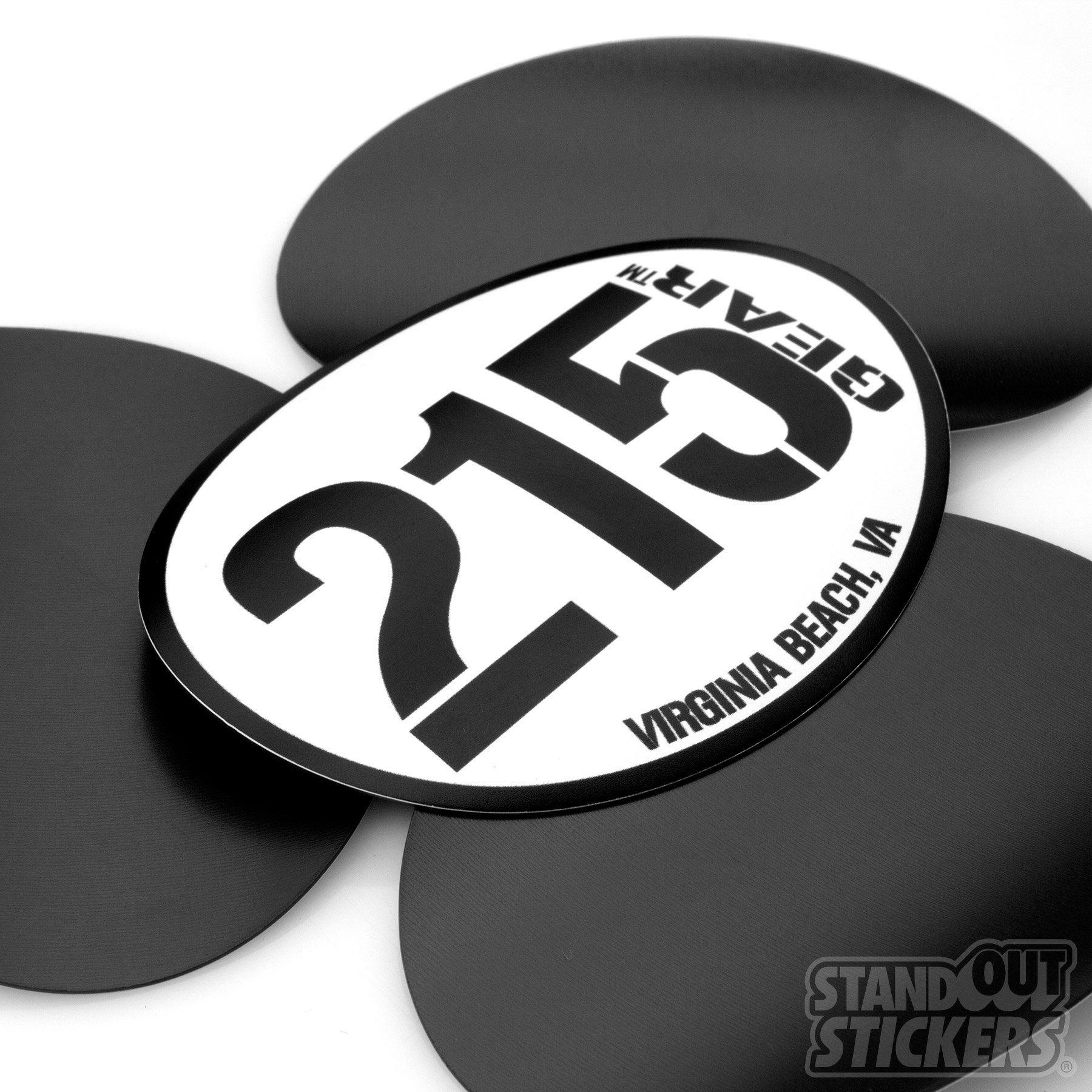 Above is another example of a black and white oval magnet design for 215 Gear. These large oval magnets are perfect oval fridge magnets. Our custom oval magnets are very collectable and your customers and fans will love displaying your oval shaped logo magnet for years!
The best part about our custom oval magnets is how they are reusable. Stickers are great, and can go pretty much anywhere, but our flexible custom oval magnets are durable and reusable, which makes them something that people will hold on to and enjoy for years to come.
So please, Order Oval Fridge Magnets today, design them in your browser, get a free instant digital proof and free shipping on orders over $25 shipped to cont. USA with code FREESHIP
Last Modified: May 23rd, 2020