Next month's Stickers Club design is called CAT-BOT by Erica Sirotich and features tough little kitties in a yarn mech! This Pacific Rim style cuteness is going into mailboxes around the country very soon!
Join The Club and secure your place in the Cat-Bot Army!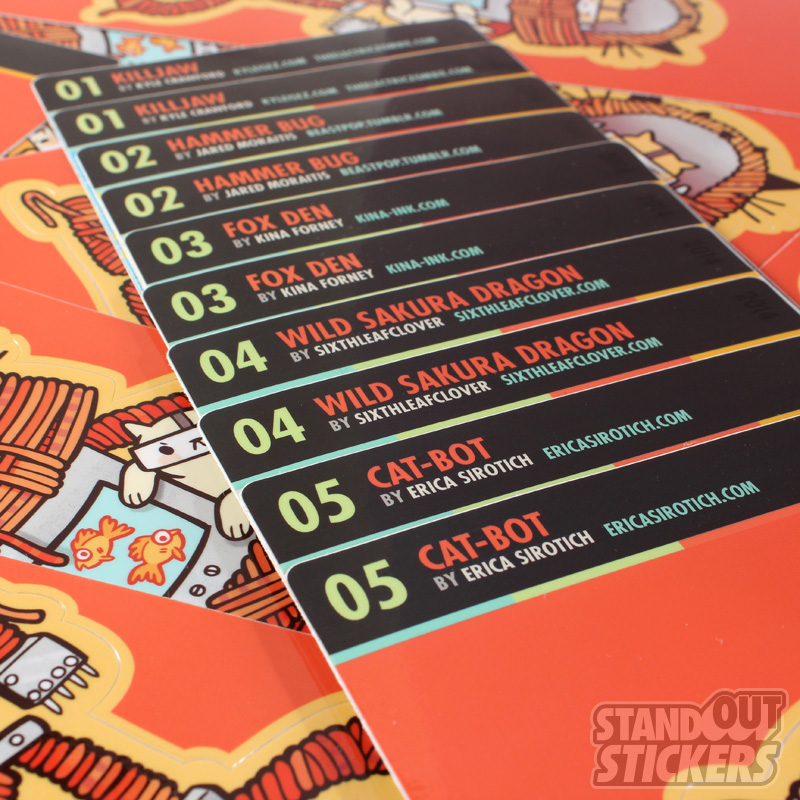 Join now, get them all.
As a member of the stickers club you get every sticker club design we print this year. In fact, you get TWO of every sticker for the price of just $30.
Every month we will mail you two fresh stickers to slap wherever you want. New artists monthly, and great new designs made just for the Stickers Club!
We also offer all of last year's stickers, and a 2013 sticker pack with 29 stickers for sticker fans who want to complete their collection.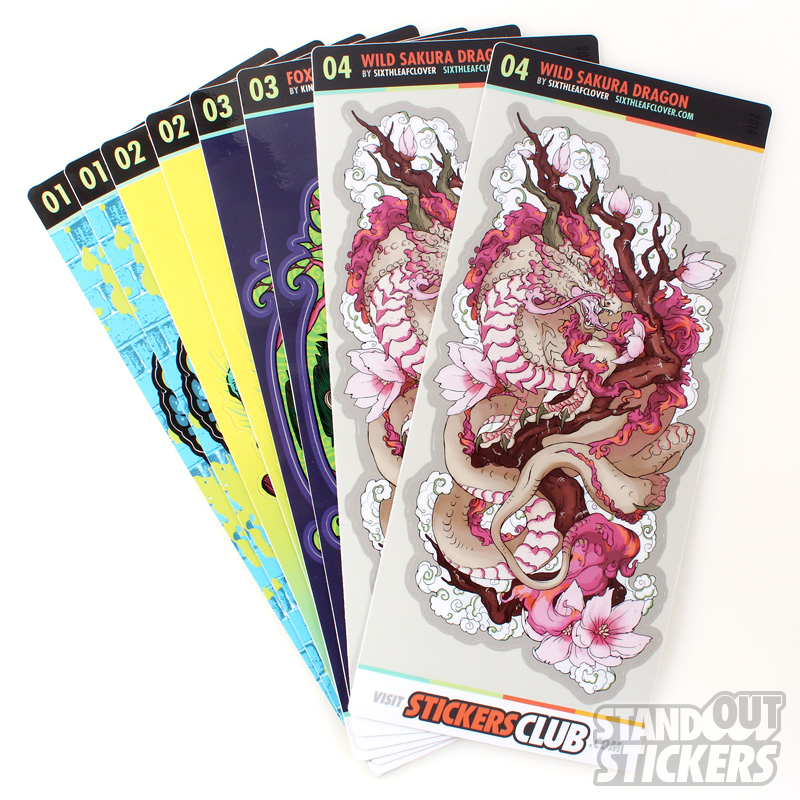 Last Modified: April 23rd, 2014